As new E-Rays are set to hit owners' hands and reviews flood the internet, the honeymoon phase is over as debates over an electrified Corvette hit every corner of social media. To say the reception has been polarizing would be an understatement, as "old school" purists insist that any electrification of the Corvette is essentially blasphemy. The problem? Well, quite frankly this Corvette is badass, because that little electric motor not only adds 160 hp, but due to the placement on the front wheels it effectively makes the E-Ray all-wheel-drive. So, 655 horsepower, AWD, and the wide body from the Z06 to boot, what's not to love?
With nearly 70,000 YouTube subscribers and as a true Corvette enthusiast, Mike carries a respected voice in our community. He has come up with a top-five list of why the E-Ray is getting trashed and corrects some of the myths.
1) It's fully electric (at 2:24 in the feature video below)
"So just because GM put E in the name people will automatically assume it's only electric…"
2) The electric motor stops producing power at around 50-60 mph (at 3:33)
"This is incorrect. It actually doesn't lose power until 150 mph, so well after you hit the quarter mile…"
3) The battery won't stay charged long if you are constantly putting your foot to the floor (at 3:58)
"This is also incorrect. It's not a plug-in hybrid, this is a regenerative hybrid, so it is almost always charging the battery…"
4) It's too expensive (at 4:43)
"For everything GM is giving us in this car, it's actually way less than it should cost…"
5) Dealers will just mark this one up like the Z06 (at 5:41)
"The market is slowly coming back to reality, and as of lately dealers are having to drop markups lower and lower…"
Check out each timestamp to get more details and thoughts from Mike!
---
This funny one-liner from social media sums up the polarization perfectly: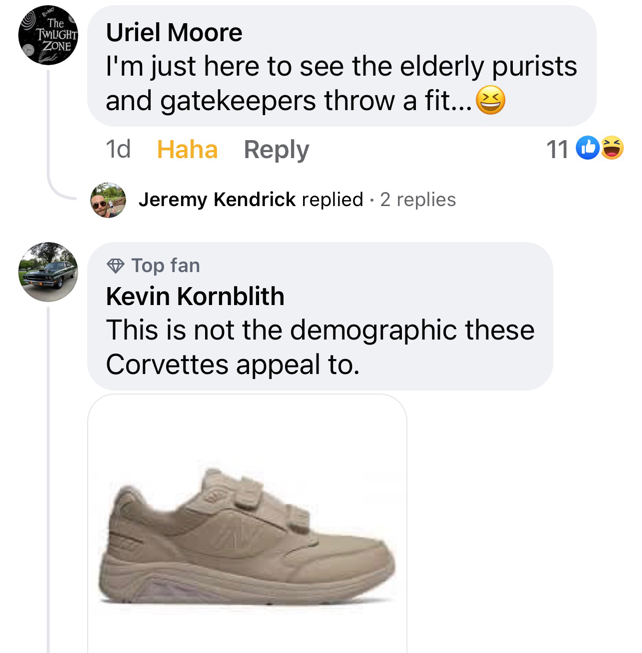 So, how did you do with the top five myths? Were you guilty of believing any of them? We have the fastest-growing Corvette community on our Facebook page, with over 160,000 followers (41,000 since January!). Come join other hardcore enthusiasts and say hello, Douglas B.
Bonus Feature: CorvSport E-Ray Archives
Feature Video