FOR SALE: A Beautifully Restored 1970 LT-1 Corvette Convertible
We are very pleased to present this beautiful 1970 LT-1 Corvette Convertible for your consideration.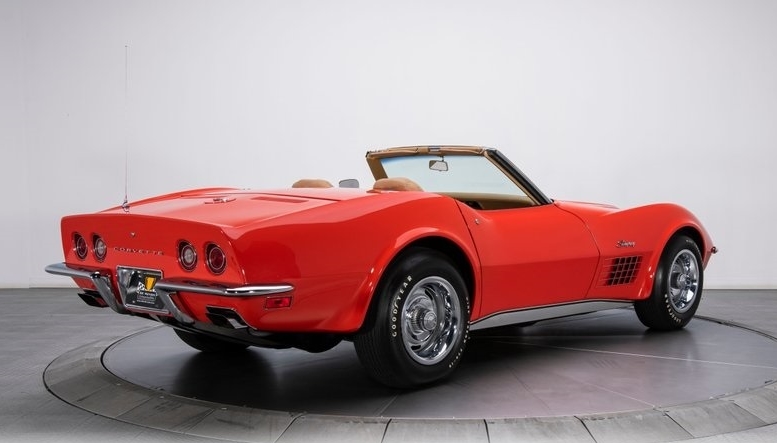 We discovered this beautiful LT-1 Corvette for sale on Ebay by RK Motors Charlotte.  As their name might suggest, this dealership is located in Charlotte, North Carolina.  Their facility features 80,000 square feet of retail showrooms that are packed full of more than 200 incredible cars. More than that, every car that they list for sale – be it on Ebay or elsewhere – is actually in their physical inventory, meaning you can visit their facility and inspect the car prior to making a purchase (assuming, of course, you are in the Charlotte, North Carolina area.)  If you are so interested, RK Motors Charlotte is located at 5527 Lakeview Road in Charlotte.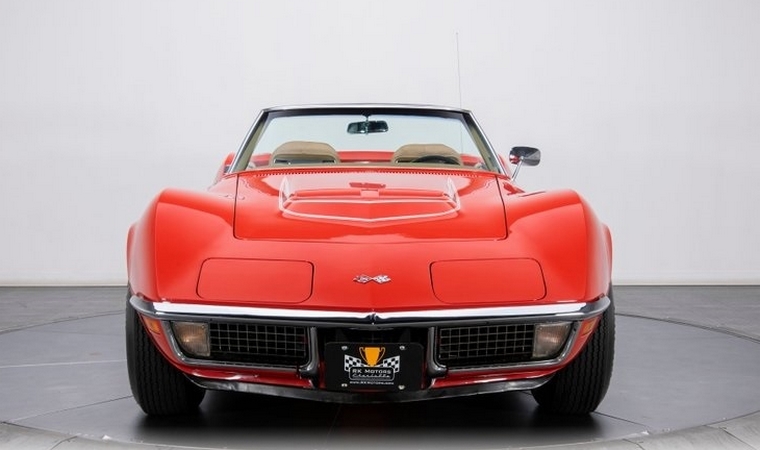 Since the introduction of the mid-engine Corvette in 2019, there has been a resurgence in the popularity of the Corvette brand.  While there is an emerging market of enthusiasts who are clamoring for the new, eighth-generation Stingray, there are a great many more who have begun seeking out examples of the classic Corvettes that came before it.  While the first- and second-generation Corvettes have maintained a high level of popularity among collectors, there has been a steady rise in the popularity of the third-generation Corvettes among serious collectors.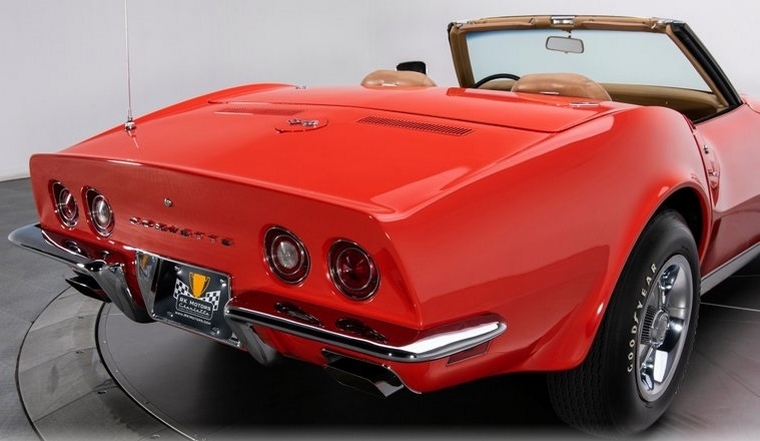 The 1970 LT-1 Corvette is certainly an excellent example of a highly sought-after third-generation Corvette.  This car is one of just 1,287 Stingrays that came equipped with the LT-1 V8 engine that year.  This 350 cubic inch engine boasts an impressive 370 horsepower and 380 lb./ft. of torque.  More than that, this factory, numbers-matching block includes all of the factory smog equipment.  While perhaps an odd point of distinction to the casual observer, this factory configuration further exemplifies the accuracy of this beautiful Corvette.  Paired to the LT-1 engine is the correct Muncie 4-speed manual transmission.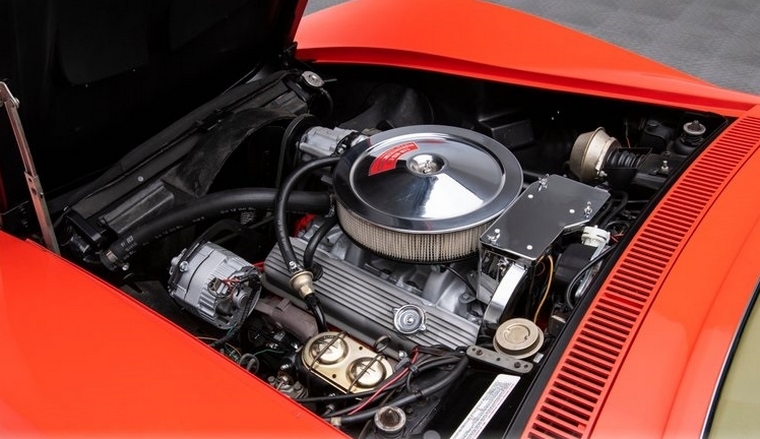 Outwardly, this NCRS Top Flight and Bloomington Gold winning Corvette features a Monza Red exterior with a a tan convertible top. It comes equipped with a special hood dome surrounded by striping and "LT-1" lettering.  The car rides on 15-inch Chevrolet Rally Wheels wrapped in GoodYear Wide Tread F70-15 tires.  Behind the wheels sits four-wheel disc brakes.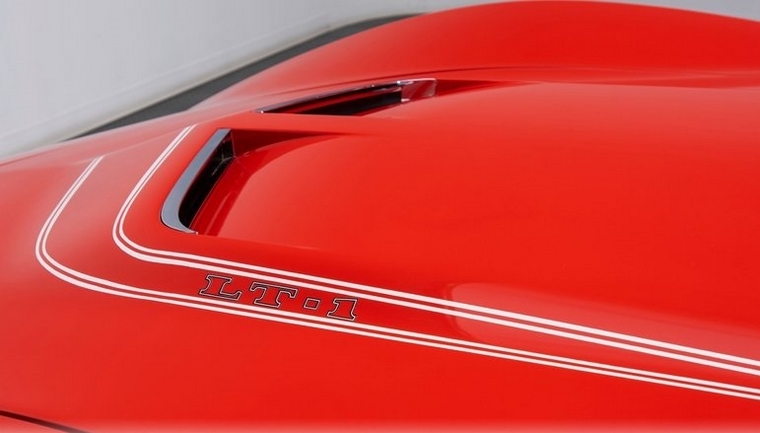 Moving to the car's interior, this 1970 LT-1 Corvette features a Saddle-colored interior with option leather seats, a tilt/telescopic steering column, power windows and a factory AM/FM stereo.  Needless to say, this stylish drop-top convertible is a pedigreed classic that looks better-than new both inside and out.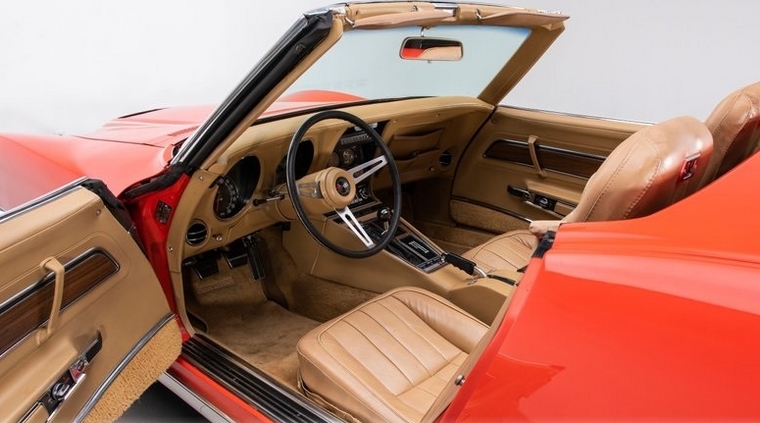 What makes this Corvette even more desirable is that it has just 50,091 miles on the odometer.  As mentioned above, this car has won the NCRS Top Flight Award and carries a Bloomington Gold Certification.  Upon further inspection of the car, you will find the car is meticulously restored – even the undercarriage looks like it just rolled off the assembly line!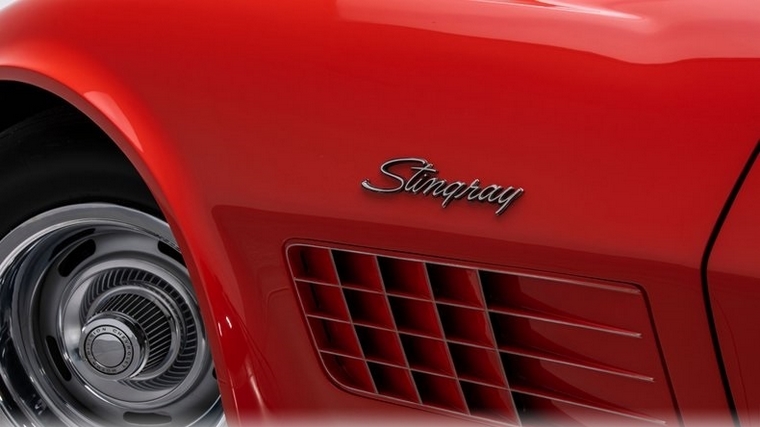 This 1970 LT-1 Corvette has an asking price of $79,900, though RK Motors Charlotte will entertain all reasonable offers. If you are looking for an incredible example of a classic Corvette, you need look no further than this beauty.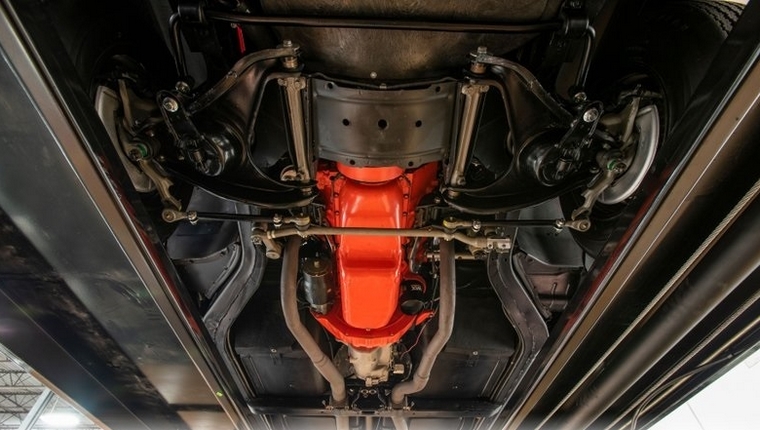 You can view the original Ebay listing by clicking here.
Should you choose to bid on this car, we wish you the best of luck.  Corvsport.com has no professional affiliations with either Ebay or the seller of this automobile and has not been compensated in any way for sharing this listing.