2014 LT1 Corvette Engine Guide
Throughout the years, numerous Corvette engines have served as testbeds for new and exciting tech. It seems as if many of the engine-related advancements found in standard General Motors' vehicles, first came to prominence when implemented in Corvette production, a decade or more prior.
One such engine, which could easily be considered revolutionary, is the 2014 6.2-liter LT1. This fearsome powerplant was as sophisticated as it was powerful. By comparison, the LT1's output exceeded that of any other engine offered in conjunction with a standard-model Corvette to date.
LT1 History
As was the case during several other generational divides, those at GM determined that the C7 Corvette should be fitted with an all-new engine prior to its initial release. After some deliberation, a plan was hatched to develop a "from-scratch" direct-injection V8, which would exceed the expectations of critics the world over. This engine would ultimately be dubbed the LT1.
Even with a design in hand, and several running prototypes at the ready, GM still refused to release the LT1, without sufficient proof of its long-term viability. Those responsible for engine design and development at GM set out to push the LT1 to its breaking point, while collecting key research figures in the process.
Prior to its official release, the LT1 had undergone over 6-million hours of testing, spread out over several test and development prototypes. By all accounts, this testing proved successful, and the LT1 was eventually greenlighted for production.
"Our objective for the development of the all-new LT1 was to raise the bar for performance car engines," said Mary Barra, GM senior vice president, global product development. "We feel that we have achieved that by delivering a true technological masterpiece that seamlessly integrates a suite of advanced technologies that can only be found on a handful of engines in the world."
LT1 Specifications and Technical Configurations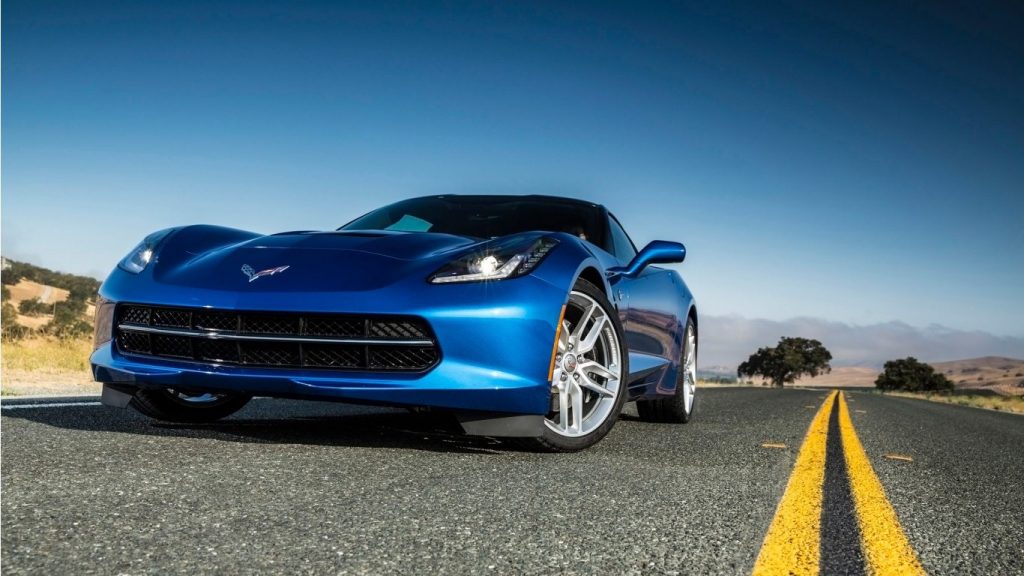 The LT1 was a true engineering marvel, in almost every sense imaginable. To begin, the engine featured a lightweight, yet durable aluminum block, which was fitted with a forged-steel crankshaft, of a six-bolt main construction.
Mounted along this crankshaft, were eight powdered metal I-beam connecting rods, which measured 6.098" in length. At the opposite end of these connecting rods, resided a set of domed Hypereutectic Cast Aluminum Alloy pistons.
The LT1's cylinder bores measured 4.065" in diameter, with a stroke of 3.622". The cumulative effect of these measurements presented a displacement of 376 cubic inches (6.2L), and a rather substantial 11.5:1 compression ratio.
Valve actuation was facilitated by a rather aggressive hydraulic roller camshaft. This camshaft featured a valve lift of 0.551" (intake) and 0.524" (exhaust), with 116.5-degrees of lobe separation.
The LT1 also featured Dual Equal Cam Phasing, also known as variable valve timing. As such, camshaft timing was automatically advanced at idle, to provide a smooth idling. However, the engine's cam phasers also adjust to optimize valve timing, in order to provide maximum output under load.
Affixed to the LT1's engine block, was a set of newly designed aluminum heads. These direct-injection heads were designed to be heavy breathing, and featured sizable intake and exhaust valves (2.12" intake, 1.59" exhaust).
Air delivery into the LT1's combustion chambers was streamlined through the use of a specialty intake manifold. This manifold featured individual runners, which directed airflow in the most efficient manner possible. An electronically controlled 87mm throttle body served as the point of entry for all incoming air.
Also of note, is the LT1's use of Active Fuel Management, which allows four of the engine's eight cylinders to be deactivated when cruising. As engine load increases, each of these previously deactivated cylinders are returned to operation, thereby maximizing performance. This technology, in combination with the LT1's aforementioned variable valve timing, netted the C7 Stingray an impressive 333319 MPG.
All things considered, the LT1 produced an impressive 460 HP and 465 lb.-ft. of torque. The LT1 equipped Stingray posted sub-4 second 0-60 MPH times, and was capable of completing a ¼ mile pull in approximately 12 seconds.
LT1 Specs Index
Horsepower: 460 hp @ 6,000 rpm
Torque: 465 lb.-ft @ 4,600 rpm
Compression Ratio: 11.5:1
Displacement: 376 CI (6.2L)
Cylinder Bore: 4.065" (103.25 mm)
Stroke: 3.622" (92 mm)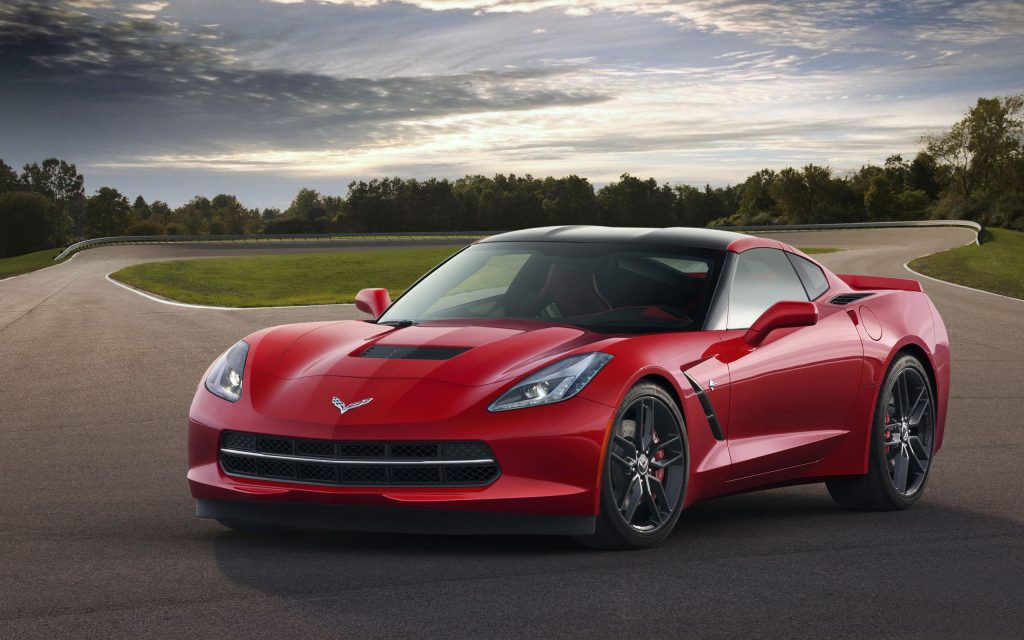 Vehicles Using the LS2 Engine
Outside of its use in the C7 Corvette Stingray, the 6.2L LT1 has also been featured as the powerplant of choice in several other GM performance vehicles. The LT1 was found under the hood of the 2017-2019 C7 Corvette Grand Sport, and also currently serves as the driving force behind the Camaro SS and Camaro LT1.
In The Pursuit Of Relentless Performance
From day one, those at GM wished to equip the C7 Stingray with a powerplant capable of providing their newest creation with unrelenting performance appeal. By all rights, they succeeded in their mission. The 6.2L LT1's stats are no less impressive today, than they were upon the C7's initial release in 2014. With 460 HP on tap, there is much to appreciate about the C7 Stingray, and the premium powerplant which accompanies it.