Callaway C7 AeroWagen
For the 2017 model year, Callaway has introduced the Corvette AeroWagen, a custom, "coach-built shooting brake" for any variant of the C7 Corvette Coupe including the Grand Sport and Z06 factory models as well as the Callaway SC 627 and SC 757 variants.
The AeroWagen hatch assembly is a part-for part replacement of the original equipment Corvette rear hatch.  It is such a direct fit that it continues to utilize the original hardware and latching mechanisms, and operates in the same fashion as the original equipment.  The AeroWagen add-on is manufactured out of carbon fiber moldings and are pre-finished with a UV-protectant surface coat.
They are fully prepared for a "paint to match" completion. The rear window panels are tempered safety glass and retain defogger functionality.  Should consumers want to convert their C7 Corvette Stingray back to OEM, the standard hatch can also be re-installed.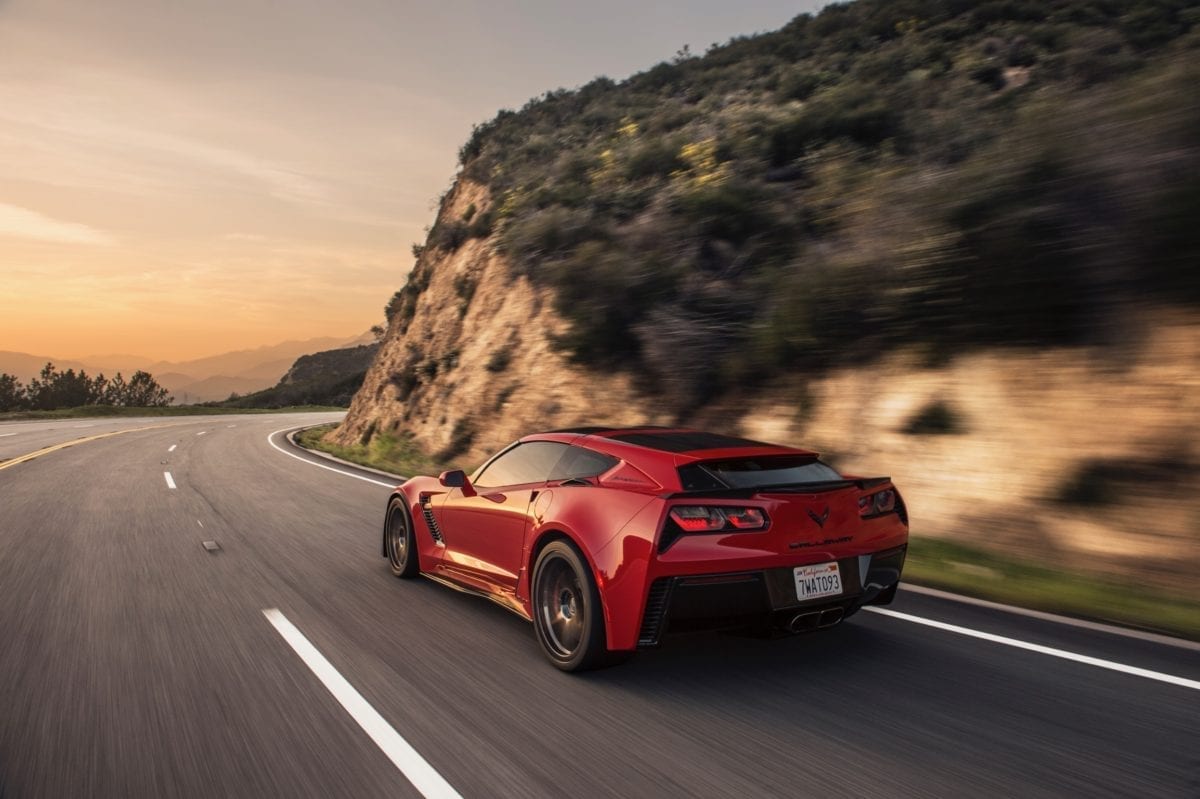 The Details
Specialist engineering firm Callaway Cars offers its latest creation, the Callaway C7 Corvette AeroWagen Package. The AeroWagen can be ordered from Callaway Authorized General Motors dealerships on any C7 Corvette Coupe model: Stingray, Grand Sport, and Z06.
"The AeroWagen is a perfect project for us," says Callaway Cars founder/CEO Reeves Callaway.
"It is unique in the market. It is a clever and effective re-style: changing the look of the car dramatically by just replacing one component. Functions perfectly. Easy to install. And has a coachbuilt result at a production price.
"We looked at historical attempts at adding hatches to coupés. Of these shooting-brake conversions, some were elegant, and some, odd. As it happens, the C7 design is a natural platform for this shooting-brake approach. The luggage space in the car is already best in class. But now we can carry three full size (Callaway) golf bags! Is there another 200mph GT car that can do that?"
The traditional shooting-brake process involves a client commissioning a body design from a coach-builder such as Pininfarina or Zagato. The design and execution costs are then passed on to the customer, limiting shooting-brake appeal to select enthusiasts who are willing to fund a one-off.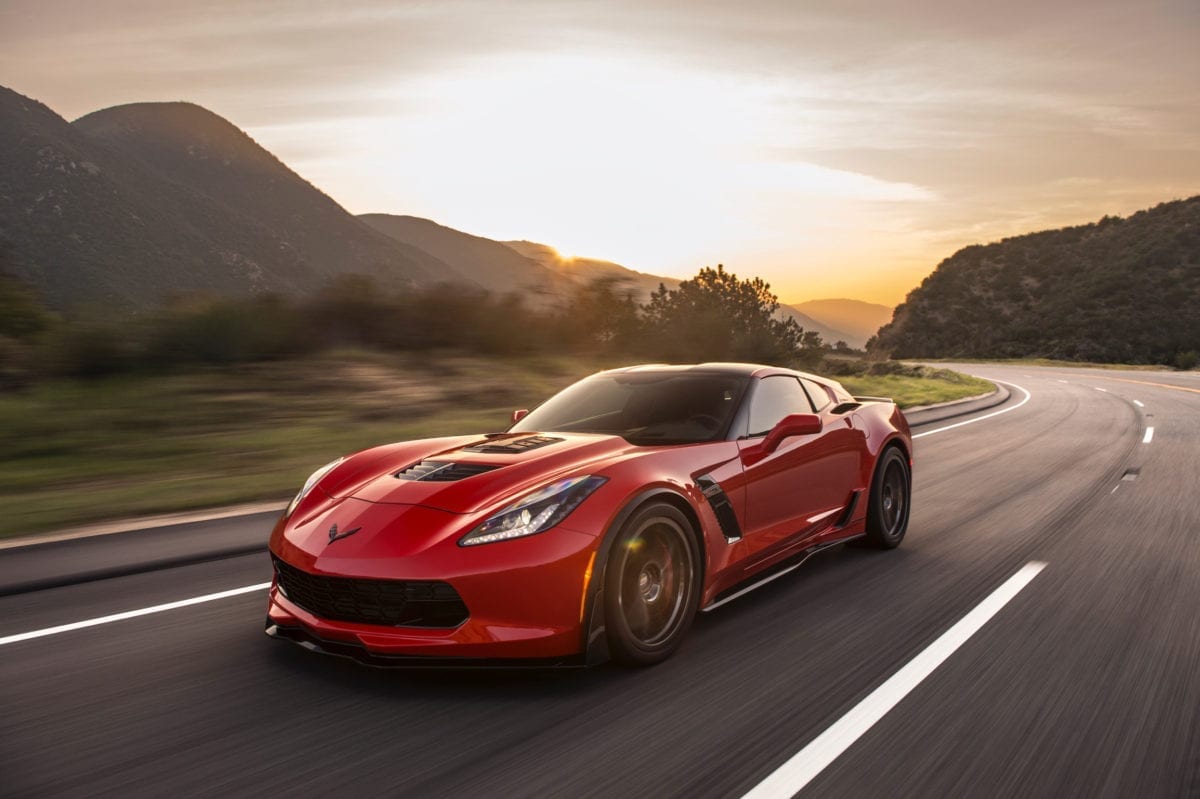 Callaway employed a different approach. All aspects of the AeroWagen Package – design, engineering, manufacturing, and installation – are executed in-house. Lead designer Paul Deutschman is responsible for the signature Callaway look, having penned such previous Callaway creations as the Sledgehammer Corvette, and Callaway AeroBody – and C12, C16, and Callaway Speedster supercars.
Deutschman designed the AeroWagen as a plug & play, direct part-for-part replacement for the original equipment rear hatch. Factory hardware, locking, seals, and operation are fully retained. The interior components and Corvette targa top aren't affected; interior cargo capacity is increased slightly. Weight is barely one pound more. Coefficient of drag is reduced over stock, again, slightly. But those were not objectives. Rear visibility through a more vertical glass is improved. "The clear objective was to make an elegant design statement and personalize the design, at a reasonable cost, and no penalty," says Reeves Callaway.
The Callaway Engineering division used its decades of experience in high-performance vehicle systems to execute Deutschman's vision, using a purpose-built carbon-fiber hatch manufactured by Callaway Carbon (callawaycarbon.com) The Callaway AeroWagen Package includes a tempered rear glass panel with de-fogger and four UV-protected carbon-fiber components: hatch assembly, halo bar, low drag rear spoiler, and AeroWagen badging. The $14,990 package cost includes the AeroWagen parts, OEM paint color-matching, and installation on a C7 Corvette. Callaway Cars performs AeroWagen conversions at its California and Connecticut facilities.
Dating back to the nineteenth century, the British developed the term "shooting brake" to refer to a vehicle that was modified to carry shooting parties and their gear. The "brake" part of the phrase might have originated from vehicles and chassis used to break in horses, or possibly the Dutch word brik for cart. Early luxury cars such as Bentleys and Rolls-Royces were fitted with custom bodies designed specifically for shooting parties. The terminology morphed more toward "estate car" beginning in the 1930s.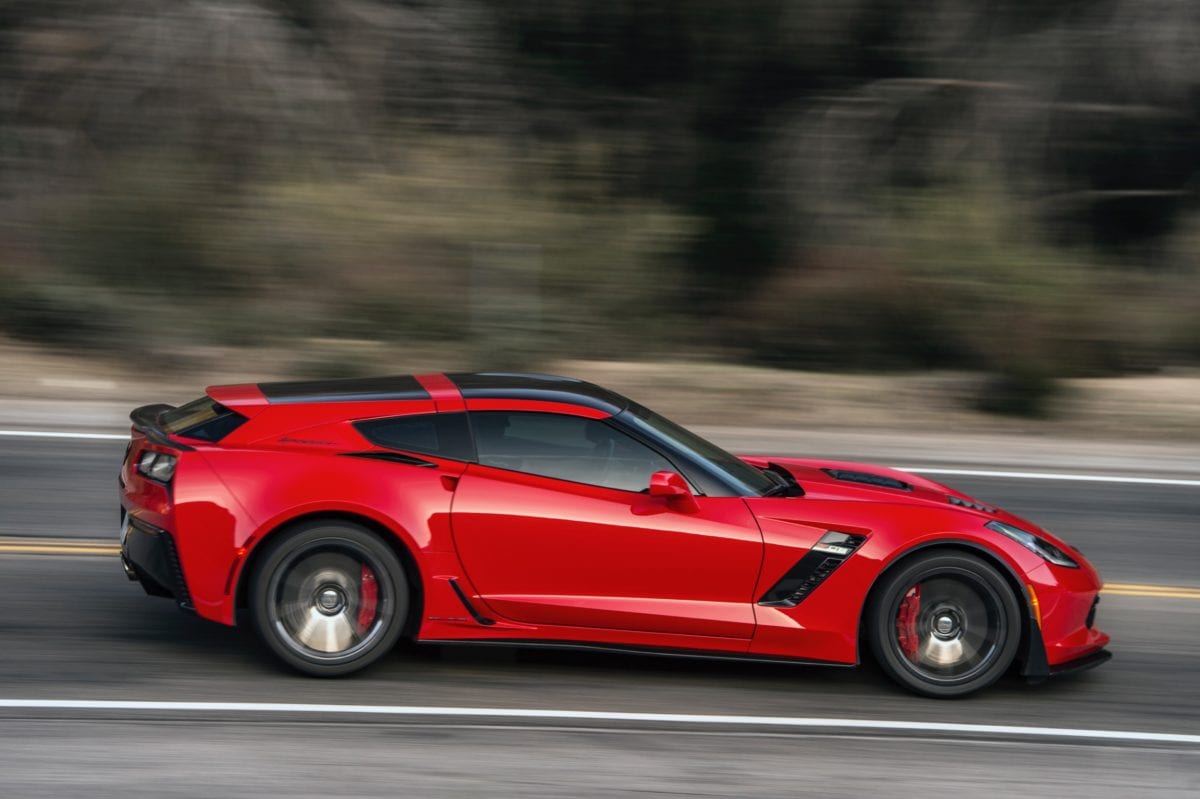 More recently, shooting-brake has come to be understood as a high-performance GT coupé with an extended hatch – basically a two-door station wagon. Some of the more notable examples: Volvo 1800ES, Ferrari FF, and even Aston Martin shooting-brake variants of the Virage/Vantage.
For Corvette C7 enthusiasts who want to enhance the AeroWagen visual improvements with warranty-backed high-performance upgrades, Callaway offers its SC627 supercharger kits for Stingray and Grand Sport models (627 SAE HP / 610 SAE LB-FT) and SC757 for the Z06 (757 HP / 777 LB-FT). Manufacturer performance numbers for the SC627 are 0-60 in 3.4 seconds and a quarter-mile ET of 11.0 seconds at 126 mph. The Z06 Callaway SC757 package improves 0-60 numbers to 2.8 seconds and quarter-mile time to 10.5 seconds at 131 mph.
Both performance packages begin with Callaway GenThree Superchargers with TripleCooled Intercooler and high-flow intake system. Standard personalizing accessories include Callaway-embroidered floor mats, Callaway door sill panels, interior and exterior Callaway badging, an underhood plaque with VIN, and a Callaway key fob. Several additional options are available: Callaway Sport Exhaust, ShortThrow 7-speed shifter, Callaway car cover, and SC627-specific nine-spoke alloy wheels and carbon-emblem package.
The AeroWagen Brochure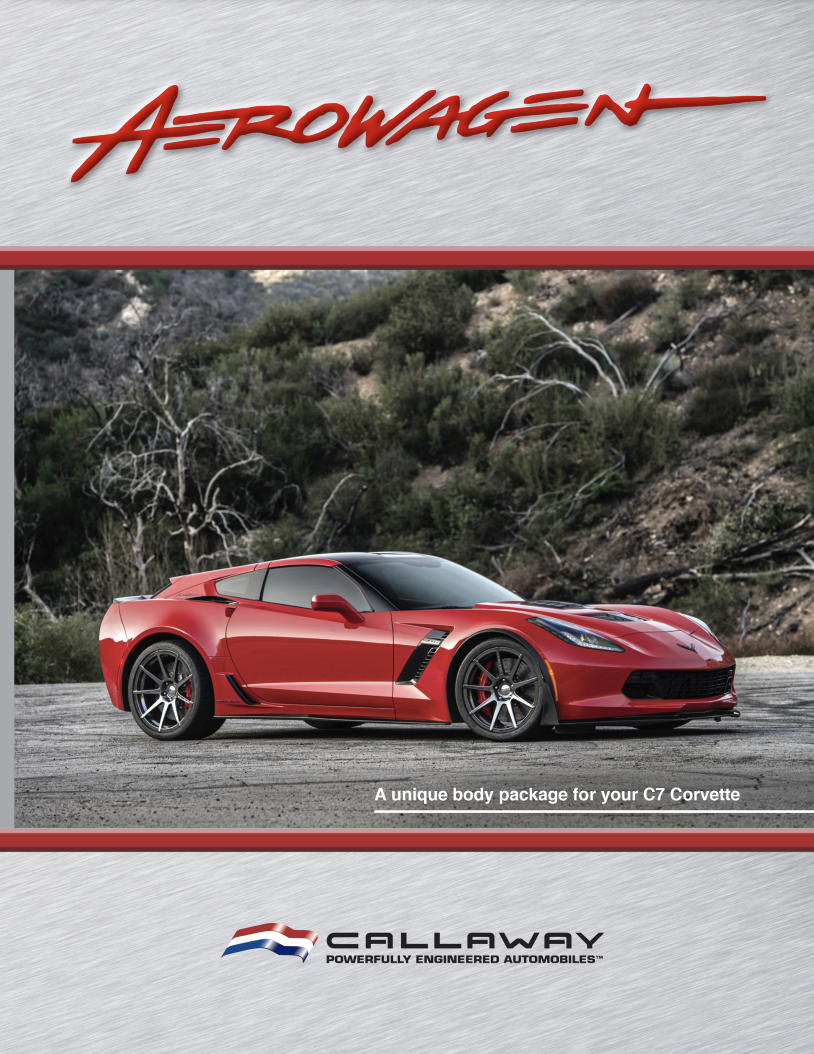 Video Review
Picture Gallery