The "Transitions" is a remarkable custom 1954 Corvette convertible, paying tribute to the GM Concept Corvette. Combining classic style with modern technology, it features a custom supercharged V8 engine, extensive body modifications, and a luxurious interior. This award-winning masterpiece boasts a Soul Red finish, Billet Specialties wheels, and meticulous craftsmanship throughout.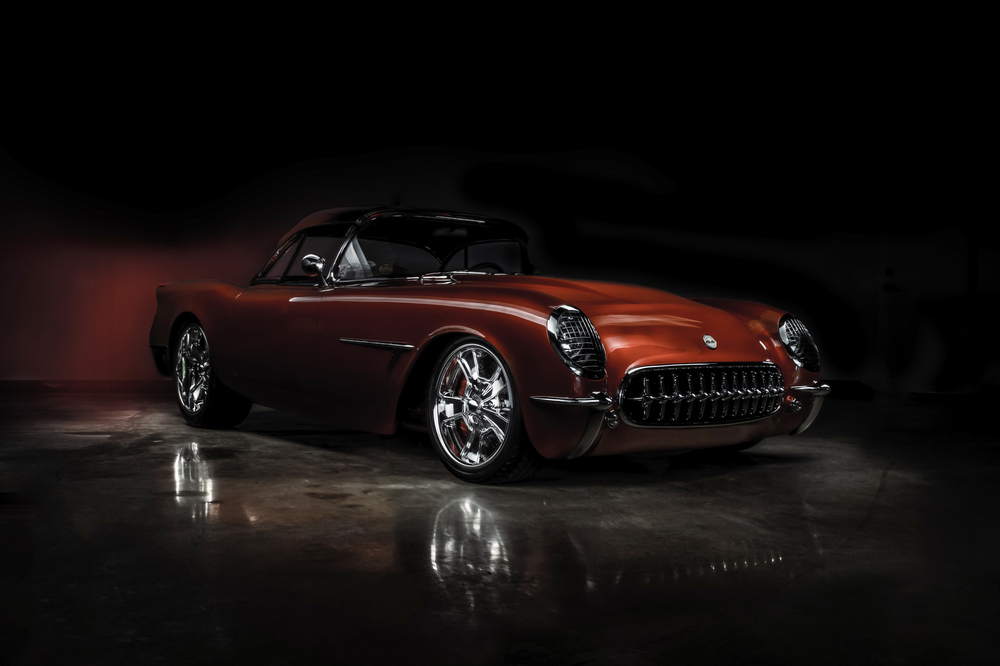 Powered by a custom Edelbrock supercharged 5.7-liter V8 LS1 engine paired with a 4L60E 4-speed automatic transmission, it offers a thrilling driving experience. With enhancements like a Jamison tubular chassis, C4 suspension, and high-performance Baer disc brakes, the Transitions delivers exceptional handling and control.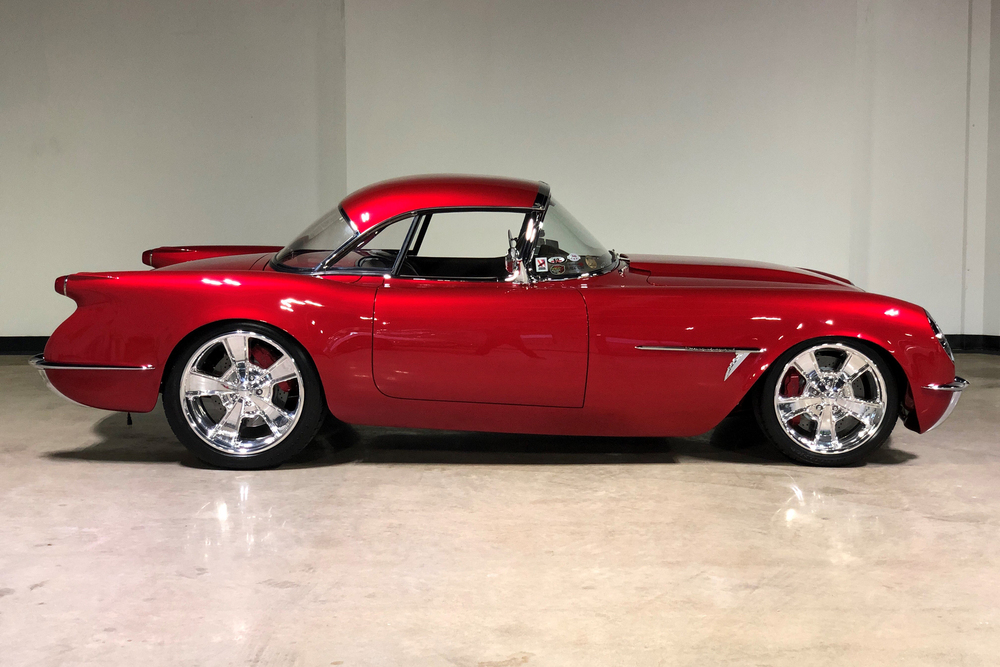 Every inch of the Transitions has been meticulously reworked, resulting in extensive body modifications. From the tapered body drop to widened proportions, modified cowl, and hidden steel structures for safety, no detail was overlooked. The interior showcases Classic Instruments gauges, chrome accents, and modern comforts like Vintage Air and power windows. This exceptional Corvette is a testament to the fusion of classic aesthetics with modern engineering.
Source: Barrett-Jackson