Callaway, as many Corvette fans know, has done some fairly insane things with our beloved muscle cars in the past. Everything from a ADAC GT Masters GT3 version of the C7, to the famous 1988 "Sledgehammer" C4.
Now, however, they have turned their eye to the common man, and have put out a lovely picture of a new posterior for the 2020 Corvette C8.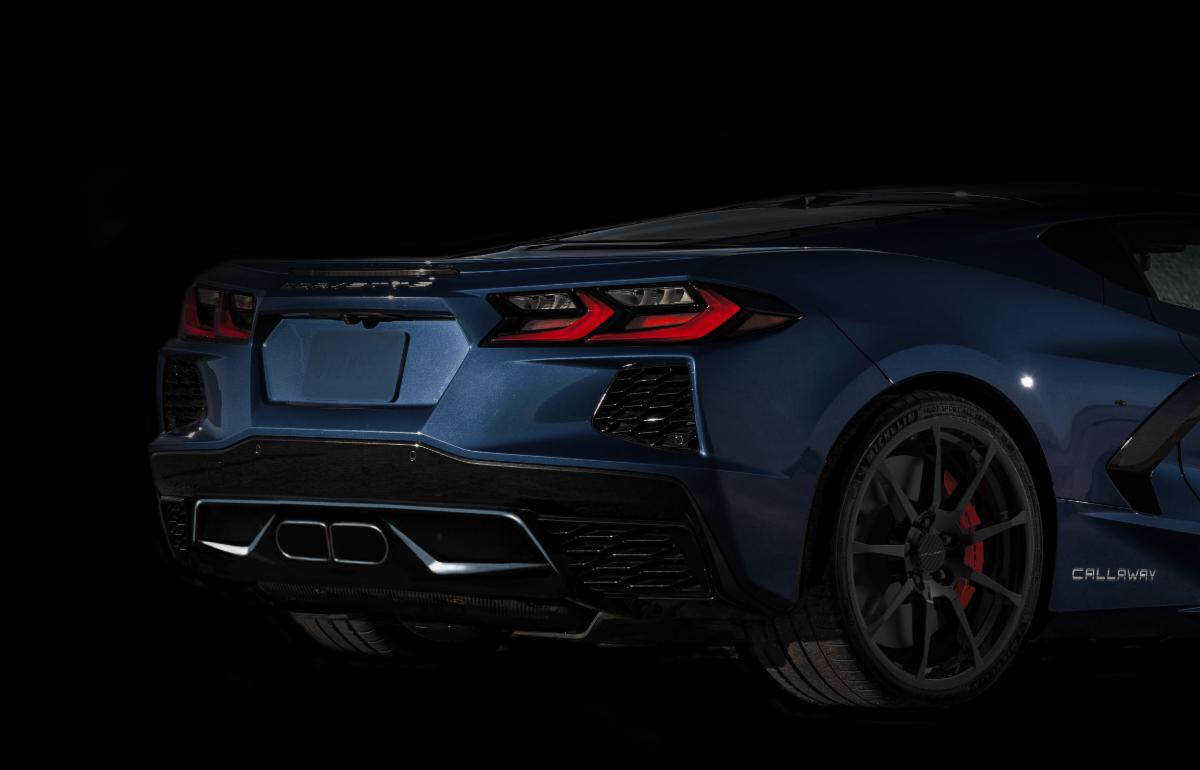 As you can see, a new rear end has been designed that takes the wide exhaust of the stock car, and compresses it into a central dual exhaust.
According to Callaway themselves, the exhaust is the 5th generation prototype of their "Double-D" style. It also has a single acoustic chamber, with all headers coming together into one canister with multiple baffles before exiting the dual pipes.
This was first introduced for the Callaway C12, and then evolved for the Callaway C7 upgrades. It was even an option for Callaway's controversial 2017 AeroWagen upgrade.
The other major upgrade that many will possibly miss in the picture is the fact that the barely lit C8 is sporting a set of OZ Racing wheels. While they are still in prototyping, Callaway and OZ have both confirmed that they have joined together to work on the 9 spoke forged wheels, which will be lighter than the stock wheels by a fair margin. They will also be ceramic coated and then finished with a clear coating to protect the wheels.
Michelin has also joined in, and if purchased through Callaway directly, the wheels, when available, will come shod in Pilot Sport 4S tires. In other words, road-legal semi-slick tires.
Things are starting to look interesting in the C8 aftermarket! Then again, the C8 is barely half a year old as a model now in a pandemic year, so one would expect a little bit of a slow start.