The Most Notable & Exciting 1980s Corvettes
For nearly seven decades now, the Corvette has remained front and center, standing as a true testament to what a quintessential American sports car can, and should be. Each of these seven decades has produced its share of stand-out performers within the Corvette line, holding distinct value for their form, function, or intrinsic value. Even today, each of these particular models carry a distinction as being among the most notable Corvettes to ever roll off of the assembly line. The 1980s were a booming time, both for the Corvette, and the world in general. The stock market was flourishing, the Cold War was drawing to a close, and Ronald Reagan spoke the now infamous words, "Mr, Gorbachev, tear down this wall." Meanwhile, the Corvette was undergoing a change of identity, so to speak. In 1984, the Corvette's long-awaited fourth-generation came to fruition, effectively revitalizing GM's flagship sports car line. The following are the three most notable Corvette models from the 1980s.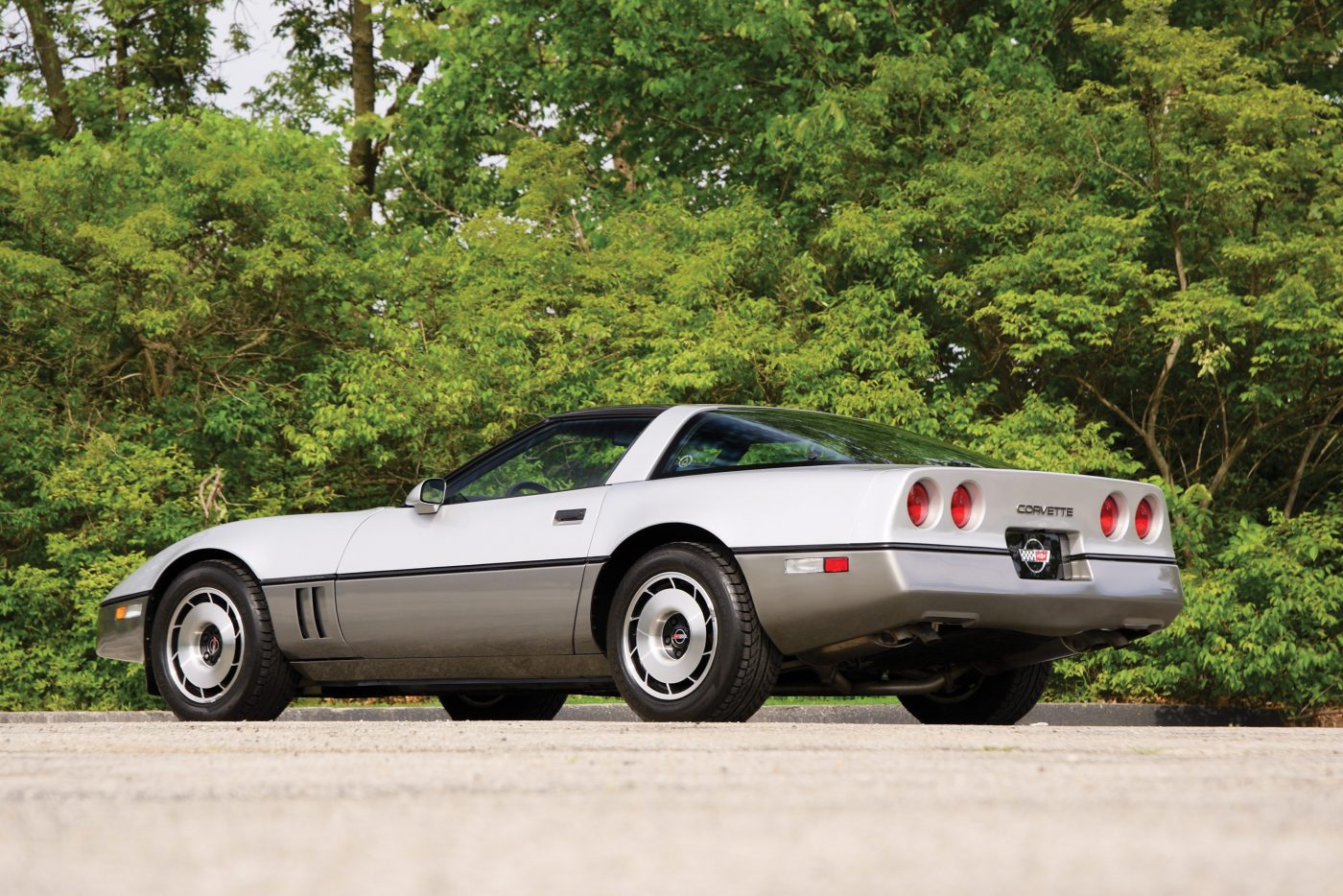 1984 Corvette
Showed definite strides in technology, especially in its much-improved handling.
By 1984, the C4 Corvettes' imminent release was anything but a secret. After the C3's 15 year stint in the sun, consumers were clamoring to get their hands on the new, totally redesigned fourth-generation Corvette. What these consumers received was a totally reimagined sports car, that featured a space-aged look like nothing the automotive world had seen. Though legendary Corvette designer, Bill Mitchell, went on record as being unimpressed, the C4's reception was largely positive in nature. The 1984 Corvette featured a 205 HP Cross-Fire V8, and a 4+3 overdrive transmission. By most accounts, the fourth generation's initial offering was renowned for its rapid acceleration and superb handling. However, GM's engineering team still had a few kinks to work out of the mix, especially in regards to the 1984 Corvette's notably rough ride, which was accompanied by an abundance of road noise.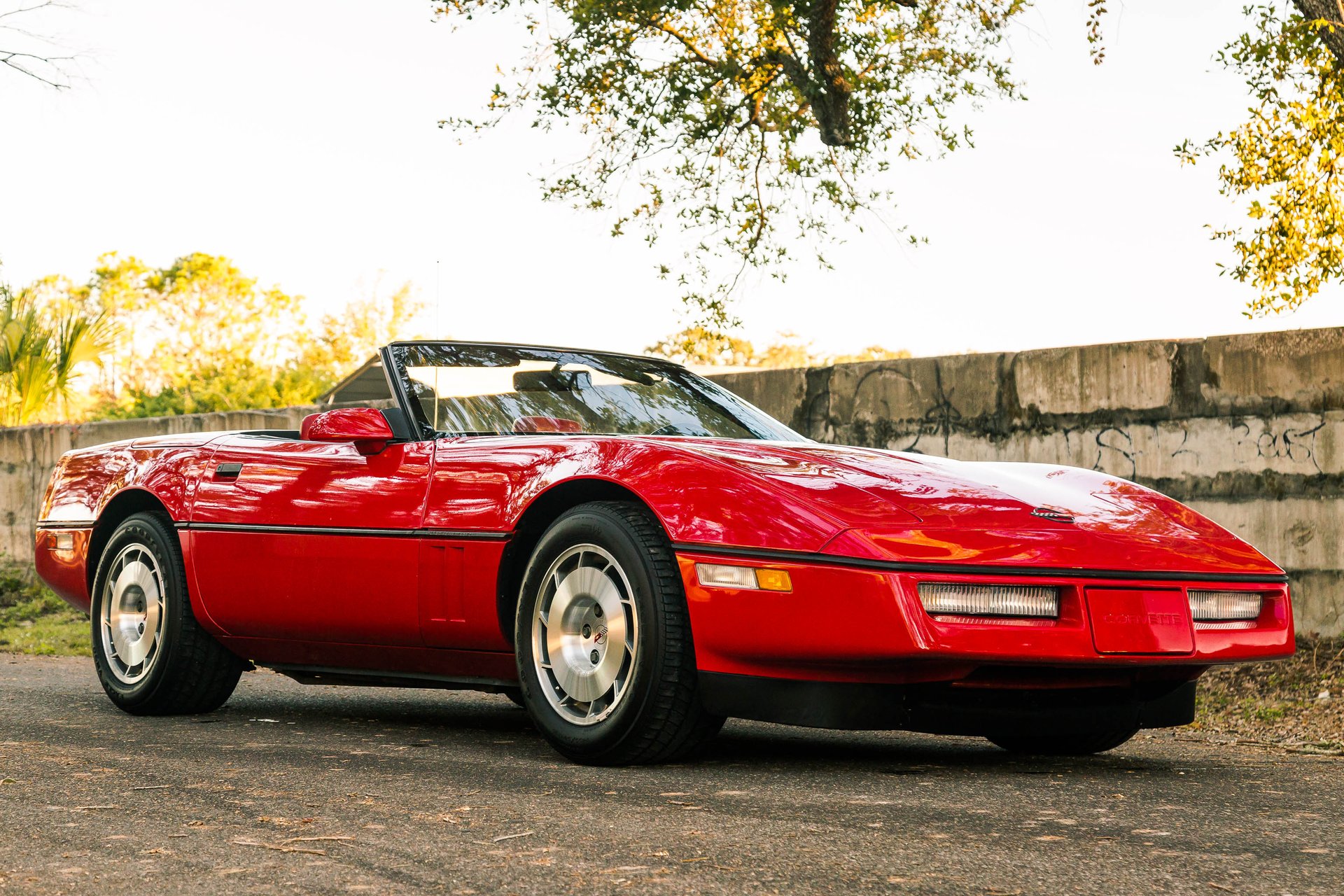 1986 Corvette
By 1986, GM had fine-tuned and refined the C4 to perfection.
By 1986, GM had begun working out a number of the C4's earliest issues, including those pertaining to reliability complaints which plagued the generation's earliest powerplant. By this time, the Cross-Fire V8 of old had been ousted in favor of a new, more robust L98 V8, which was fitted with a set of aluminum heads for the 1986 production year. These heads featured larger intake ports, centrally located copper-core spark plugs, and sintered-metal valve seats, all of which played a role in boosting the L98's output to 235 HP. The 1986 Corvette was also the first year of production to feature anti-lock brakes (ABS), as well as a hardwired anti-theft system. The latter of these two improvements came as an absolute necessity, as 7-percent of all 1984 and 1985 Corvettes had been reported stolen at one point in their service lives.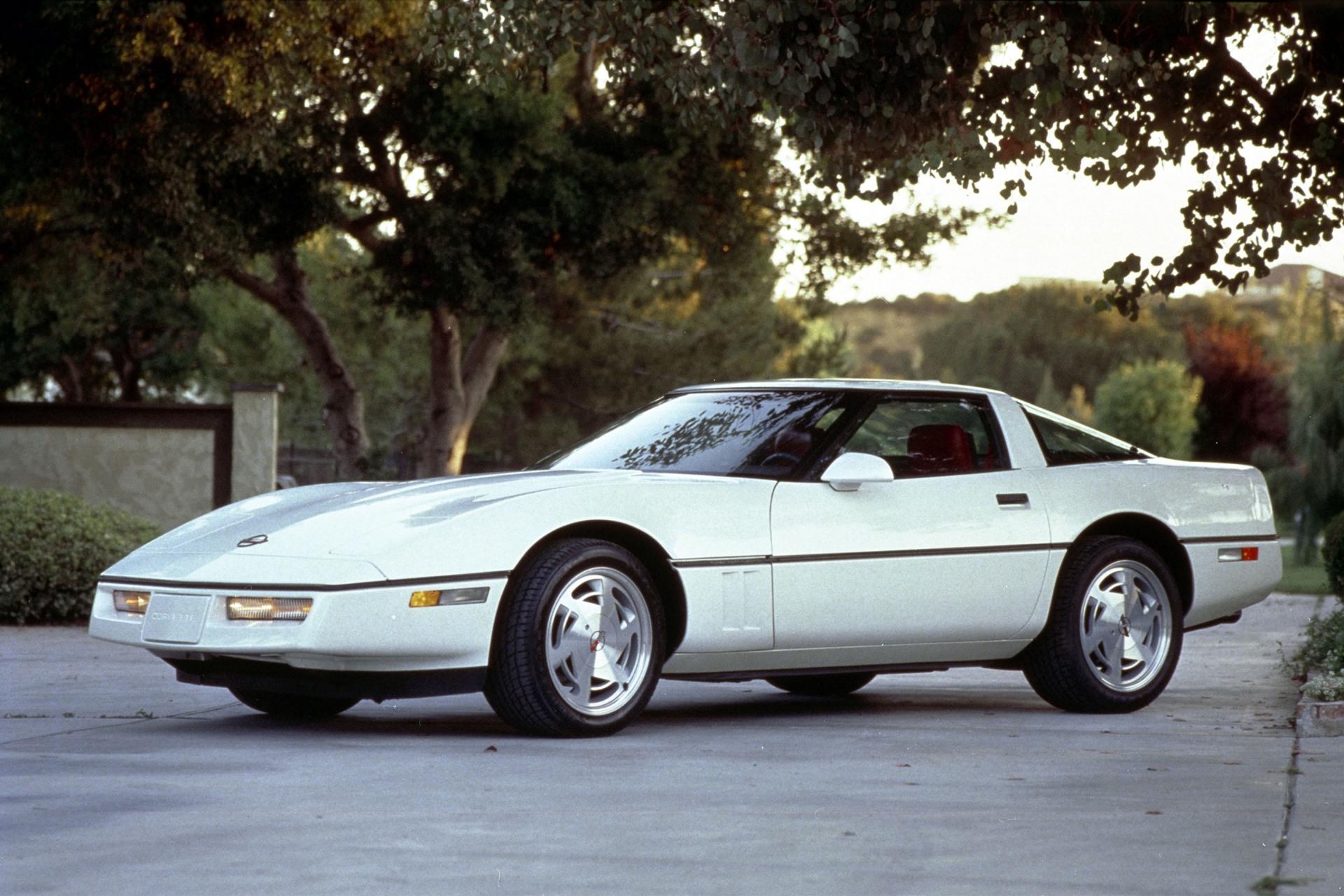 1989 Corvette
ZF 6-speed manual transmission far more appreciated by the majority of owners.
In preparation for the C4's 1989 production run, GM's engineering staff set out to remedy a long-standing critique, which had loomed over the fourth-generation Corvette since its initial year of production. Many critics had repeatedly scoffed at the C4's Doug Nash 4+3 manual transmission, which featured a tiring high-effort clutch, and an awkwardly arranged linkage configuration. In an effort to meet these critiques head-on, GM discontinued the use of the Doug-Nash 4+3 manual, in favor of a new, more user-friendly ZF (Zandfabrik Friedrichshafen) 6-speed manual transmission. Though this transmission itself drew some level of concern from critics, it proved to be a far more appreciated option by the majority of consumers.