The Super-Rare Corvettes
If you are a Corvette enthusiast, then you probably know that not all Corvettes were created equal – especially when it comes to their rareness and collectability.  What you may not know, however, is that while there are some rare production models – the 1967 L88 Corvette comes to mind – there are even rarer Corvettes than this, many of which started life in the hands of high-end fabricators, and all of which mark the epitome of collectability for serious collectors.  What follows is a look at "the rarest of the rare."
The 1963 Corvette Grand Sport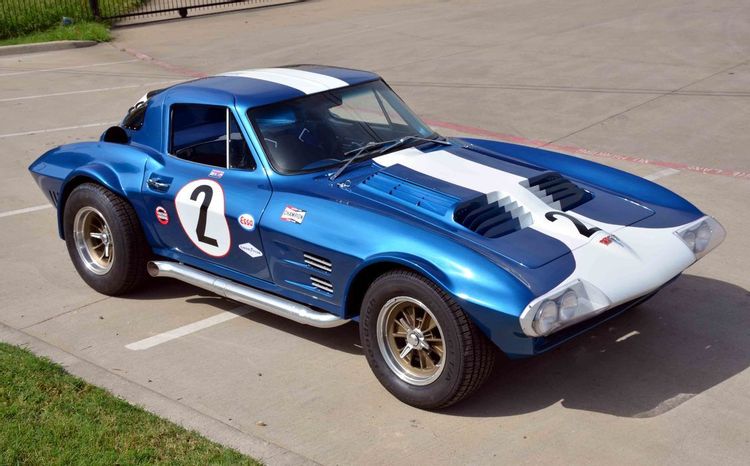 Despite GM's participation in the AMA sanctioned racing ban, Zora Arkus-Duntov secretly built the Grand Sport Corvette as a means of competing with Ford, Ferrari (and other manufacturers) on the world racing stage.  Duntov built these cars in secret, and when it was discovered they were being put together, the program was shut down and Duntov outwardly reprimanded for the decision.  However, before that happened, Duntov had been successful in building five examples of the incredible GS racer.  More importantly, the car was a powerhouse, and it wasn't long before GM was looking at the Grand Sport as a way to bolster the performance of other race-developed vehicles.   All five of these cars still exist today, and each is a highly valuable, highly coveted collectable, demanding millions of dollars each time one changes hands.
The 1969 Corvette ZL1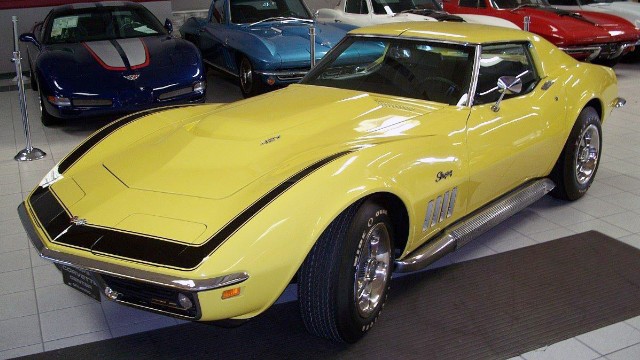 If you thought the 1963 Grand Sport was rare, then you'll be blown away by the 1969 Corvette ZL1!  GM only produced two examples of this beastly Corvette, and only one of these was ever fully documented by GM.   The car featured an engine built as a joint venture between Chevrolet and McLaren for use in the SCCA's "Canadian-American Challenge Cup Series."  Officially rated at 430BHP, it has since been proved that the might 427 cubic-engine produced between 560 and 585 horsepower, making it the most powerful Corvette of its day.  Given its high price tag combined with changing emission standards for the 1970 model year, the 1969 ZL1 was a "one and done" model year offering, making this survivor an extremely valuable commodity indeed!
The 1970 Baldwin Motion Phase III GT Corvette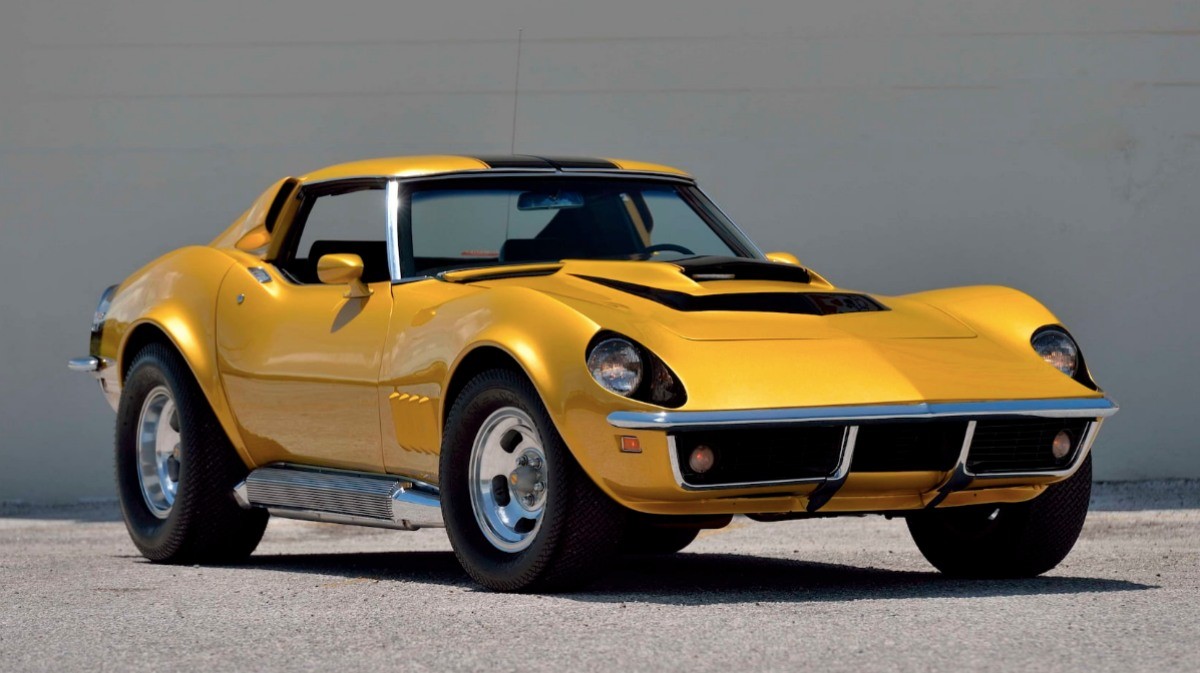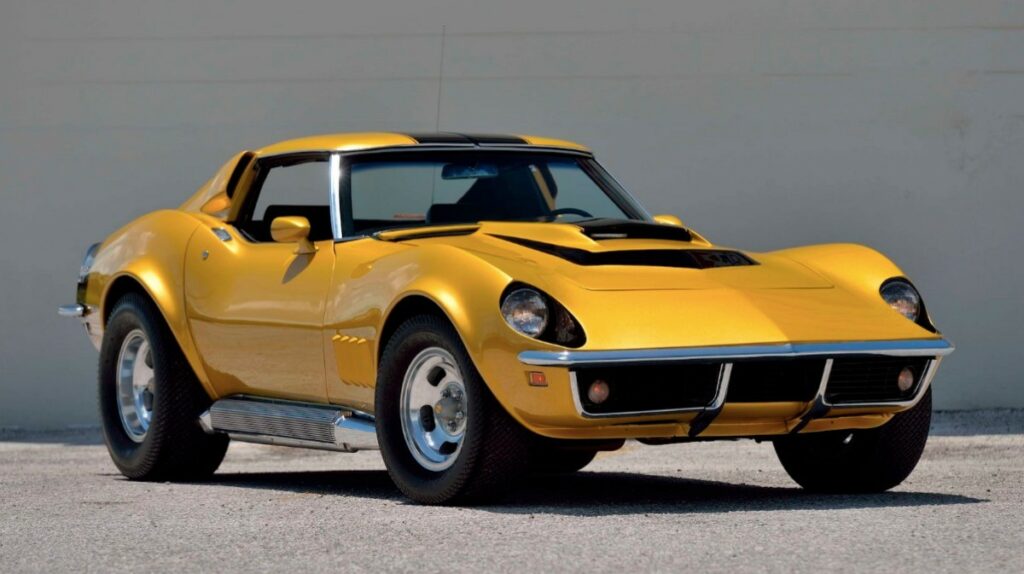 And here is where we leave the "path of production Corvettes" and begin looking at those that benefitted from the custom fabricators.  Built from 1968-1972, the Baldwin Motion Corvettes were one of the best cars money could buy.  While a total of ten of these cars were built, no two were exactly the same, making each Baldwin Motion Corvette a one-of-a-kind collectible.  What's more, Baldwin-Motion took everything that was good about the production Corvette and made it better.  Each of these cars were a literal "rocket on wheels."  From a collectability/rareness standpoint, it is believed that only three of these incredible custom Corvettes still exist today.  Should you be one of the fortunate few to have one in your stable, then you've got a truly unique Corvette in your collection.
The 1963 Corvette Rondine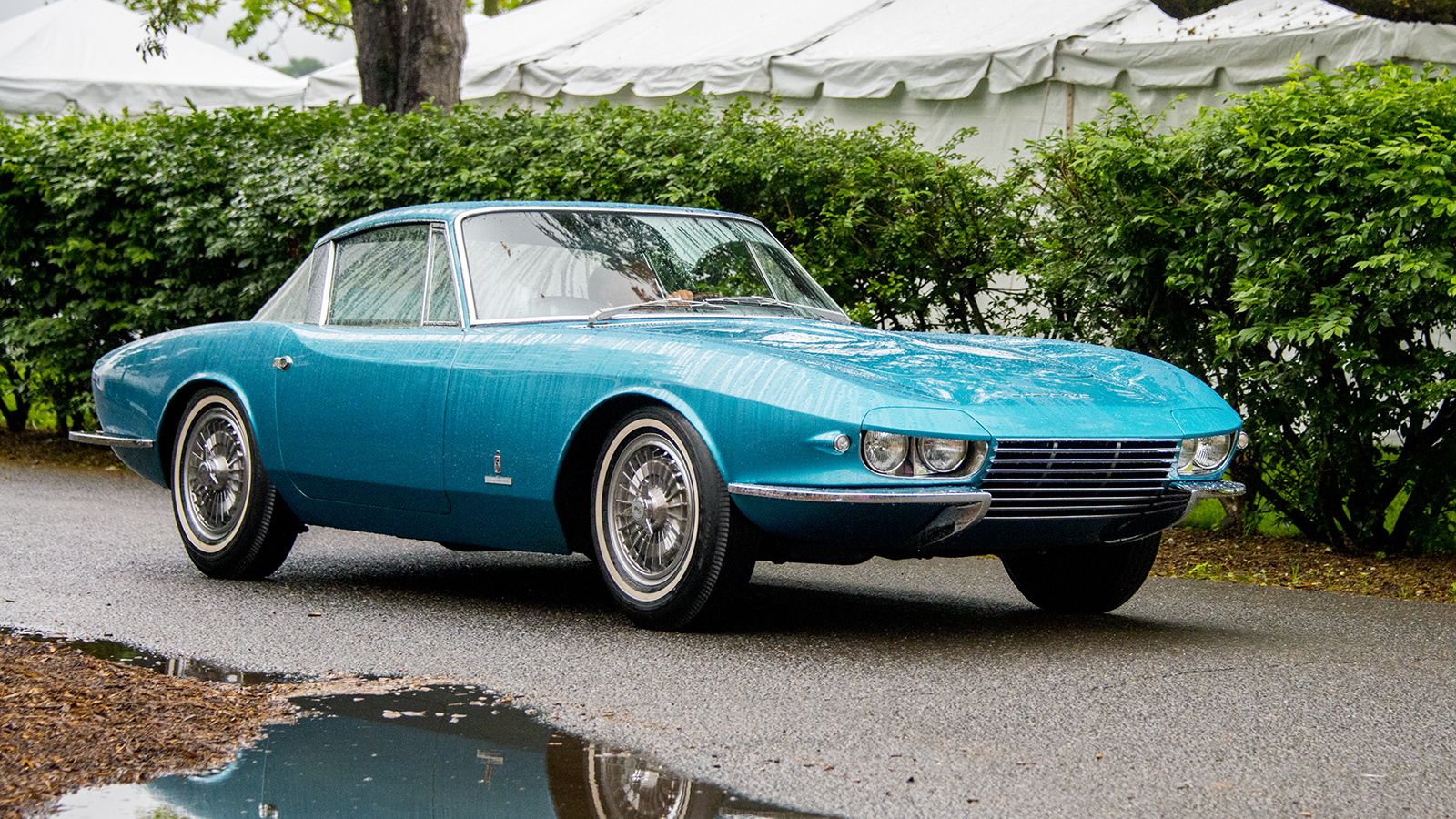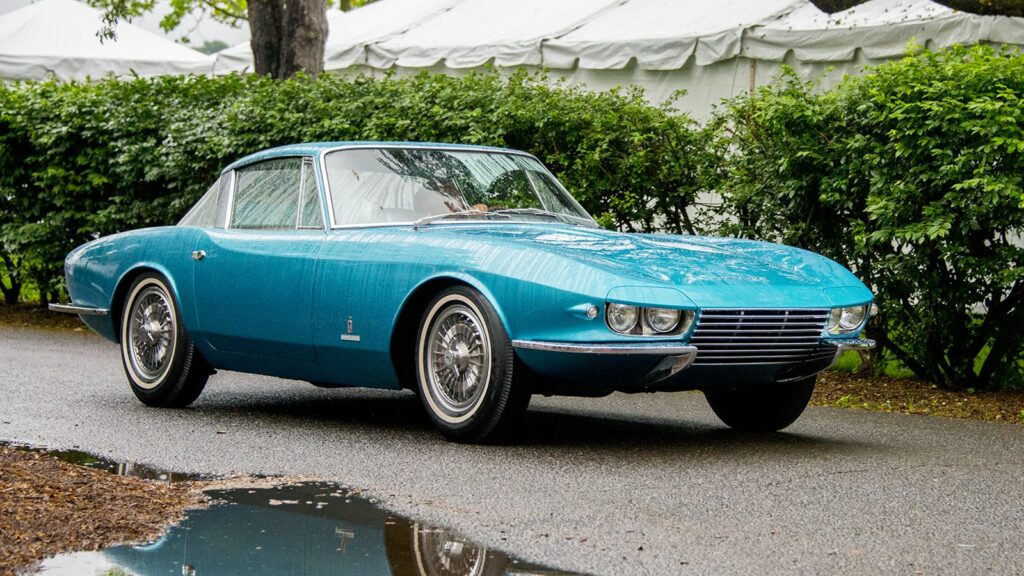 Built by Italian coach builder Pininfarina on the chassis of a 1963 Corvette, the Corvette Rondine is part Ferrari, part Corvette, and all kinds of awesome! Commissioned by Chevrolet, the Corvette Rondine featured a number of identifiable Pininfarina design elements wrapped around the proportions of the factory Sting Ray.  Although the car looks more Ferrari than Chevy, all of the car's underpinnings remained true to the second-generation Corvette, making this beauty a one-of-a-kind hybrid of Italian design and American muscle.  This car actually lived in a museum from the time it was created until 2008, at which point it was purchased at auction by a private collector for a modest sum of just $1.6 million dollars!
The 1986 "Copper Metallic" Corvette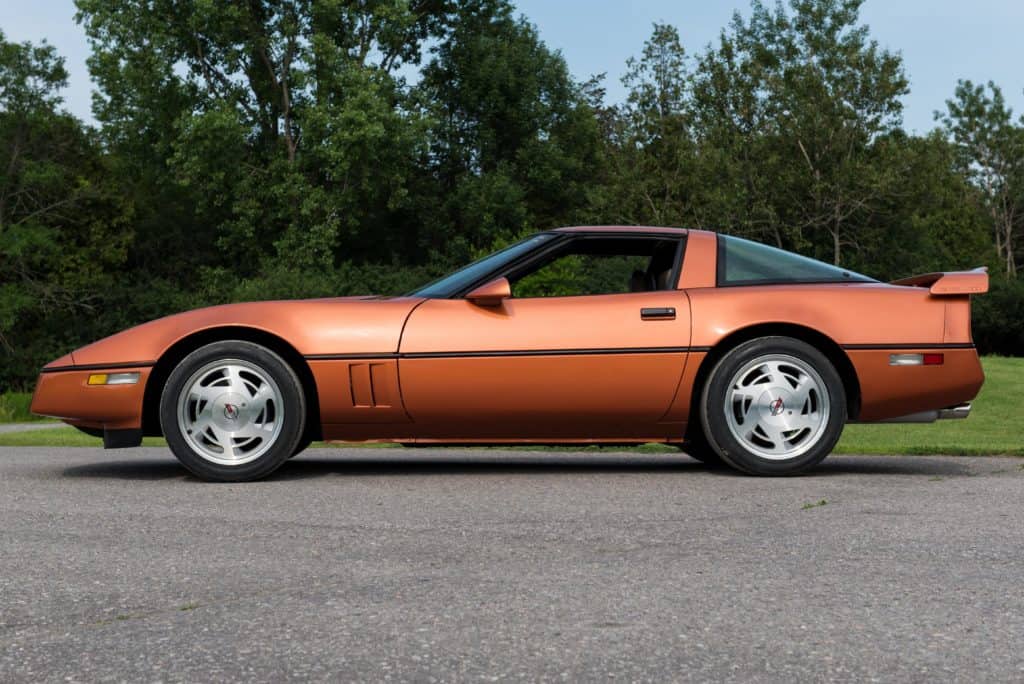 Not all of the rarest Corvettes start life that way.  In 1986, Chevrolet offered a new paint color for the production Corvette.  Called "Copper Metallic," the paint was introduced as an available color but seemingly NOBODY took notice.  Because of this, finding an original 1986 Copper Metallic Corvette is next to impossible – there were only four made that year!  The color continued being offered for a second year, and a modestly larger number – 87 total – Copper Corvettes were produced for the 1987 model year.   Although this car does not command the prices of the other cars on this list, there's no denying its uniqueness and (arguably) its collectability.
The 1971 Corvette ZR1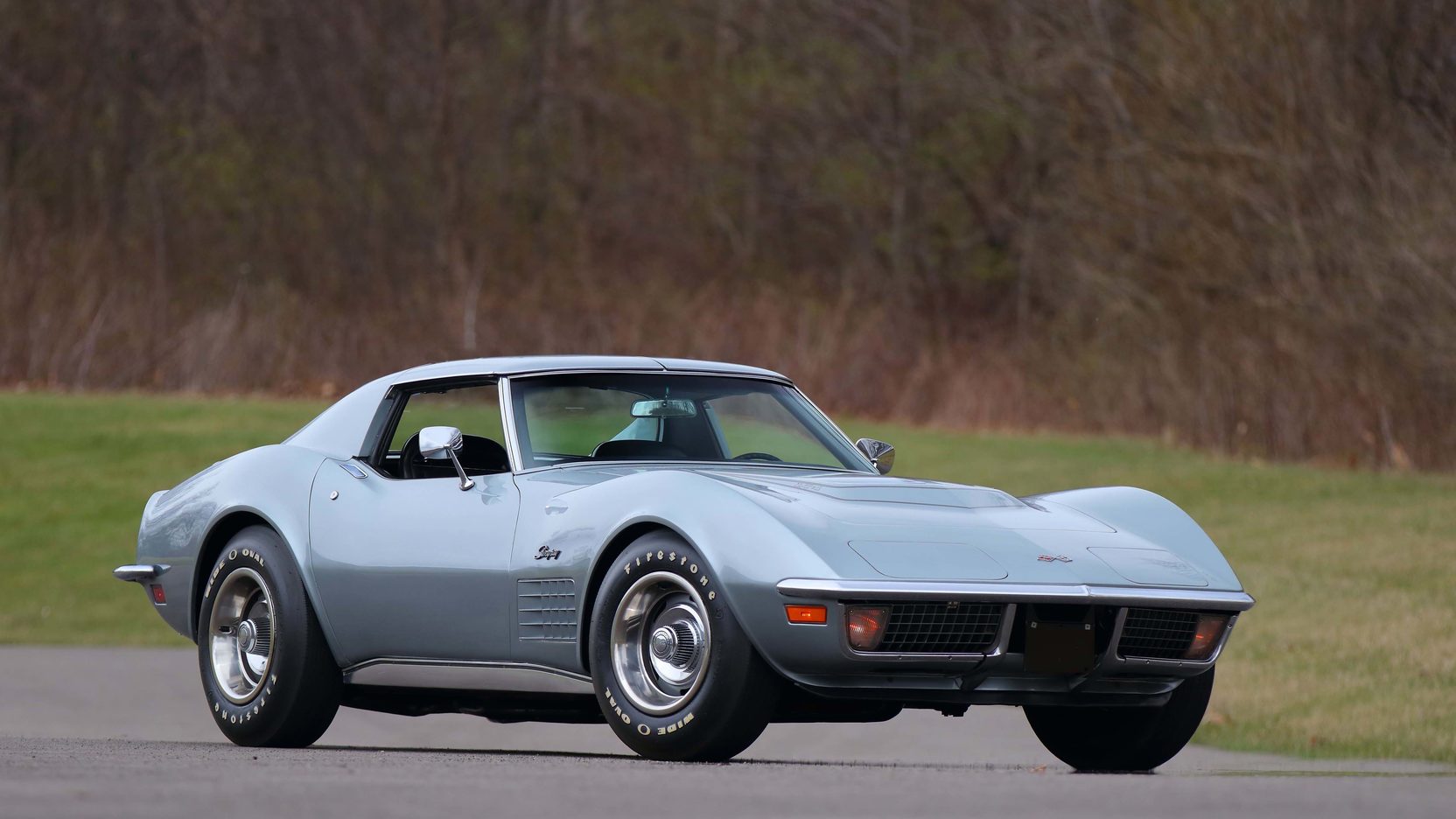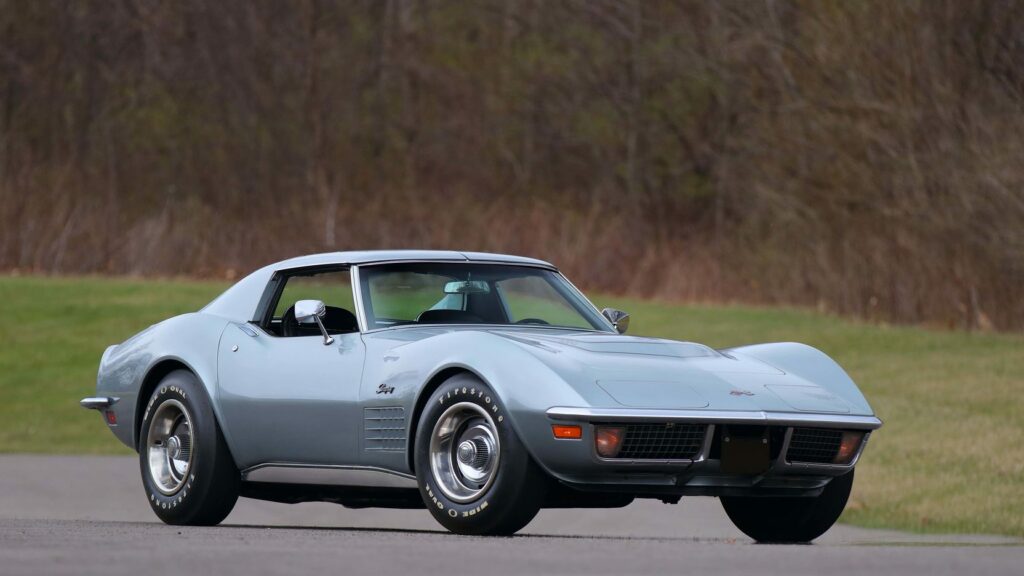 The 1971 Corvette ZR1 was a special package that included the coveted LT-1 engine option.  The LT-1 was a special option in that the ngine was built to run on a reduced compression ratio of just 9.01:1.  The small block engine featured solid-lifters, a special, aluminum radiator, transistor ignition, a heavy, four-speed transmission, heavy-duty brakes, and front and rear stabilizer bars.  The car lacked many of the creature comforts of its lesser companions – things like air conditioning and power windows were left for those that preferred comfort over performance.  Only eight of 1971 Corvette ZR-1's were built, making it a highly sought-after commodity.
The Zeclat Corvette – 1930's Streamliner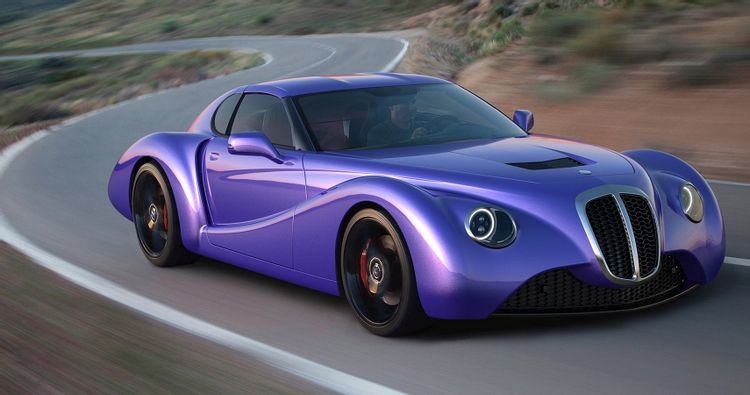 You want one-of-a-kind custom?  You need look no further than the Zeclat Corvette, which looks like anything but the car it was built upon.  Believe it or not, the Zeclat Corvette began life as a seventh-generation Corvette Stingray.  Aside from the windshield and side glass, both of which carried over from its donor car, there is virtually no piece of this crazy car's exterior which even marginally looks like its donor counterpart.  However, open the Zeclat's doors, and you'll drop into a completely stock Stingray interior.  The car's exterior is low, wide, and (supposedly) styled after other aero cars created in the 1930s by French coach-builders such as Figioni & Falaschi, Bugatti, Chapron and PourTout.  As this is an available body mod, it is possible that other examples of this unique car will surface in the future, but for now, we admire the ingenuity of its creation.
The 1983 Corvette – "the One and Only"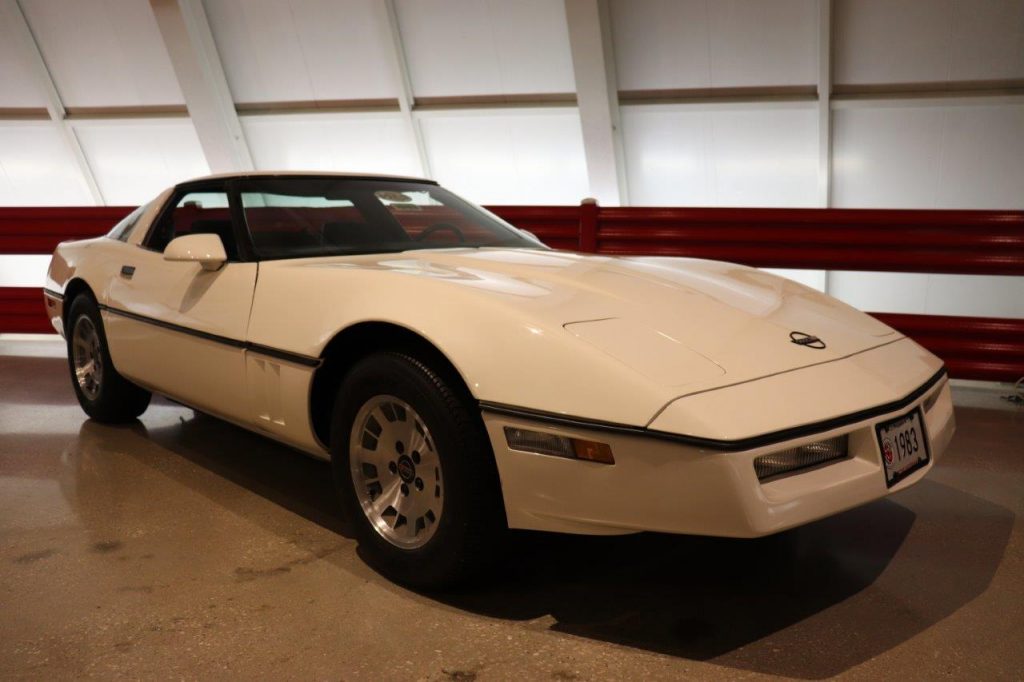 When it comes to rare – and valuable – you won't find rarer than this.  And its ironic (in a way) since the fourth-generation Corvette is so often regarded as one of the least popular, least collectable of all the Corvettes in the brands 70 year history.  Yet, in the heart of Corvette country in the rotunda of the National Corvette Museum in Bowling Green, Kentucky, you'll find the one-and-only 1983 Corvette still in existence today.  While this car was built as a "pilot car" to help in the development of the manufacturing process at the newly built Bowling Green Assembly plant in 1981, this Corvette survived the crusher by an incredible twist of fate, and spent more than a decade as a "greeter" in the plant's lobby before being donated by GM to the NCM when they opened their doors in 1994.  While it may look like most other early C4 Corvettes, this car is literally priceless and therefore stands as the ULTIMATE example of the rarest Corvette of all time.