Corvette ZR-2 "Big Doggie"
At their 2009 Scottsdale, Arizona sale, Barrett-Jackson auctioned some GM Hertitage Collection cars, most under scrap titles. Among them was this ZL2 mule that was tested for possible production. The auction description was as follows:
An experimental vehicle used to determine how to convert from a small block to a big block. Its 454 big block V8 along with its orange paint make this high horsepower engineering study a one-of-a-kind standout in Corvette history. This vehicle is autographed by it's Corvette development engineer/driver John Heinricy.
The story goes like this. How do you beat a slew of Fox-Body 5.0 Mustangs that seemingly dominated the roads in the late '80s? You take a 454 cu.-in. big-block engine and stuff into a C4 Corvette and call it "Big Doggie".
Everybody knew, by the time the C4 made its appearance in 1983 as a 1984 model, big-block enthusiasts and all Corvette and sports car lovers alike knew big engines were officially going to be axed from GM's muscle/sports car line-up for a long time. Not that there weren't plenty of signs through the 1970s that this was going to happen, but the 1984 C4 Corvette clearly solidified that fact. With the absence of the Corvette in 1983 (in between the C3 and C4) some people might have been still holding out hope that there would be at least one powerful option for 1984, but that was a no-go.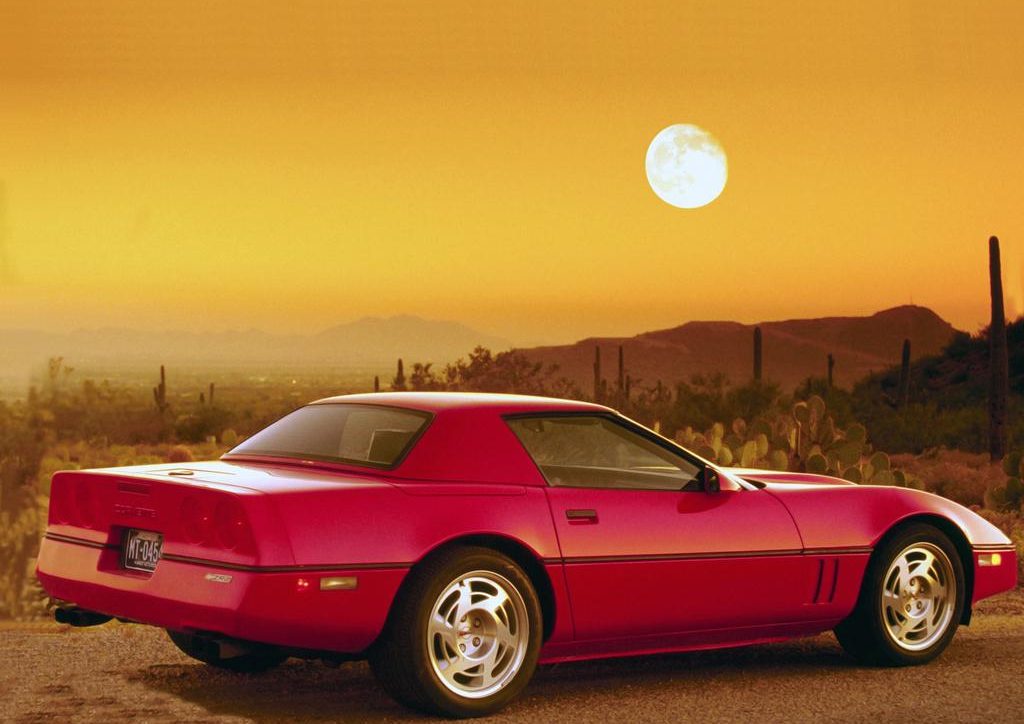 The first C4 Corvette came out with a 5.7-liter Cross-Fire Injection TBI engine followed by a 5.7 Tune-Port Injection (TPI) engine later in the generation. Although Chevy called them legendary at the time, they weren't. Most people knew this, including some engineers at Corvette who wanted to build something people wanted.
In the end, three different prototype C4 Corvettes with 454 cu.-in. (7.4-liter) engines were built. The project started at the GM Proving Grounds in Arizona, where Scott Leon and his crew decided to see if they could stuff a 454 cu.-in. engine in between the fenders of a C4 Corvette. They first started with a 1984 Corvette, and with just a few minor modifications, the big-block bolted onto the frame and in between the fenders. It was a tight fit, but one that fit nonetheless.
Since the Corvettes by then were all using electronic fuel injection, Leon and the crew decided to go with a Tune-Port Injection setup bolted to a custom tunnel-ram manifold. Buick Grand National Injectors were used to keep fuel-flow efficient, and that was that, the first big-block was slammed into a C4 Corvette and ran super strong.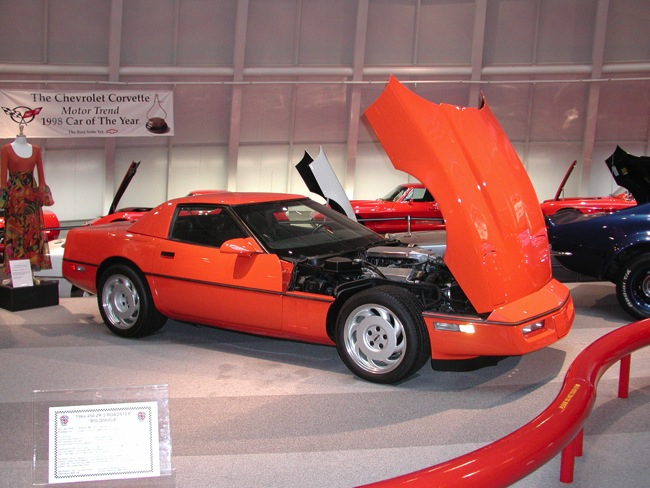 With the success of the first built big-block C4, management started to see some promise in the idea and gave Leon and his crew a go-ahead to build a true prototype. So a 1986 Corvette 454 was born. This Corvette was built the same way as the '84 with an automatic transmission. After the second 454 C4 Corvette, Chevrolet got really serious about the idea, and a 1989 Roadster was grabbed for the final version, dub "Big Doggie". This Corvette had the Z51 performance suspension and a six-speed manual transmission. The convertible mechanism was taken out and a hard-top was bolted on to save weight, and then an orange paint job was applied.
Although this ZR-2 could offer ZR-1 performance at about half the price, GM management was not looking to market the big-block Corvette. There were several reasons for not wanting to put the big-block Corvette into production, and one of those reasons included how much money had already been spent on marketing the ZR-1/LT5 campaign that included buying out The Lotus Group for their engineering and development satellite. The other reason why the ZR-2 had no chance for production is it had no chance of passing emission and fuel mileage requirements.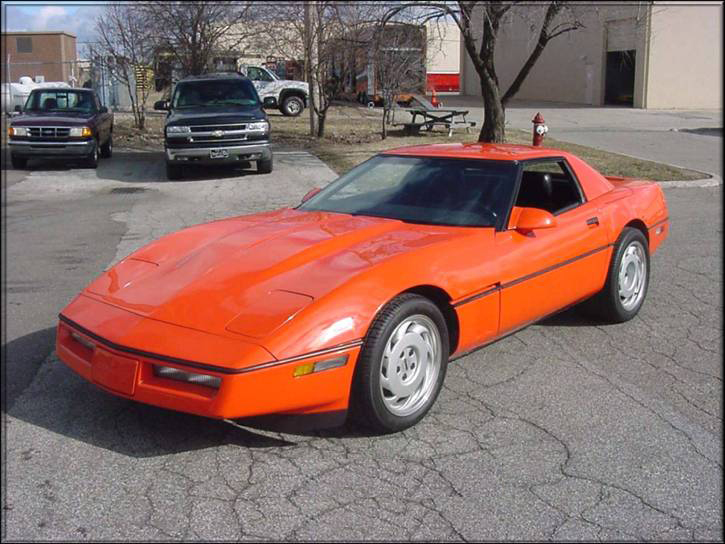 This "Big Doggie" Corvette used Chevy's marine 454 short-block engine with a set of L88 aluminum heads, and although never dynoed, experts estimated horsepower at about 385, right around where the ZR-1 was at. But there was a huge difference, the big-block brought plenty more torque to the table, which also brought gas-guzzling numbers and safety worries. An all fiberglass frame with a big-block engine sent chills down the back of some uptight party-poopers.
Since GM had decided that there was no room for a big-block engine in the Corvette lineup, the next idea they came with was to make sure that all parts that were used for the ZR-2 were bolt-on parts that could be bought through the Chevrolet Performance Parts Catalog as a 454 ZR-2 swap kit. Unfortunately, the idea never made it into the catalog.
In the end, a very lucky few automotive journalists and development engineers got to drive "the C4 that could have been". And for those who did, they left no understated performance reviews. From all reports, the "Big Doggie" was super fast and super fun to drive.