It is not overstating things to say that the new 2023 Corvette C8 Z06 is one of the most in demand cars not just in North America, but in the world at the moment. In fact, GM has had to stop taking orders twice in the past 6 months alone because all available build slots were filled almost the instant they were opened to dealership submissions, and they needed to build up a good buffer space.
Click Here To Enter The Sweepstakes! CorvSport.com readers get 40% extra tickets when they enter!
A lot of that overflow of orders for limited build slots can be blamed on the excellent announcement videos for the car, both the short form hype video and the nearly half-hour long full reveal video. Almost the day after the reveal, Chevrolet also announced that for the 2023 C8 Z06, there was going to be a special package offered to those customers that selected the top-of-the-line 3LZ trim level: The 70th Anniversary Package.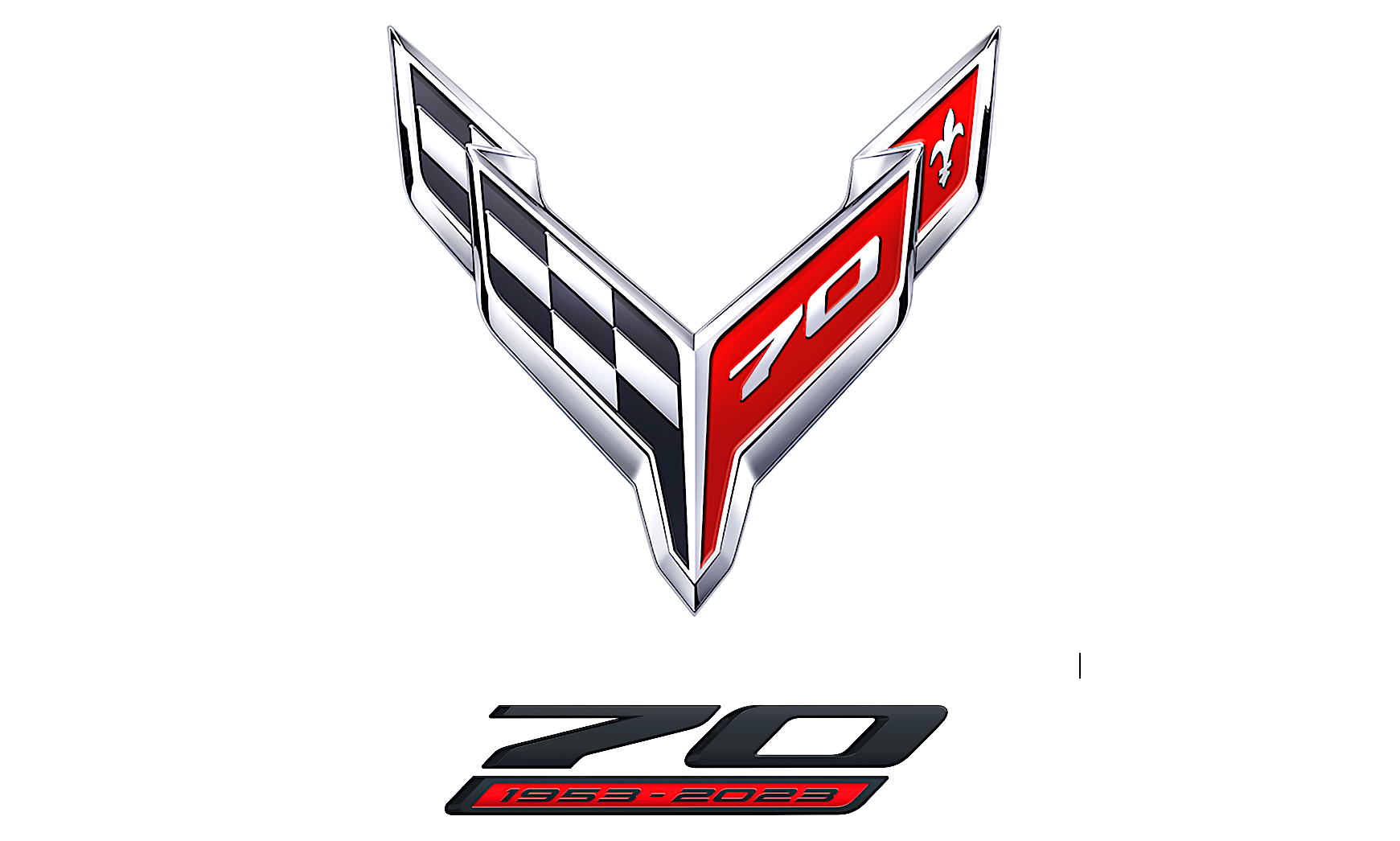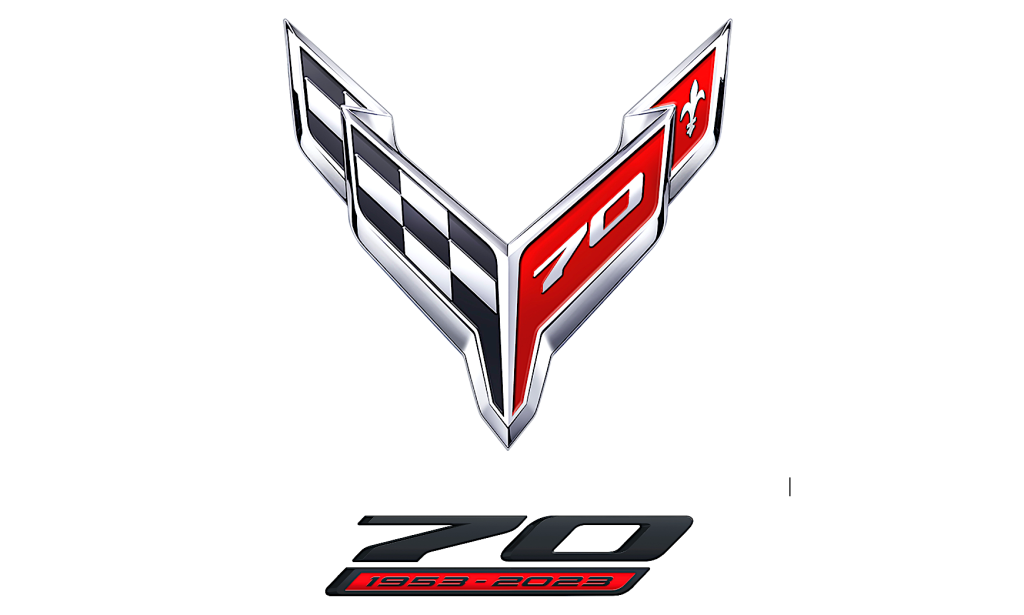 Seeing as GM is now taking orders for the Z06 reaching into the middle of 2024, it is no longer possible to order the 70th Anniversary Package. If you missed out on the chance to order one, well, there is one way that you could, potentially, get your hands on one…
The Pittsburgh Vintage Grand Prix Association
The Pittsburgh Vintage Grand Prix Association (PVGPA) has been running for just about four decades, and it just so happens that their "home track" of the Pittsburgh International Race Complex was where the 2023 Corvette C8 Z06 full announcement video was shot at. While they were not particularly involved in the production, the announcement video did put a spotlight on Pittsburgh, and for a non-profit charitable organization centered around classic race cars, you really couldn't get much better publicity!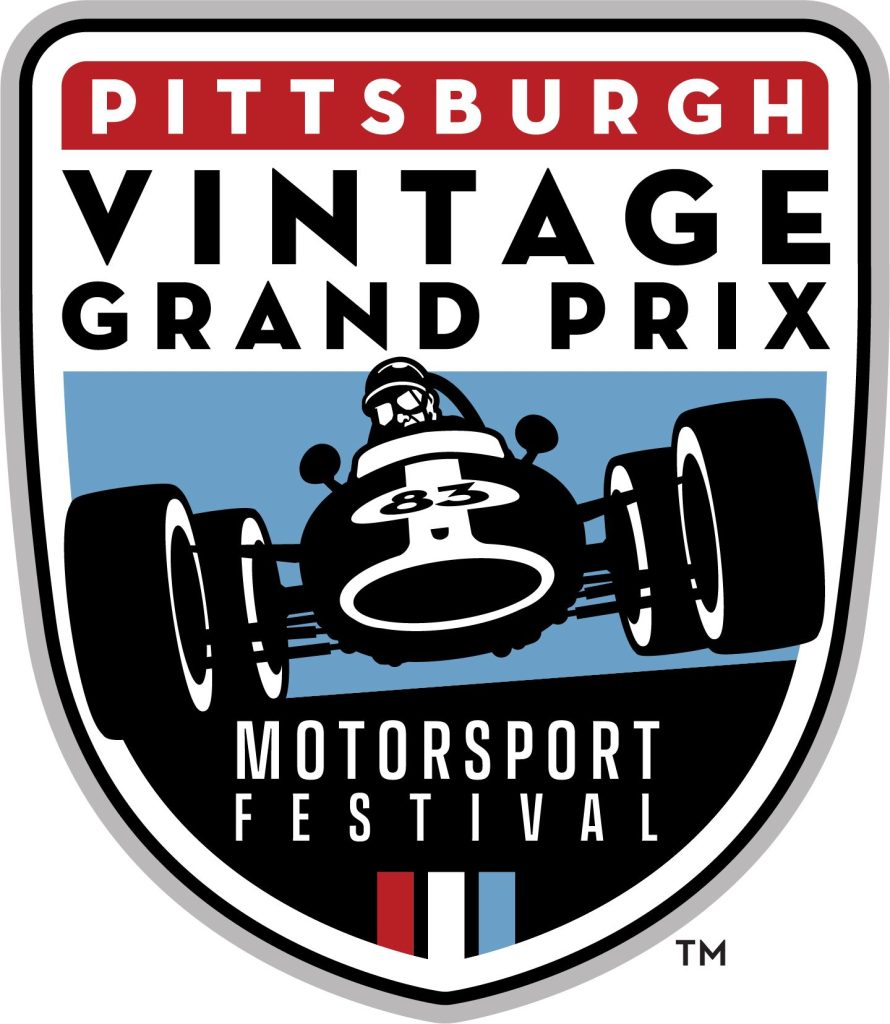 What makes the PVGPA of particular importance is that since they were founded in 1982, and held their first vintage grand prix in 1983, they have been raising money and awareness for autistic and developmentally disabled persons. Keep in mind, while support and research towards autism have improved leaps and bounds in the past 30 years, there was woefully inadequate support, and outright incorrect stereotypes and attitudes throughout much of the 20th century in American towards those with intellectual or development issues. So by tapping into the shared love of many enthusiasts of vintage race cars, they had the perfect vehicle, if you'll pardon the pun, to effect change.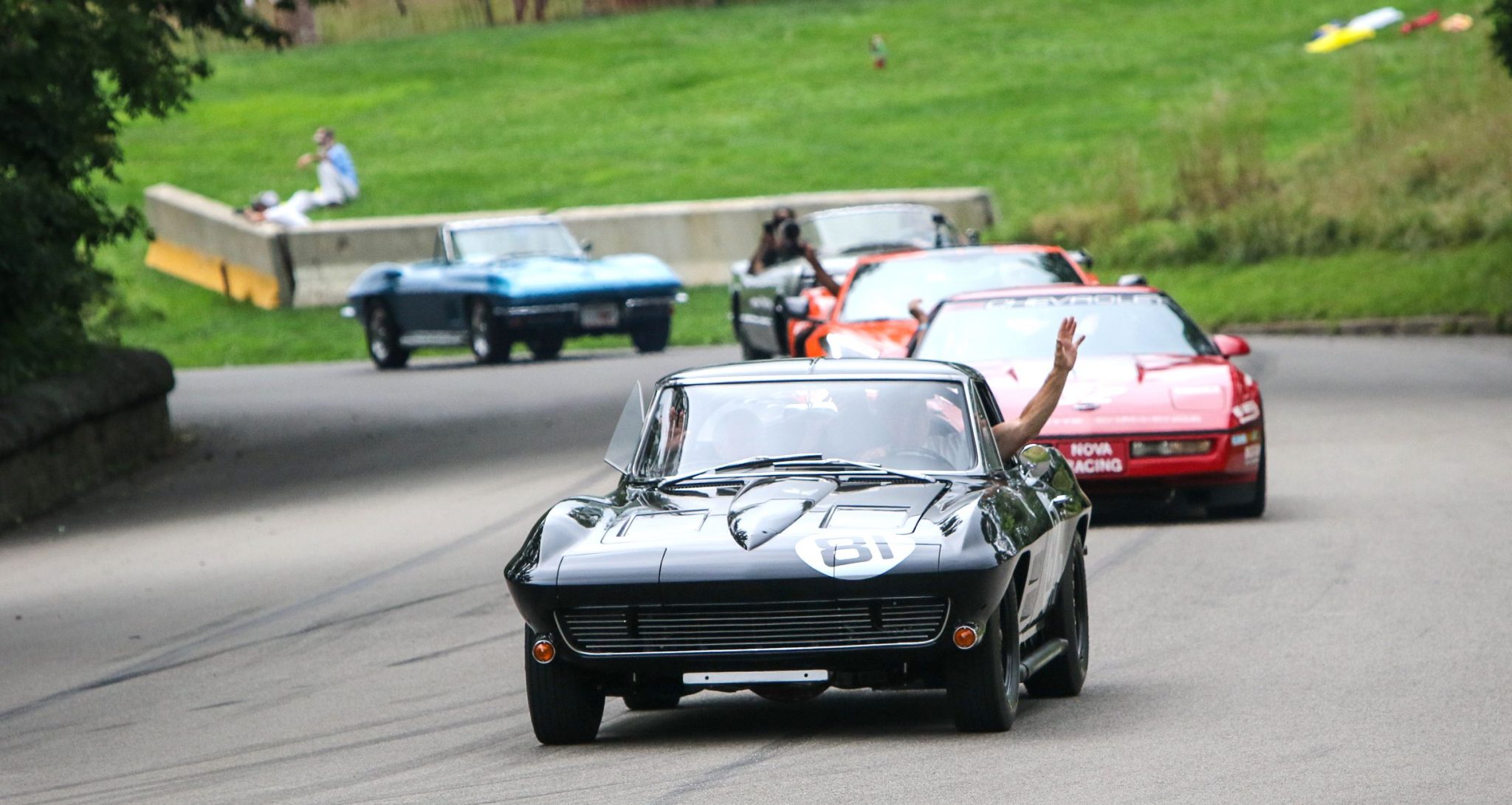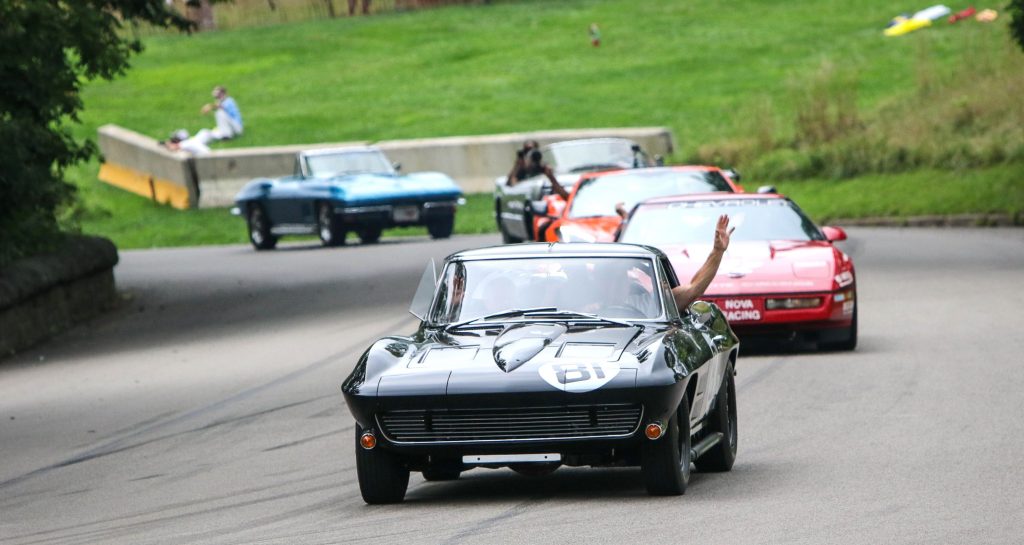 The PVGP, however, from day one has been champions of those affected by autism and disabilities, and it shows in the fact that over the past four decades they have raised over $6 million. They also make sure that every single cent of that money is properly and fairly distributed to organizations that support, educate, and care for those with intellectual disabilities, and it can be said that they have changed the viewpoints of many through those forty years for the better, and they do it through a shared passion for racing and a massive event about race cars.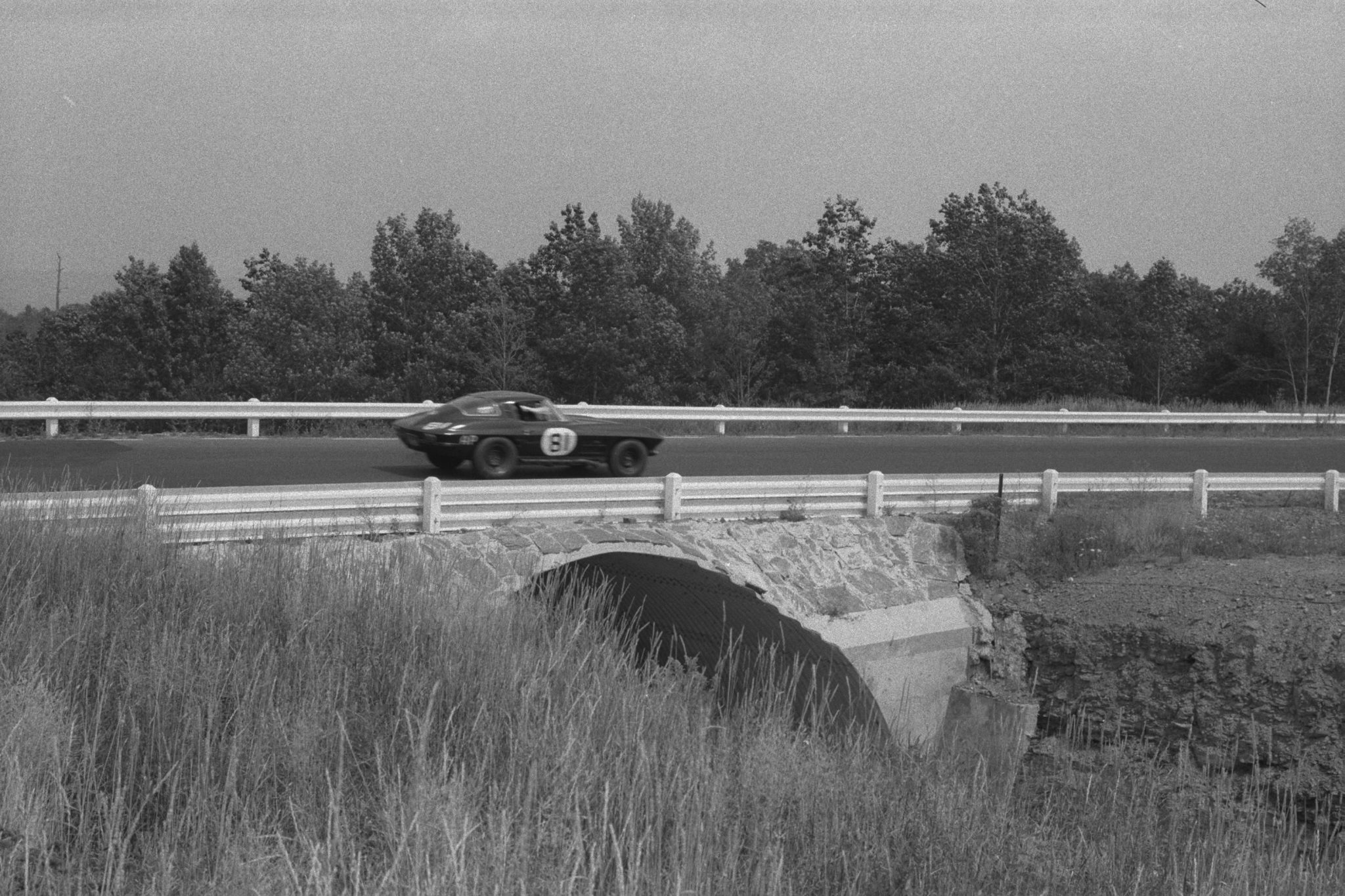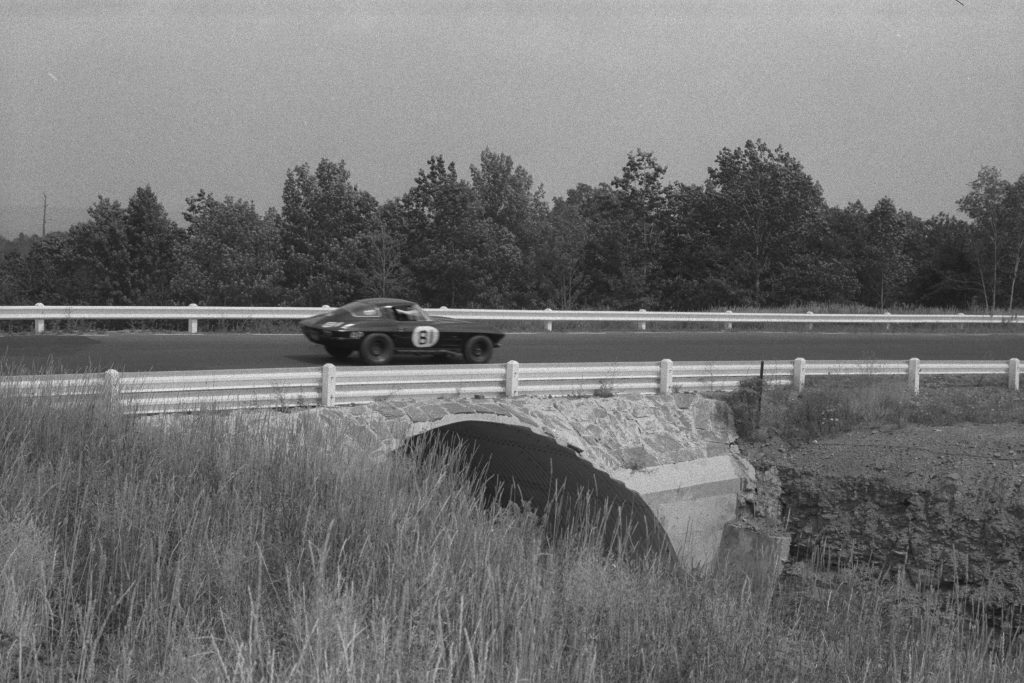 The PVGP event itself is a 10 day celebration of race cars from all eras, be it pre-war or post-war, from prototypes to improved production and IMSA category cars. There are car shows, parade laps, motorsports events of all classes, and it culminates with the actual Grand Prix at the Pittsburgh International Race Complex. What was particularly special about the 2022 season, the year they celebrated their 40th anniversary, is that one of the entrants for the car show and parade events is an original 1963 Corvette C2 Z-06, beautifully restored and cared for.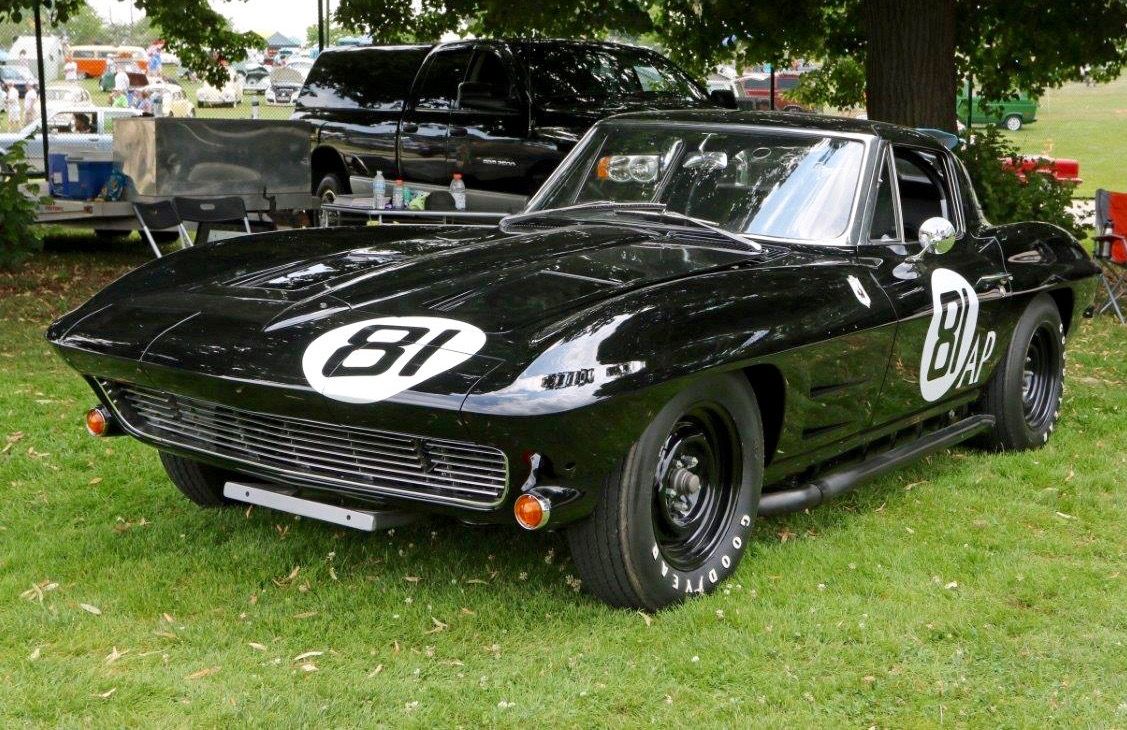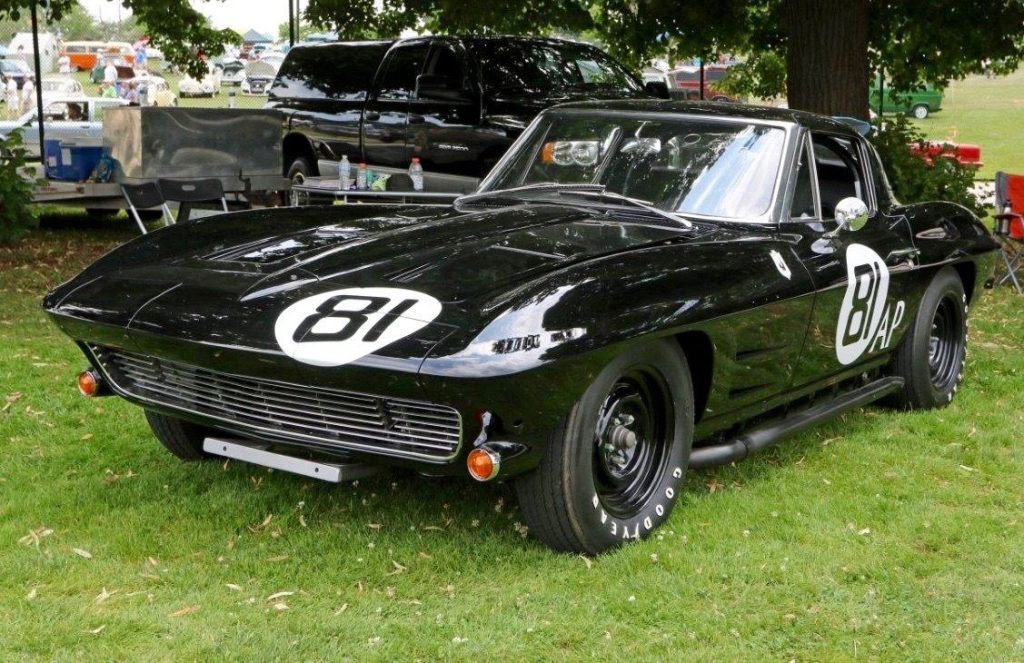 In fact, their guest of honor in 1993 was none other than Zora Arkus-Duntov himself, as 1993 was the first time that Corvette was their Honored Marque of the Year.
It is only fitting, then, that in cooperation with the Western Pennsylvania Chevy Dealers Association and General Motors themselves, the PVGPA is proudly presenting a once-in-a-lifetime sweepstakes raffle for one of the world's most recent instant classics, a 2023 Corvette C8 Z06 70th Anniversary Edition.
The 2023 Corvette C8 Z06 70th Anniversary Edition
Click Here To Enter The Sweepstakes! CorvSport.com readers get 40% extra tickets when they enter!
The car that is at the center of this sweepstakes is none other than a "perfectly optioned" 2023 Corvette C8 Z06 70th Anniversary Edition.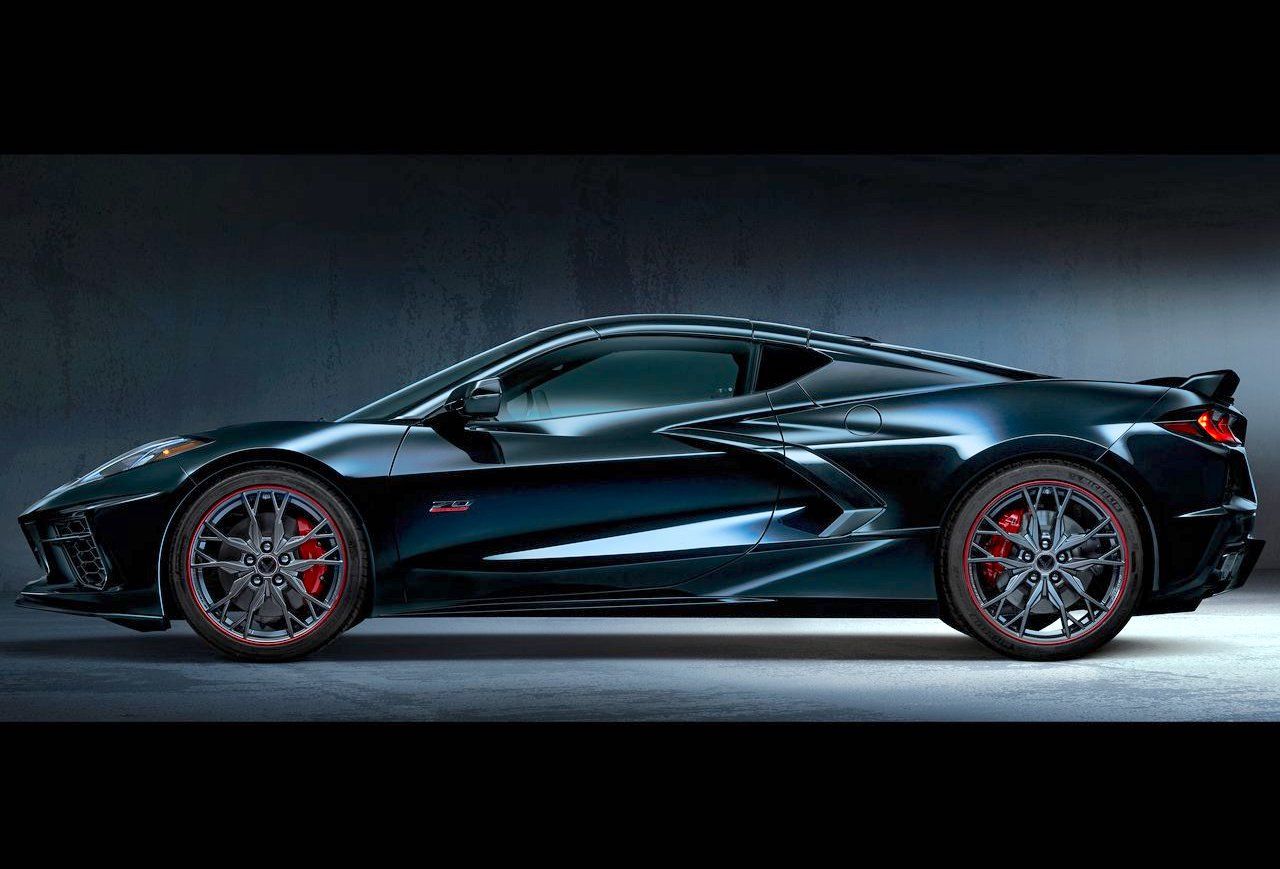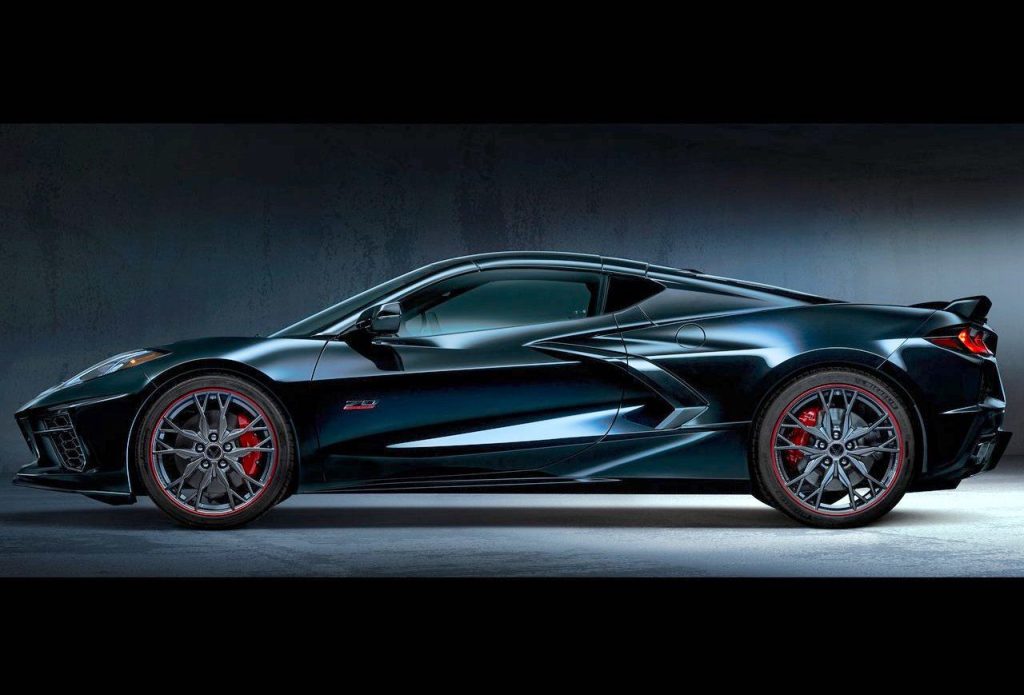 Just for starters, the 70th Anniversary Package is only available with the 3LZ trim level, so you're already in rare air. Now add the Carbon Flash Metallic exterior paint with Satin Black Metallic race stripes, the two-tone GT2 napa leather seats with their Torch Red stitching and Torch Red seat belts. Then paint the Brembo brake calipers and the engine covers that same Torch Red color, and tastefully placed "70th Anniversary" badging throughout the car.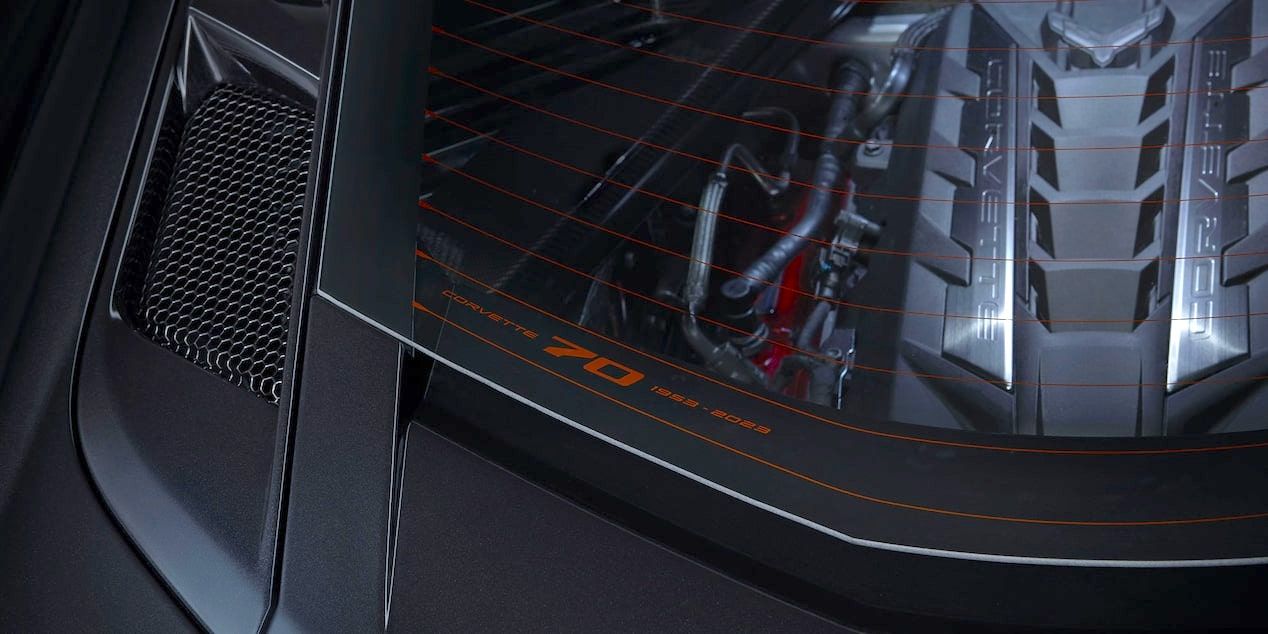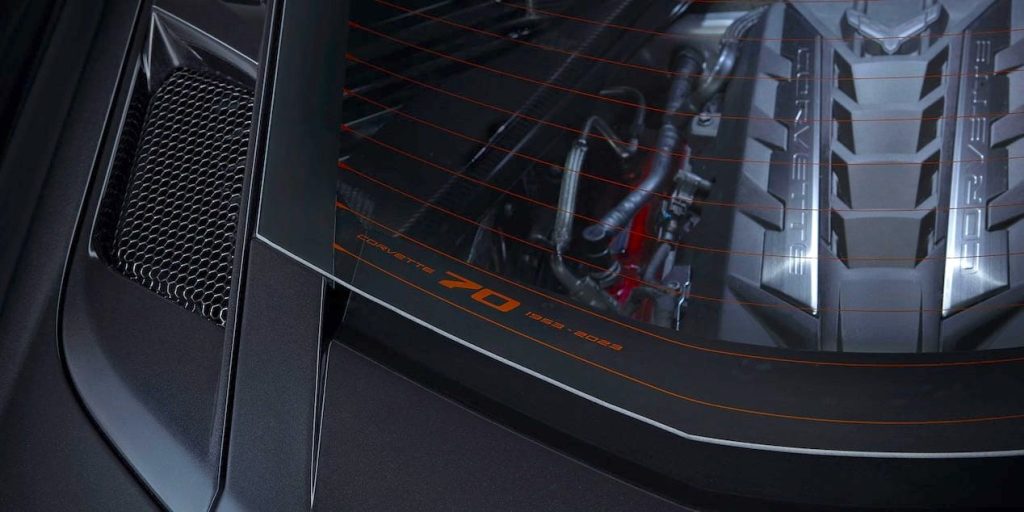 The car is also fitted with every optional piece of both aesthetic and functional carbon fiber, from the internal splash panels and console trim to the optional carbon fiber rear spoiler and front lip.
However, that would only get you a "normal" 70th Anniversary Z06 with some nice carbon fiber bits. For this particular car, they also went ahead and put on the Z07 Performance Package. The brakes are now second-generation carbon-ceramic performance brakes, you have magnetic selective ride control, and Z07 specific aluminum alloy performance wheels wrapped in Michelin Pilot Super Sport Cup 2R 275/30ZR20 front and 345/26ZR21 rear ultra-performance rubber.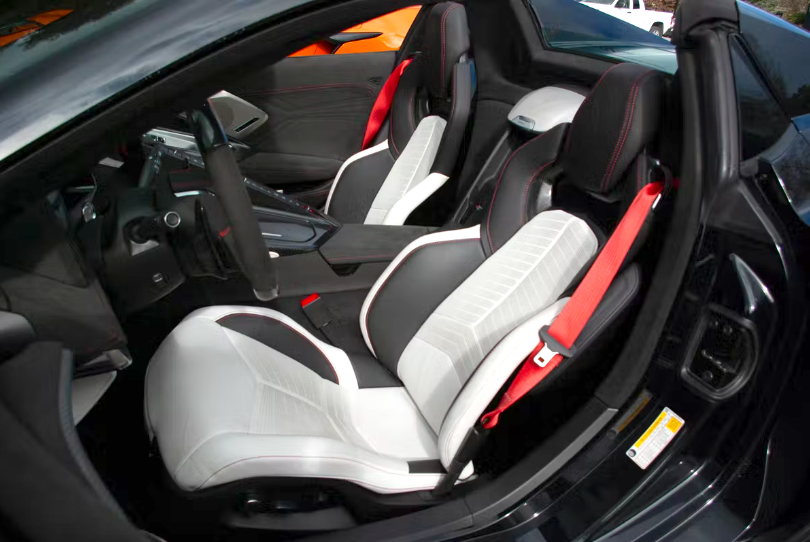 If that wasn't enough, the car also comes with the full 70th Anniversary luggage set for road trips or multi-day cruises.
And to top it off, every single cent that is raised through the sweepstakes goes to autism and developmentally disable support and care charities. It's pretty much the very definition of a "win-win-win" scenario: You support charity, you could win an awesome car, and you get a nice tax write-off through donating, as you will receive an email receipt that is valid for tax purposes!
About The Charities Supported By These Sweepstakes
The PVGPA asked us to help spread awareness about the charities they support, and we were only too happy to oblige.
One of the two primary charities is the Merakey Allegheny Valley School in Western Pittsburgh. This school supports adults with intellectual and/or developmental disabilities through education and programs designed to help those individuals become more independent and fulfill their potential. Completely non-profit, the charity is supported through direct donations and partnerships. In 2021, funds raised by the PVGPA enabled the Pittsburgh main campus to install automatic doors for the gym facility. This allowed for those confined to a wheelchair to independently and easily access the fitness facilities inside the gym with the press of a button.
The PVGPA has also worked with the Merakey Allegheny Valley School in community outreach, where their support and funds helped renovate a group home for those developmentally challenged to have easier access to the kitchen and dining areas, as well as technology to allow for the residents to take part in meal preparation. Both the fitness facility and the meal preparation projects are helping with those adults learning independence, personal confidence, and developing new skills.
The other primary charity for the sweepstakes is Autism Pittsburgh. While headquartered in Pittsburgh, the charity supports a full 14 Western Pennsylvania counties with information, advocacy, referral services, care programs, and subsidizing services that those affected with autism may need. They are also active in research and development, working with multiple healthcare professionals and organizations to create, develop, improve, and distribute programs and approaches in diagnosis, ongoing care, education, training, and social programs specifically designed for those with autism.
This care and support is crucial, as autism, in all of its various forms, affects more than 42,000 families in Western Pennsylvania, with around 18,000 of those in Pittsburgh and Allegheny alone. Many of these families are often strained or overwhelmed with the amount of care needed day-to-day, and rely on the kindness and support of charities such as Autism Pittsburgh, through their partners like the PVGPA.
Click Here To Enter The Sweepstakes! CorvSport.com readers get 40% extra tickets when they enter!