Special Editions: The 1963 Chevy Corvette Z06
What Is a Special Edition?
When we say "Special Edition Corvette", most of us think of the many commemorative editions, pace cars and limited edition production models that have been offered by GM to recognize a milestone in the brand's history.  While these cars are considered more collectible than the stand coupes and convertibles, what makes these cars collectible is frequently little more than a special paint scheme, a fancier interior with upgraded options, or some combination of these elements to give the car its signature look.  While these "Special Edition Corvettes" are certainly unique, and often prized by collectors because of their limited availability, they are mechanically still the same Corvette as the rest of the cars at the Chevy dealership.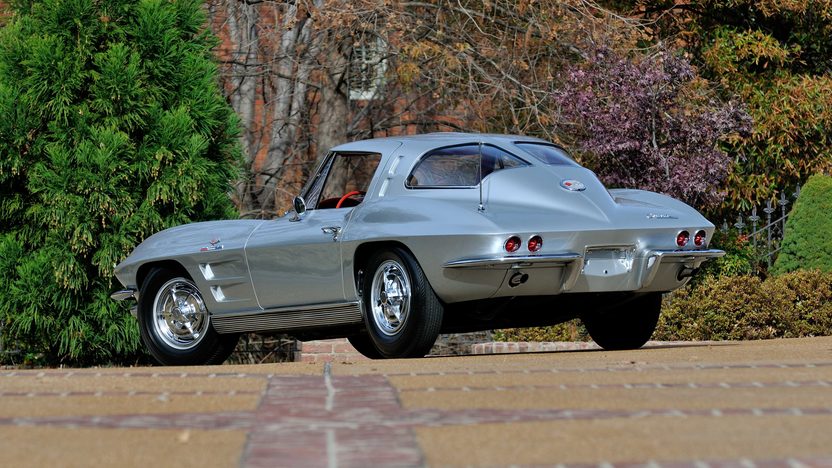 However, there are a handful of models that have been offered to consumers since the Corvette's introduction in 1953 that are recognized today as "Special Editions" for what they offered under the hood, beneath the chassis and behind the paint.  These cars are more unique, more rare and far more valuable today because they didn't begin their lives as a collectors car, but rather as a special options package that was developed by Corvette engineers and purchased by consumers for a specific purpose.
Today, we introduce one such example – the 1963 Corvette Z06 Coupe.
The 1963 Z06 Corvette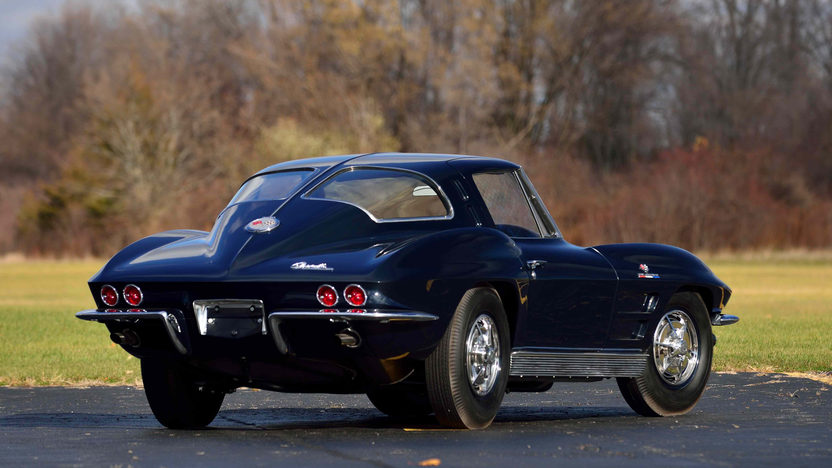 The first Z06 was actually an option package first offered with the 1963 Corvette.  The package was developed by Corvette's legendary lead engineer and racing advocate Z0ra Arkus-Duntov.  The Z06 option was designed to allow consumers to bolster the 1963 "Split-Window" Corvettes performance and handling capabilities for use on the race track.
Selecting regular production option (RPO) Z06 when ordering a Corvette resulted in a car equipped with the following upgrades:
A thicker, 24mm (0.94-inch) front stabilizer bar.
Larger-diameter shock absorbers and springs that essentially doubled the stiffness of the standard components.
Upgraded brake components, including sintered-metal brake linings, which stood up to heat and resisted wear better than the conventional braking material used at that time.
A dual-circuit master cylinder and vacuum brake booster designed to enhance safety and reduce braking effort.
While many of these components are industry standard today, these options were virtually unheard of in regular production vehicles of that era.  Moreover, because of increased governance by organizations like the Automobile Manufacturers Association, whose advocacy against factory-backed racing programs gained considerable strength after a series of fatal racing accidents in the late 1950's, buying a Corvette that was track-ready straight from the factory was strongly frowned upon, so much so in fact that GM banned any of its manufacturing divisions from building track-ready cars as part of their standard line-up.  The solution was to present options that made it possible, should a consumer so choose to purchase a car and equip it with options that would enable it to handle the rigors of track racing, to do so (as long as they knew which options to order).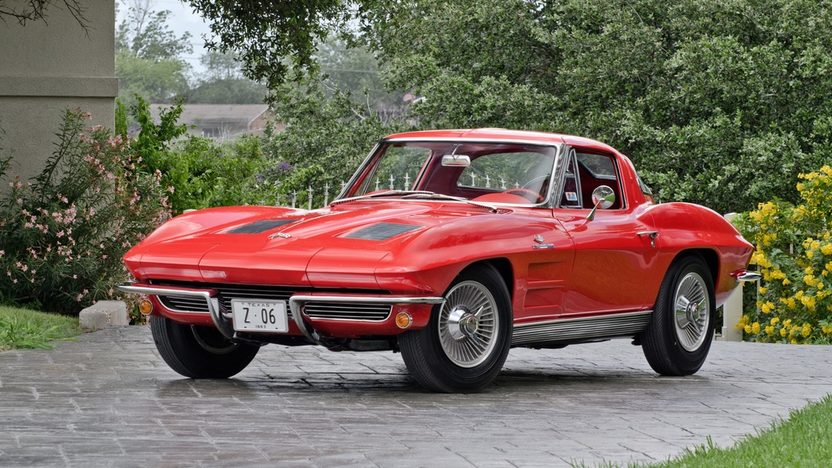 While the Z06 package bolstered the car's handling and cornering capabilities, the most significant option for racing was the introduction of a 36.5 gallon fuel tank which could be added to Corvettes equipped with the Z06 option, giving racers the ability to remain on the track for longer periods of time.  Corvette models that were equipped with this setup quickly became known as "big tank" or "tanker" Corvettes.  This setup was initially limited to the coupe because the larger fuel tank wouldn't fit under the convertible's chassis.  In time, Chevrolet standardized on a 20-gallon fuel tank for all variants of the 1963 Corvettes, but offered the 36.5 gallon take as a separate option (RPO N03) and refined the convertible design so that it could be installed on the convertible as well as the coupe.  This change enabled consumers to order the Z06 package on the convertible as well as the coupe, though it is believed only one such convertible was ever built.
There was only a single engine offered with the Z06 package – the 360 horsepower L84 engine.  This 327 cubic-inch small block featured an advanced mechanical fuel injection system.  A four-speed manual transmission and Posi-traction rear axle were also included as standard equipment.   This setup was actually a "requirement" that Duntov put into effect to help identify which consumers were looking to build a track-capable Corvette.  Consumers would have to specify that they were purchasing a "fuelie" (fuel injected) coupe equipped with the aformentioned engine, transmission and posi-traction rear-end setup.  Once these options were selected, only then could consumers add the Z06 option – at an added cost of $1818.45! While that might sound insignificant by today's standards, consider that a 1963 base-model Coupe sold for $4,037.00, meaning that the Z06 option cost nearly 50% over the total value of the car!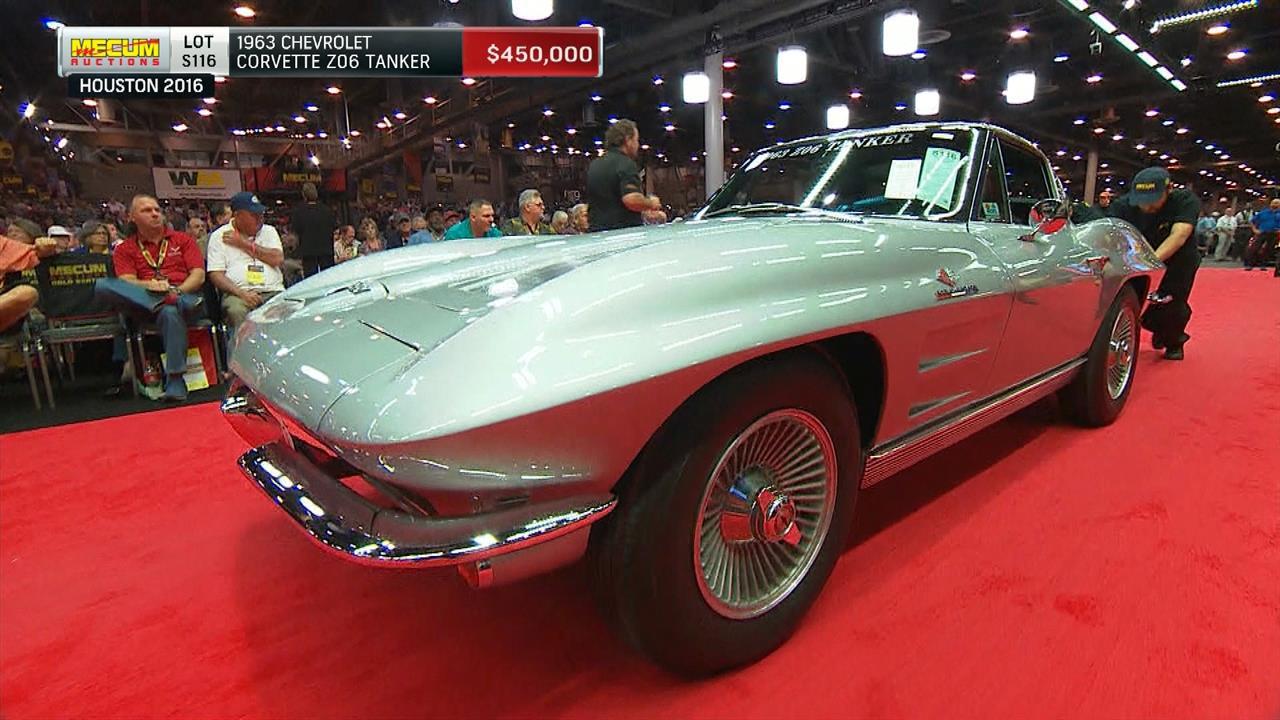 Given the cost, and also given the fact that few consumers actually knew about the Z06 upgrade option in 1963, only a handful of these cars (199 in all) came equipped with the Z06 option.  Even fewer came equipped with the 36.5 gallon fuel tank (GM records indicate only 63 were built with this option).  What makes these cars even rarer is the fact that most of these cars were purchased and used for racing, resulting in a high attrition rate of many of the Z06 coupes from that era.  Because of the low production numbers and the number of 1963 Z06 Corvettes that were lost to crashes (or other damage) at the race track, the remaining documented examples – especially those equipped with the 36.5 gallon fuel tank – have become highly collectible, making them a valued commodity among consumers today.  In fact, most collectors agree that it is one of the most valuable collector's Corvettes out there – with current asking prices starting at $200-300k and quickly going up from there!