I'm in all the corners of the Corvette Internet world, so let me do the legwork for you. Here are the top 3 stories from the Corvette community. This is another series of news that will be helpful if you are in the market for a new Corvette.
1) R8C Museum Delivery Price Increases 50%
For those enthusiasts who wanted the full experience while taking delivery of their Corvette, Chevy had an answer. For a reasonable $995, new owners could take delivery of their C8 at the museum, and be treated like a rock star for at least one day in their lives. In addition to the special treatment their roped-off C8 receives, those who select RPO R8C also receive a personal VIP guided tour of the NCM, conducted by a member of the museum. There are numerous other perks, and if you want more information on this cool delivery option, click here for a feature our own Scott Kolecki did.
The new price is now $1,495.
Have you already taken delivery and want a similar experience? Well, the museum came up with a solution for that, and it's called the "NCM Experience". If you want more information I did a detailed feature here.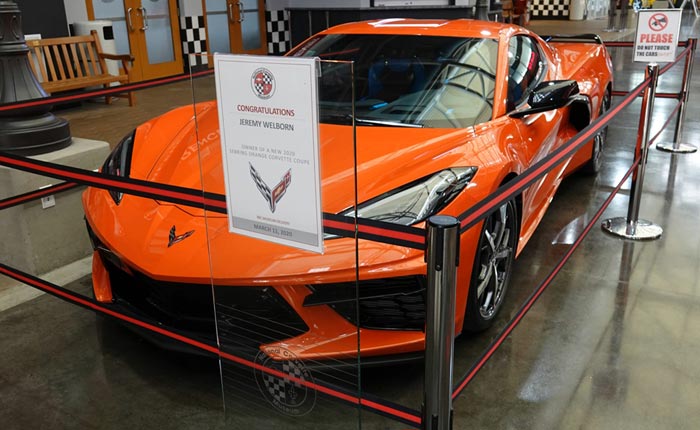 2) 2024 Corvette Build & Price Configurators Are Now Active
Whether you are just dreaming or looking to place an order soon, both of these functions from the GM website will satisfy your desires and needs. Another important function of these tools is that you can export your build to your Chevy Rep. This will give him a copy of your exact build, and the reps will rely on this to ensure you the customer are getting your build ordered correctly.
Configurator Links
For fun, I built myself a 1LZ E-Ray Coupe, what do you think?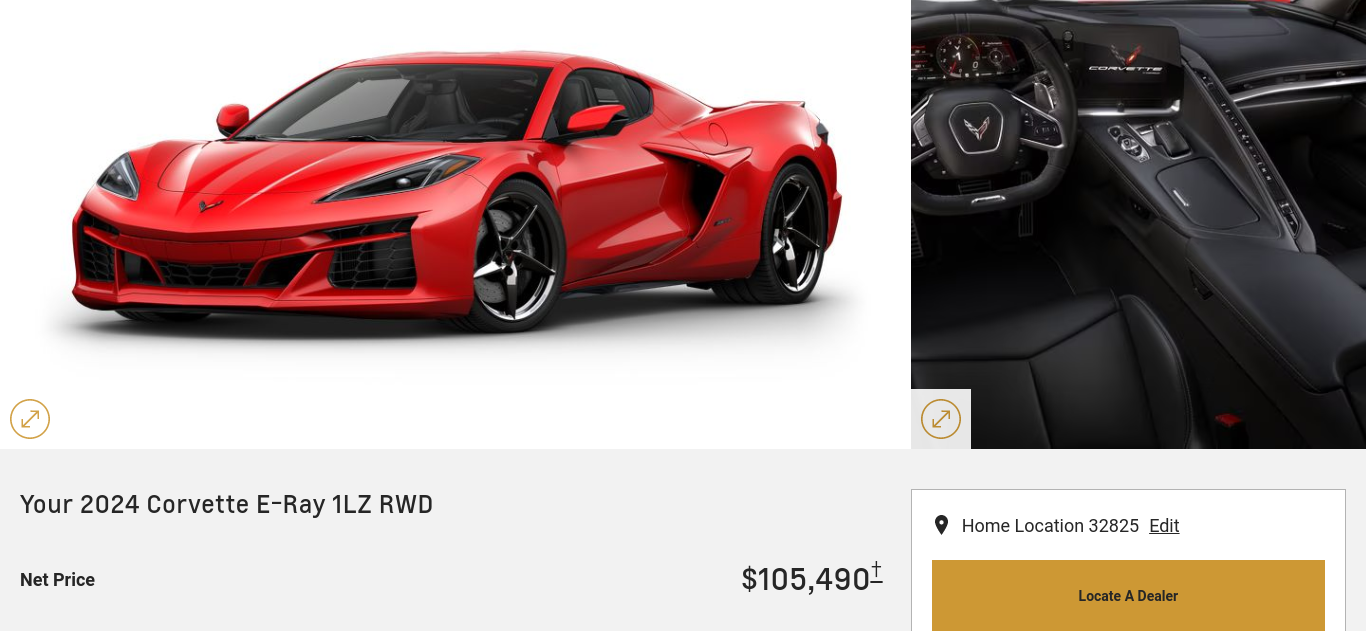 3) Near Record Production for 2023 Corvette
What a great milestone for the dedicated assembly line workers at Bowling Green. As of Friday, there are still 6 weeks left for production, so the 2023 Corvette will easily bump the '76 for fifth place. Roger Kiel is our go-to guy for production updates, and his chart and the numbers below are encouraging for a 2023 record.
1979: 53,807
1984: 51,547
1977: 49,213
1978: 46,776
1976: 46,558
2023: 46,153
2016: 40,689
2007: 40,651
1980: 40,614
1981: 40,606
Here are the totals from Roger's 7/19 update:
Stingray 149
Z06 53
TOTAL 202
As of today 7/20 there are 31 more working days left in 2023, and some quick math indicates the assembly plant could crank out 6,200+ more 2023 Corvettes!
That would put TOTAL 2023 production at 52,353, just shy of the 1979 at 53,807.
I'll take second place, given some of the production and supply chain hurdles we had for the C8.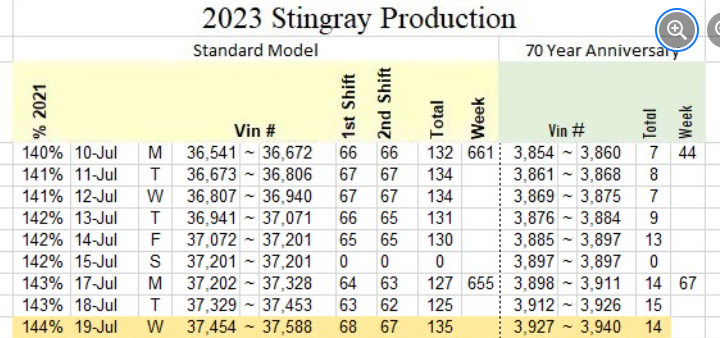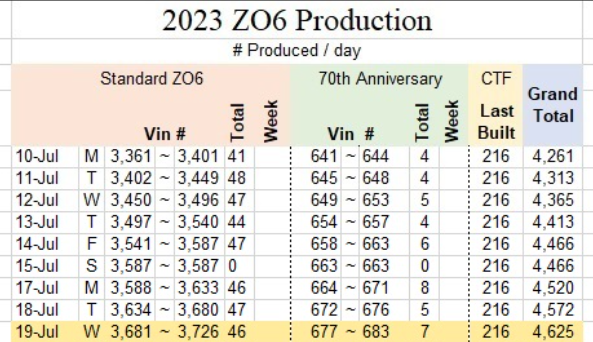 I hope you have enjoyed this short but concise recap. We have an active community on our Facebook page, I would love to hear from you!  Douglas B.