The Corvette has exponentially outlived its early reputation as an underpowered roadster, incapable of handling with the level of agility that most had anticipated. In fact, the Corvette's prominent position within today's performance landscape is quite remarkable, considering that its production was almost halted shortly after it began.
The Corvette's drastic turnaround, if anything, is a true testament to the creative vision of those hard at work behind the scenes within GM's design and development department. Without these true visionaries of automotive design, we would likely have never seen the Corvette reach its full potential, and would all be left to ponder the question of, "What if?"
Join us as we count down the 10 most influential individuals in Corvette design and development history.
10) Thomas Keating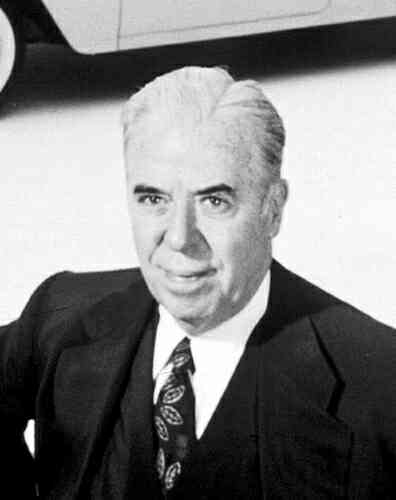 If you are like many Corvette enthusiasts, you are likely far more familiar with the name Harley Earl, than you are Thomas Keating. This, of course, is relatively standard, as Earl's name is mentioned far more prominently when discussing the Corvette's creation. However, Thomas Keating, Chevrolet's top executive of the era was known to have been heavily involved in the same projects as Harley Earl, leading credence to the idea of his impact.
Keating, however, was rather reserved, with a mild-mannered persona, often skipping on his opportunity to bask in the limelight. Though news circulars of the day mention Keating's involvement with early Corvette design and development without exception, he proved far less eager than Earl to claim the "Father of the Corvette" moniker.
9) John Heinricy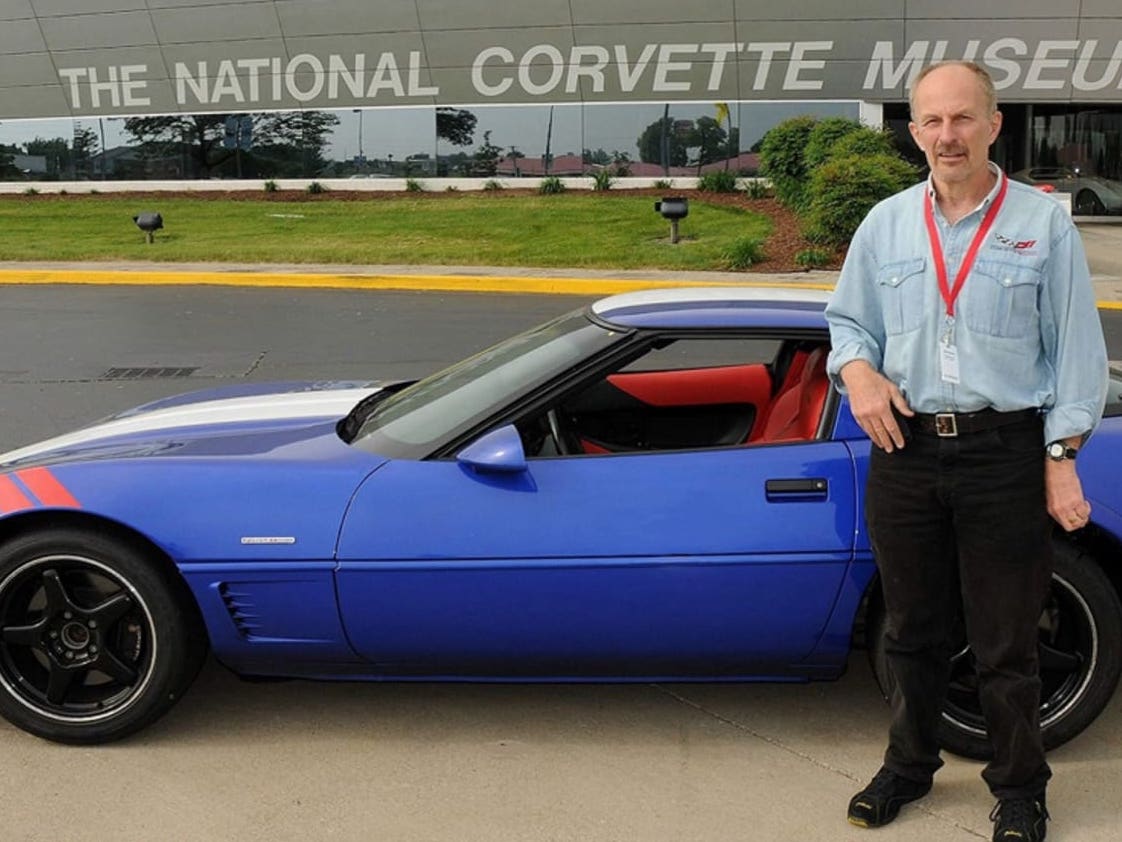 While many included on this list were noteworthy for their influence upon the Corvette's aesthetic appeal or prominence upon the world stage, John Heinricy's legacy endures for another reason entirely. Heinricy spent much of his career serving as the Manager of Corvette Development Group at the GM proving grounds, working diligently to perfect the Corvette's handling and overall driving dynamics.
John Heinricy has also likely logged more racing and hot lap miles behind the wheel of a Corvette than any other individual currently walking the face of the earth. Heinricy was an integral part of the highly publicized 1989 Corvette ZR-1 record run, during which 12 international world time/distance speed records were broken.
8) Ed Cole
Though not directly responsible for the design or development of the Corvette itself, Ed Cole served as the gatekeeper of sorts to the early Corvette brand's growth. Known by many as the maverick of Chevy small-block design, and as Chief Engineer and later General Manager of Chevrolet, Ed Cole was known to give his nod of approval to performance-enhancing modifications, especially when earmarked for the Corvette.
Ed Cole was also known to be highly competitive, and had a reputation for giving the "unofficial" greenlight to many backdoor racing endeavors. Though the bulk of these efforts were halted by top GM executives, a wealth of technical data was accrued in the process .
7) Larry Shinoda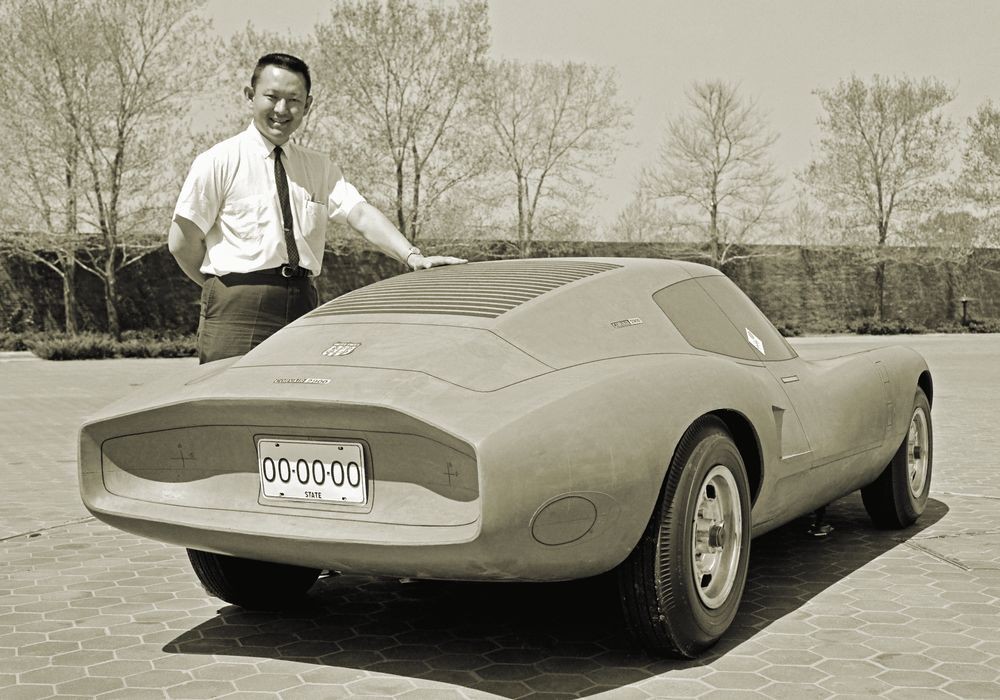 Larry Shinoda was perhaps one of the most impactful individuals within the realm of Corvette design and development to have never held the Chief Engineer title. However, what Shinoda did hold dear was a certain degree of creative freedom levied on him by his boss, the illustrious Bill Mitchell.
A young Larry Shinoda would go on to conceptualize many highly renowned Corvette prototypes, including the Sting Ray Racer, Cerv, and Astro series Vettes. However, most enduring of all, was Shinoda's involvement in the development of the Mako Shark and Mako Shark II. These iconic prototypes would ultimately prove to be the front-runners of the third-generation Corvette production.
6) Tom Peters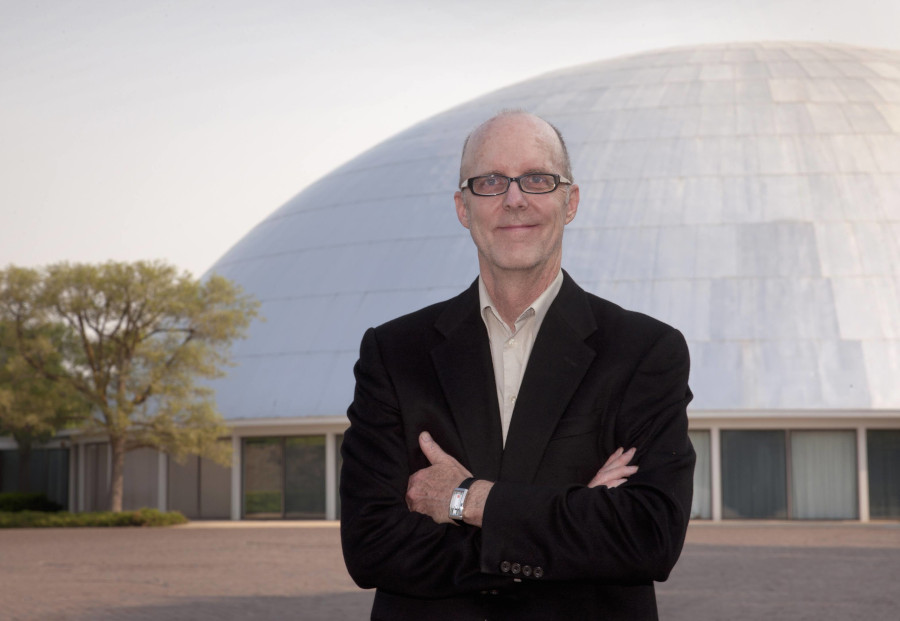 Many people claim that Tom Peters was born with the purpose of designing some of the most renowned performance cars to have ever pounded the pavement. This, by all accounts, would likely be an accurate depiction. From the Cadillac XLR to the Chevy Camaro, Peters has had a hand in developing a number of GM's most iconic vehicles.
However, perhaps most enduring of all, is the fact that Tom Peters spearheaded the design of the C8 Corvette. In a time in which the performance car landscape as a whole was evolving, Peters had a vision unlike any other, and delivered a Corvette far ahead of its time.
5) Dave Hill
Though fourth-generation Corvette production is still regarded as an overall success by many, much was still left to be desired in terms of overall performance acuity. The matter of achieving such gains was left in the hands of then Chief Engineer, Dave Hill, who was tasked with leading fifth-generation design and development efforts. Hill knew the stakes at hand, yet soldiered on undeterred, issuing one of the finest Corvettes to date.
Without pause, Hill then jumped head-long into upping the ante on his own design efforts, working to develop the upcoming C6 Corvette. These efforts proved fruitful, as the C6's popularity eclipsed even that of Hill's earlier design. Perhaps most important, we're Hill's efforts to work hand-in-hand with the Corvette Race Team, to produce a commercially available Corvette that was truly track-ready straight from the showroom floor.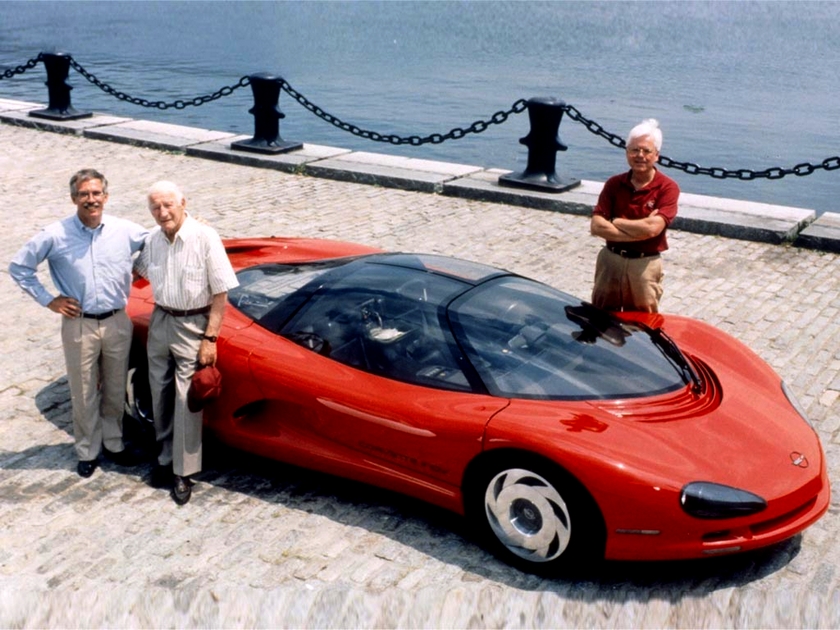 4) Dave McLellan
Following up on the efforts of famed Corvette Engineer Zora Arkus-Duntov is no small task for any individual. Nonetheless, Dave McLellan found himself being dealt this exact hand in 1975 upon Arkus-Duntov's retirement. Further complicating matters, was the fact that the domestic performance industry had been stifled as a whole, by newly enacted environmental mandates of the day.
However, in the face of largely insurmountable odds, Dave McLellan found astonishing success, pioneering fourth-generation Corvette production, while digging Chevrolet's famed sports car out of an ever-deepening performance drought. McLellan was also at the helm during a period in which many technical gains were achieved, such as the advent of ABS brakes and automated traction control.
3) Bill Mitchell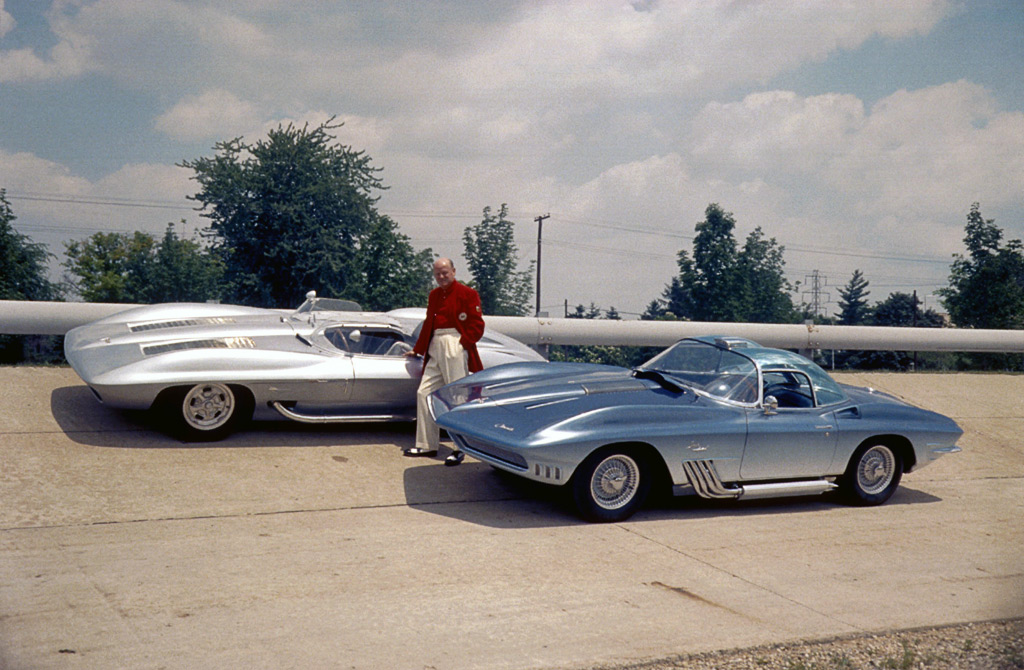 Bill Mitchell played a pivotal role in the Corvette's early design and development, serving as General Motors' Vice President of styling from the mid-1950s through the early-1970s. In a time in which America's sports car was coming of age, it seemed as if Mitchell had all the answers, identifying keenly with the interests of consumers.
Mitchell was perhaps best known for his contributions to the design of the second and third-generation Corvettes. Along with his understudy, Larry Shinoda, Mitchell placed considerable effort into the development of the Sting Ray Racer, Mako Shark, and Mako Shark II.
2) Harley Earl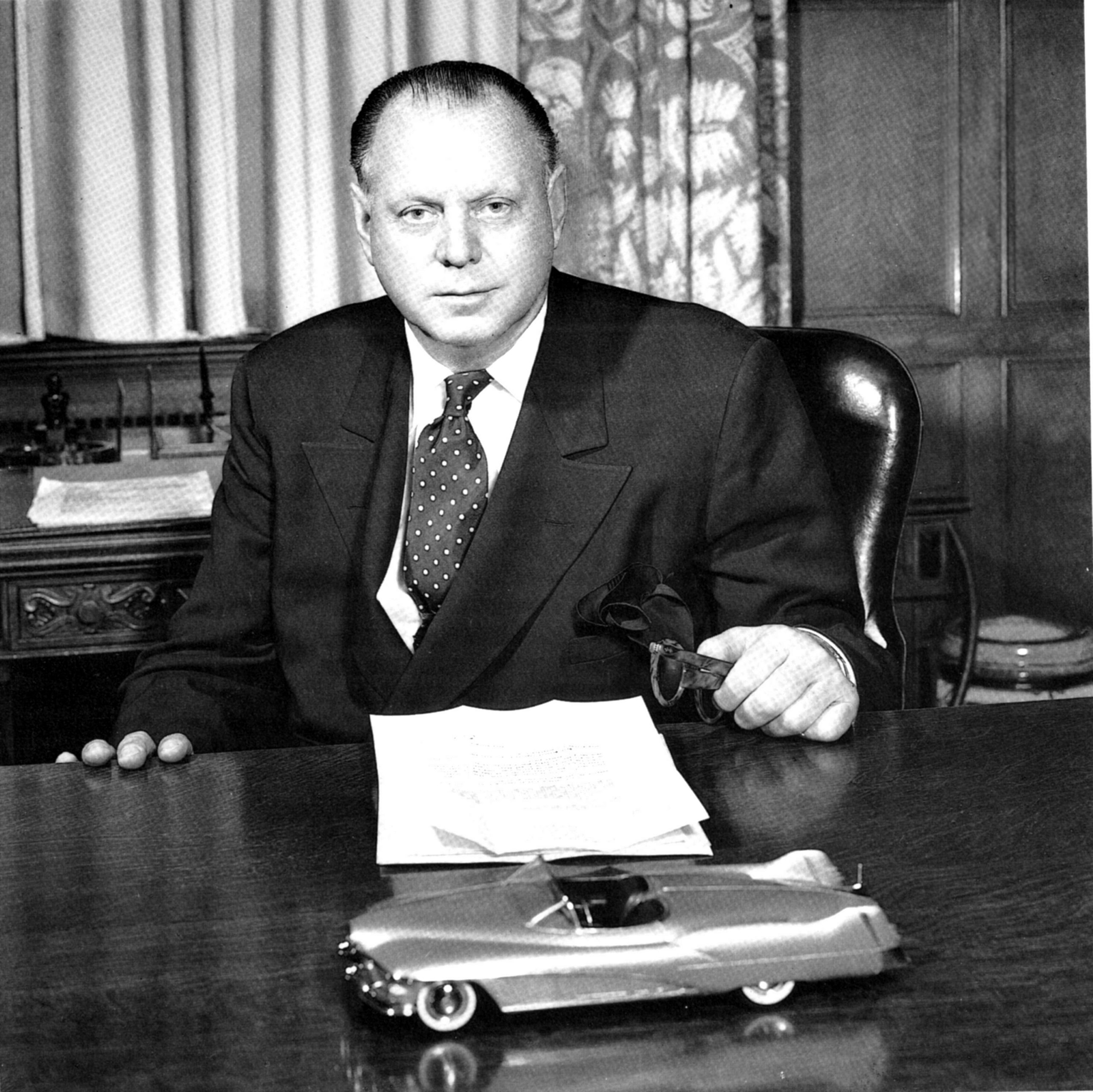 It goes without saying that if it had not been for Harley Earl, there would have been no Corvette. Earl began pioneering his now infamous creation as part of an endeavor codenamed Project Opal. Originally dubbed prototype EX-122, the Corvette debuted to significant fanfare at GM's Motorama in New York City on January 12th, 1973.
Earl would spend the last few years of his career tirelessly campaigning to keep the Corvette in production, despite lackluster initial sales. Earl would also experiment with an array of trim configurations, attempting to catch the eye of new and youthful consumers.
1) Zora Arkus-Duntov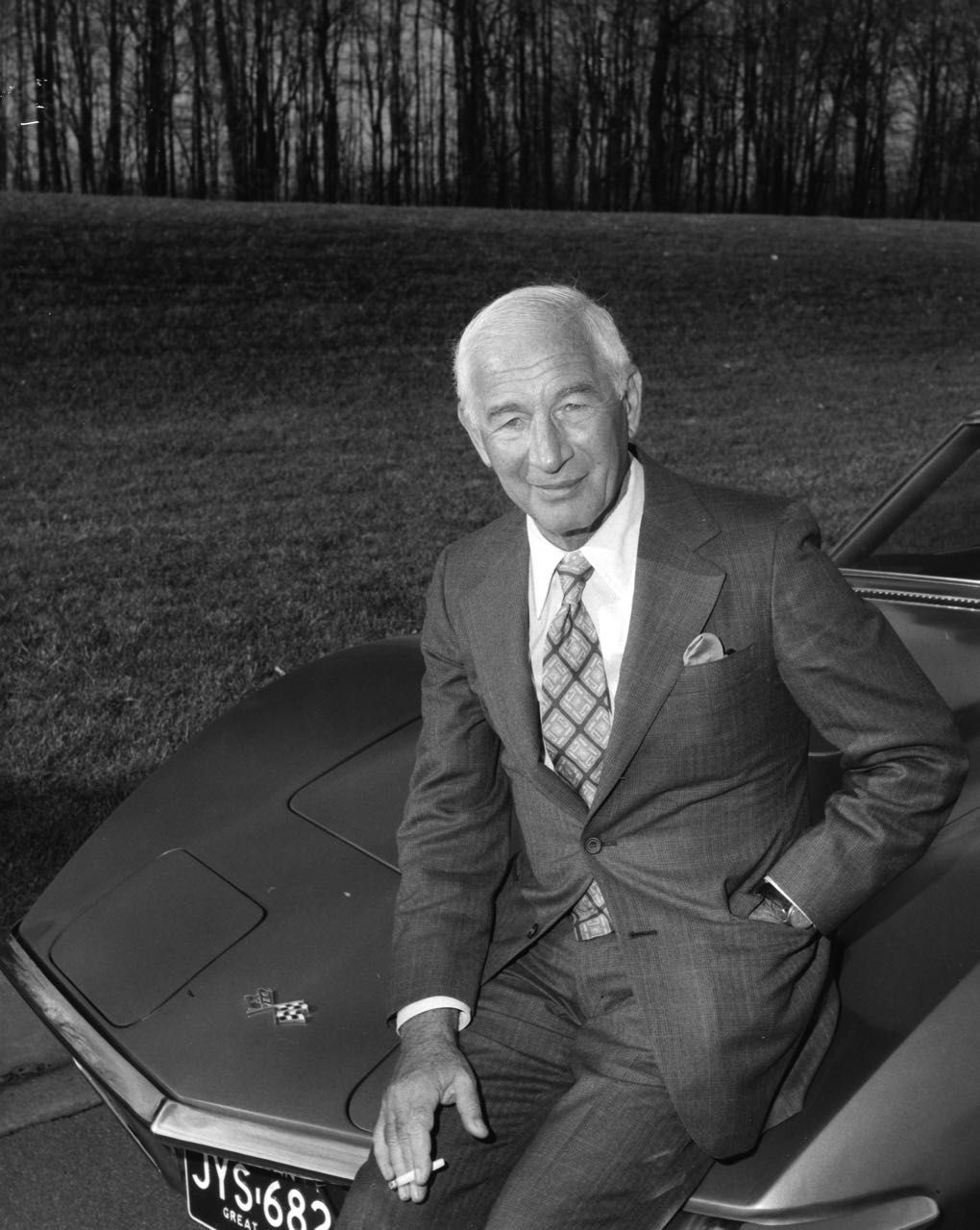 Zora Arkus-Duntov would not only serve as the original Chief Engineer for the Chevrolet Corvette but would also come to be known as the "Godfather of the Corvette" as well. Ever the visionary, Duntov would be the first to envision the Corvette as a true performance vehicle, even saving the Corvette from an almost certain early demise, due to his insistence that the sports car be offered with an optional V8 powerplant.
Duntov would pioneer early Corvette racing efforts as well, often in the face of hostility from top GM-brass. He would even serve as the first to experiment with the notion of switching to a mid-engine configuration, seeking desperately to make the Corvette competitive with European racers of the era. Without exception, Zora Arkus-Duntov was the true visionary behind what the Corvette has now become.