Upon stepping into the role of Corvette Chief Engineer in 1975, Dave McLellan was forced to shoulder an enormous load. The mid-1970s were a time in which forced compliance with federal emissions mandates had effectively left the Corvette deprived of any significant performance merit. Additionally, McLellan was left to fill the shoes of Corvette luminary and engineer extraordinaire Zora Arkus-Duntov, which was nothing short of a daunting task in itself.
However, McLellan proved more than capable in his new role, and would lead the Corvette through a transitionary period, which would ultimately restore the iconic American sports car's performance image. McLellan would also prove instrumental in the Corvette's return to competitive racing at its highest level.
Destined For Greatness

Dave McLellan was born on October 6, 1936, in Munising, Michigan. McLellan was raised in Detroit, Michigan, during an era in which the automotive industry boomed around him. By all accounts, this is a fact that did not go unnoticed by the budding engineer, who became engrossed in the automotive culture, and took a keen interest in all that was mechanical in nature.
Upon graduating from high school, McLellan enrolled at Wayne State University in Detroit, where he would go on to earn a degree in mechanical engineering. Then, on July 1, 1959, McLellan began work with General Motors, where he was assigned to the Milford Proving Grounds. His time at Milford would be spent within the GM Noise and Vibration Testing Laboratory, evaluating vehicle dynamics and acoustics. In the years to follow, McLellan would also serve as manager of the Black Lake Vehicle Dynamics Test Area.
McLellan was later recruited to join Chevrolet's engineering department, more specifically as a key player in design efforts toward the production of the 1970 ½ Camaro. However, his interests soon began to center around a future in management, and he subsequently returned to school, attending MIT, where he received a Masters of Science in Management.
Chief McLellan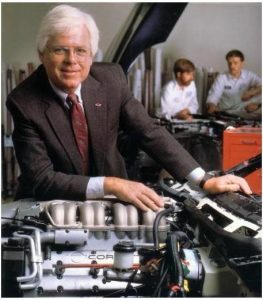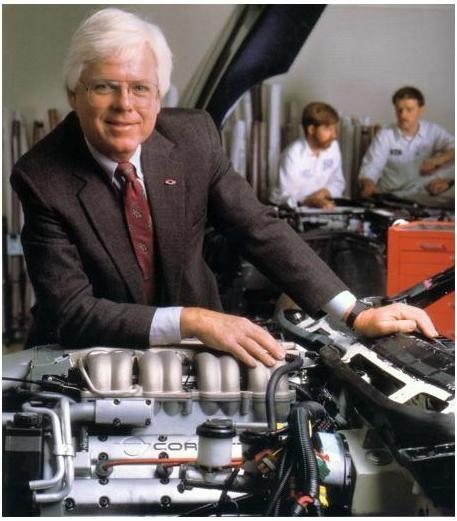 After graduating from MIT, McLellan returned to GM in 1974, where he was placed under the mentorship of Corvette Chief Engineer, Zora Arkus-Duntov. The following year, McLellan would succeed Duntov as Chief Engineer, upon his retirement.
When McLellan took the helm, the Corvette's output had greatly suffered at the hands of newly implemented smog control legislation. At the time, the Corvette's performance had fallen to its lowest point since the mid-1950s. Nonetheless, business was booming, and sales figures had reached unprecedented levels.
However, McLellan saw the writing on the wall, and knew that the aging C3, in its stifled state, would only continue captivating the minds and hearts of consumers for so long. As a result, McLellan and his team began work on preliminary designs for what would eventually become the Corvette's fourth iteration.
After years of planning, the C4 Corvette was released in 1984. The "All-New" Corvette received a tremendous amount of praise from critics, though some concerns were aired in regards to the C4's less than hospitable ride characteristics. This was an issue that was quickly addressed by McLellan and his team, as the car's suspension was lightened before the following year's production run.
McLellan also championed the Corvette's return to competitive racing, and proved instrumental in supporting such efforts. As a result, the C4 dominated the SCCA Escort Showroom Stock racing series from 1985-1987. In fact, SCCA later banned the C4 Corvette from participation in this series, on the grounds that the Corvette's utter dominance threatened to alienate much of the governing body's fanbase.
McLellan is also known for overseeing the design and development of the LT5 equipped C4 ZR-1. Known as the "King of the Hill", the ZR-1 was released in 1990, and produced an astounding 380 HP and 370 lb-ft of torque. In the spring of 1990, a largely stock ZR-1 set the World Endurance Run Record in Fort Stockton, Texas, drawing a significant amount of media attention from around the world.
Also worthy of mention, is the numerous technological advancements that were pioneered by McLellan and his team. During his tenure, the Corvette was first fitted with ABS brakes, traction control, airbags, and a passive keyless entry system.
A Legacy Remembered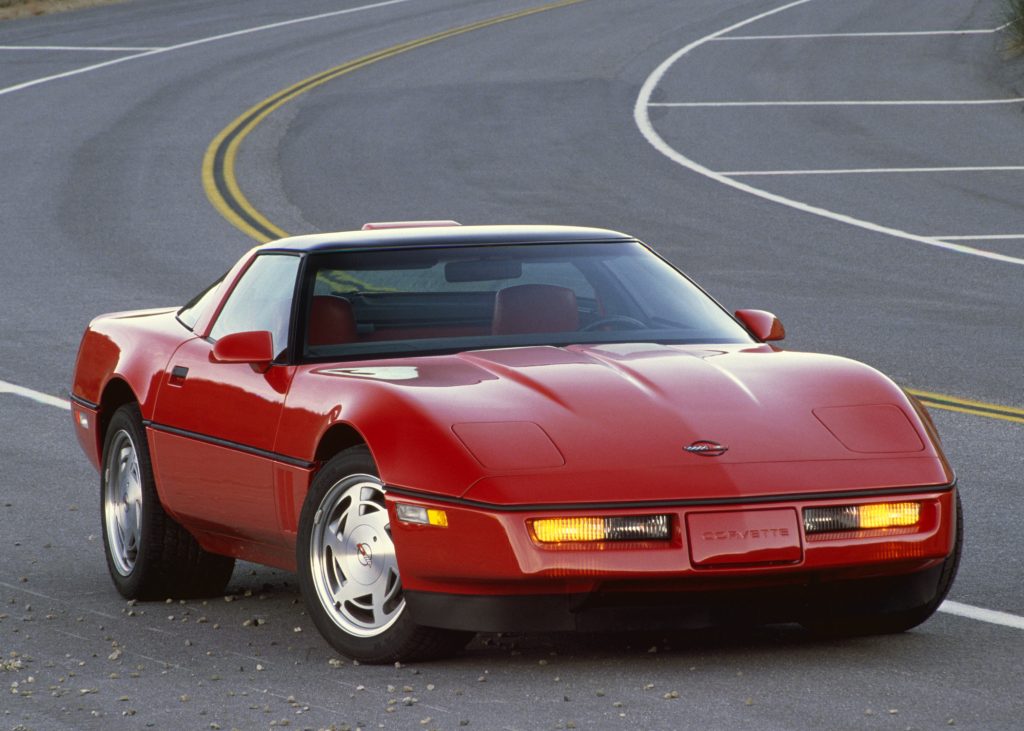 Dave McLellan ultimately resigned from his position as Corvette Chief Engineer, and retired from General Motors in 1992. In the years that followed, McLellan would become one of the most highly sought after automotive design consultants in the world, even serving in an advisory position with Porsche Engineering Services.
Today, McLellan is remembered as the driving force behind the Corvette's emergence from its performance deficit of the 1970s. By the end of his tenure, McLellan had transformed the Corvette from an anemic cruiser, into a technologically advanced performance car for the ages. If not for his efforts, it is questionable as to whether the Corvette would still be in production today.