While the names Zora Arkus-Duntov, Bill Mitchell, and Larry Shinoda are synonymous with all areas of Corvette design and development, that of the Corvette's creator, Harley Earl, is seldom mentioned in the same breath. Perhaps this is due to the fact that Earl retired from General Motors while the Corvette was still in its infancy, or maybe this stems from the fact that later visionaries likely played a greater role in the true American sports car's ultimate fate. Regardless, without Earl, there would be no Corvette.
A true master at his craft, Earl pioneered some GM's most prestigious models throughout the first half of the prior century. His innate ability to quench the thirst of awaiting consumers was legendary, as was his equally ambitious drive. However, no such project satisfied Earl's creative itch quite as aptly as that which pertained to his beloved sports car, the Corvette.
Born Into Design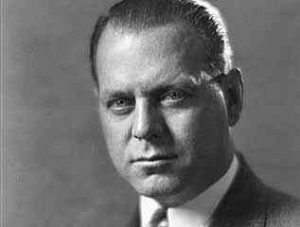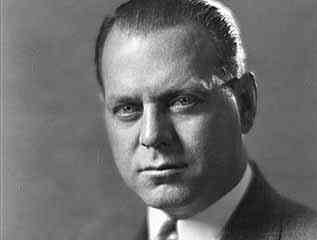 Harley Earl was born on November 22, 1893, in Hollywood, California. At the time, Earl's father had recently begun work as a coachbuilder, though he would soon transition into the production of custom automotive bodies, founding Earl Automobile Works in 1908.
During this early era of automotive design, many manufacturers put little thought into the concept of styling, which yielded vehicles that were mundane in appearance. If one desired for their vehicle to feature an original look, they would call on custom body builders, such as Harley Earl's father, Jacob Earl.
In time, the younger Earl took a keen interest in the day-to-day workings of his father's shop, and joined the family styling business. By all accounts, Earl quickly excelled in this role, becoming an integral part of Earl Automotive Works. Though he would go on to attend Stanford, Earl would soon pack his bags and return home to join his father.
Earl Automotive Works would eventually be purchased in 1926 by Don Lee, the sole distributor of Cadillac automobiles on the west coast. Following the acquisition, Harley Earl would be named the director of the company's custom body shop. It was during this period that Lawrence P. Fisher, General Manager of General Motors, Cadillac Division, took note of Earl's extensive design and drafting prowess. Fisher soon offered Earl a newly envisioned role as a design consultant for GM's Cadillac division.
A New Life In Detroit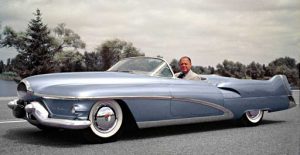 Upon being employed by GM, Earl's first task was to mastermind the design for Cadillac's latest line of passenger car, the LaSalle. Upon its release, the LaSalle would garner notoriety for its striking looks and aesthetically pleasing body lines. The success which surrounded the LaSalle achieved notoriety for Earl among his peers, and led to the inception of GM's Art and Color Section, which Earl was to direct.
Throughout the decades to follow, Earl would go on to set a number of milestones and develop numerous practices that are still followed within the automotive industry today. Earl was the first to standardized yearly design changes to every model in a systematic manner, as he felt that this would promote healthier sales figures. Earl is also credited with producing what was the industry's first concept car, with the introduction of the Buick Y-Job.
In 1940, Earl was promoted to Vice President of General Motors. In the years that followed, he would participate in design efforts toward the development of U.S. military aircraft during WWII. It is often theorized that this project ultimately inspired the finned design which would become synonymous with subsequent General Motors vehicles during the latter half of the 1940s, and early 1950s.
The Birth Of An American Icon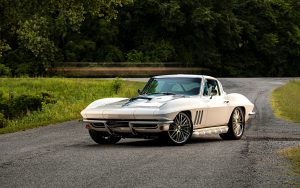 By the 1950s, Harley Earl had already irrevocably carved his name into virtually every facet of automotive history. However, he had yet to check a task off of his own personal to-do list, which was to build the sports car toward which he had always aspired. With the date looming for his mandatory retirement from General Motors at age 65, Earl knew that it was now or never.
In late 1951, Project Opel commenced. Earl, along with Bob McLean and Ed Cole, headed up design efforts that would ultimately lead to the production of concept car EX-122. This original concept featured a 46-piece fiberglass body, which reduced weight and made sculpting of body panels much easier than with the use of alternative materials. Initially, GM was at least somewhat skeptical of this design choice, though Earl, McLean, and Cole were ultimately given the go-ahead.
EX-122 was fitted with a GM 3.8 liter, straight-six "Blue Flame" engine, which was modified to produce a total of 150 HP. A significant number of the vehicle's other components were pulled from prior GM stock. Much of the reasoning behind this is thought to have been related to the rather restrictive budget under which Earl and his team were forced to operate.
Carrying the newly acquired Corvette name, EX-122 debuted on January 12, 1953, at GM's Motorama in New York City. After a warm reception by critics, Earl's dream was realized, and the Corvette was tapped for initial production in the months that followed.
A Legacy Remembered
For the remainder of his career, Harley Earl continued to refine various design elements of the Corvette, as well as that of numerous other GM models. Ultimately, Earl retired from General Motors in 1958, passing away a little over a decade later in 1969, as the result of a stroke. Earl was posthumously inducted into the Automotive Hall of Fame in 1986.
Today, Earl is remembered not only as one of the greatest automotive designers of all time, but the very individual who brought notoriety to automotive styling as a whole. If you ever find yourself basking in the beauty of an automobile, past or present, Harley Earl's influence is to thank.