…HOW ABOUT NOW!?!
Each year, with the arrival of the first warm days that are always a precursor to spring, we are once more compelled to cautiously step from the confines of our winter burrows to feel the warmth of the sun on our faces.  We are reminded that spring and (more importantly) summer are on their way, despite all earlier evidence to the contrary.
For those of us who connect warm weather and summertime fun with the open road, it is also that time of year when many of us are most strongly compelled to throw caution to the wind and pull our cars and motorcycles out of storage, often before its actually warm enough to fully enjoy them.  For a great many more, the warming weather excites a type of "spring fever" that compels us to throw logic to the wind and purchase one of these fun – but arguably impractical vehicles – so that we can participate in the summertime tradition of cruising the countryside with the top down and the sun in our faces.
While there are innumerable sports cars of all shapes and sizes, both used and new, that are ripe for the picking, there are few vehicles that match the exhilaration of owning – and driving – a Chevy Corvette!
Buy a Corvette – New or Used?
New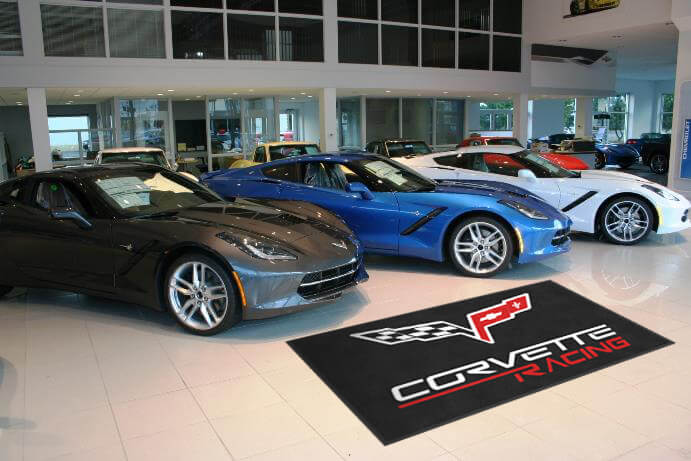 Affordability is often brought into question when the topic of buying a Corvette arises.  The impracticality of buying a two-seater sports car combined with the perception of the hefty price-tag that accompanies it might discourage some from considering such an investment.
However, the reality of the situation is that buying a Corvette has never been more affordable than it is today.
Yes, it is true that buying a brand-new Corvette is more expensive then purchasing a more traditional family sedan or SUV.  At the same time, Chevrolet has a larger inventory of Corvettes available than ever before, which is translating into some serious discounts at the dealership.
Interestingly, because of a short production run in 2018, Chevrolet is now selling new 2017, 2018 and 2019 model year Corvettes at the same time.  As the 2019 models are beginning to find their way into dealership showrooms, Chevrolet is beginning to have an alarming surplus of NEW 2017 and 2018 models.
Available Incentives on New Corvettes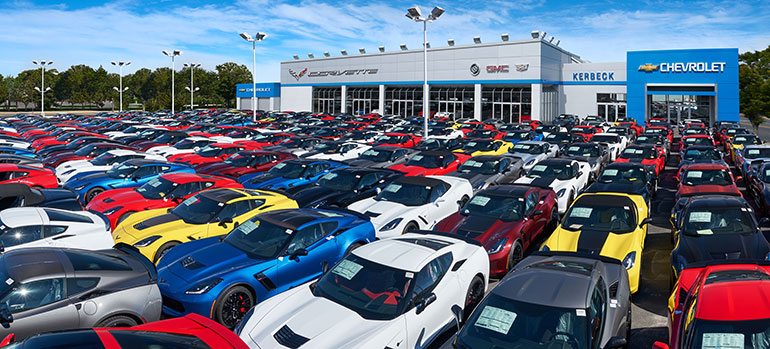 A quick search on Autotrader.com reveals that there are 2,550 NEW 2017 Corvette Stingrays (at the time of this posting) for sale across the country.  Look a bit more closely and you'll discover that a good number of these cars – both coupes and convertibles – are priced well below MSRP pricing.  Additionally, Chevrolet is offering a buyer incentive of $2,017 that can be combined with a 4.9% APR for up to 60 months.
Looking at the 2018 model year by comparison, there are 2,598 NEW 2018 Corvette Stingrays available (again, at the time of this posting.)  While not as deeply discounted off MSRP as the 2017 models, there is still a respectable savings on the price-tag of these cars.
Both the 2017 and 2018 Corvettes are now eligible for an unadvertised incentive known as Flex Cash.  This incentive, which was just recently introduced, provides an additional $8,000 rebate on 2017 Corvettes (a rebate that can be stacked with the aforementioned $2,017 incentive for a combined savings of more than $10,000.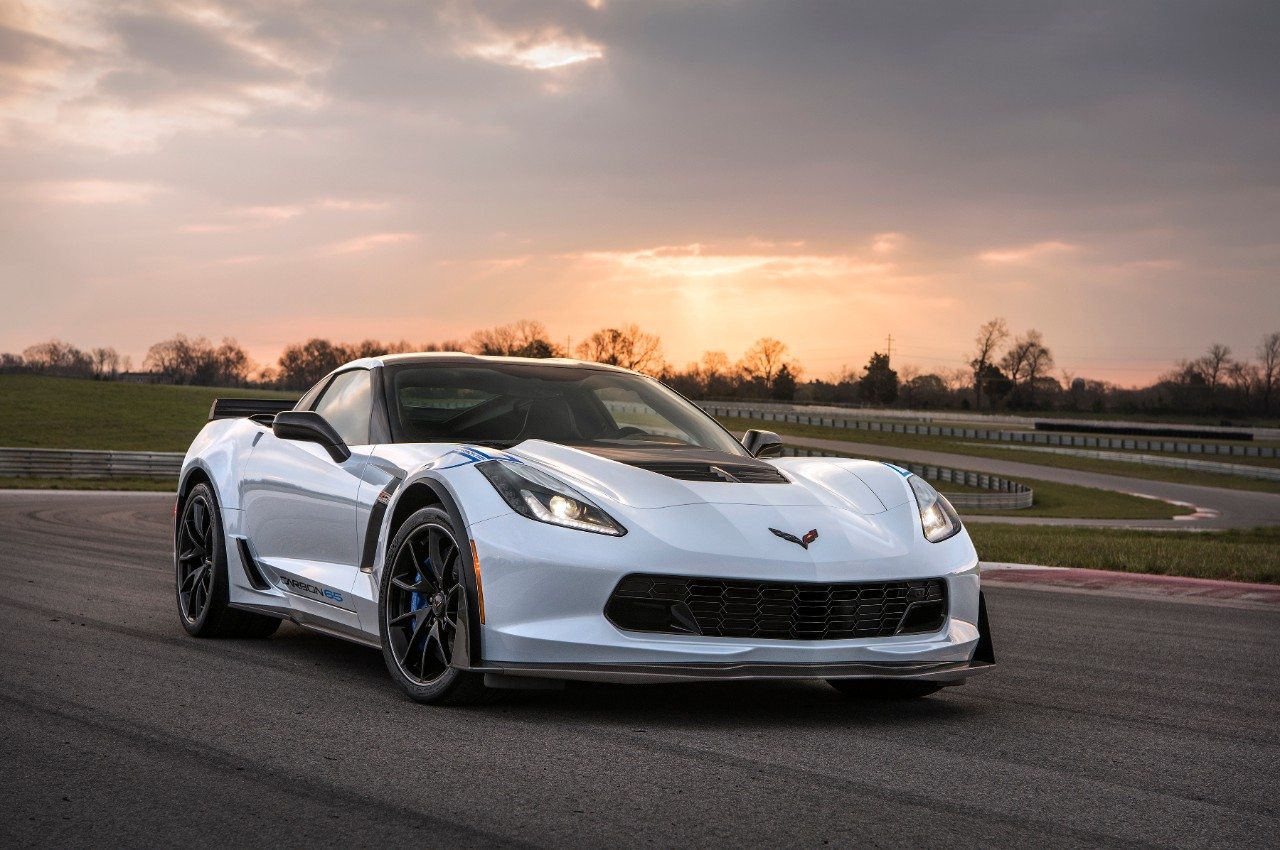 For the 2018 models, Chevrolet is offering a $6,000 Flex Cash rebate on selected 2018 Corvette Stingrays.  Unfortunately, this is the only incentive currently available to consumers for the 2018 model year units.
To add to the complexity of this unique incentive/rebate program, Chevrolet is not extending this discount to every 2017 or 2018 Corvette available across the country, so it will require prospective buyers to do a little research before purchasing their first (or next) Corvette.   However, with websites like Autotrader.com showing the discounted pricing off of MSRP, the search is definitely manageable and there are definitely plenty of great deals still available.
As for the 2019 model year?  Chevrolet has yet to announce any type of discount or rebate program.  Given the imminent arrival of a next-generation, mid-engine Corvette in 2020, there are many who speculate that Chevrolet will experience its steepest decline in 2019 Corvette sales throughout the 2018 fiscal year.  Time alone will tell, but if they do, you can expect to see similar significant savings on the 2019 model year as well.
Used
C7 Corvette Stingray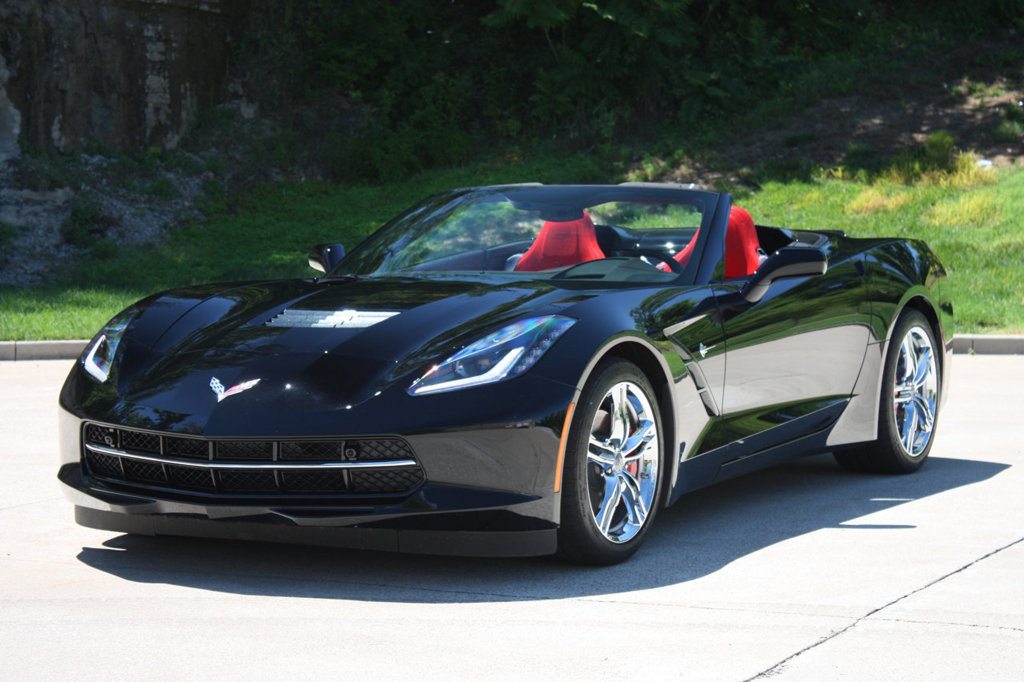 If the pricing on a new Corvette seems more competitive than ever, take a look at some of the truly unbelievable prices on many of the used Corvettes (all generations) available right now – both at dealerships and from private sellers.  These cars, including many used seventh-generation Stingrays, are simply not selling at the speed, price or volume that used Corvettes have traditionally sold for in the past.
For the first time since its introduction in 2014, there are a number of used seventh-generation Stingrays available across the country for less than $40,000.00. with several examples now showing up for sale in the low $30,000 range.
These cars, most of which still have less than 40k miles on them (many with less than 20k), have dropped significantly in price, making a low-mileage used Corvette Stingray a surprisingly affordable vehicle for the discerning consumer.
C5 and C6 Corvettes
For anyone looking for truly affordable fun behind the wheel of America's Sports Car, you need look no further than the fifth- and sixth-generation Corvettes.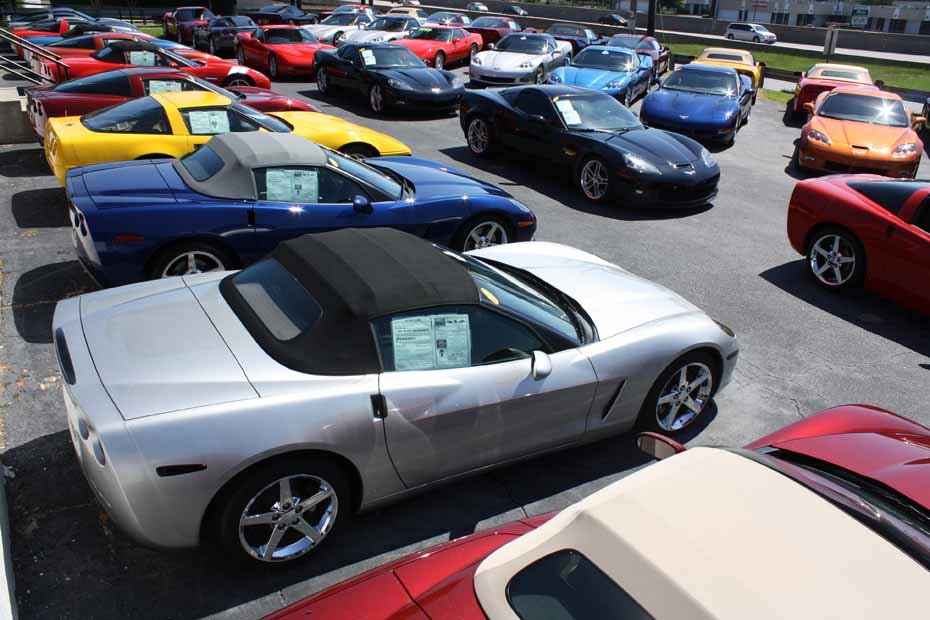 Jumping back to 1997 when Chevrolet first introduced the fifth-generation Corvette with an MSRP of $37,495, we are now seeing many of these same C5's are now re-emerging into the marketplace as some of the most affordable Corvettes available right now, with many examples now priced at or below $10,000.00.
Yes, many of these older Corvettes have high mileage on them, but given the higher level of manufacturing quality built into these cars and their engines, there should be little concern from the judicious buyer so long as they've properly reviewed the mechanical condition of any higher mileage Corvette they might consider purchasing.
Moving the meter ahead just a couple of years, you can find literally thousands of both fifth- and sixth-generation Corvettes for sale between ten and twenty-thousand dollars.  Although these cars vary greatly in mileage and available options, both the C5 and C6 Corvettes saw the return of higher-horsepower, higher-output engine, making them a great option for anyone seeking to purchase a track-capable Corvette that doesn't break the bank.
So Which Is Right For You?
Obviously, only you can answer that question.
However, given that there is a surplus in new Stingrays and a largely saturated sellers market for used Corvettes, this is definitely prime time to consider the purchase of a "new-to-you" example of America's Favorite Sports Car.  Remember to do your homework – not everyone maintains the same level of care for their vehicles that you might as a prospective Corvette owner – and its possible (when buying used) to fall into the snare of a damaged or defective vehicle if you don't properly evaluate the car you are thinking of purchasing.
Additionally, if you are buying new, make sure to educate yourself on all the incentives available before you go to the dealership.  As Chevrolet is constantly adding incentive programs to their cars to entice prospective buyers into their showrooms, it is important to do your homework before stepping foot inside the dealership, and most especially before slipping into the drivers seat of a new Corvette, where your emotional response might cost you thousands at the negotiating table.
Fact is, people aren't buying Corvettes as much as they did just a few years ago.  While the reasons are varied and open to speculation, the fact that these cars aren't selling is your opportunity to buy a Corvette at an exceptionally-discounted price-point that you may not see again for a long time to come.