FOR SALE: A 2004 Corvette Z06 Commemorative Edition With Only 11 Miles!
While it's been a minute since I've shared a Corvette for sale with you, I have to tell you that this 2004 Corvette Z06 Commemorative Edition may be one of the best buys you'll ever find if you are looking for a like-new fifth-generation Corvette Z06.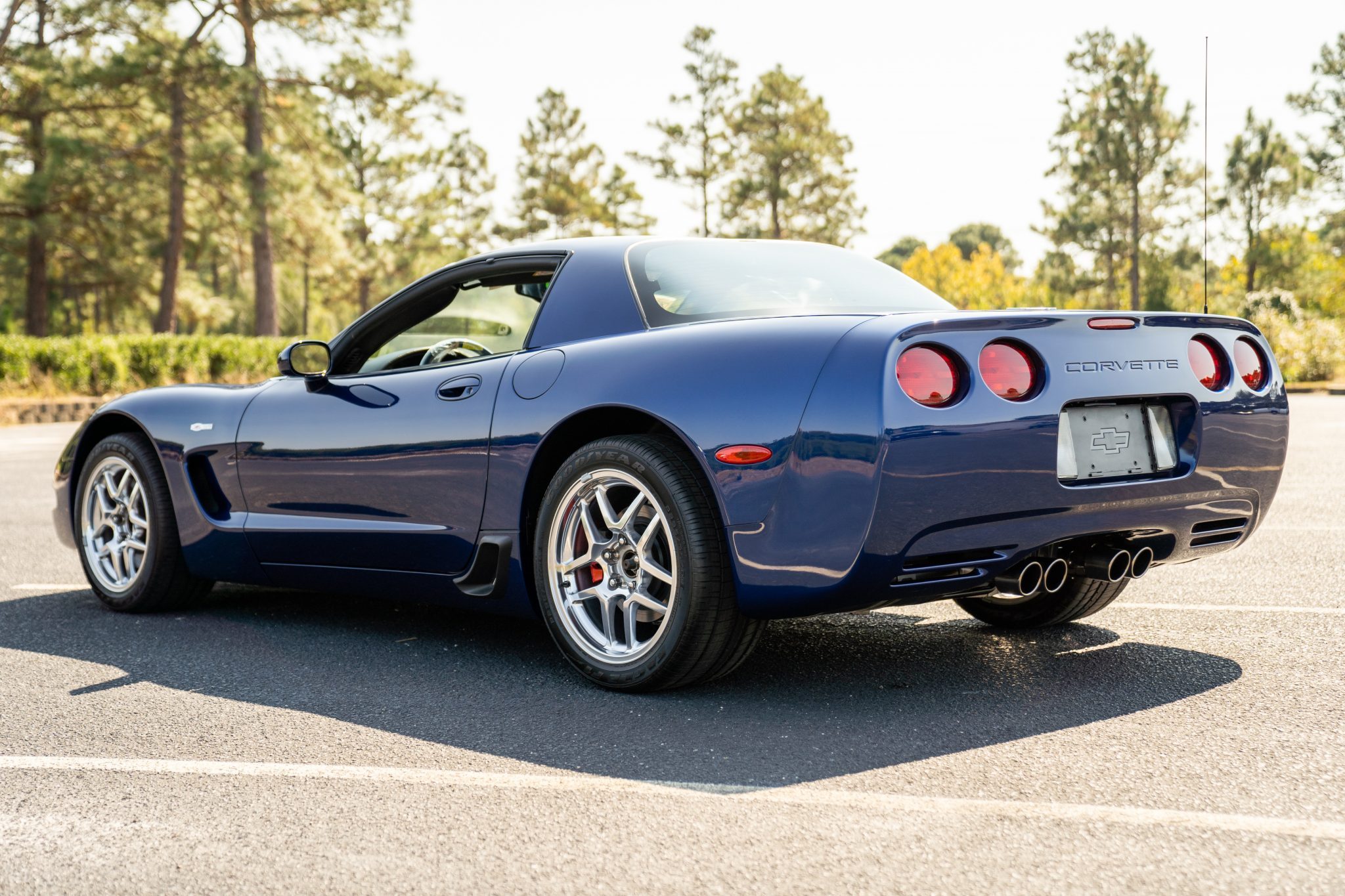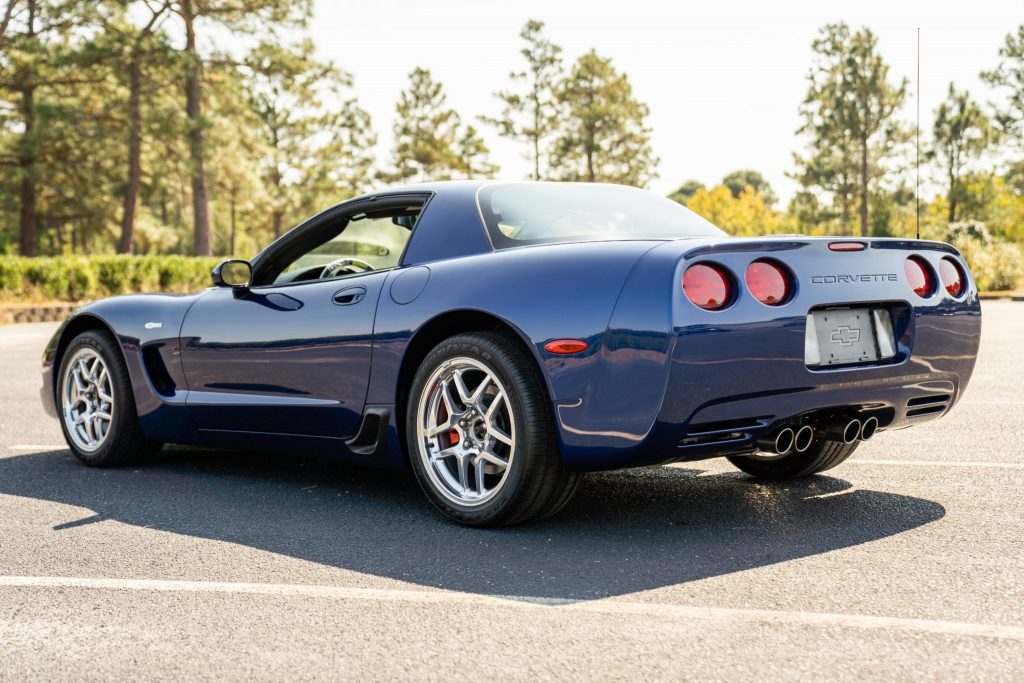 I discovered this 2004 Corvette Z06 for sale on the auction website bringatrailer.com.  This car, which has a current sell price of $45,500 with a bit over 2 days left to-go on the auction clock, is definitely worth looking at.  Why you ask?  Because this car has a total of 11-miles on the odometer!  Not 11,000 or even 1,100 – just 11 miles!   What makes it even more desirable is that it is A.) the last year of the C5-generation Corvettes, and B.) It is one of just 2,025 Commemorative Edition models ever produced to celebrate Corvette Racing's back-to-back class victories at the 24 Hours of Le Mans.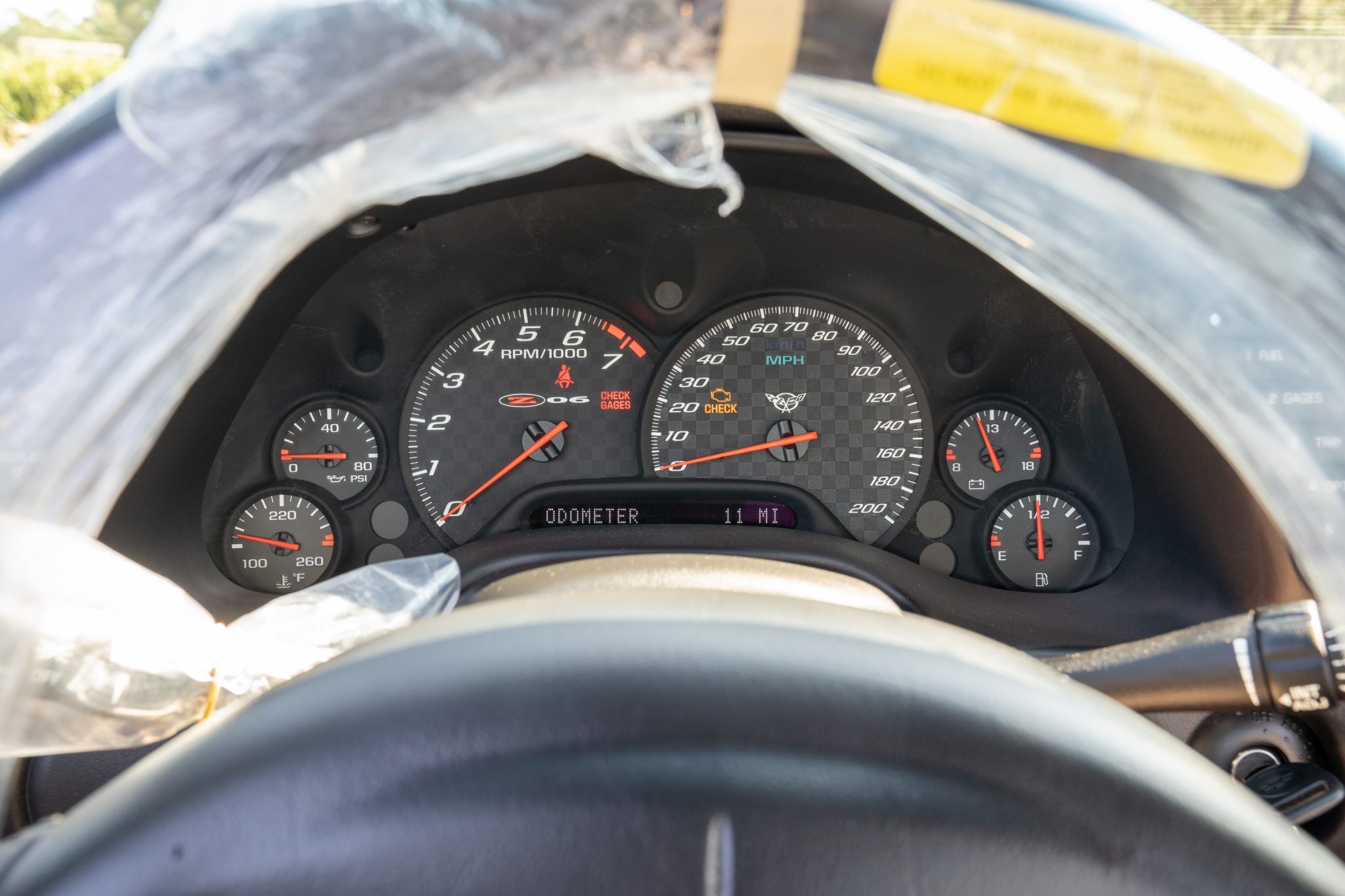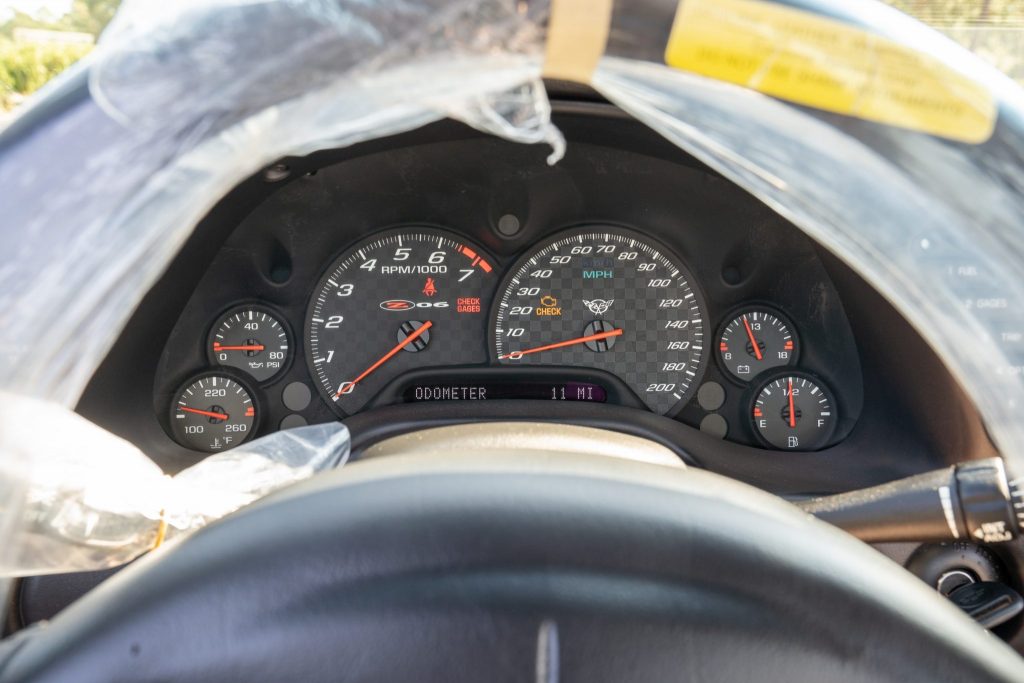 This Corvette was first delivered to Kerbeck Cadillac, Pontiac, Chevrolet of Atlantic City, New Jersey when new and was later acquired by the current selling dealer in 2012.
Like all 2004 Commemorative Edition Z06 Corvettes, this example is finished in Le Mans Blue with silver and red stripes to honor class victories of the Corvette C5-R in the 2001 and 2002 runnings of the 24 Hours of Le Mans.  These cars were equipped from the factory with weight-saving components which included a carbon fiber hood, a titanium exhaust system, thinner glass, and lightweight, polished wheels. The stock center caps are also included in the sale though they have never been installed on the car (as this car appears as though it were never prepped for sale!)  The car comes equipped with 17-inch front and 18-inch rear wheels wrapped in 265/40 and 295/35 Goodyear Eagle F1 tires.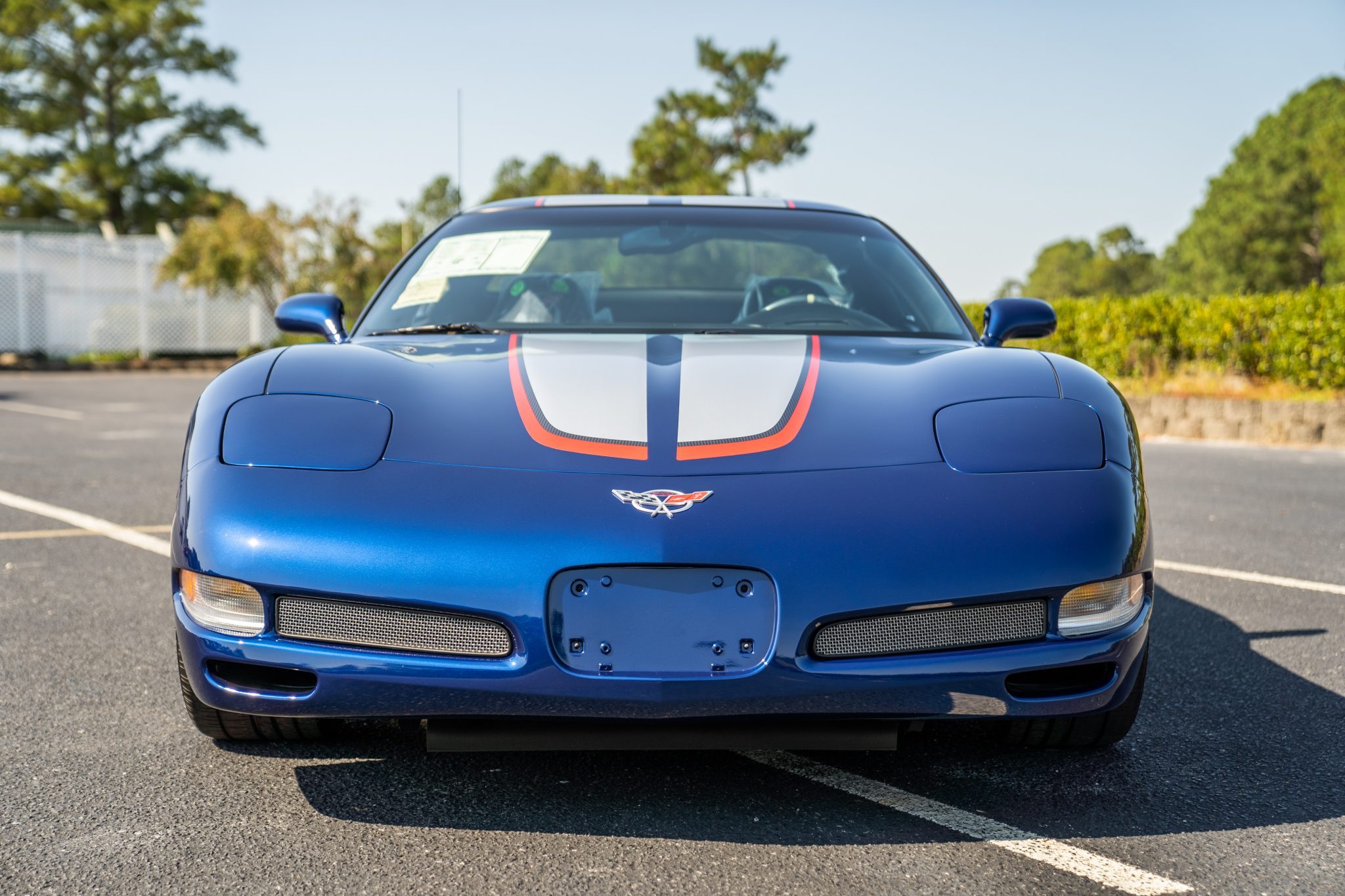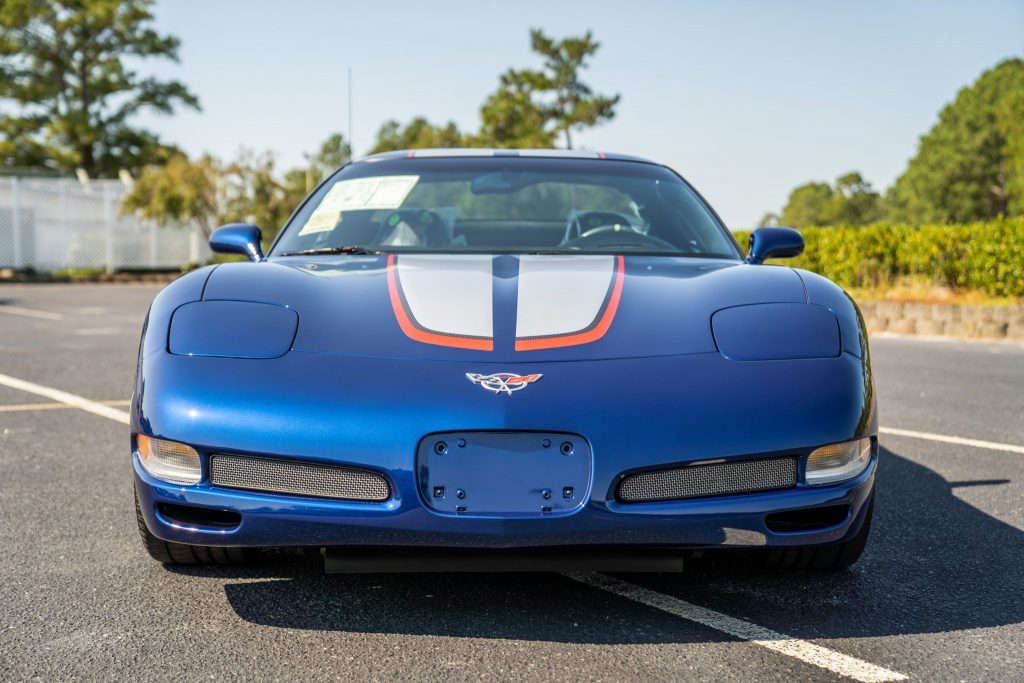 Moving to the interior, the car is trimmed in black leather with matching black plastics and carpet.  It is loaded with amenities including power-adjustable seats with position memory for the driver, cruise control, dual-zone automatic climate control, and Bose audio with a factory CD player.  The dashboard comes equipped with a 200-mph speedometer and a tachometer with gauges for coolant temperature, oil pressure, voltage, and fuel level.  As previously stated, the car has just 11-miles on the odometer.   Both the steering wheel and the driver and passenger seats are still wrapped in their original shipping plastic.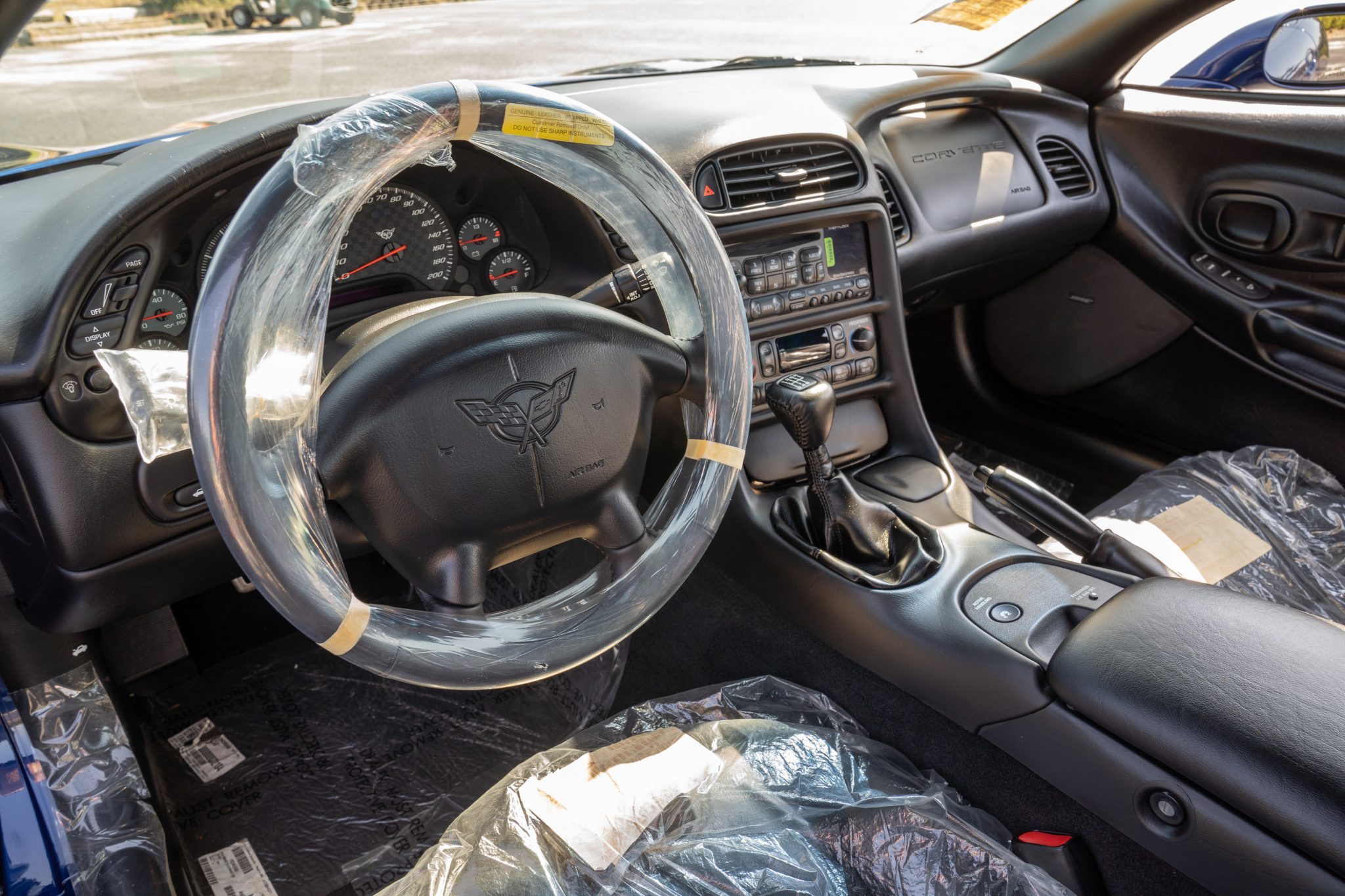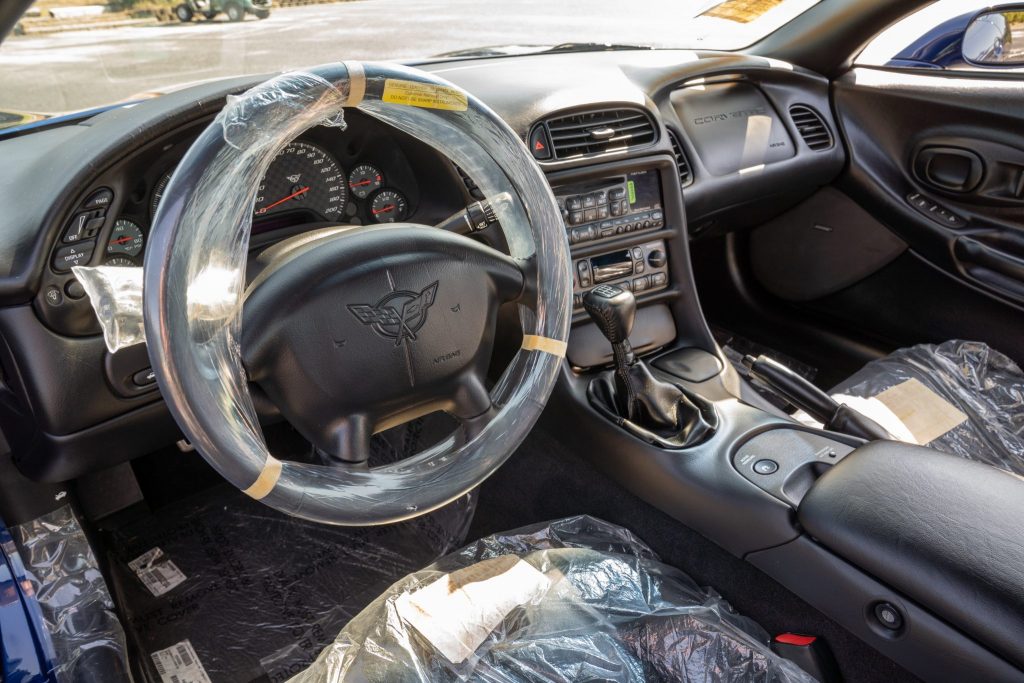 Beneath the carbon-fiber hood resides an LS6 5.7-liter V8 engine which includes upgraded valves, stiffer valve springs, and a more aggressive camshaft (a feature unique to the 2004 model year Z06.)  The engine is rated at 405 horsepower with 400 lb-ft of torque.  The selling dealer has stated that the car has been on a battery tender, that the engine has been started monthly and run for approximately 15-20 minutes, that the air-conditioning was turned on, and that the brakes were pumped at start-up.  Additionally, the dealer states that the car has been stored on FlatStopper flat-spot prevention devices, and that brake fluid flushes are carried out every two years.  The car has been run on Ethanol-free premium fuel with injector cleaner and fuel stabilizer added periodically.  The car has also received annual oil changes and biennial coolant flushes.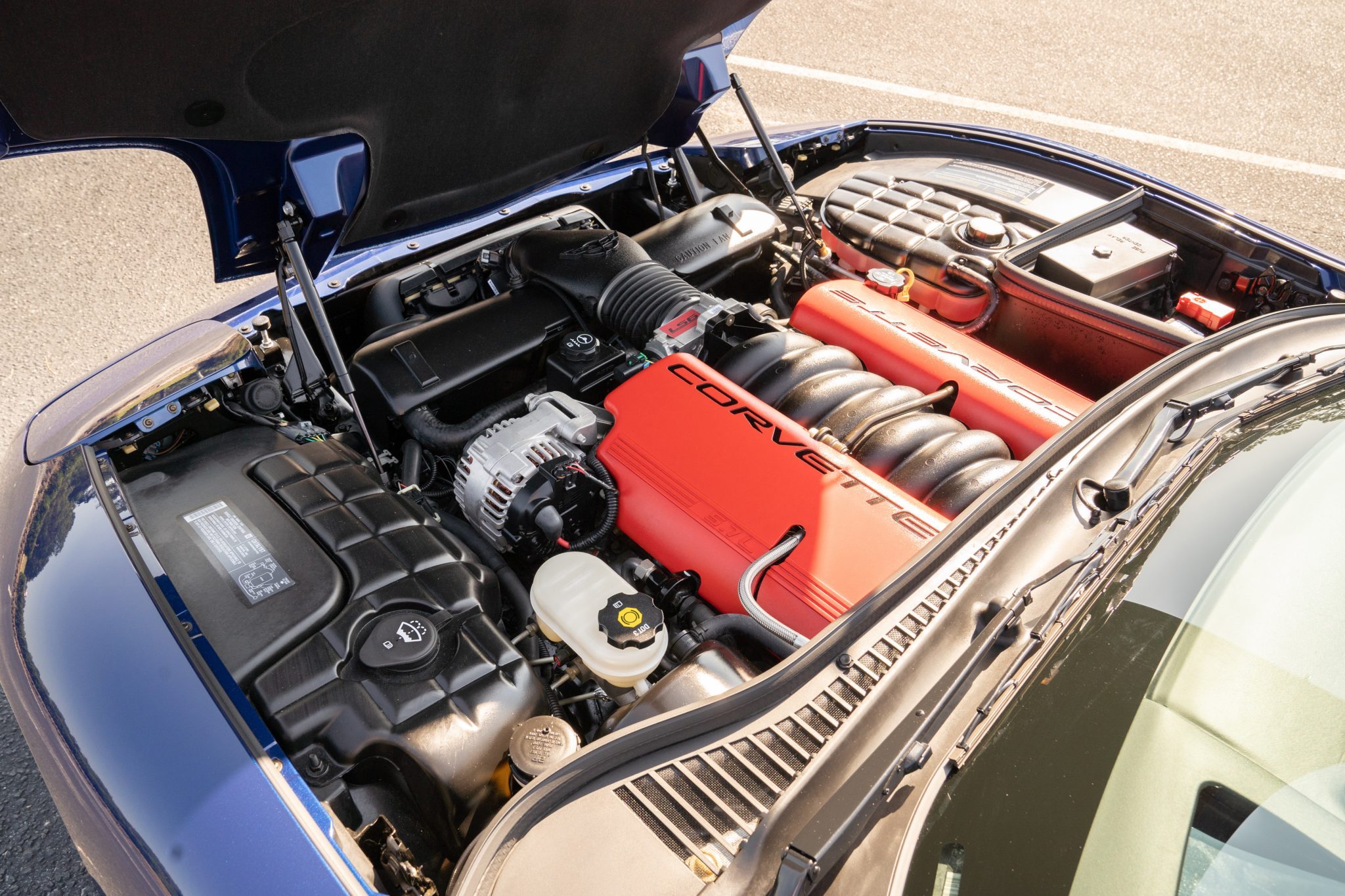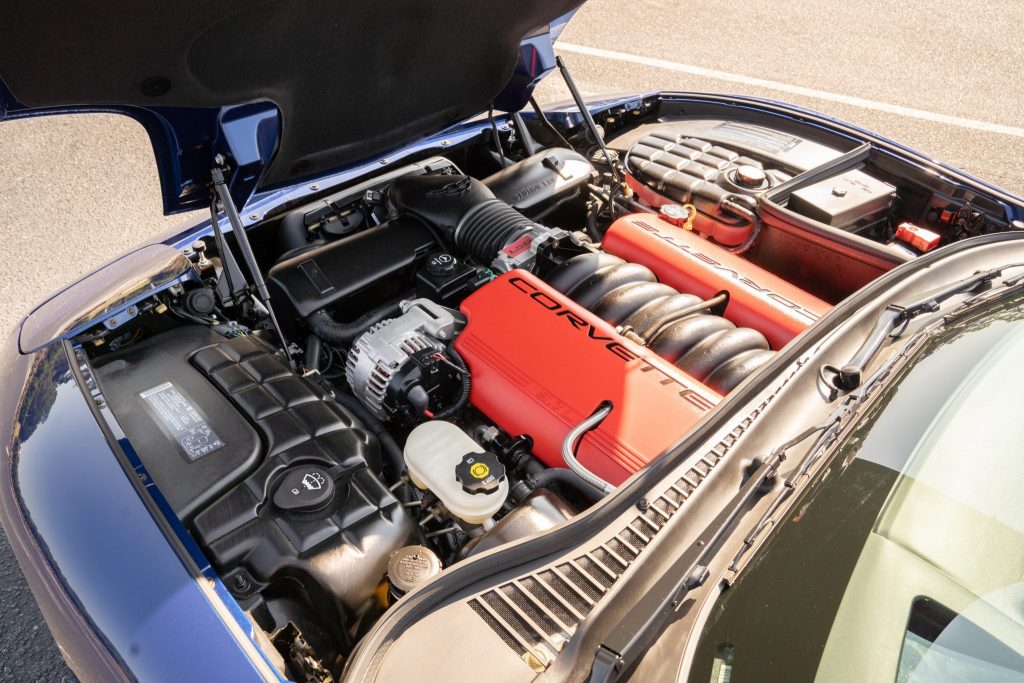 This 2004 Corvette Z06 Commemorative Edition is offered with its original build sheet, window sticker, original delivery plastic on the interior surfaces, manufacturer's literature, and a clean North Carolina title.  An October 202 Carfax report shows that the car has not been involved in any accidents or other damage.  It also shows that this car has been registered in Ohio, Florida, and North Carolina, with the most recent entry being reported in May, 2019.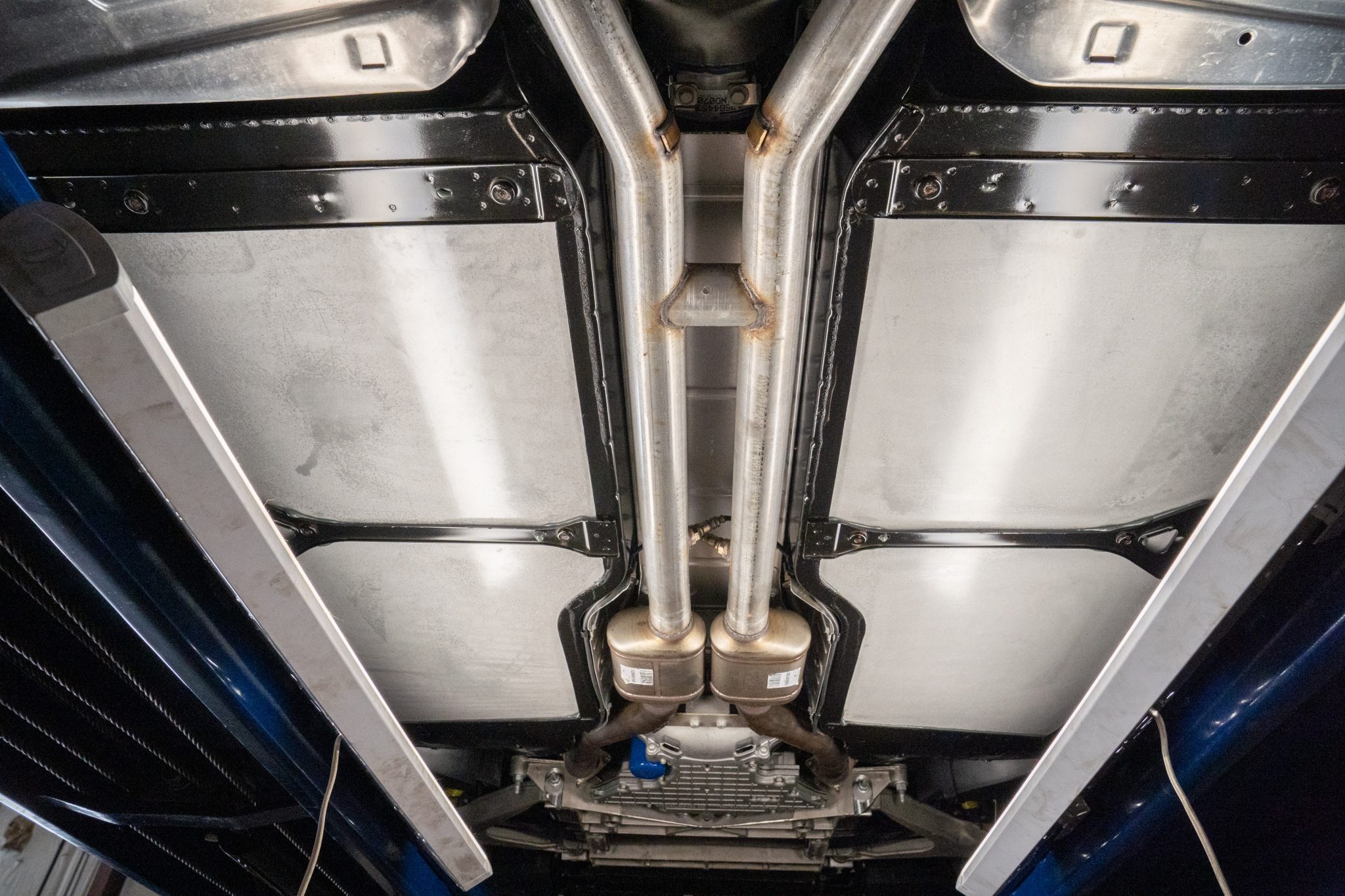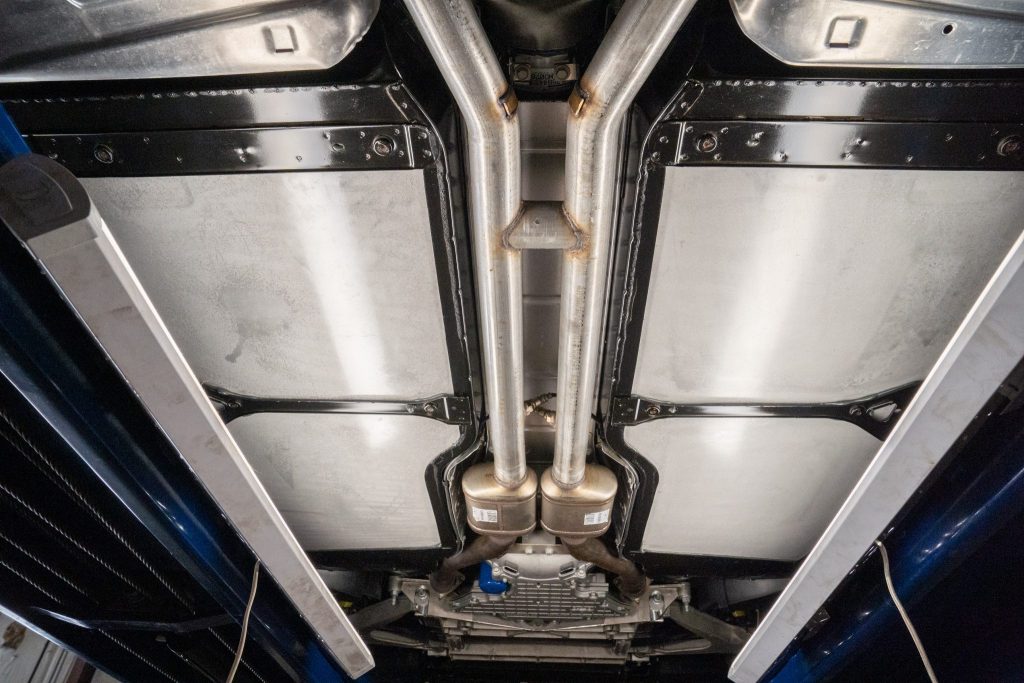 Should you choose to bid on this car, we wish you the best of luck.  Corvsport.com has no professional affiliations with either bringatrailer.com or the seller of this automobile and has not been compensated in any way for sharing this listing.