1969 Corvette L88 Convertible With Only 6,456 Original Miles!
As we're sure you know by now, we frequently share Corvettes that we've discovered for sale online.  Most of these cars are either extremely rare or extremely affordable.  Today's car is definitely the former.  While we concede that the price point on this car will probably be out of reach for many of our readers, we felt it was still worth sharing with everyone given the rarity – and condition – of this 1969 Corvette L88 Convertible.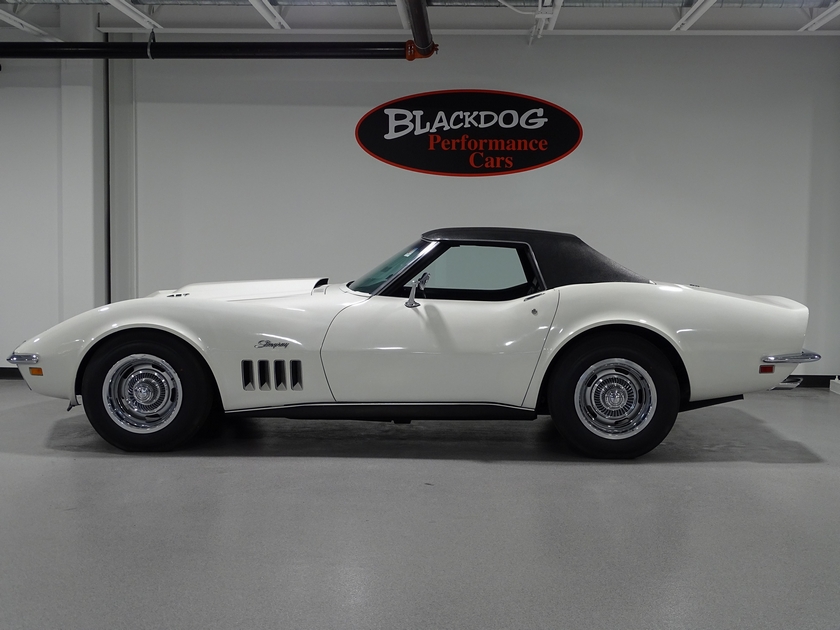 This L88 is an all-original, numbers-matching 1969 Corvette with just 6,456 miles on the odometer.  Yes, you read that correctly.  This car has just 6,456 miles on the clock, making it one of the lowest-mileage 1969 L88's in the world!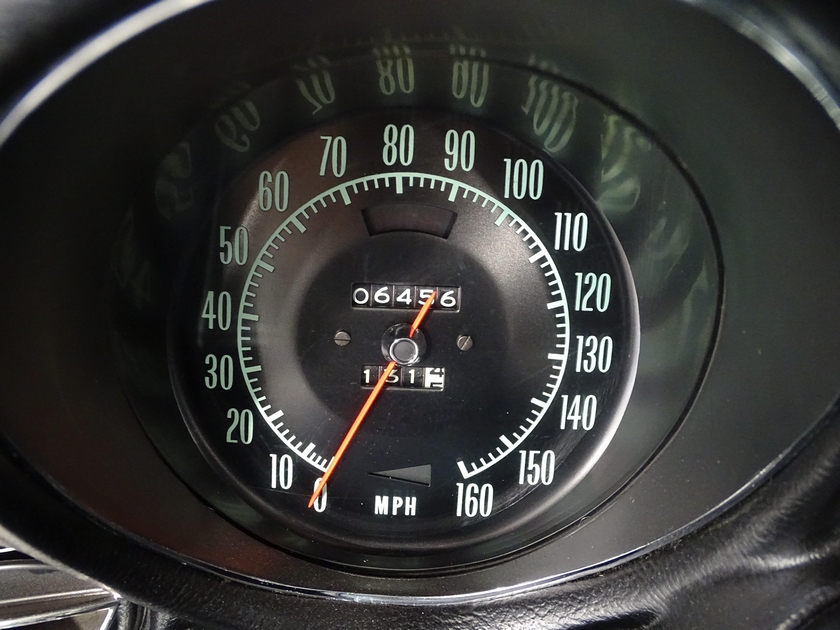 The car, which is for sale by Blackdog Performance Cars in Linconshire, Illinois, is a Blomington Gold Hall of Fame Corvette with a 427 cubic-inch, Big-Block V8 engine.  This L88 is one of the lowest-mile, all original (engine, transmission, interior, paint, etc.) 1969 L88 Corvettes in the world.  The car's original Can-Am White exterior paint is in awesome survivor condition. The vinyl soft top is also white in color, while the auxiliary hardtop is finished in black vinyl.  Both tops are in excellent condition.  Similarly, the black vinyl interior is also in amazing condition.  There are no visible cracks, rips, tears or other blemishes anywhere on the interior.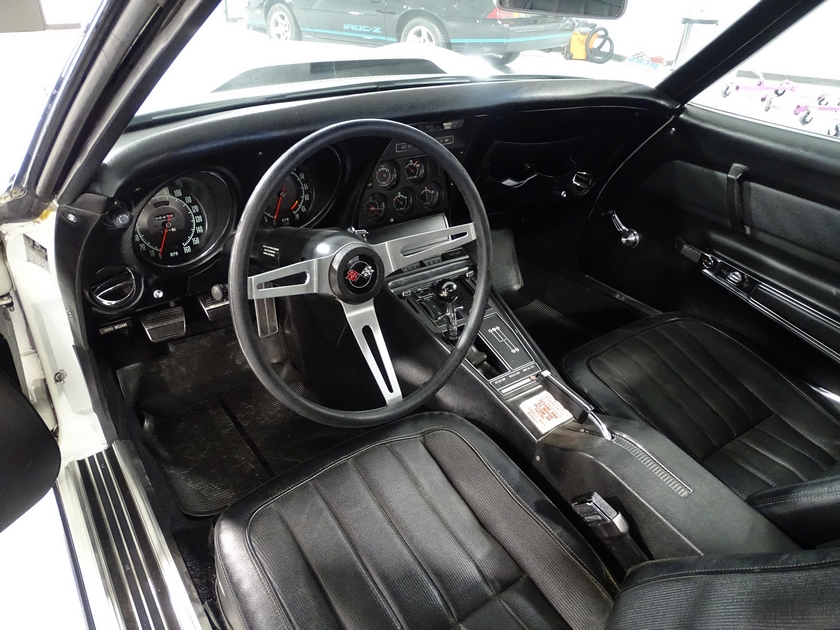 This 1969 L88 Corvette's iconic 427 V8 engine is mated to an M22 "Rock Crusher" 4-speed manual transmission.  The close ratio, heavy duty transmission transfers power to a Posi-Trac rear end which houses 3.70:1 gears.  In addition, the car features special heavy-duty brakes along with special front-and-rear suspension.  It should be noted that absent from this car is a radio and air condition – but that is only because these options were factory deleted when purchasing the L88 package.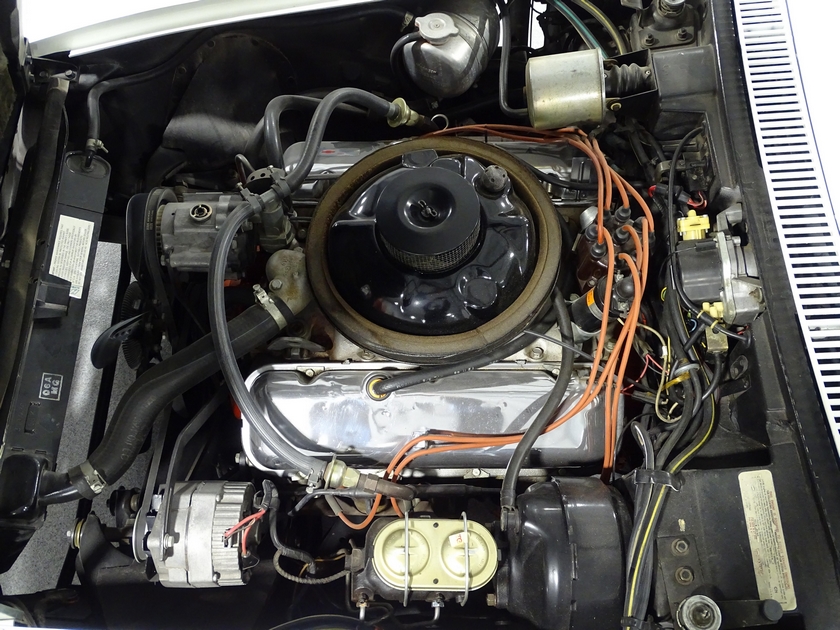 In addition to the car itself, this Corvette comes with the orignial build sheet, tank sticker, window sticker, owner's manual, warranty book, original owner's mileage statement and the original bill of sale.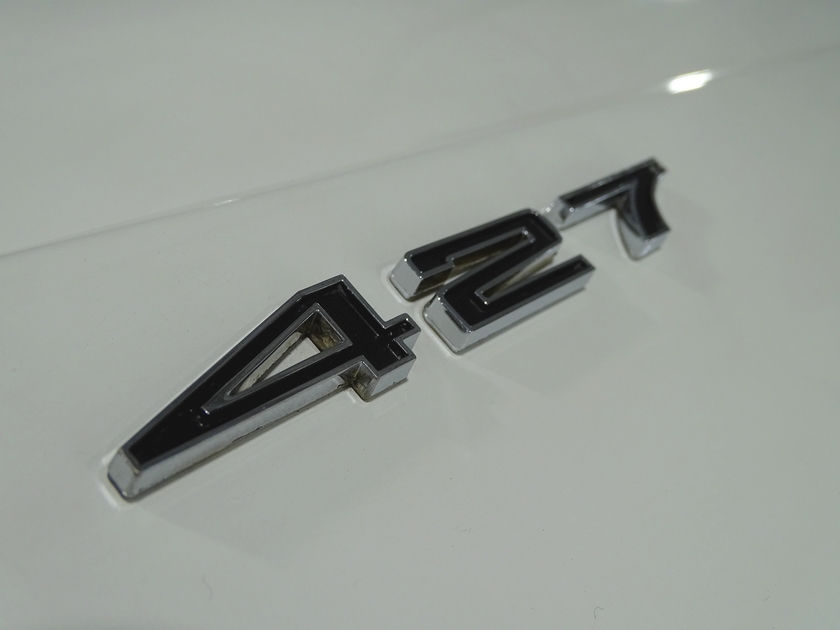 The L88 was first offered in the 1967 Corvette. It is a highly modified version of the Chevrolet 427 Big Block V8 engine that included a racing-spec cam, high-flow aluminum heads and many other competition-grade parts. The car's 430 horsepower rating was generally believed to be extremely conservative, with the actual power of these cars was thought to the be in the mid-to-upper 500's range, potentially featuring an unofficial rating of 580 horsepower! It has been said that Chevrolet actually discouraged the common buyer from ordering the L88 because they wanted to focus on selling them to race teams and see them at the racetrack. Afterall, the stock L88 Corvette could run the quarter mile in the mid-to-high 11 second range directly off the assembly line.  However, due to the higher sticker price and the "official" low horsepower rating, very few were ordered and sold – just 20 in 1967, 80 in 1968, and 116 in 1969, for a grand total of 216 units were produced throughout the car's three-year production run.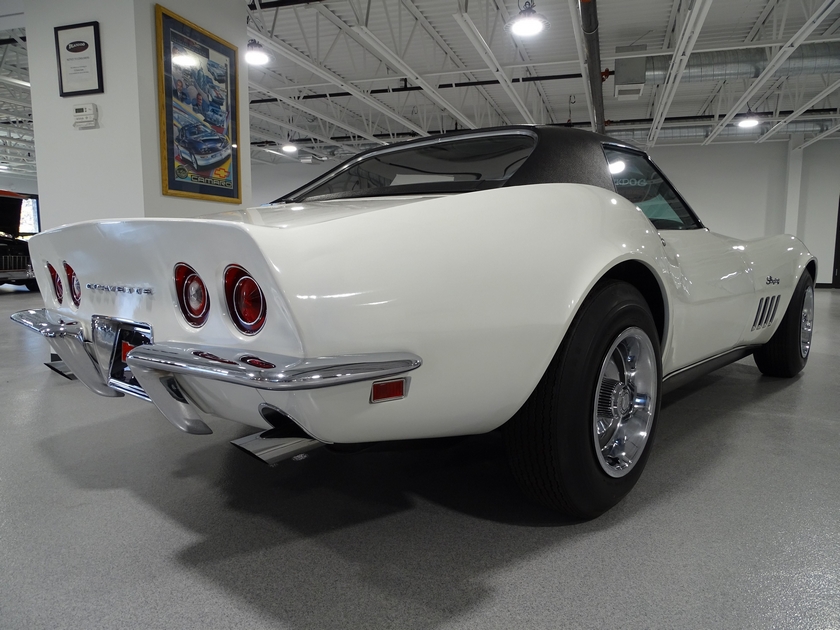 Beyond the overall rareness of the L88 platform, what makes this car's pedigree all the more impressive is the list of awards it has received.  These include: the Bloomington Gold Hall of Fame, Bloomington Gold Special Collection, Bloomington Gold Certified and a Chip's Choice nod of appreciation.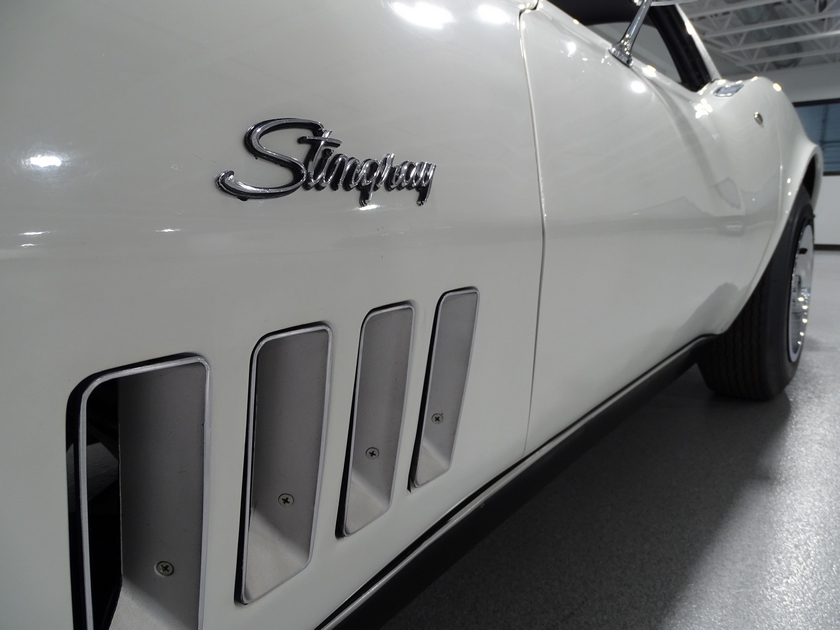 Of course, such rarity comes at a cost, and this car is definitely one of the most expensive Corvettes we've ever listed to date.  Currently, Blackdog Performance Cars has this Corvette listed for $1,205,000 on their website, and $1,220,000 (or best offer) on Ebay.  While we realize the sticker-shock is palpable, we also know that serious Corvette enthusiasts and collectors will recognize this car for what it is – a truly unique 1969 L88 Corvette the likes of which doesn't show up for sale very often.