This 1991 Chevrolet Corvette Callaway Super Speedster LM is the second of only two Series II Super Speedsters based on the ZR1 model. The collaboration between Corvette performance guru Reeves Callaway and designer Paul Deutschman resulted in the impressive Super Speedster LM, which fully utilizes the ZR1's Lotus-engineered, all-aluminum DOHC engine and 6-speed manual transmission.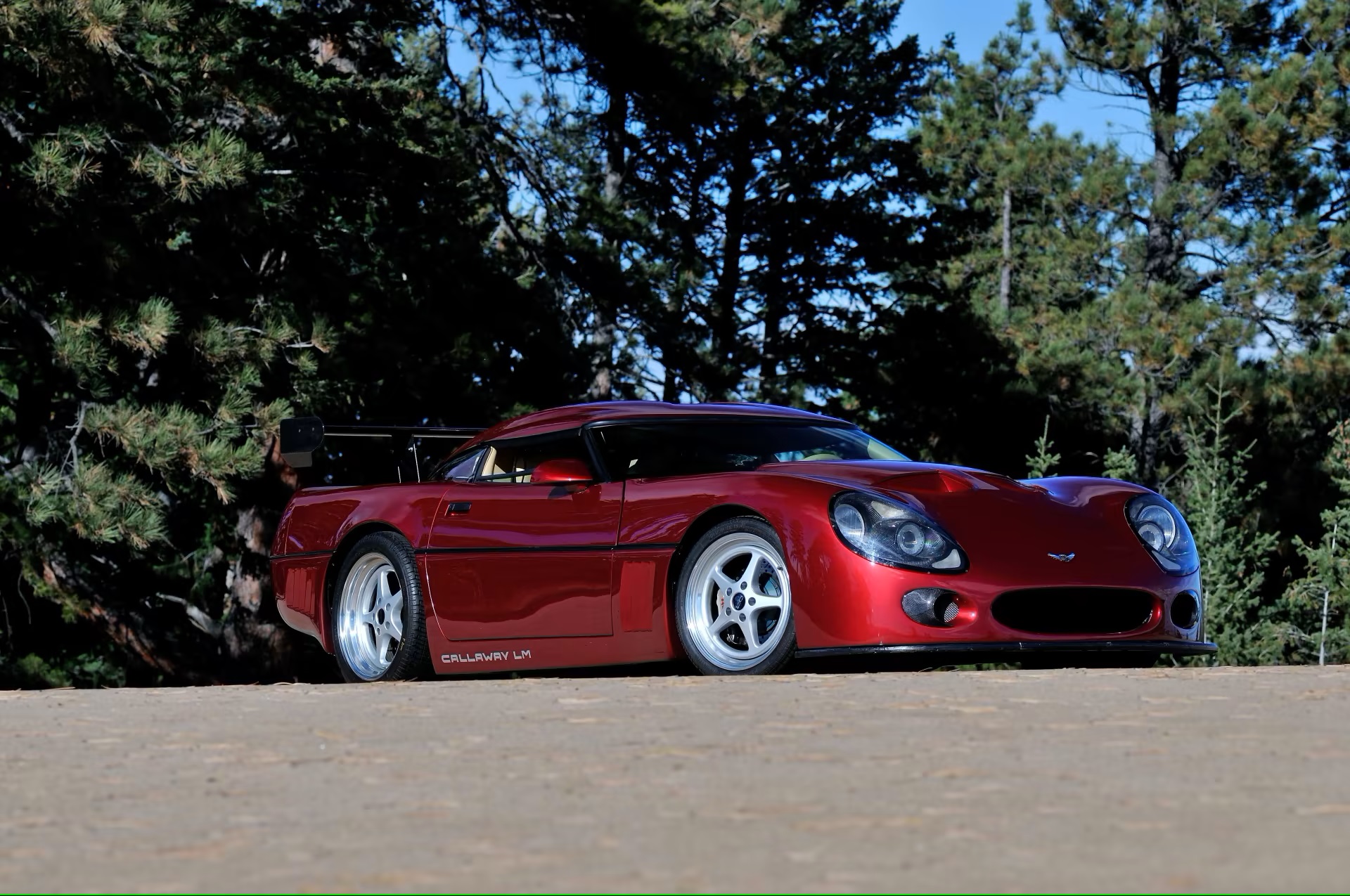 This car boasts one of only three twin-turbocharged and intercooled LT5 engines built by Callaway, generating a powerful 766 HP, making it the most potent among the twelve Speedsters produced by the company. The Callaway is not just an engine swap; it also incorporates engineering modifications to the suspension and driveline, perfectly complementing its massive power output.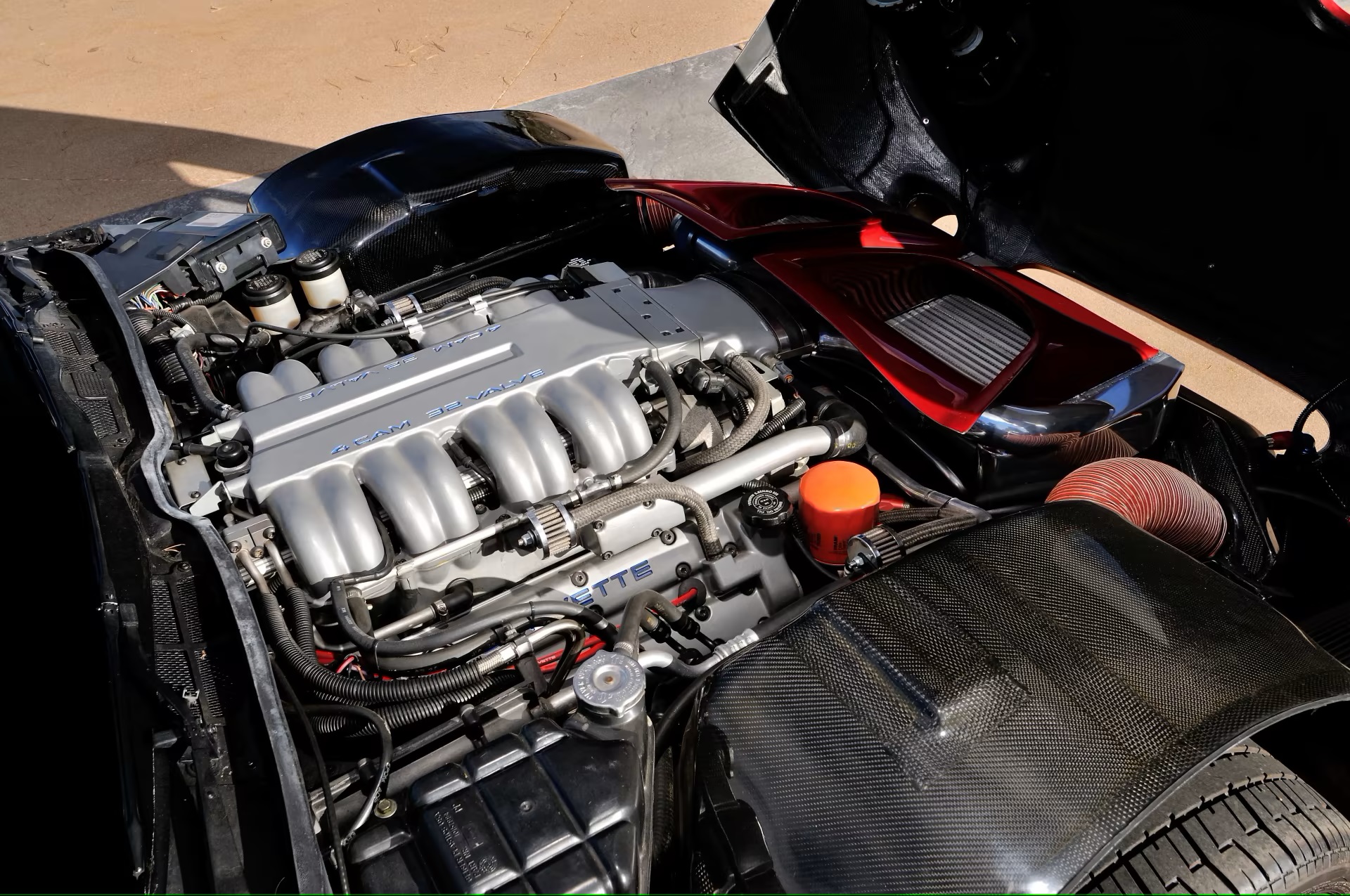 The Super Speedster LM features the Le Mans body, designed by Paul Deutschman, which artfully combines elements from the Callaway Speedster and the aerodynamically efficient Le Mans GT2 pole-winning Callaway LM racer. Inside the LM, the interior showcases luxurious appointments, skillfully crafted by Johann Merkhofer, with lavish leather and suede finishes, and specially embroidered seats.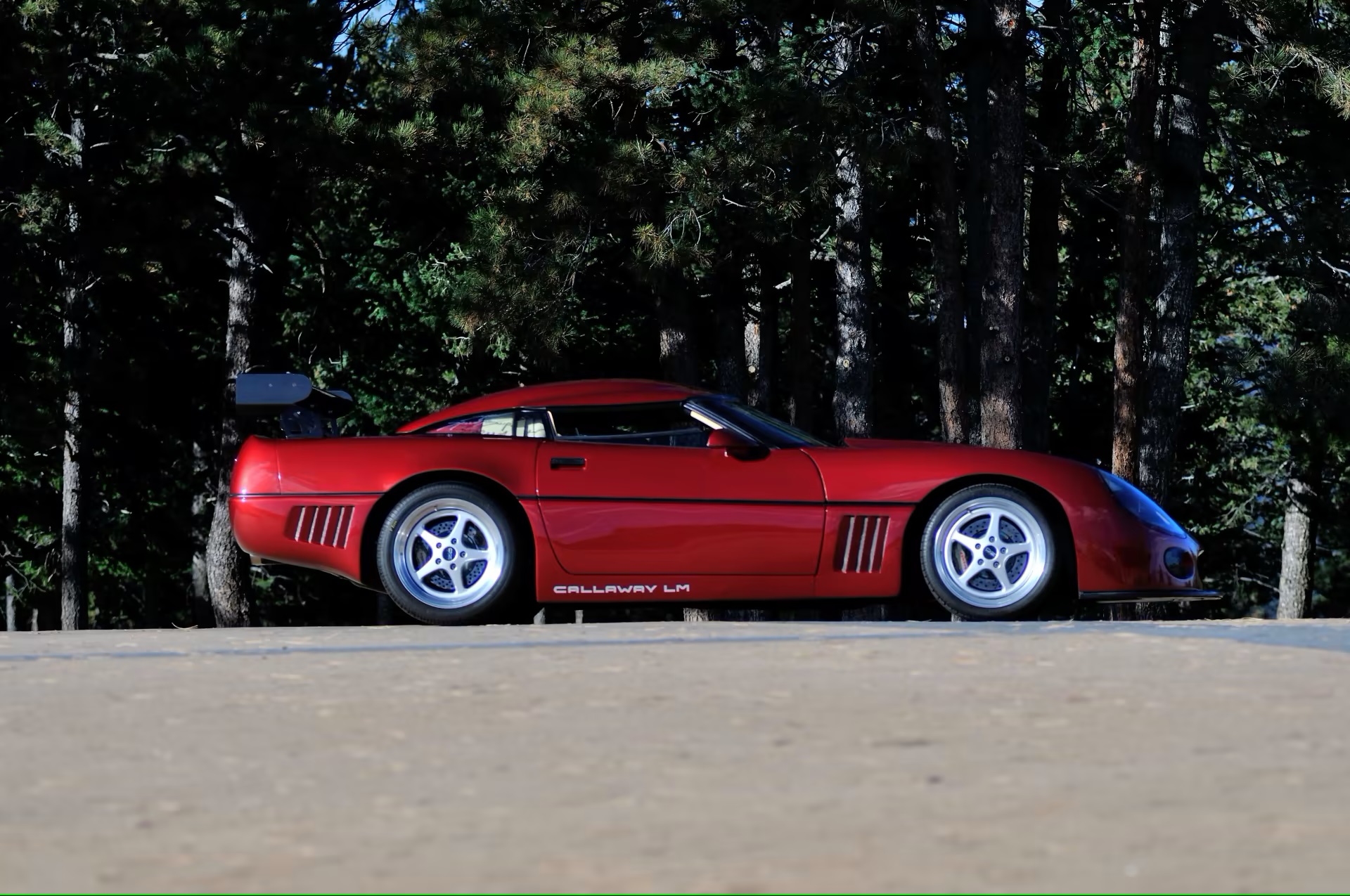 It comes fully equipped with comfort and convenience features, including air conditioning and a Delco Bose stereo with CD. The car's uniqueness among Callaway Speedsters lies in its removable double-bubble hard top, mirroring the gorgeous Candy Wine Red paint and reminiscent of the closed-cockpit C7R racers.
Source: Mecum Auctions