After its four-year tenure in the Corvette catalog as Regular Production Option B2K, Callaway Twin Turbo conversions ceased after the 1991 model year. On September 26, 1991, Callaway completed the 500th Twin Turbo conversion and subsequently constructed an additional 12 vehicles featuring distinct badging and options. These cars, known as the Callaway 500 Series or Speedsters, boasted a special open body design by Paul Deutschman.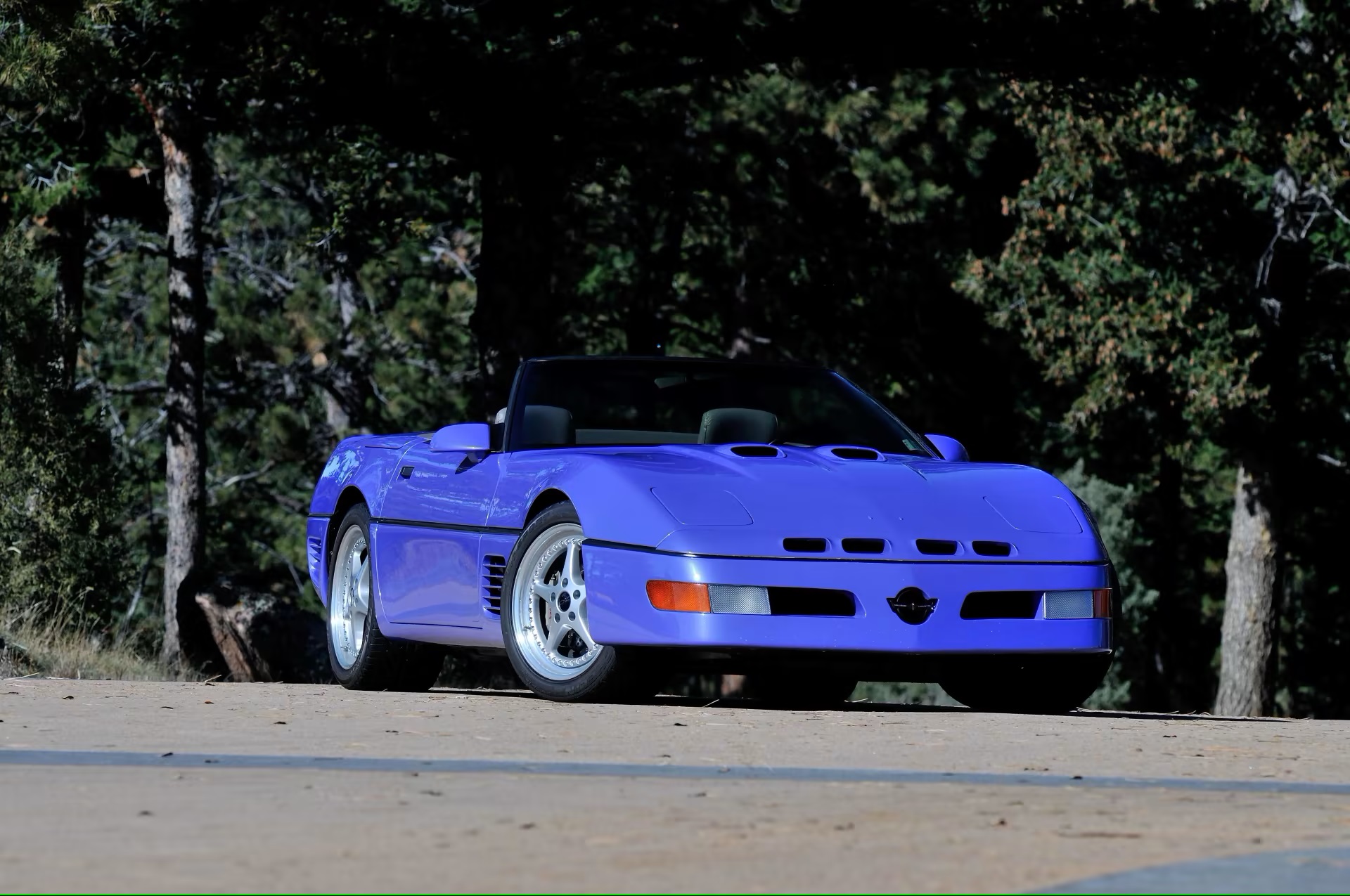 Even as the ZR1 model produced an output of 375 HP and 370 lb-ft of torque, the Callaway remained the most powerful Corvette on the market, delivering a robust 400 HP and 580 lb-ft of torque. However, the Speedsters represented a significant advancement, equipped with a remarkable 450 HP and 613 lb-ft of torque.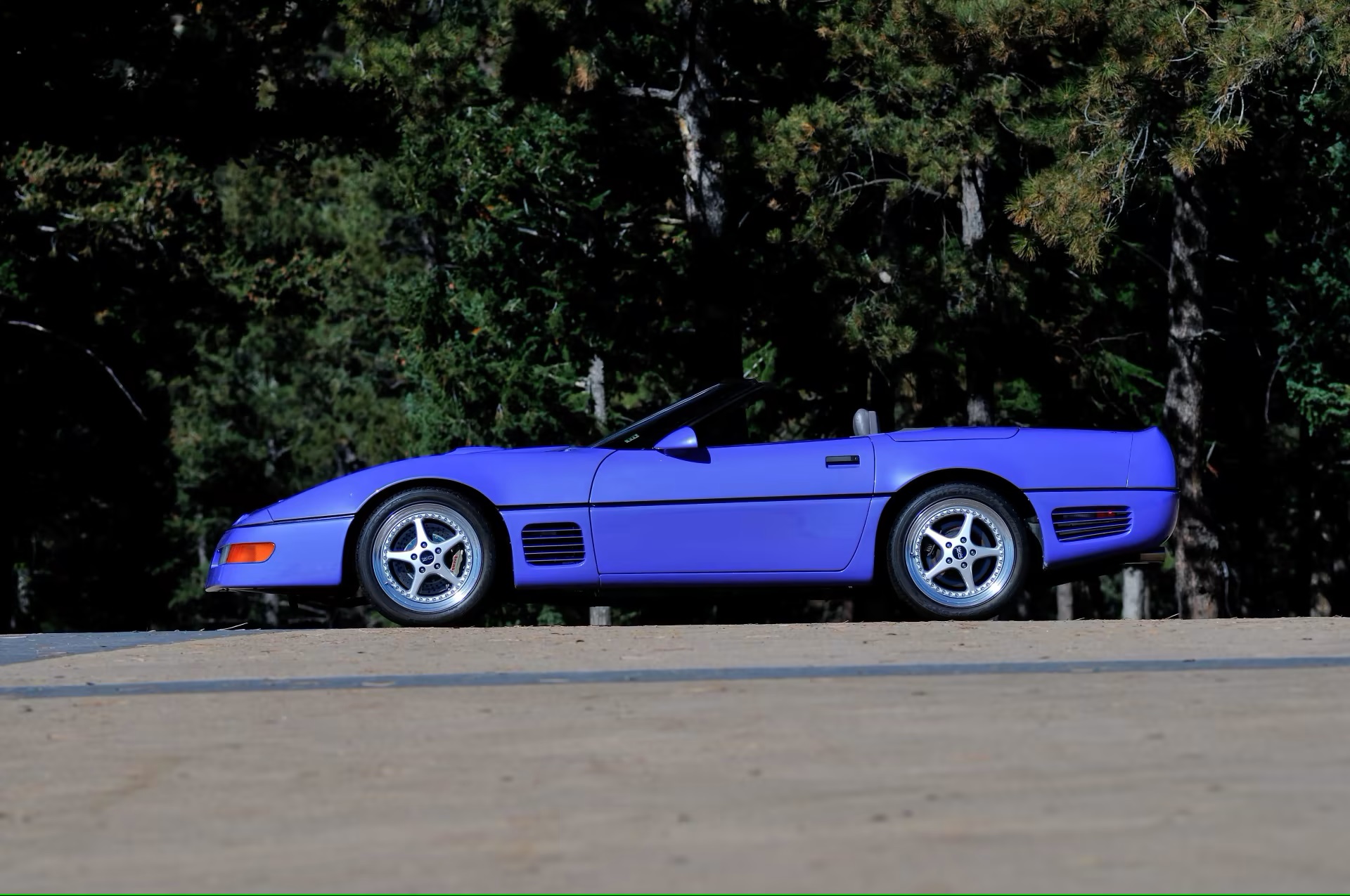 This particular 1991 Callaway Series 500 Twin Turbo, identified as number 501, earned the moniker "Mini Sledge" due to its resemblance to the renowned Callaway Sledgehammer. It stands as the first example among the 500 Series cars and boasts a distinctive Periwinkle Purple paint finish. Like other Series 500 Twin Turbos, it showcases the exclusive Speedster body design, O.Z. 3-piece racing wheels, and special 500 Series badges positioned on the dashboard and beneath the hood on the driver's side intercooler.
Source: Mecum Auctions