AUCTION: 1967 L88 Corvette Convertible to Cross Auction Block at Mecum Indianapolis on Friday, July 17, 2020!
Last Friday, we showcased some of the many incredible Corvettes that are scheduled to cross (or have already sold) at the Mecum Indianapolis Auction taking place from July 10-18, 2020 in our article "The Best Corvettes at Mecum Indianapolis".  While we brought you many of the best examples of this iconic American Sports Car, we felt that this particular Corvette – a 1967 L88 Convertible – deserved to stand on its own.
Whenever serious collectors look at the "upper echelon" of investment-quality collector cars, there are several elements that differentiate the "really good" cars from the "truly great" ones.  Rarity, pedigree, racing history, provenance and authenticity all help to define the character – and the value – of a collector car.  The right combination of these elements can catapult a car's value from less than $100k (when new) to millions of dollars as it earns its place in history.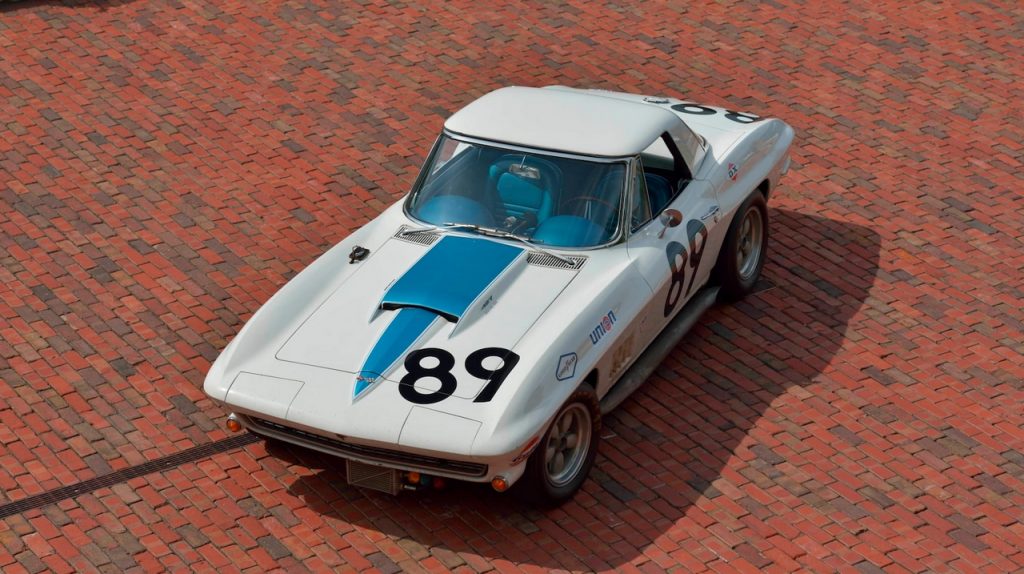 Today, we are proud to present one such example.
This 1967 Chevrolet Corvette L88 Convertible exemplifies all of the elements listed above.  Even amongst other L88 Corvettes – this one stands alone.  It is commonly referred to as "The Ultimate L88." As you continue to read this article, you'll begin to understand why.
To set the tone, we'll begin by noting that a total of just 216 L88 Corvettes were ever produced by Chevrolet over a period of three years (1967–1969).  Of these, just 20 L88 Corvettes were built in 1967 which already places this example at the pinnacle of collectibility based on its rarity.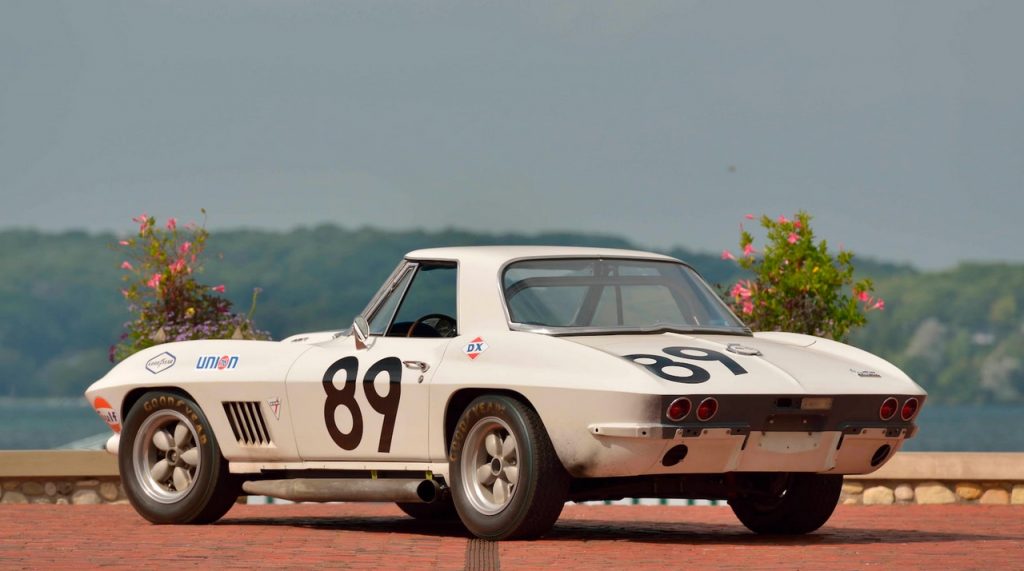 This 1967 L88 Corvette Convertible – serial number 21550 – has an unquestionable pedigree in that it is not only incredibly rare, but it is also unquestionably the best-documented example L88 Corvette in the entire world.  This Corvette still has its original tank sticker, window sticker, order form, shipper copy, dealer invoice, factory inspection form, factory ID card, a huge assortment of vintage photos, complete ownership history and a remarkable racing career.  It is also the only 1967 L88 Corvette to still have its original engine – including the engine block, heads, crankshaft, rods, pistons, lifters and valve train.
Impressive stuff, right?  Let's continue.
This 1967 L88 Corvette Convertible remains the most successful L88 race car of all time.  During its eight-year racing career with original owner Cliff Gottlob, this Corvette managed a second-place finish in GT class at the Daytona 24 Hour Endurance Race of 1970 as well as finishing 11th overall.  It was piloted by Gottlob's racing team to nearly 300 podium finishes, including more than 150 outright wins.  Perhaps most impressive of all, it took home a record-setting 52 consecutive victories!  Let that sink in a moment – FIFTY-TWO BACK TO BACK VICTORIES!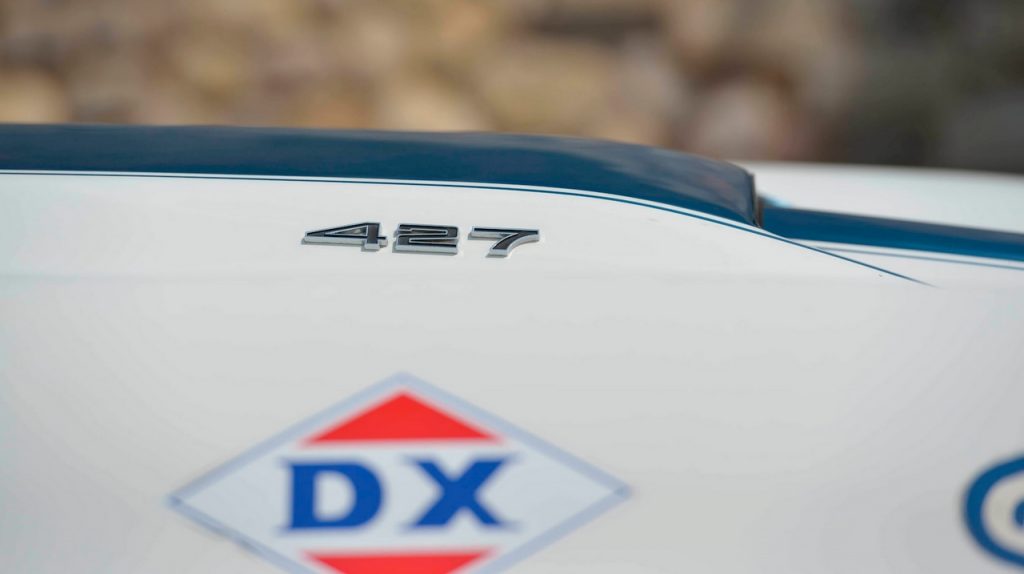 This L88 Corvette's provenance began with its original owner, Cliff Gottlob of Arkansas City, Kansas.  Gottlob worked full time as an engineer and operated a self-sponsored and underfunded privateer racing team on the weekends.  After graduating from high school at age 15, Gottlob earned five engineering degrees from Heidelberg University and was the youngest student to attend the Carter Carburetor School in St. Louis, Missouri.
While in St. Louis, Gottlob had the opportunity to tour the Corvette assembly plant and instantly became obsessed with Corvettes. He developed a knack for synchronizing the complex triple side-draft carburetor setups on early Corvettes.  As word spread about his mechanical prowess, Gottlob quickly developed a reputation for being able to set up these amazing cars and found himself with plenty of Corvettes to work on.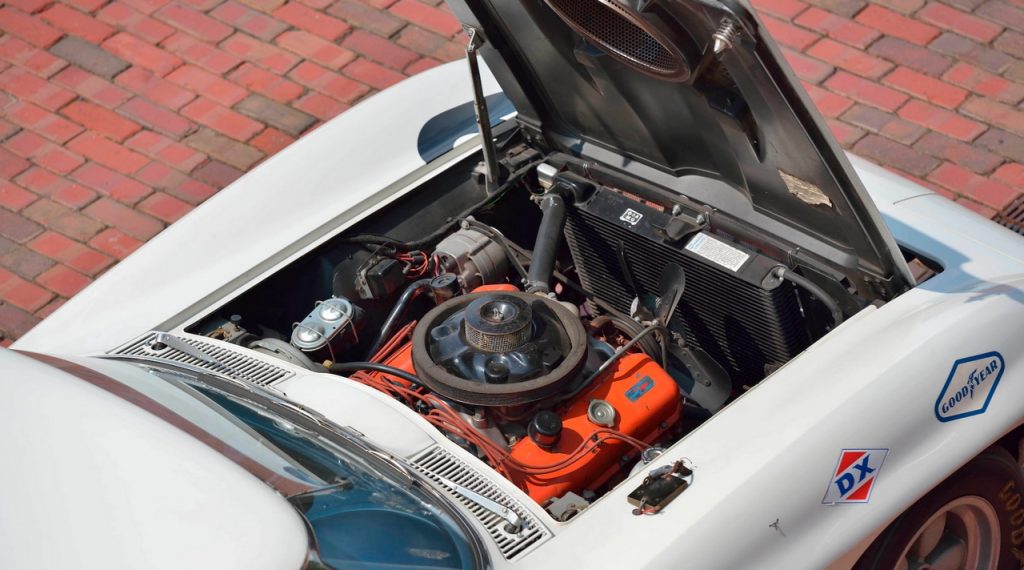 In the 1960s, Gottlob went on to set world records during his drag-racing career, and his early success in quarter-mile racing garnered the attention of Chevrolet's inner circle of executives, engineers and developmental specialists.
By the mid-1960s, Gottlob was focused on a career in road-racing and recognized he needed a car. On June 5, 1967, his close friend and Chevrolet executive Ralph Miller arranged the sale of  1967 L88 Corvette convertible to Gottlob at a discounted price.  Excited at the prospect of owning, and racing, a Corvette, the order was executed with plans for delivery to be taken at the Corvette factory in early July.
On July 3, Chevrolet called and said his car was ready.  Unfortunately, Gottlob had a full docket of drag-racing contract work that he needed to perform/complete.  Besides, he needed to earn the money from this work to pay for the L88, so he pushed back taking delivery of the car. In August, Chevrolet called again.  Frustrations among executives began to arise based on the knowledge that a 1967 Corvette was sitting among a parking lot of new third-generation models. Gottlob's L88 was preventing their accountants from clearing the books on the previous model year's car.  Gottlob's L88 was notably the last mid-year second-generation Corvette to leave the factory.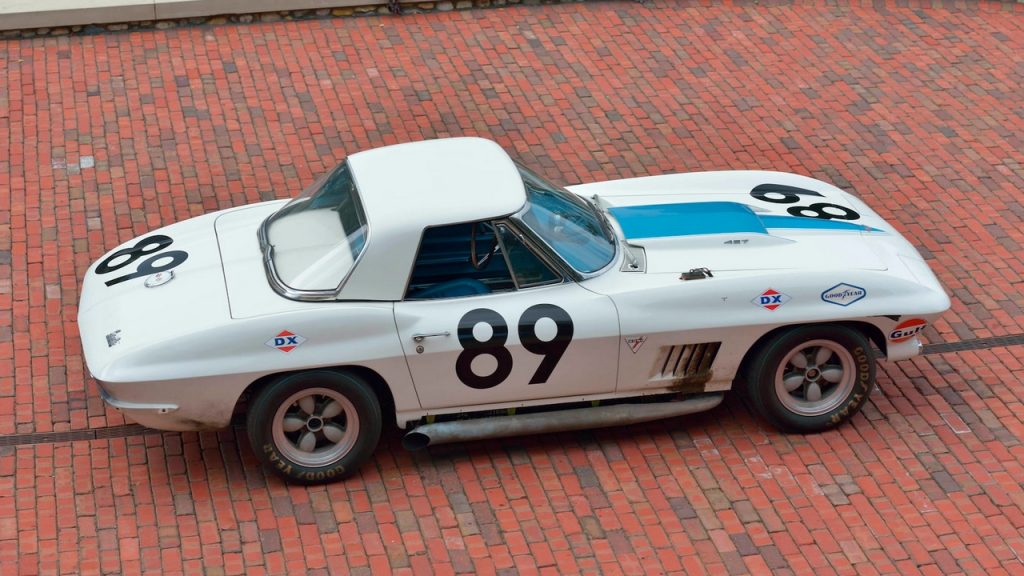 The provenance of this 1967 L88 continued thanks to its well-documented and complete ownership history.  This car has been owned by a chain of Corvette aficionados who have maintained and carefully preserved this iconic racer. The exhaustive list of owners includes:
Jim Krughoff and David Burroughs (1978-1997)
Bill McDonagh (1997-2013)
Dana Mecum (2013-Present).
In 2013, this L88 Daytona Racer was inducted into the Bloomington Gold Great Hall as One of the 50 Most Significant Corvettes of All Time. Later that same year, it joined a special group as one of very few Corvettes ever invited to grace the lawn at the Pebble Beach Concours d'Elegance.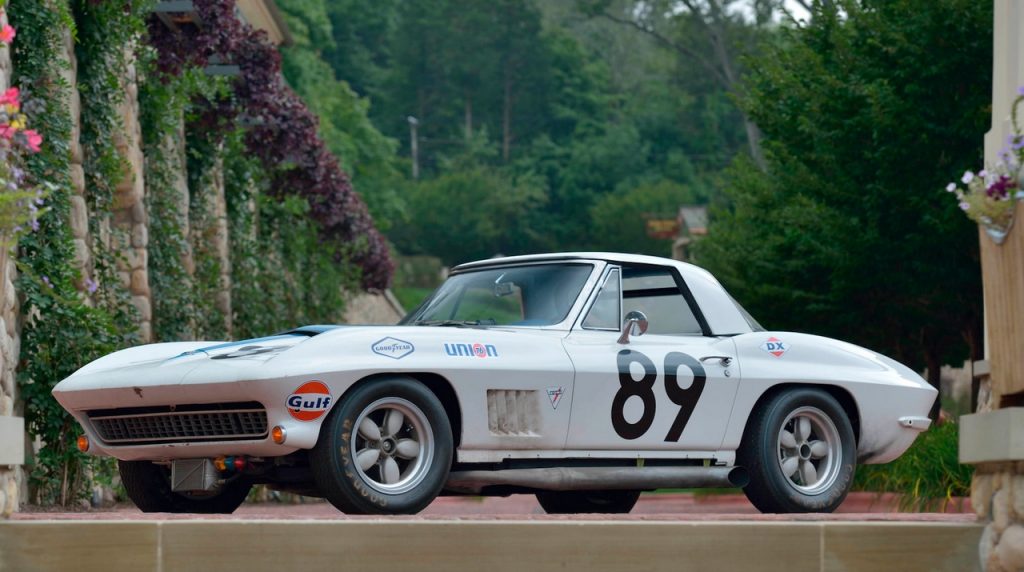 Due to Gottlob's fastidious preservation of the car and its original components, this is one of the most authentic and well-preserved examples of a 1967 L88 Corvette. Gottlob saved most of the original components that were removed for competition and all of these were included with the car in its 1978 sale to Krughoff and Burroughs. After years of research, Burroughs began a historically correct rehabilitation to its 1970 Daytona "as-raced" configuration with special attention paid to match the "look" of its racing days from 1967–1975. Many of the original components remain unrestored to this day while other parts were restored or replaced as needed to remain in synch with the original unrestored components that were on the car during its legendary Daytona run.  Even the minor cosmetic imperfections suffered during competition were precisely documented and reapplied to pay homage to its illustrious racing career.  According to Bloomington Gold Founder David Burroughs, "Not one minute of ownership, one piece of paper or one alteration is unaccounted for."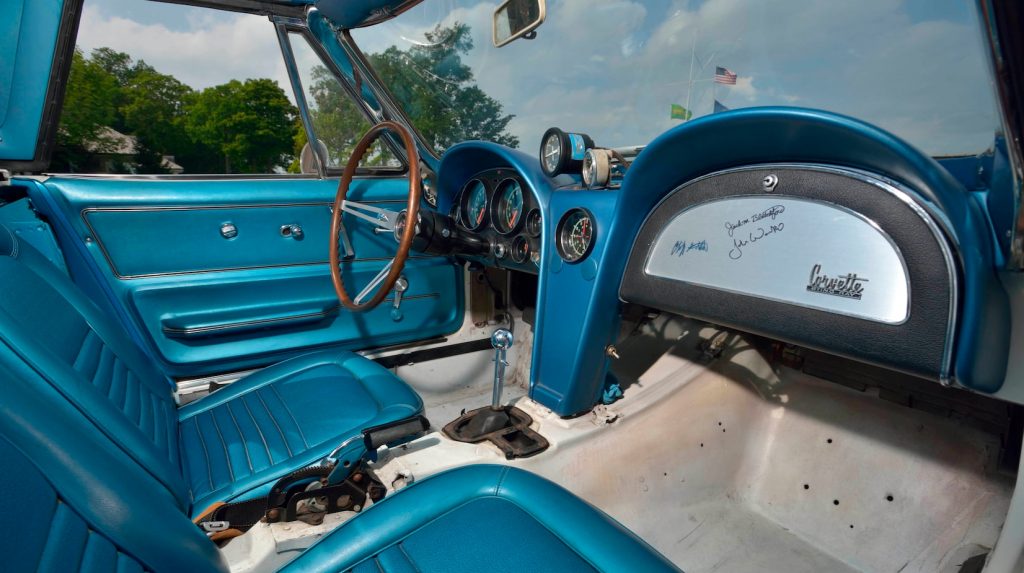 A freshly rebuilt, period-correct L88 engine is included in the sale of this 1967 L88 Corvette convertible should the new owner choose to preserve the original engine.
So what should one expect to pay for such a prestigious, well-documented and exceedingly rare second-generation L88 Corvette convertible?  We'll find out this Friday, July 17th, when this car crosses the Mecum auction block, but Mecum estimates that this Corvette will sell for between $4,000,000 to $5,000,000!  With that much money on the line, this Corvette will be the one to watch!  At the time of this publication, the car has a current online bid price of $150,000, and we expect that number to rise over the next several days until Friday's main event takes place.
We can hardly wait!
To view the actual auction posting for this 1967 L77 Corvette Convertible or to register to bid on this (or any) Mecum auction vehicle, please click here.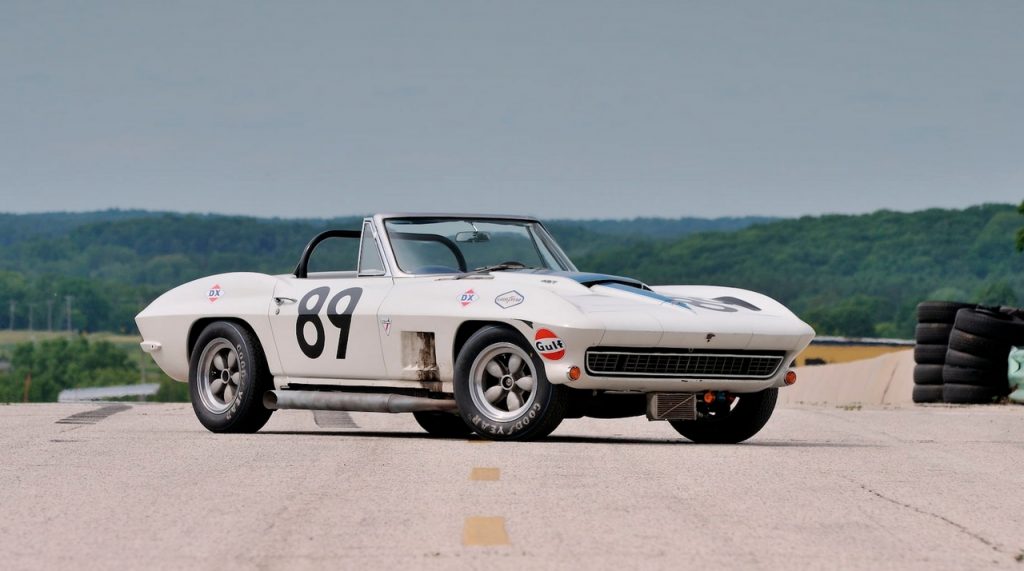 Should you choose to bid on this car, we wish you the best of luck.  Corvsport.com has no professional affiliations with either Mecum Auctions or the seller of this automobile and has not been compensated in any way for sharing this auction listing.