Special Edition: The 2012 Centennial Edition Corvette
The Chevrolet Motor Company was founded on November 3, 1911.  In April 2011, Chevrolet announced that it would celebrate the 100th anniversary of its founding by introducing a "Centennial Edition" Corvette.  The package was offered on all available Corvette models, including the Grand Sport, Z06 and the ZR1.
One of the co-founders, Louis Chevrolet, was a fearless racer and innovator.  His reputation on the racetrack helped establish an automotive brand known for performance, durability and value.  The "Centennial Edition" package was inspired by Chevrolet's racing-bred foundation, along with Corvette's international dominance on the race track in the first decade of the 21st century.  The 2012 Centennial Edition Corvette was designed to be a car that Louis Chevrolet would be especially proud of today.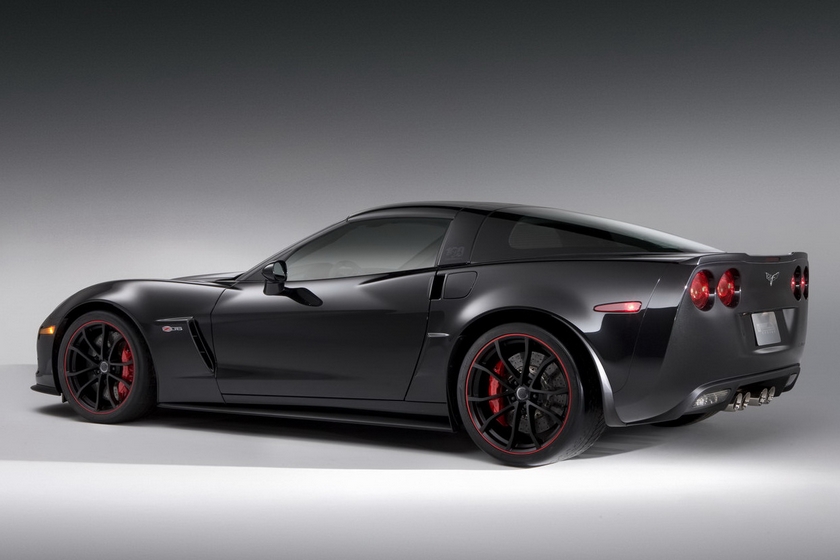 "Racing and performance are the roots of Chevrolet, a tradition carried forward today by Corvette," said Rick Scheidt, vice president of Chevrolet marketing (when the car was first announced.) "The Centennial Edition not only celebrates our 100 years, it once again pushes Corvette forward for a new generation of sports car fans."
The Centennial Edition came finished exclusively in a Carbon Flash Metallic finish with satin-black graphics.  Special badging graphics signifying Chevrolet's racing history, including an image of Louis Chevrolet on the B-pillars, were added as accents to the cars finish – additional graphics were added to the wheel center caps and on the center on the steering wheel.  The wheels were also finished in satin black and were sized specifically to the respective Corvette models – 18-inch front and 19-inch rear for the Coupe, Convertible and Grand Sport, and 19-inch front and 20-inch rears for the Z06 and ZR1 models.  All models also received red brake calipers.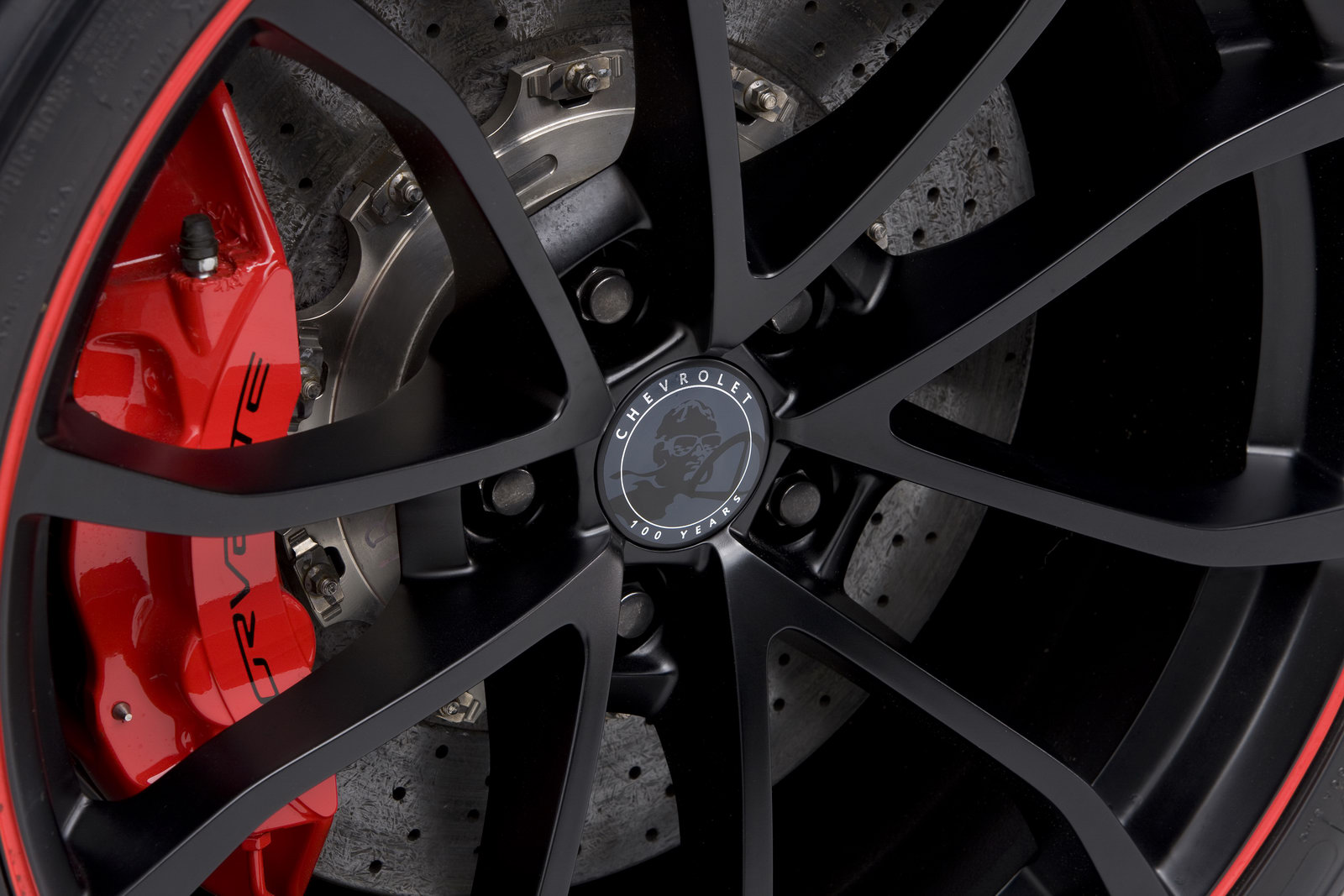 The historic Corvette crossed flags badge contained a small adaptation.  For 2012, the number "100" replaced the traditional fluer-de-lis symbol, but only on cars built with the Centennial Edition package.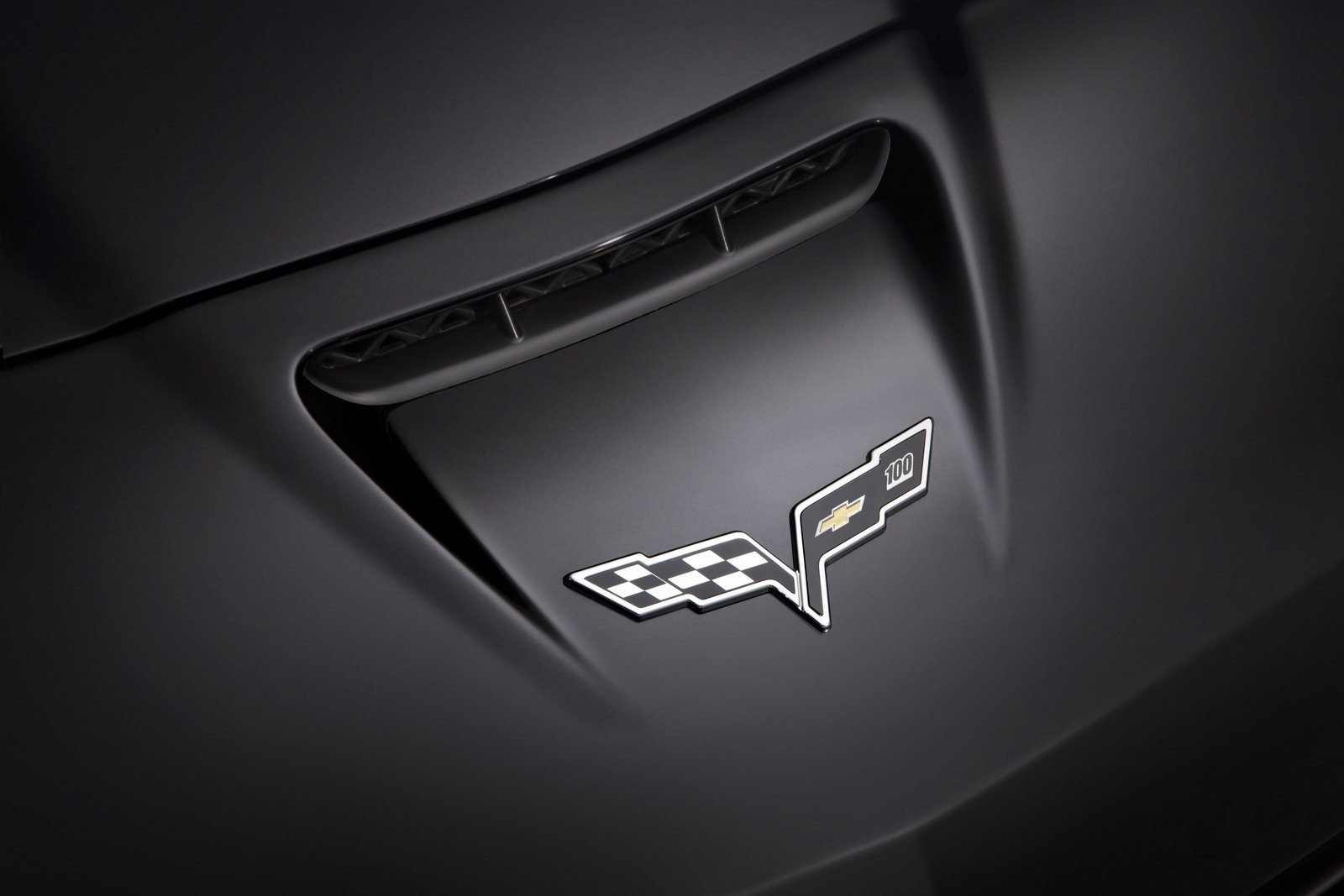 The exterior color scheme of the Centennial Edition Corvette is reinforced inside the car, with an Ebony leather-wrapped instrument panel and doors complimented by red stitching on the steering wheel, seats, console and shifter.  The Microfiber suede accents on the Centennial Edition seats, steering wheel, shifter and armrests were first used on the 2011 Z06 Carbon Limited Edition.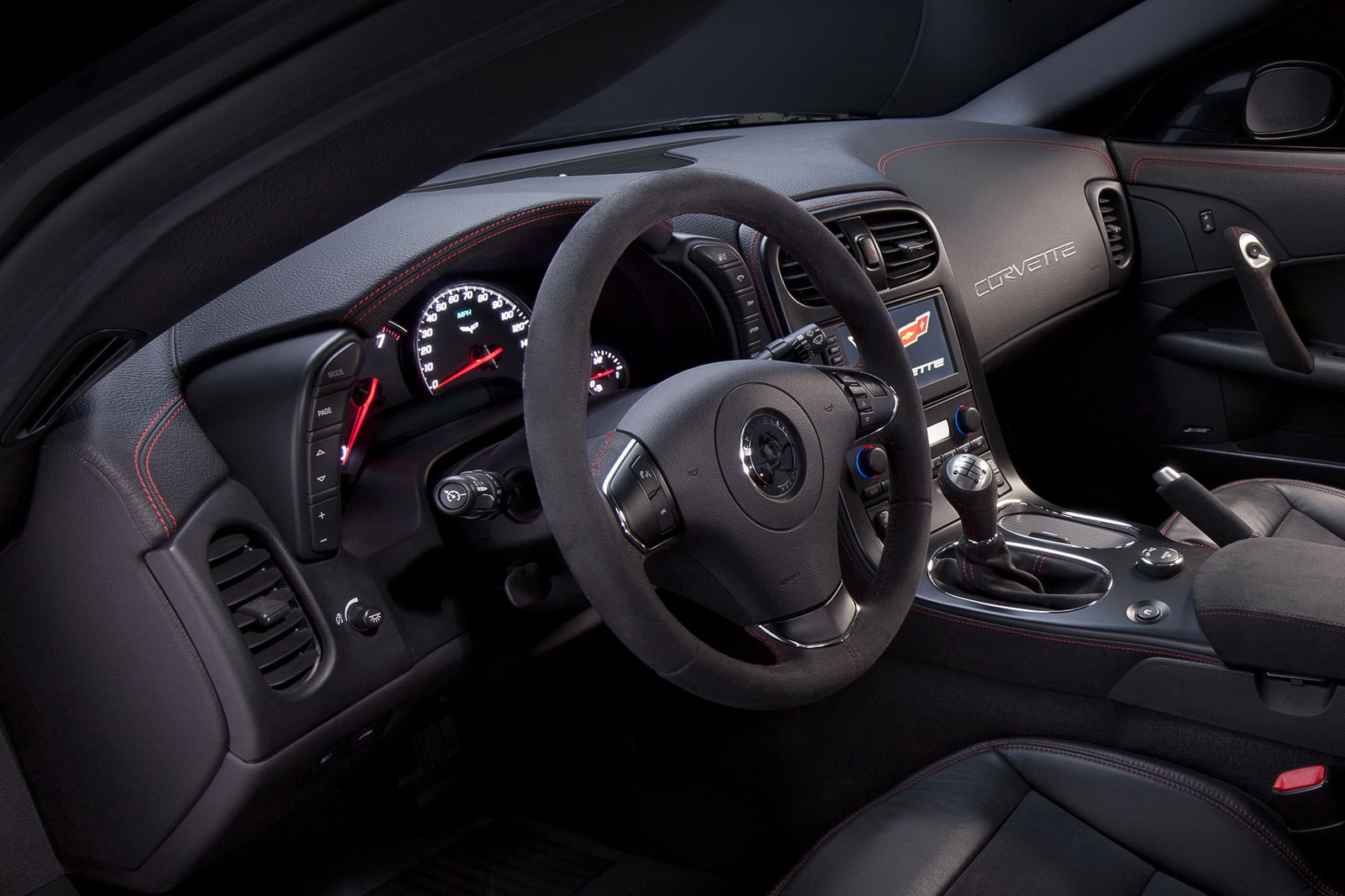 The first of these limited edition cars – VIN #0100 – was auctioned off at the Barrett-Jackson auction in West Palm Beach on April 9, 2011.  The car, a Z06 model, was purchased by Chevy dealer and NASCAR team owner Rick Hendrick for $175,000.  All of the proceeds were donated to the Austin Hatcher Foundation for Pediatric Cancer.  The car that Hendrick purchased included the high performance Z07 package, which features the Brembo carbon ceramic brakes and Magnetic ride control.  It was also equipped with the CFZ carbon package which included a raised carbon fiber hood, sill extensions, a front splitter and roof.
"Louis Chevrolet was a fearless racing pioneer who also designed our first car," Scheidt added. "Corvette is a natural fit to honor that legacy."