For more than a decade after the Corvette's initial release, the true American sports car was motivated, most notably, by small-block power. In fact, the 265 cubic-inch V8's 1955 introduction was largely responsible for the Corvette's validation as a sporty, performance-minded vehicle.
However, by the mid-1960s, those behind the scenes at Chevrolet had begun developing a new powerplant, which would eventually make its way into the Corvette. This engine would become the first big-block V8 to be used in Corvette production, setting a trend that would continue for the following decade.
History of the 396ci L78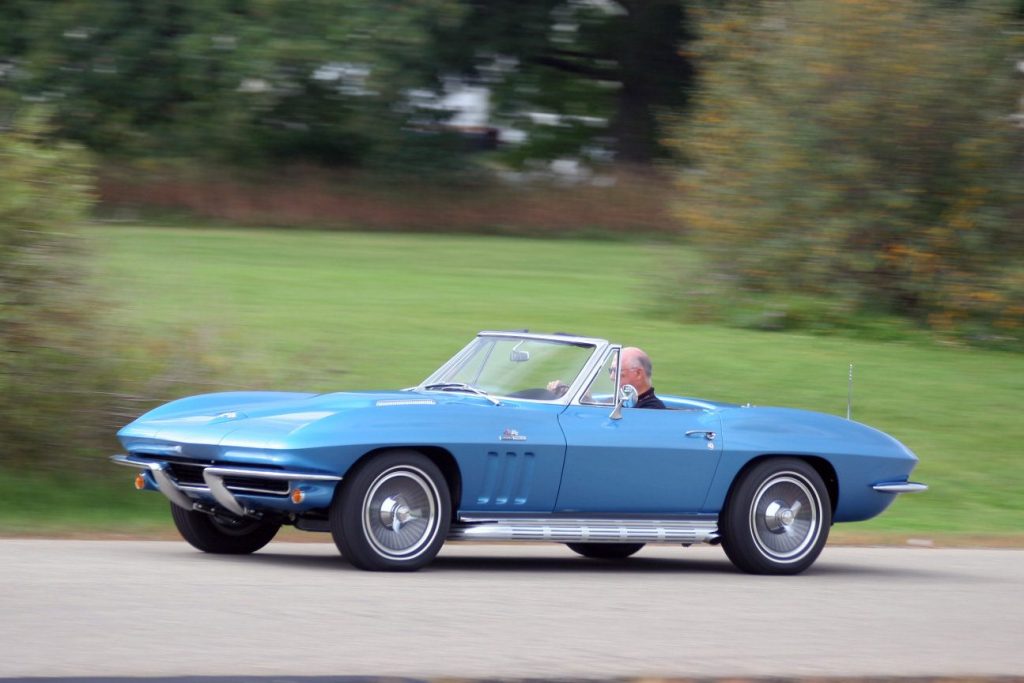 The 1960s were a time in which vehicle sales were largely driven by a particular model's performance attributes. The horsepower wars were raging, and many heavy-footed consumers cared about little more than purchasing the most powerful vehicle available. A number of manufacturers were happy to provide these consumers with the performance that they desired, with General Motors being no exception.
By this time, the Corvette's rated output was already on a steady increase from one year to the next. Little of the criticism which surrounded the early Corvette's initial lack of horsepower remained. As the Corvette's output trended upward, so did yearly unit sales, and those calling the shots at GM took note.
In a bid to profit from performance-based consumer interests, and to keep the Corvette competitive with high-output offerings of fellow manufacturers, the production of a new big-block V8 was greenlighted. Up to this point, only full-size GM passenger cars and light-duty trucks had been fitted with big-block powerplants, most notably those of the manufacturer's W-Series platform.
After receiving their orders, those within GM's design and development department got down to the business of building the manufacturer's most formidable big-block engine up to that point. These efforts spawned GM's now-infamous Mark IV line of engines, which ultimately included two separate 396 cubic-inch variants, as well as a single 427 cubic-inch offering. The most robust of these engines was the 396ci L78 big-block, which would be made available for the 1965 Corvette, on an optional basis.
This engine directly descended from GM's infamous "Mystery 427" racing engine, which had made its debut at the Daytona 500 in 1963. After proving its merit, and undergoing a significant degree of durability testing, the "Turbo-Jet" L78 was added to the Corvette's option sheet midway through the 1965 model year.
L78 Specifications and Technical Configurations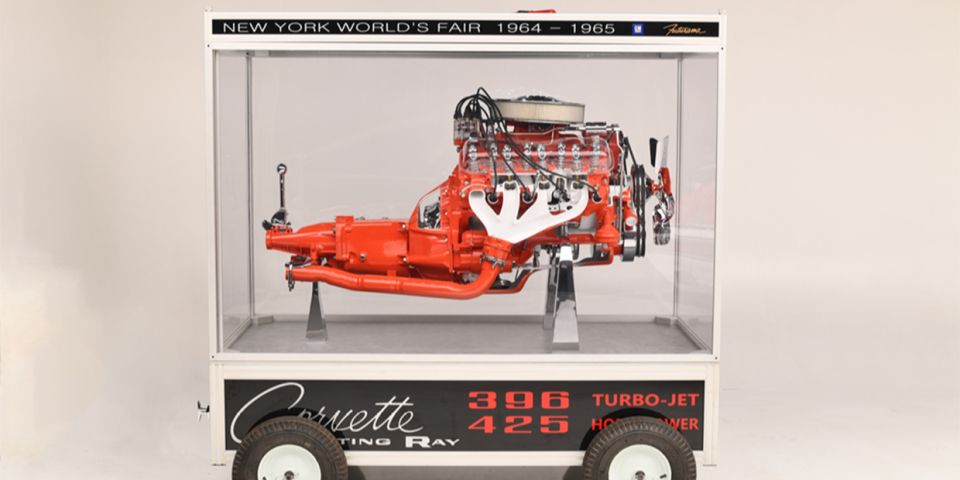 Much of the L78's appeal lies in its structural integrity. The 396 cubic-inch big-block was specially designed to withstand the immense amount of power that is created. The L78 featured a heavy bottom end, with reinforced bulkheads and 4-bolt main bearing caps.
At the heart of L78's engine block, resided a forged steel, cross-drilled crankshaft, fitted with high-strength alloy connecting rods. Specialty aircraft-grade rod bolts were also utilized to further bolster bottom end durability.
All L78 big-block V8s featured bore diameters of 4.094-inches, and a stroke of 3.76-inches, which produced an 11.0:1 compression ratio. The engine also utilized a solid-lifter camshaft, to drive its valvetrain.
Atop this block, sat a pair of free-flowing cylinder heads, which were not unlike those found on its Mystery 427 predecessor. These heads featured staggered valves, which canted away from one another in an unconventional fashion. The L78's valves measured 2.19-inches (intake), and 1.72" (exhaust).
The orientation of the engine's valves substantially increased the L78's inductive qualities, and allowed for more efficient exhaust outflow. This unique valve arrangement was said to have resembled the appearance of a porcupine's quills, thereby netting the L78 its "Porcupine Engine" moniker.
The L78 was fitted with a high-rise aluminum intake manifold, in order to capitalize upon the inductive efficiency of the engine's free-flowing cylinder heads. On top of this intake, sat a single Holley four-barrel carburetor.
All things considered, the 396 cubic-inch L78 big-block churned out 425 HP @ 6,400 RPM, and 415 lb-ft of torque @ 4,000 RPM. Upon its release, this new powerplant was the most powerful engine to call the Corvette's engine bay home. The L78 equipped Corvette was capable of running a standing ¼ mile in only 14 seconds, with a posted speed of 104 MPH.
L78 Specs Index
Horsepower: 425 hp @ 6,400 rpm
Torque: 415 lb-ft @ 4,000 rpm
Compression Ratio: 11.0:1
Displacement: 396 cubic inches (6.5L)
Cylinder Bore: 4.094 inches (103.98mm)
Stroke: 3.76 inch (95.50mm)
Vehicles Using the LS2 Engine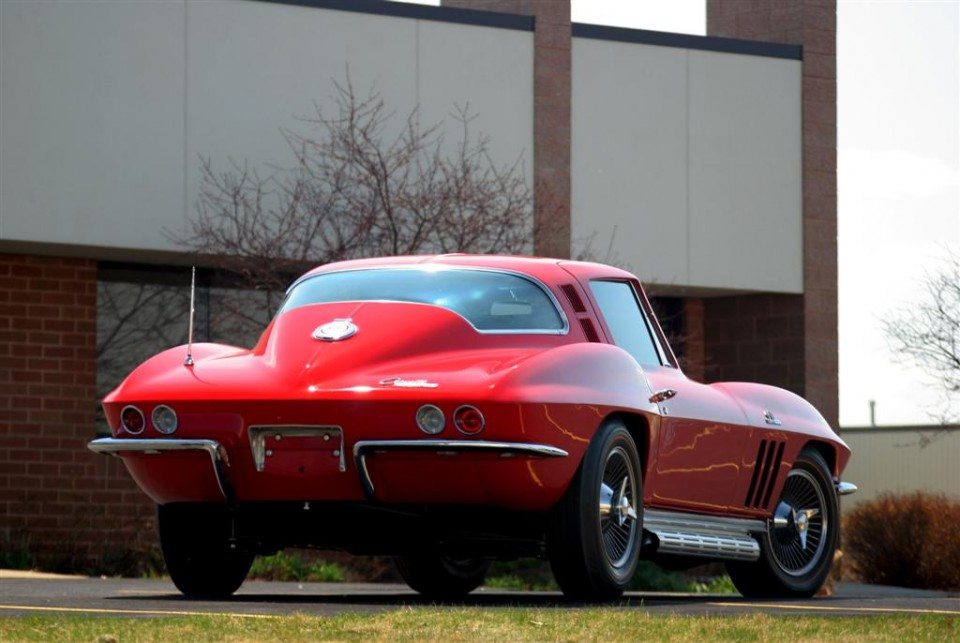 Outside of its use in the 1965 Sting Ray Corvette, the 396 cubic-inch "Turbo-Jet" L78 could also be found in several additional full-size GM cars of the same vintage, These models included the Impala, Bel Air, and Biscayne.
Here Today, Gone Tomorrow
During the 1965 model year, a total of 2,157 L78 equipped Corvettes were sold. Ironically, the engine would not be offered the following year. While a number of theories have surfaced as to the reasoning behind the L78's discontinuation, it is highly likely that the repeal of prior GM mandates served as the engine's true undoing.
Until 1966, GM's internal policy stated that engines of more than 400 cubic inches of displacement were only to be placed in full-size vehicles. Because the Corvette did not satisfy GM's criteria as a full-size vehicle, the L78's 396 cubic-inch displacement served as a limiting factor in engine production. However, GM lifted this restriction the year following the L78's introduction, thereby paving the way for the 427 cubic-inch L36 and L72 engines that followed.