The Corvette is America's darling, a beloved sports car that's been around for almost seven decades. Its 'cult car' status can be attributed to two main elements. First, there is the iconic two-door design that's steadily evolved over the years, culminating in the current eighth generation's expression of modern styling. Then you've also got the fact that the 'Vette has housed some of America's most legendary engines, formidable powerplants that helped define the concept of the high-performance in the automobile world.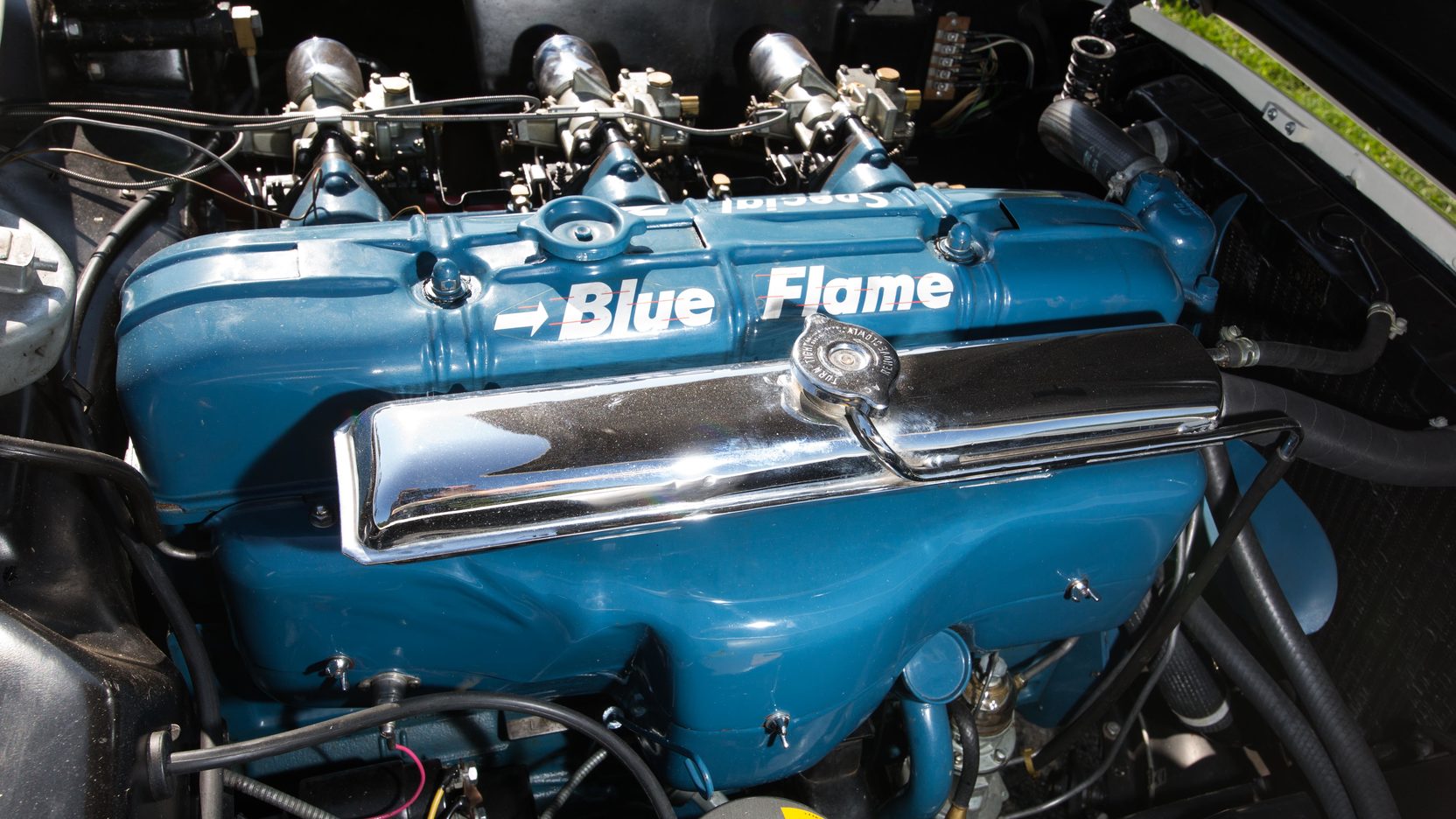 Via Mecum
Today, it's almost inconceivable to think of a Corvette without a big-block V8 rumbling underneath the hood. However, it was not like that from the start. In fact, the first 'true' performance engine – one that powered the 1953 C1 Corvette – was the Blue Flame Six, a 6-cylinder unit that made 150 hp. It's a paltry output by today's standards, but the C1 Corvette checked the box for a true sports car back in the day.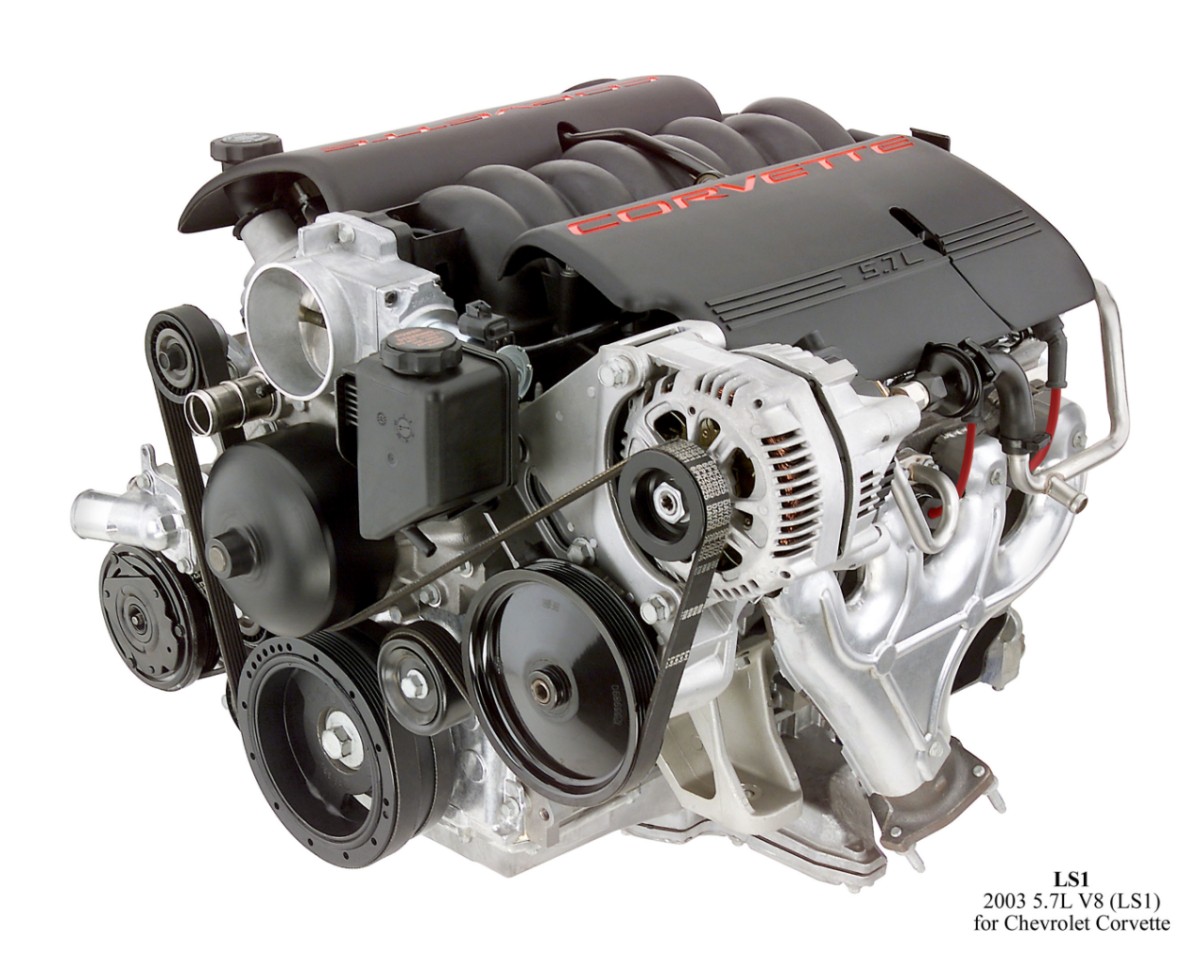 Via GMauthority
The inline-6 set the stage for the small-block V8 engine, one that eventually became one of the most successful V8 units out of Detroit. You also had the big-block V8 powerplant used in cars like the 1968 C3 Corvette and the 1970 Chevrolet Chevelle. As impressive as these units were, the LS-series of Corvette engines is even more so. 
The first LS engine was introduced in 1997 as the 5.7-litre LS1 V8, rated at up to 350 hp in the C5 Corvette. That output has since morphed into a truly impressive 670 hp in the upcoming C8 Corvette Z06, courtesy of a 5.5-litre LT6 V8. It's one of the most powerful naturally aspirated V8 engines ever installed in a production car.
Corvette engines are known for their durability, ease of maintenance and, of course, loads of horsepower for tire-shredding performance. It is no surprise that vehicles such as the Land Rover Defender have used the 6.2 L LS3 V8 engine in custom builds. Read on to see other examples.
SIN R1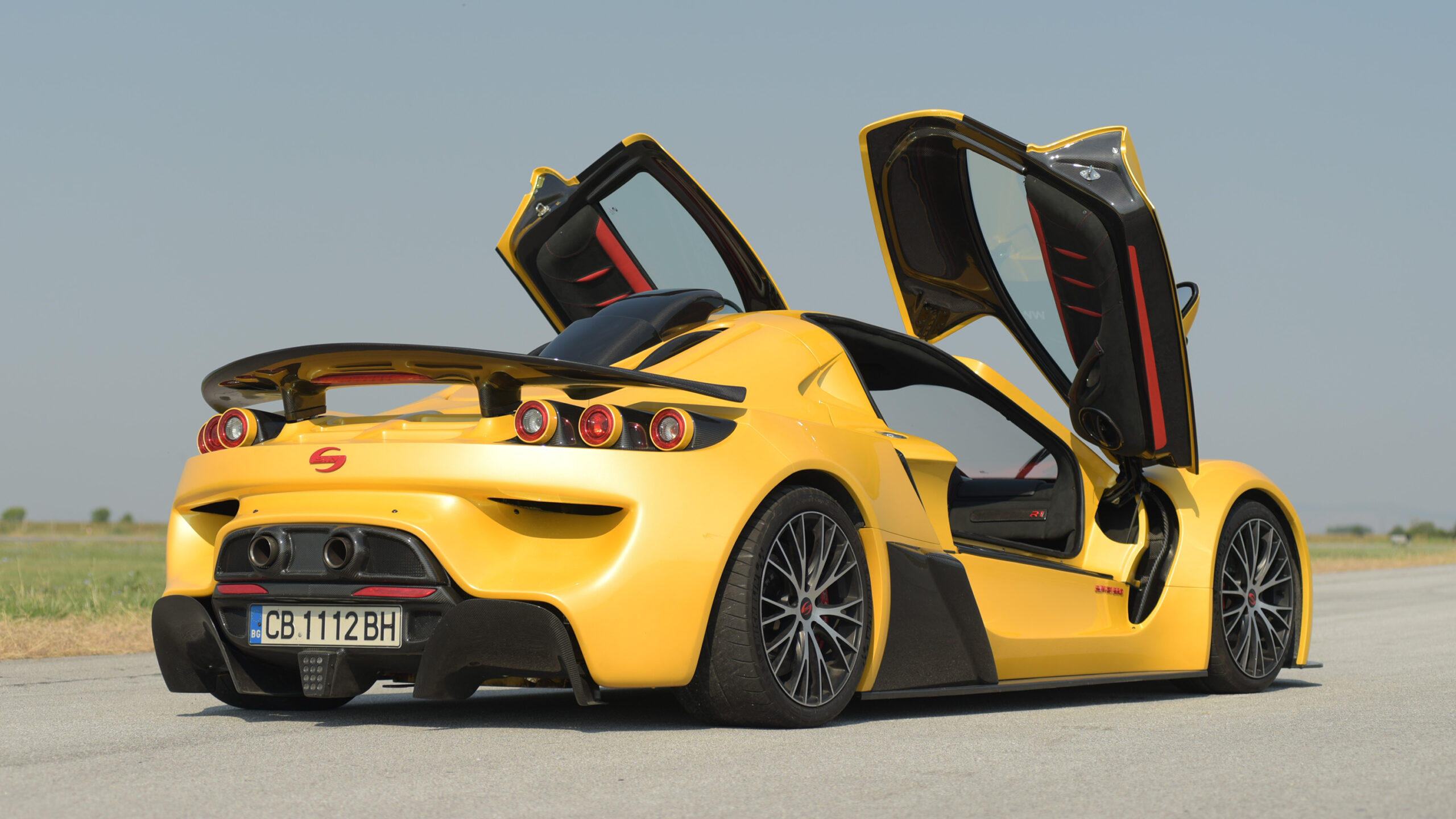 Via Top Gear
This little-known car is Bulgaria's first 'homegrown' supercar. The chassis is a tubular space frame wrapped in the near-customary carbon-fibre body to create a lightweight, high-performance vehicle that weighs only a little above 2,600 pounds. The SIN R1 was introduced with three different powertrain options, all obtained from the Chevrolet Corvette. 
At the entry-level is a 430 hp LS3 6.2-litre V8. Then there's the LS7 7.0-litre V8 that puts out 530 hp. The most powerful of the trio is the bonkers 6.2 Liter V8 Supercharged LS9 engine, capable of churning out a peak 650 hp power output. 
Bizzarrini 5300 GT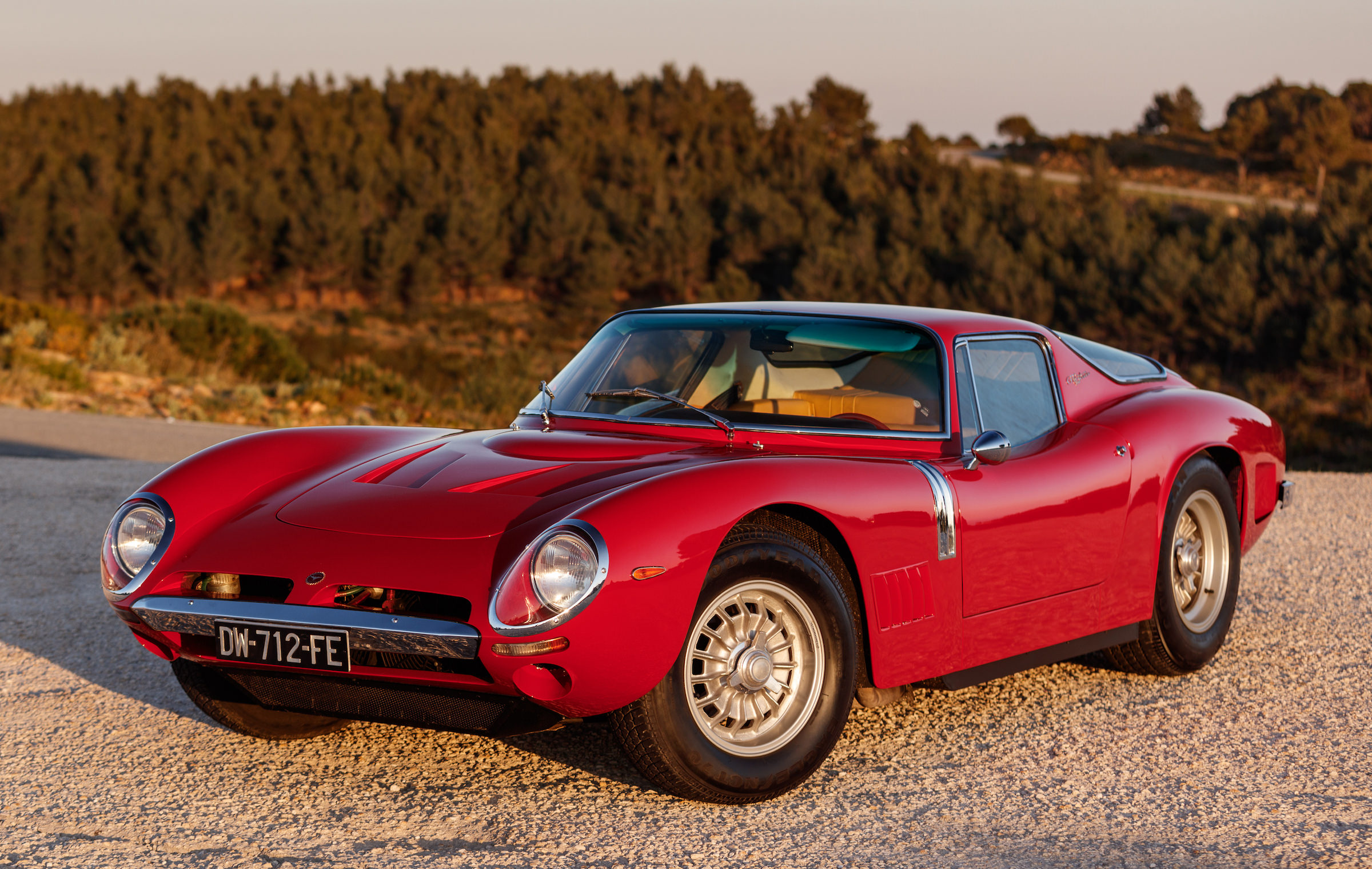 Via Silodrome
Meet the sleek Italian beauty with an American heart. This marque was designed by Giotto Bizzarrini, an automotive engineer with a wealth of experience drawn from his stints at Alfa Romeo, Lamborghini and Ferrari. 
If you look hard enough, you will spot certain resemblances to the legendary Ferrari 250 GTO. Bizzarrini was also the mastermind behind the Lamborghini Miura's V12. However, he opted to take a different path for his supercar. Instead of the 12-cylinder powerplant favoured by Italians for their race cars, the Bizzarrini 5300 GT was driven by a 5.4-lire Chevrolet Corvette small-block V8 that made 365 hp and 284 lb-ft of torque. 
The "Corsa" version of the car had an engine capable of 400 hp. Bizzarrini would eventually build 133 units of the 5300 GT during its 1964 to 1968 production run, making it the company's most successful model.
SSC Ultimate Aero TT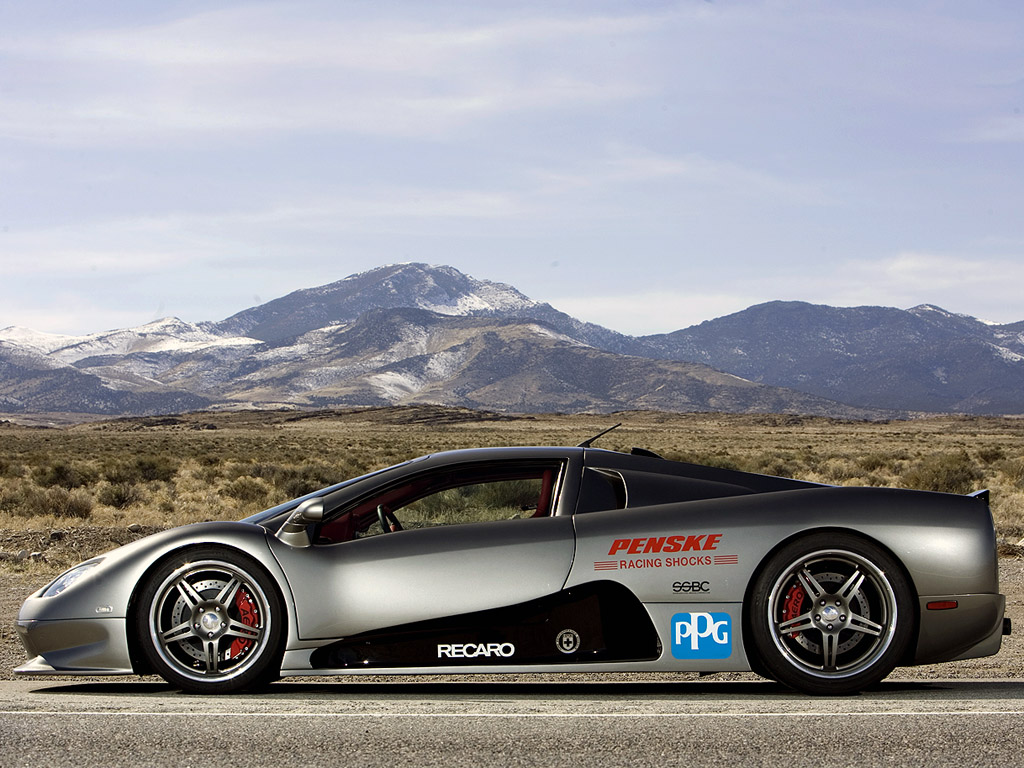 Via Conceptcarz
The Ultimate Aero TT was built specifically to challenge the top speed record, and in that regard, the project can be regarded as a success. In September 2007, the SSC Ultimate Aero TT achieved an average top speed of 257.41mph during a timed Vmax session. It was enough to wrest the title of the world's fastest production car from the Bugatti Veyron. That is, until the Veyron's elder sibling, the Veyron Super Sport, arrived in 2010. 
The SSC Ultimate Aero TT was positioned as a pure driver's car and was sold without fancy electronic aids such as an anti-lock braking system and traction control. What it did have, however, was a massive dose of horsepower, courtesy of an LS-based twin-turbocharged V8. Shelby Supercars employed a variant of the Katech-tuned LS1 motor used by Chevrolet's Corvette C5-R racing program and tweaked it to create a monster that spat out a staggering 1,180 hp @ 6,875 rpm and 961 lb-ft of torque at 6,150 rpm. 
Arrinera Hussarya GT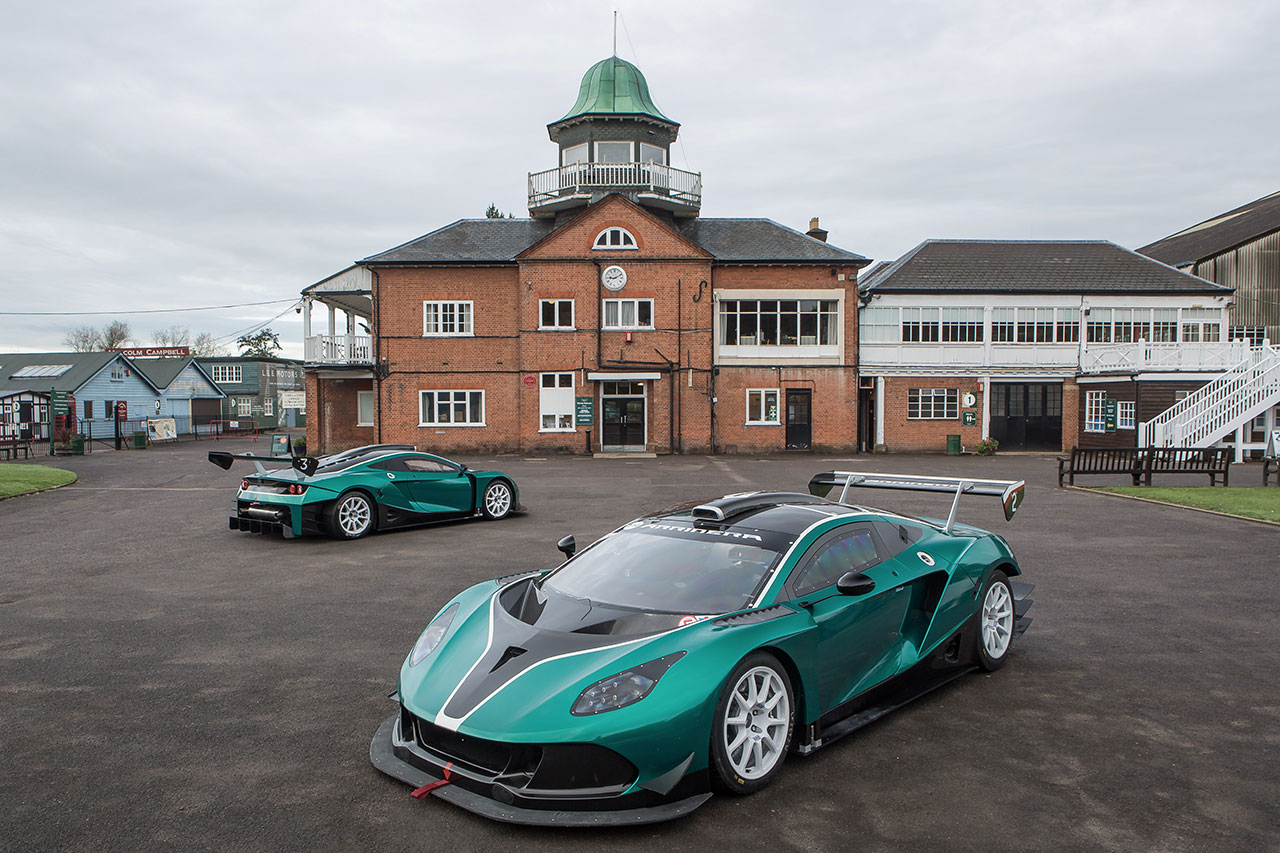 Via Boxfox
The Arrinera Hussarya GT is widely regarded as Poland's first supercar. It certainly fits the bill with its low-slung design, menacing looks and aggressive styling. It's not just all about aesthetics, though; the Hussarya GT – named in reference to the country's 16th century Hussar Cavalry – could really lay down a marker under a heavy throttle foot. 
The supercar had a 3.2-second 0 to 60 mph sprint and could continue accelerating to a claimed 211 mph top speed. The car's name might have Polish roots, but its heart is all American. At its core is a 6.2-litre LS7 V8 that pumped out a supercharged 6.2-litre V-8 delivering 650 horsepower and 604 lb-ft of torque, fed to the rear wheels via an automated manual gearbox with paddle shifters. In 2015, the carmaker announced that the Hussarya was ready to go into production, with a planned run of only 33 cars, priced at around $270,000 each. 
Hennessey Venom GT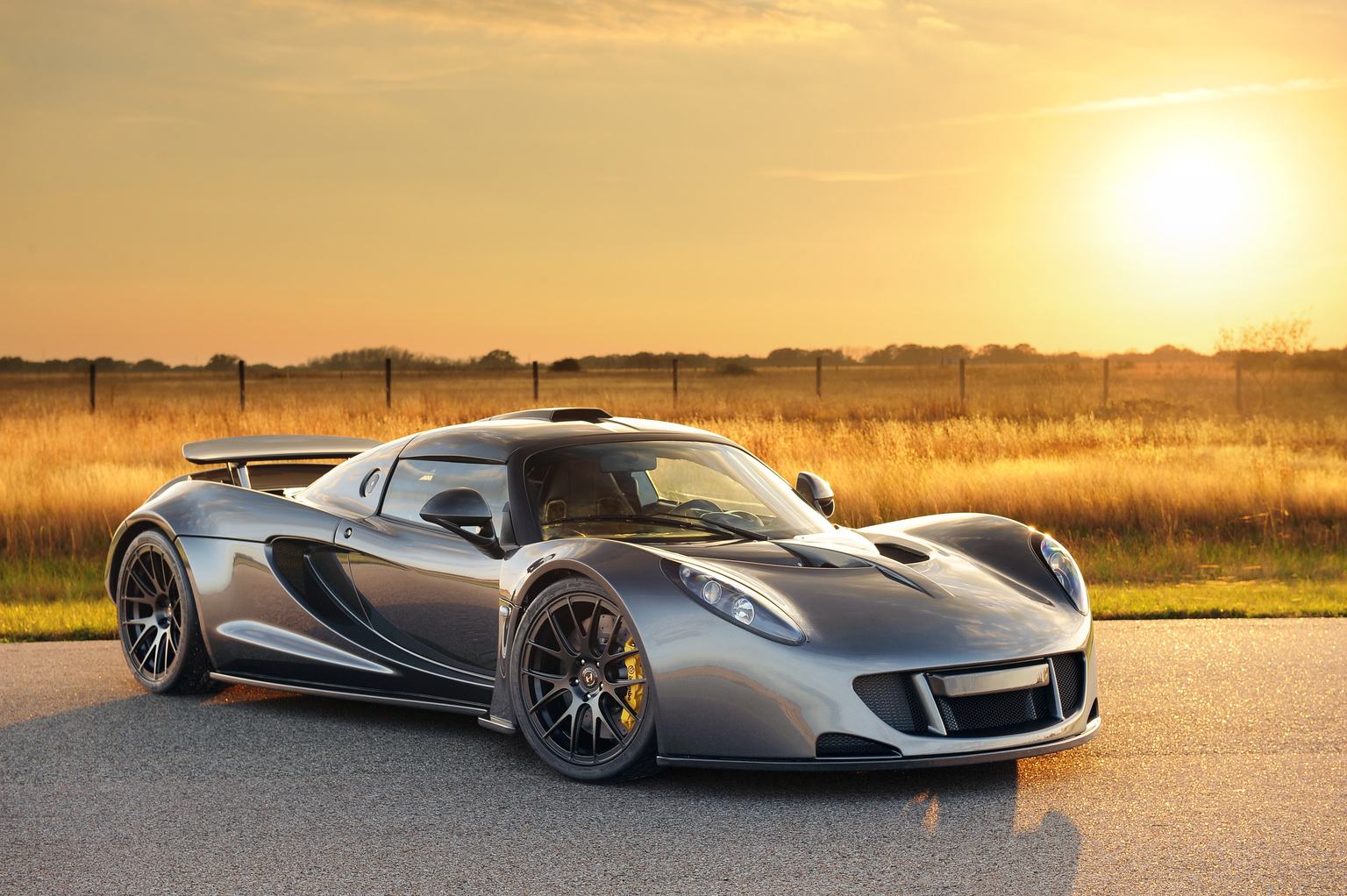 Via Supercars
The Hennessey Venom GT shot to prominence after setting a slew of speed records between 2013 and 2016, dethroning the imperious Bugatti Veyron as the king of speed in the process. A lightweight, reworked Lotus Exige chassis played a key role in the Venom GT's blistering performance. However, the main arsenal was supplied by an LS9 V8 engine sourced from the Chevrolet Corvette ZR1. 
Hennessey Performance extensively modified the engine, strapping on a set of turbochargers, among other enhancements, to create a 7.0-litre fire-breathing dragon that made 1,244 hp and 1,155 lb-ft of torque, almost double the engine's output in the Corvette ZR1. 
2009 Pontiac G8 GXP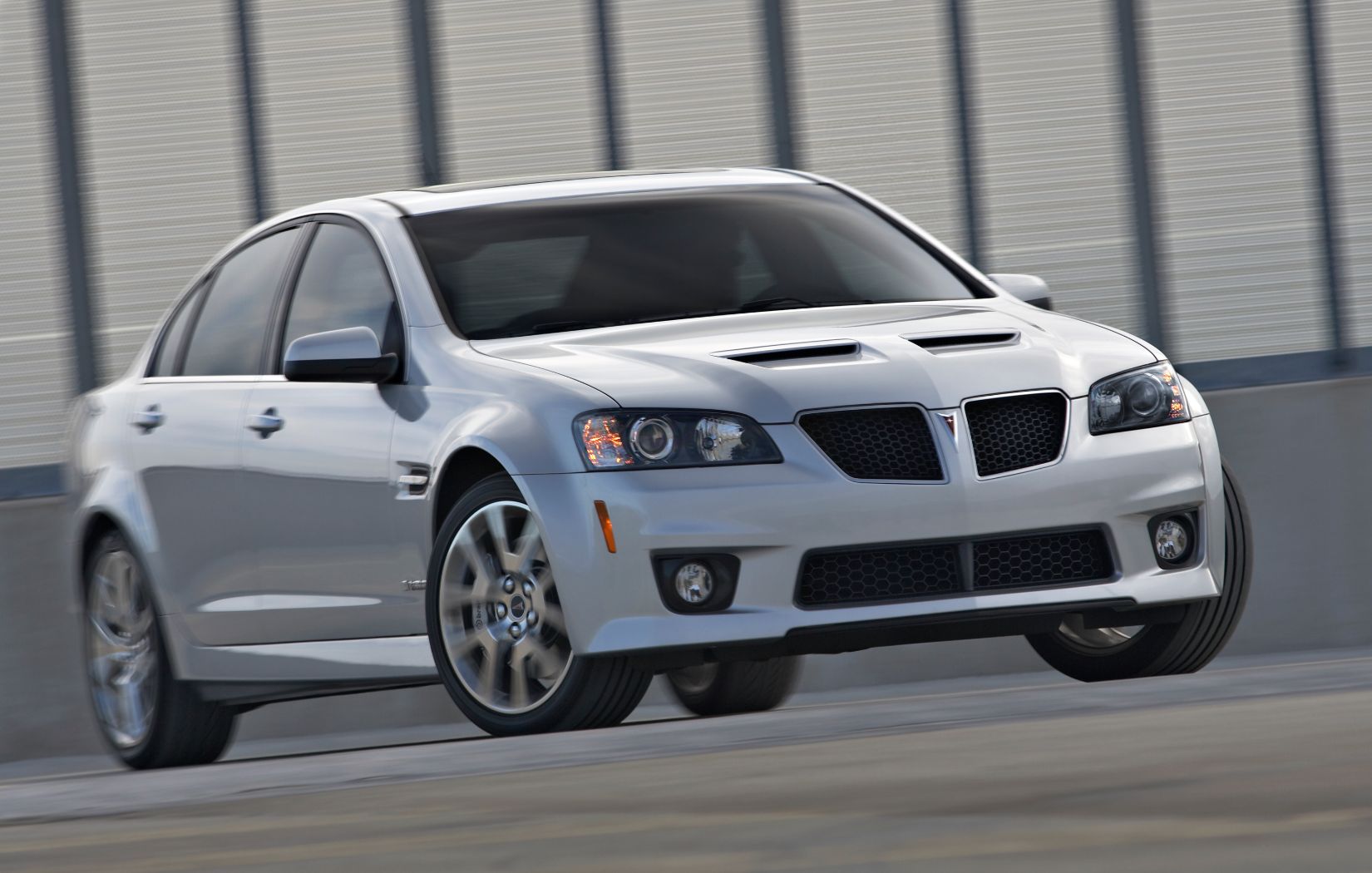 Via Autoevolution
The G8 GXP leaves us with a taste of what might have been if Pontiac had survived. The G8 GXP was America's answer to the BMW M5 with sharp steering and agile handling. It was also cheaper than the M5 by about $20,000, making it a very tempting alternative to the German sports sedan. 
The Pontiac G8 GXP was the fastest production stock Pontiac ever made and was often described as a four-door Corvette. The sedan was built around a ferocious 6.2-litre LS3 V-8 that produced 415 hp and 415 lb-ft of torque. The result was a sedan that could rocket to 60 mph in just 4.7 seconds and complete the quarter-mile dash in 13.3 seconds at 109 mph. Few cars in its category could match that performance. Unfortunately, the Pontiac G8 GXP arrived a little too late to save the ailing brand.