Throughout the years, GM design and development staff have outfitted the Corvette with a number of highly potent drivetrain combinations. While much has been published regarding the many storied powerplants that have graced the Corvette's engine bay, far less has been published regarding the host of automatic transmissions to serve the Corvette during its tenure.
Though many motorists prefer their Corvette to be equipped with a manual gearbox, America's sports car has sported several equally impressive automatic transmissions during its nearly seventy-year production run. Many of these transmissions are still highly regarded today, by gearheads and collectors alike.
The following is a comprehensive guide to the various automatic transmissions used in Chevrolet Corvette production.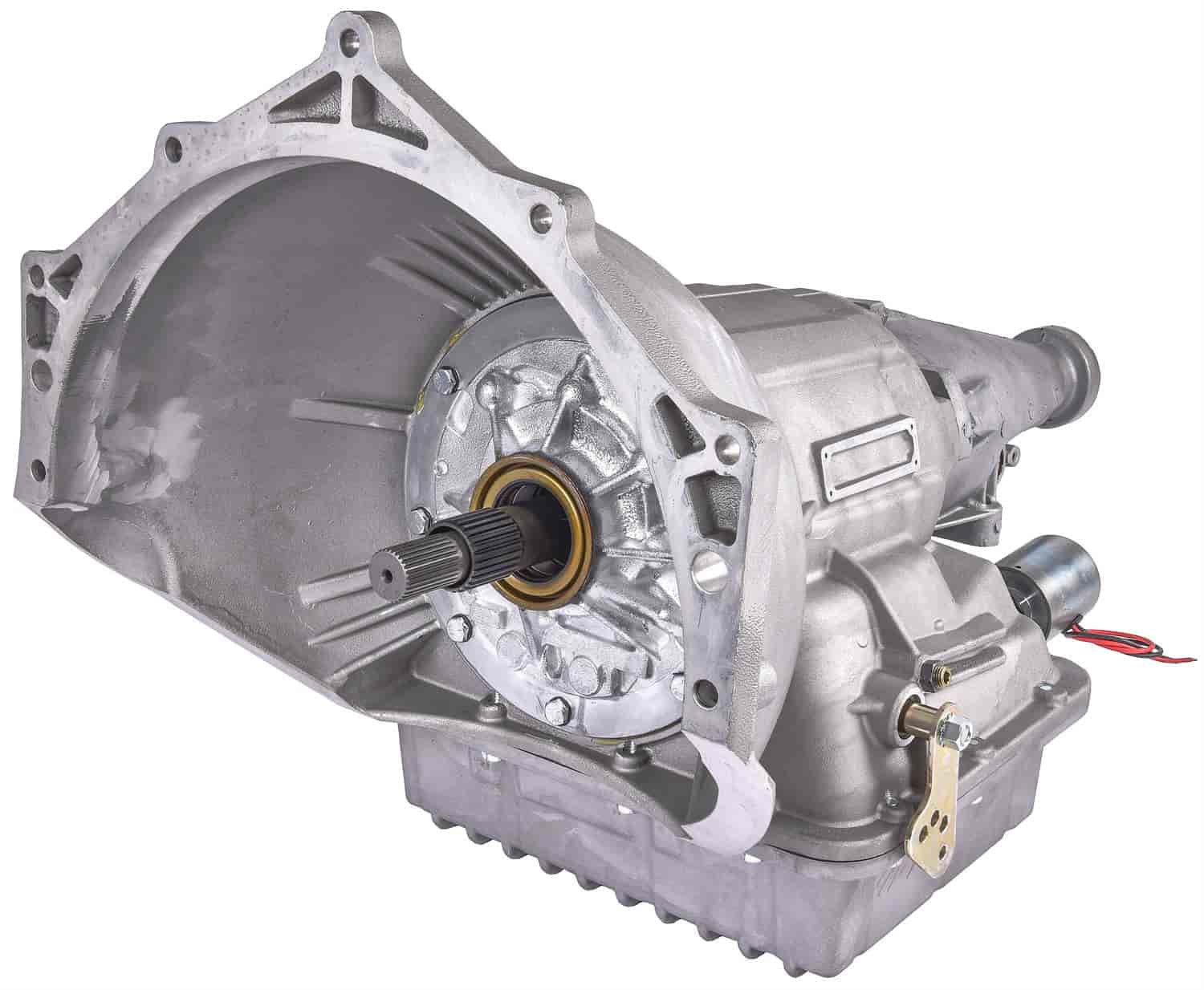 1953-1967 Powerglide 2 Speed
During the earliest years of Corvette production, those opting for an "automatic" transmission were supplied with a 2-speed Powerglide gearbox. The Powerglide was among the earliest of automatic transmissions, though its design was somewhat rudimentary by today's standards. Motorists were still required to shift a single gear, thereby switching between low/high range. However, the use of a traditional clutch was negated.
Billed by GM as the "smooth, shiftless transmission", the Powerglide was offered in a number of Chevrolet cars and trucks. However, this primitive automatic transmission underwent significant revision before being utilized in Corvette production. Powerglides used for this purpose utilized higher hydraulic pressure, additional torque convertor bolts, and a revised tailshaft.
The Powerglide was ultimately dropped from Corvette production in 1967, in favor of the new 3-speed Turbo Hydra Matic.
1968-1981 3 Speed Turbo Hydra Matic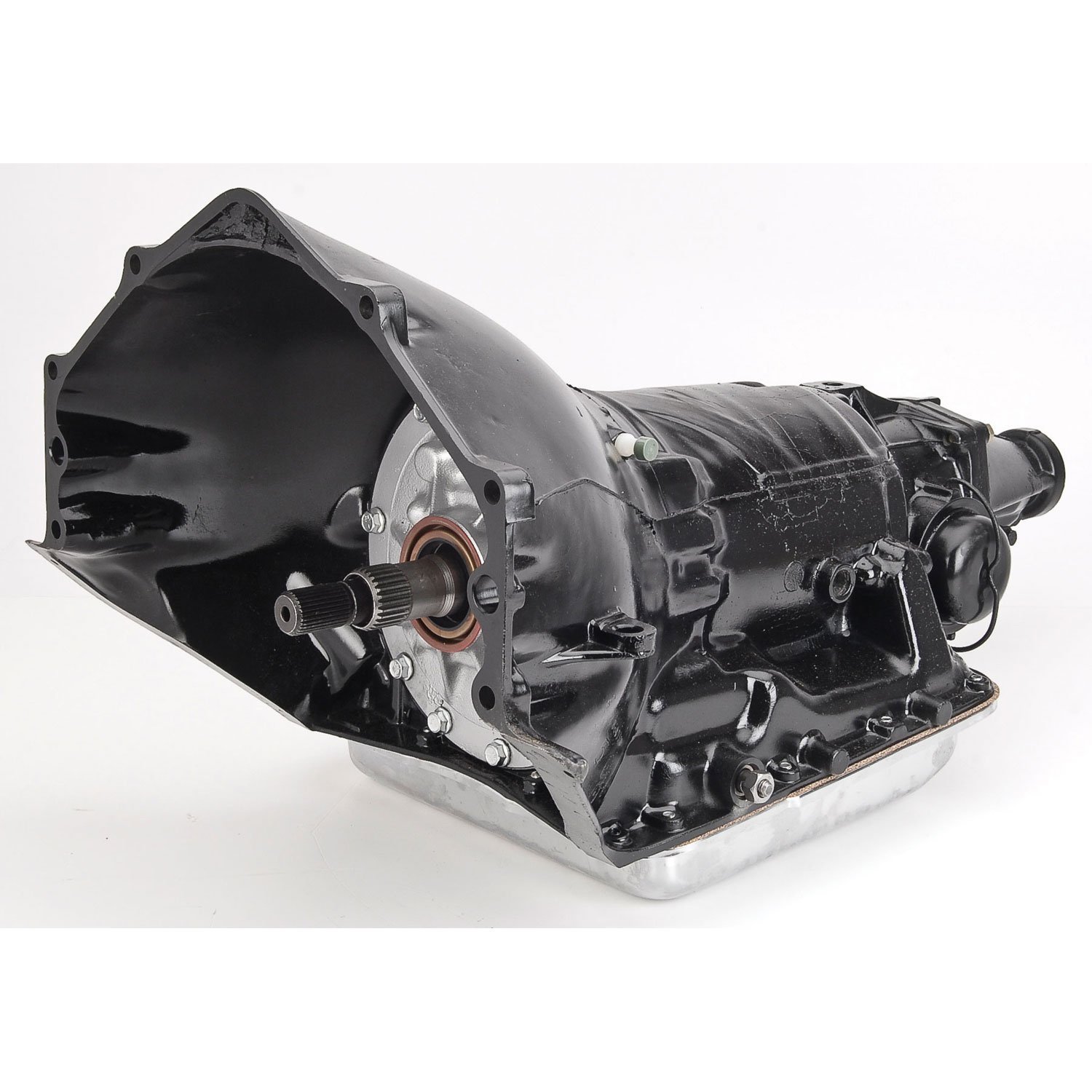 By the late 1960s, automotive manufacturers had begun pioneering a number of new and increasingly innovative automatic transmissions. Chevrolet was no exception to this rule, working diligently to produce a replacement for the aging 2-speed Powerglide. The manufacturing giant's answer came in the form of the 3-speed Turbo Hydra Matic.
The 3-speed Turbo Hydra Matic was offered in the Corvette in two different forms, the TH350 and TH400, both of which were regarded as being nearly bulletproof in their design and construction. While the TH350 was primarily paired with small-block powerplants, the TH400 served as the gearbox of choice for most big-block Corvettes of the era. Both variants of the 3-speed Turbo Hydra Matic proved far less lethargic than Chevrolet's earlier 2-speed Powerglide.
After serving the Corvette for more than a decade, the 3-speed Turbo Hydra Matic was phased out in favor of Chevrolet's newly offered 4-speed automatic in 1982.
1982-2005 4 Speed Auto (700 R4, 4L60/E, 4L65)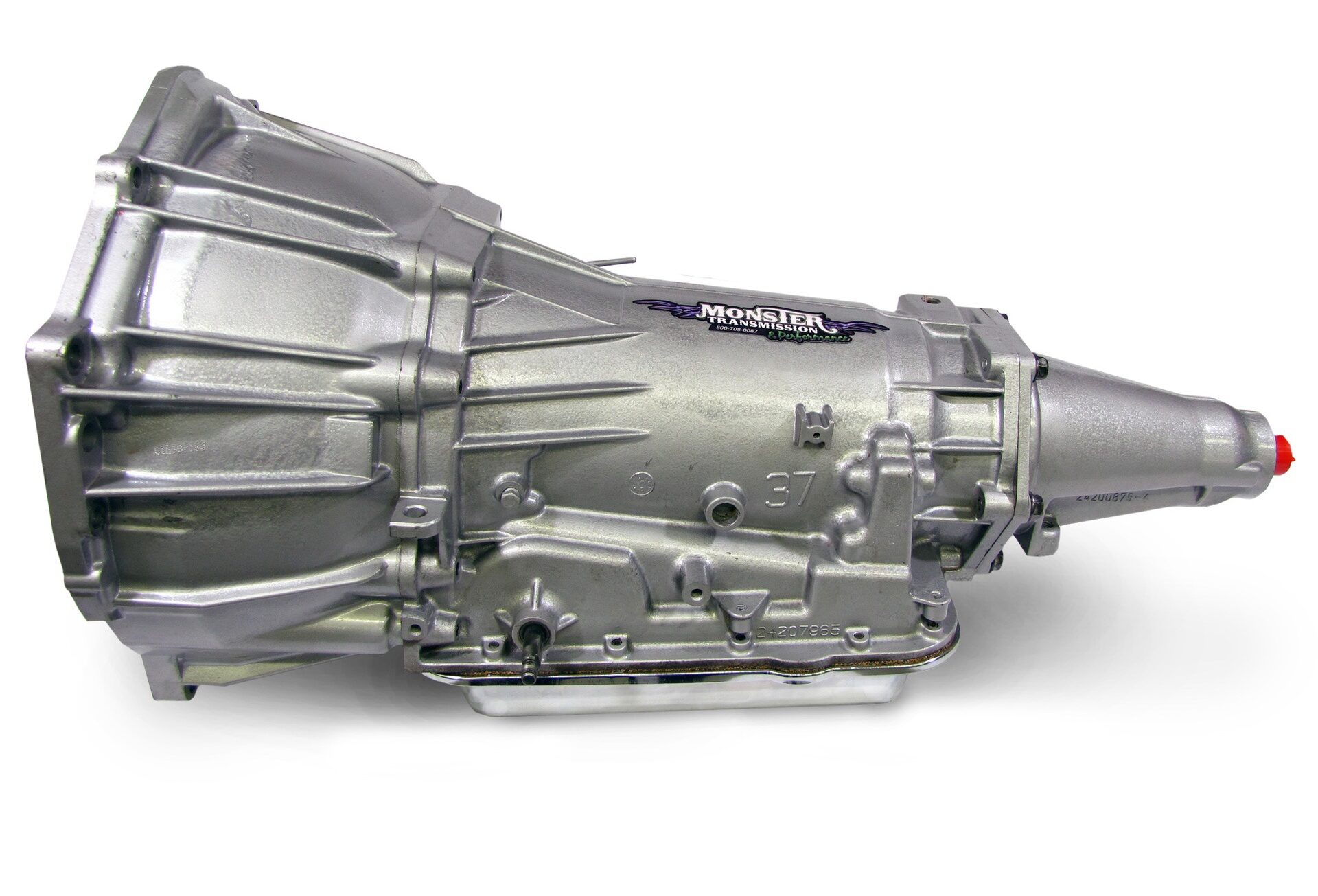 In 1982, GM began an era of 4-speed automatic transmission design, development, and production that would last for more than 20 years. During this time, GM would produce a number of their most highly regarded automatic transmissions, several of which would come to serve the Corvette. This included the 700 R4 in the early days of C4 production, followed by the 4L60, 4L60E, and 4L65.
Though all of these transmissions were of the same general family, there were a certain number of differences between each. 4-speed transmissions carrying an "E" designation, such as the 4L60E and 4L65E, indicated that they were electronically controlled. On the contrary, those without, such as the 700 R4, originated before the implementation of electronic controls. Of these transmissions, the 700 R4 was known to have been somewhat problematic, while later members of the 4L60 family were legendary for their resolve and longevity.
Finally, in 2006, GM retired its infamous line of four-speed automatics from Corvette production, opting instead to debut an all-new 6-speed paddle shift automatic.
2006-2014 6 Speed Paddle Shift Auto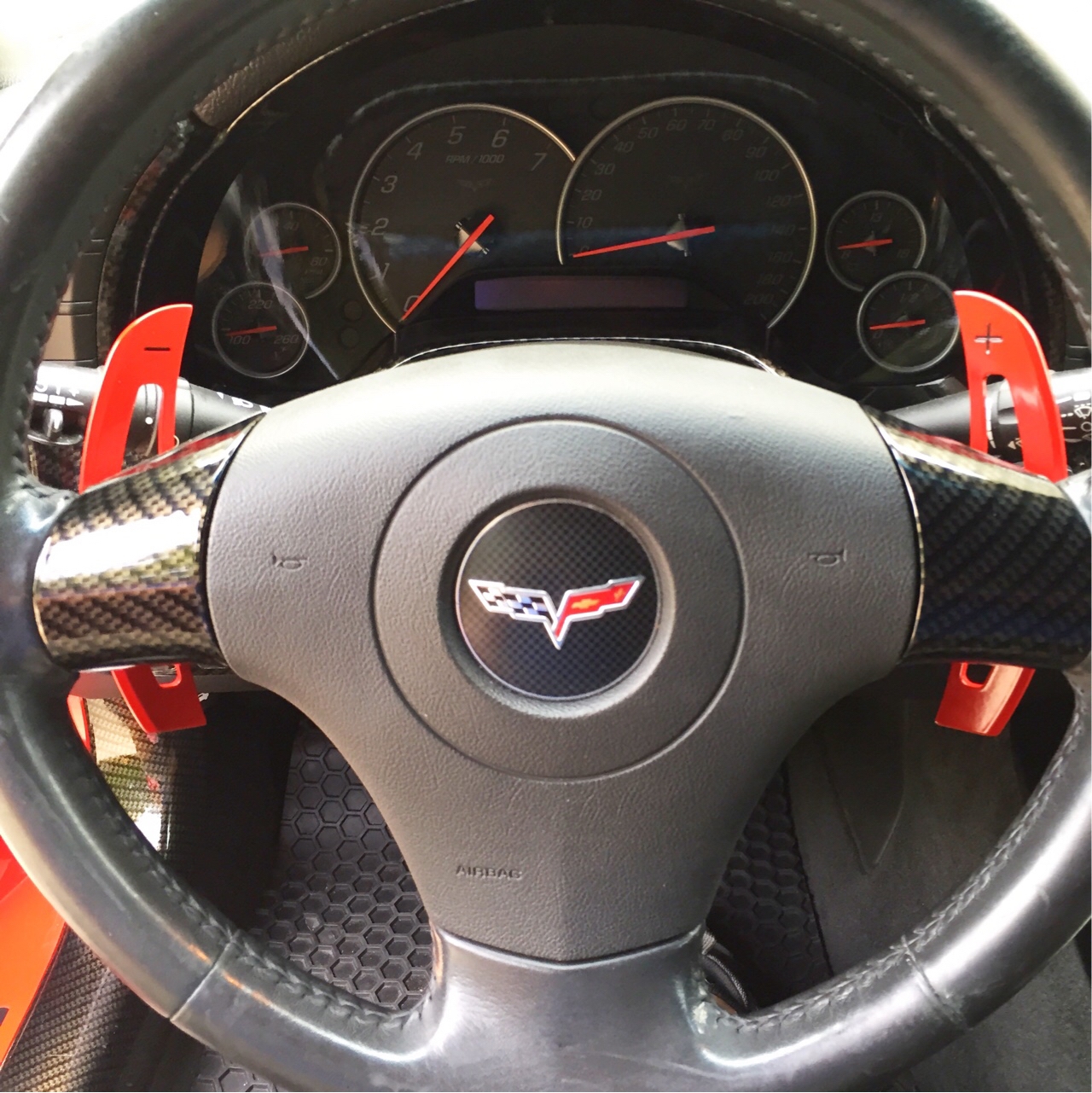 Though the Corvette's 4-speed heritage was undeniable, those within GM's design department were eyeing something new and completely revolutionary by the time sixth-generation production had begun. This notion gave rise to the next generation of Corvette transmission design in 2006, with the release of a new 6-speed Paddle Shift automatic. Due to the very design of this transmission, the efficiency of the Corvette's shift points was enhanced, while fuel economy was also aided.
Also new to the sixth-generation Corvette's transmission was the inclusion of steering wheel-mounted paddle shifters. These paddle shifters provided motorists with the ability to shift as if they were manipulating a manual gearbox. The new 6-speed transmission also used computer logic to soften shift points during leisure driving, while stiffening these same shifts during periods of significant demand.
GM further expanded upon the design of their automated/paddle shift transmission with the release of the 8L90 in 2015.
2015-2019 8 Speed Paddle Shift Auto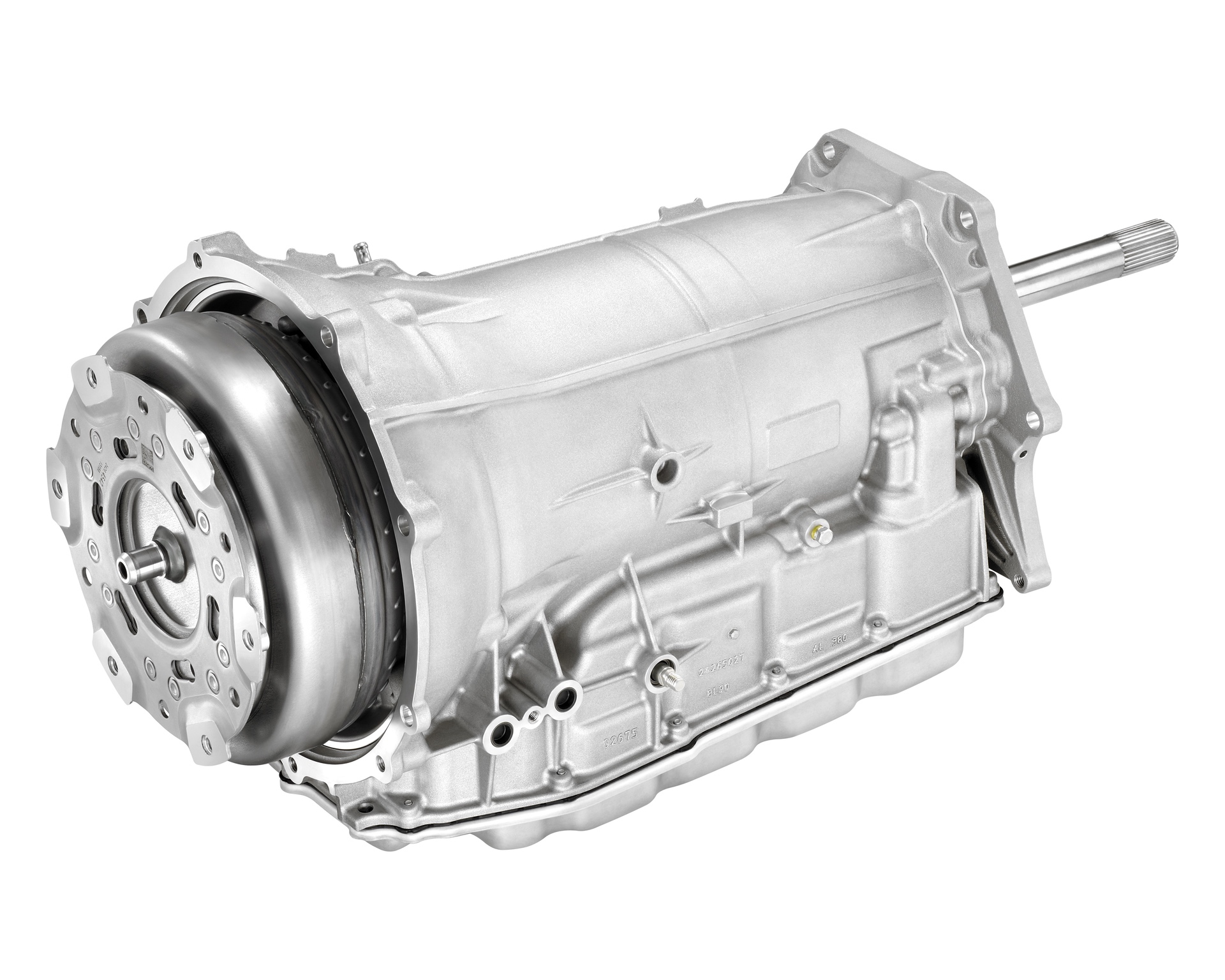 Beginning in 2015, GM began outfitting the Corvette with a highly refined Hydra Matic 8L90 8-speed automatic transmission. The 8L90 utilized four gear sets, along with five individual clutches to prevent efficiency loss and expedite shift sequences. The result was an automatic transmission capable of shifting like nothing else before it, thereby reducing 0-60 MPH times by a significant margin.
Another key point of the 8L90's design was the transmission's extensive use of lightweight aluminum and magnesium. This resulted in an eight-pound decrease in weight over the 6-speed automatic of just a few years prior. The 8L90's use is also cited as the direct influencing factor behind a 3.5 percent increase in fuel economy over the previous generation's 6-speed automatic.
The 8L90 was ultimately dropped from production, prior to the Corvette's shift to a mid-engine layout in 2020.
2020-Present 8 Speed M1L Dual Clutch
The C8 Corvette was unique in more ways than one, including the fact that it served as the first generation of Corvette to have only been offered with an automatic transmission. All C8 Corvettes (thus far), have come equipped with a TREMEC 8-speed DCT automatic transmission. This transmission utilizes a dual-clutch design, allowing for rapid shifts of less than 100 milliseconds.
The TREMEC 8-speed utilizes computer-generated algorithms to enhance a motorist's driving experience and is even able to differentiate between standard cruising and periods of increased performance demands. Control software varies shift points based upon these observations, in a bid to enhance overall performance. Steering wheel-mounted paddle shifters are also standard on the C8 Corvette, allowing drivers to select the gear of their choice depending upon the conditions at hand.