Food for Thought: Why not Build a Corvette-Powered DeLorean DMC-12
There have been few cars in automotive history more iconic than John DeLorean's DMC-12.  When the car showed up in the early 1980s, it became an almost overnight sensation.   When it showed up as Doc Brown's time machine in 1985s "Back to the Future," it became a cultural phenomenon.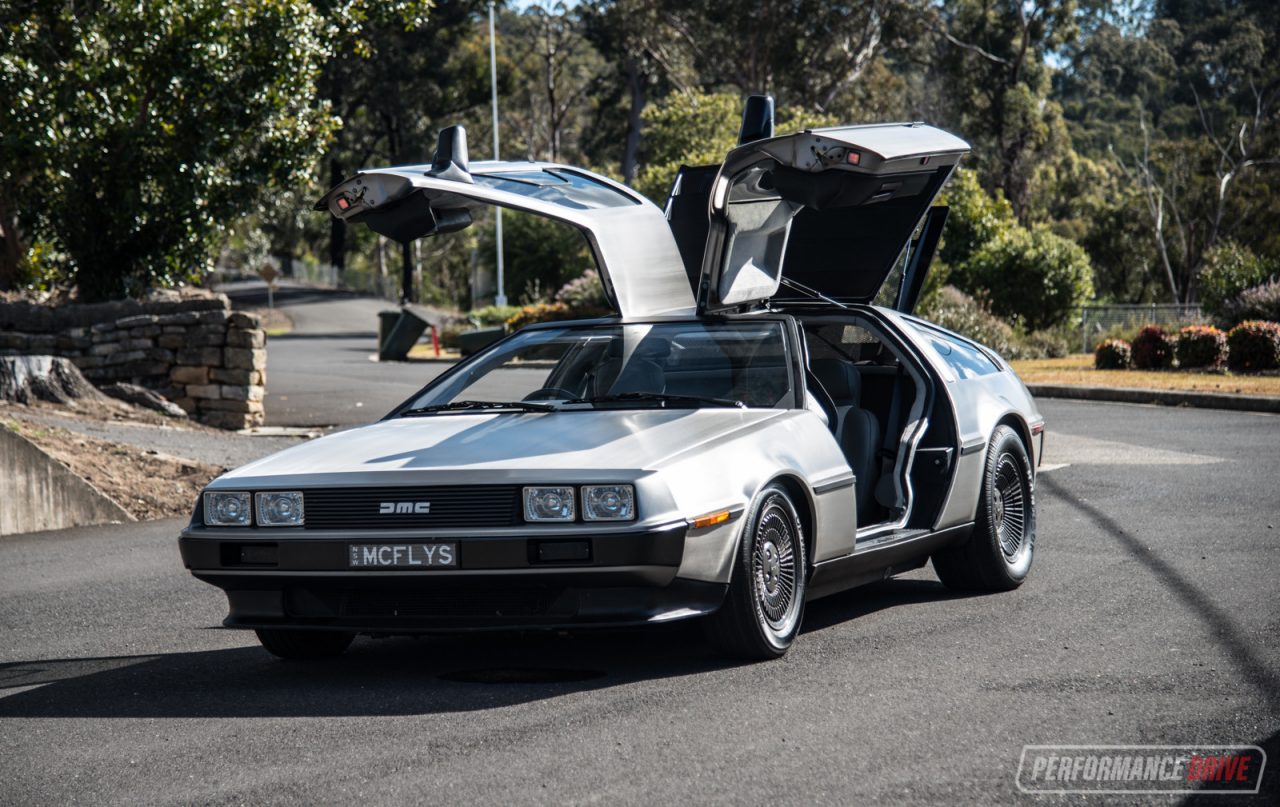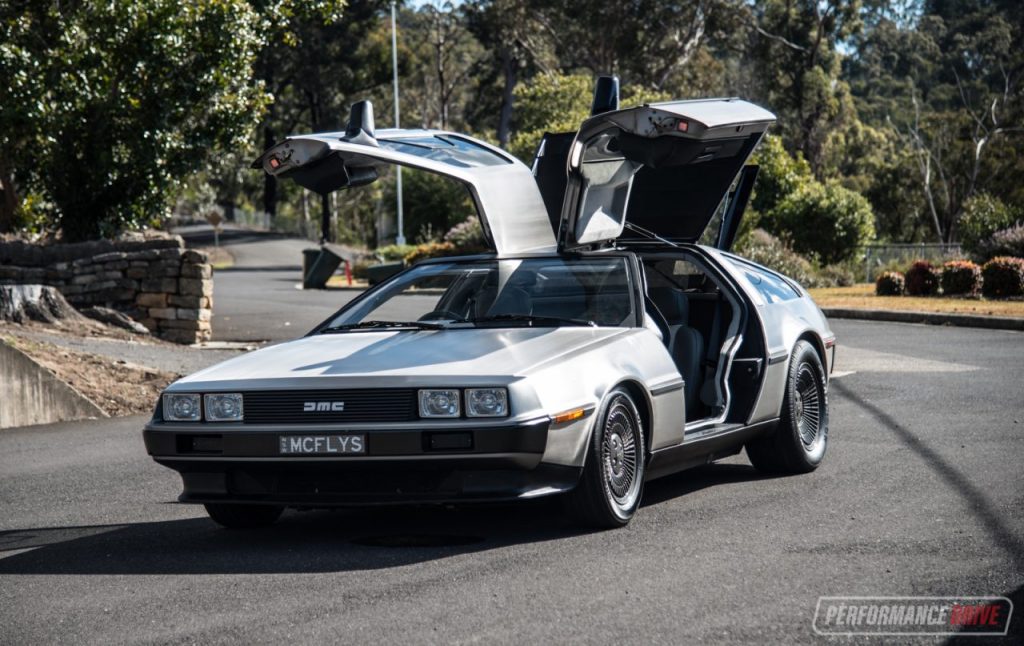 Unfortunately, the DeLorean was more "splash" than substance.  Yes, the car looked aggressive, with its gull-wing door and its long, low profile.  However, when it came to power, the DeLorean was found to be lacking.  Every DeLorean built during its two-year production run came equipped with a Peugeot-Renault-Volvo (PRV) 2.85 liter (174 cubic inch) engine that produced an underwhelming 130 horsepower (132 PS / 97 kW) at 5,500 rpm.  Despite having a relatively low curb weight (2,718 pounds), the DMC-12 had a factory-published 0-60 time of 8.8 seconds, though Car & Driver magazine put its actual 0-60 time at 9.5 seconds while Road & Track reported it to be 10.5 seconds!  Hardly the stuff of high-performance time machines, or even early-80s-era sports cars.
The XP-882 Aerovette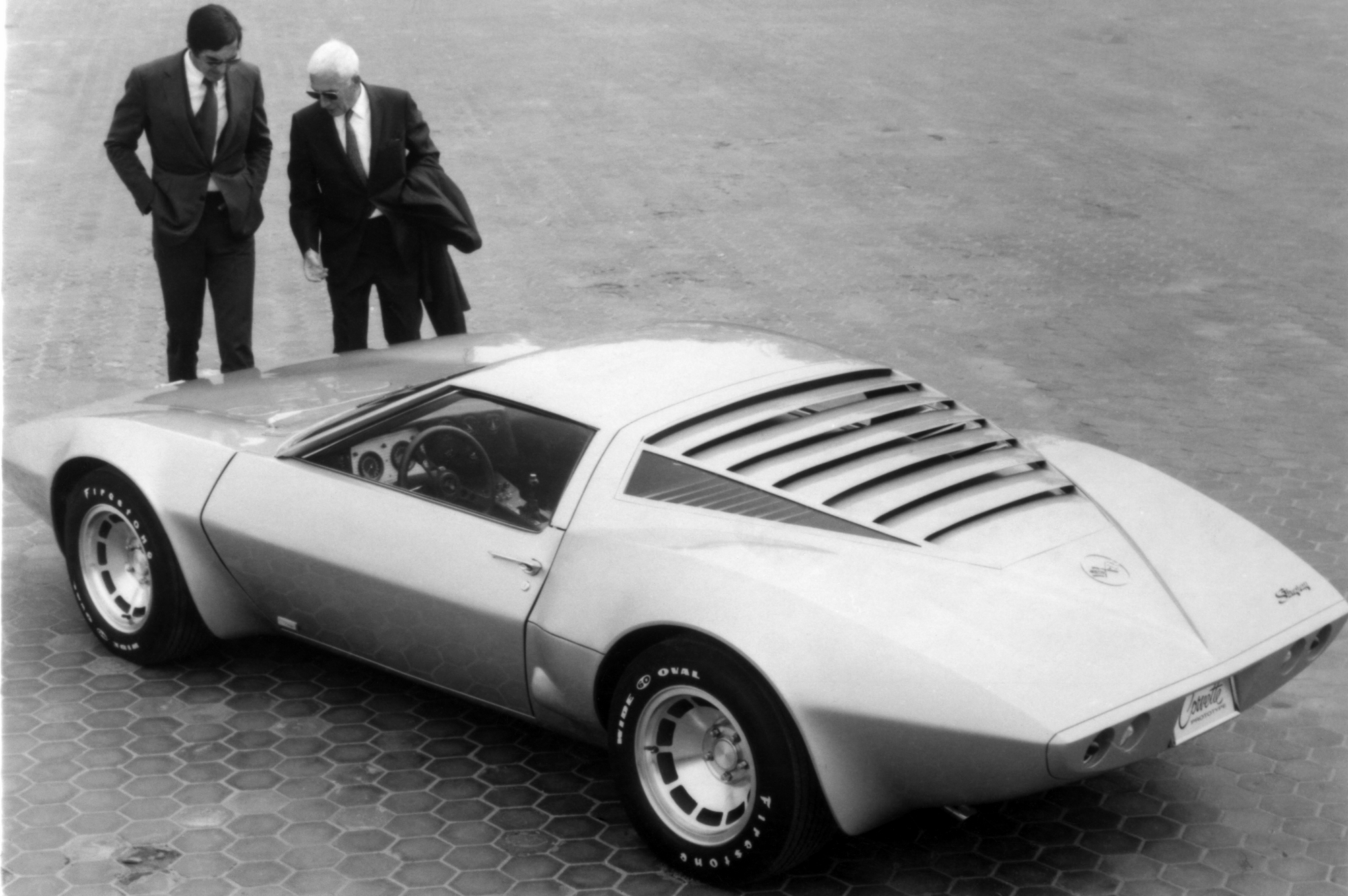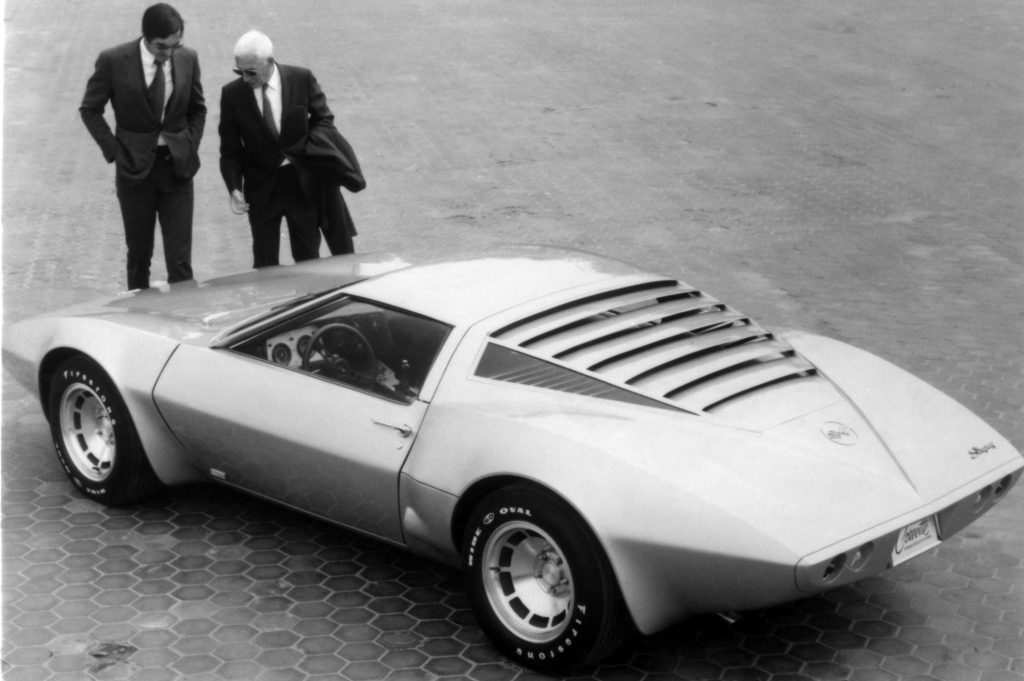 But here's the interesting thing about the DeLorean.  Before John Z. DeLorean started his own sports car production company, he was a high-ranking executive for General Motors.  In the early seventies, he even worked closely with both Pontiac and Chevrolet on the development of some truly remarkable sports cars.  The first, the Pontiac Banshee, was arguably a more compact version of the third-generation Corvette.  The second – and the one that most closely relates to this story – was Chevrolet XP-892 Aerovette Concept.
You might ask "why is this car relevant to the story of a Corvette-powered DeLorean DMC-12?"  The answer is that, in many ways, the XP-882 was a direct predecessor to Deloreans, well, Delorean!
Originally powered by a four-rotor Wankel engine, the Aerovette featured a mid-engine configuration, an aluminum alloy chassis that certainly resembled the Deloreans stainless steel body panels, and included gullwing doors!  What's more, after the rotary engine program was discontinued by GM, the Aerovette's four-rotor engine was replaced with a 400 cubic-inch (6,600 cc) Chevrolet V8 engine.  The car was so well received by GM management that the car was approved for production, with the production model receiving a 350 cubic inch engine in place of the Aerovette concept's larger engine.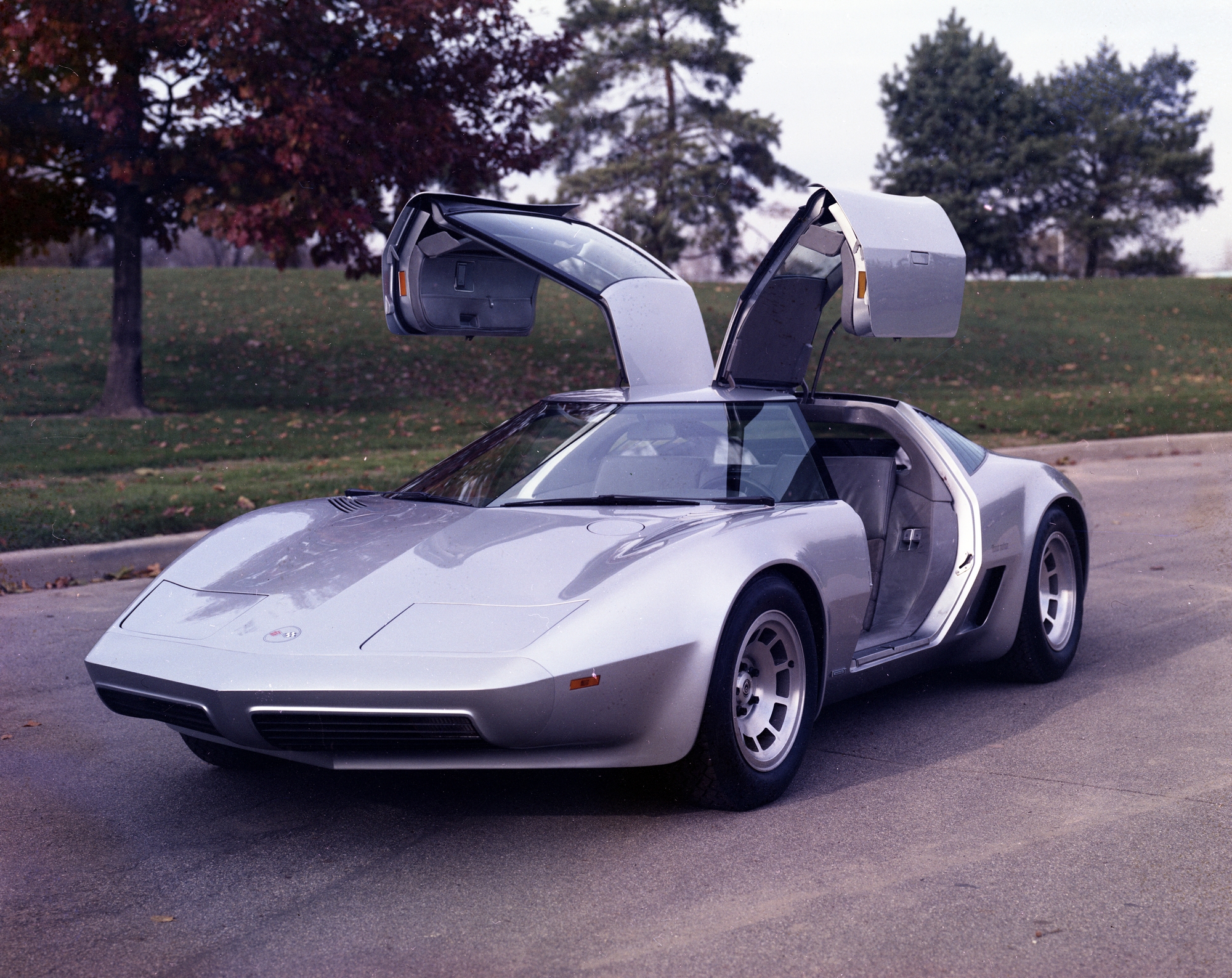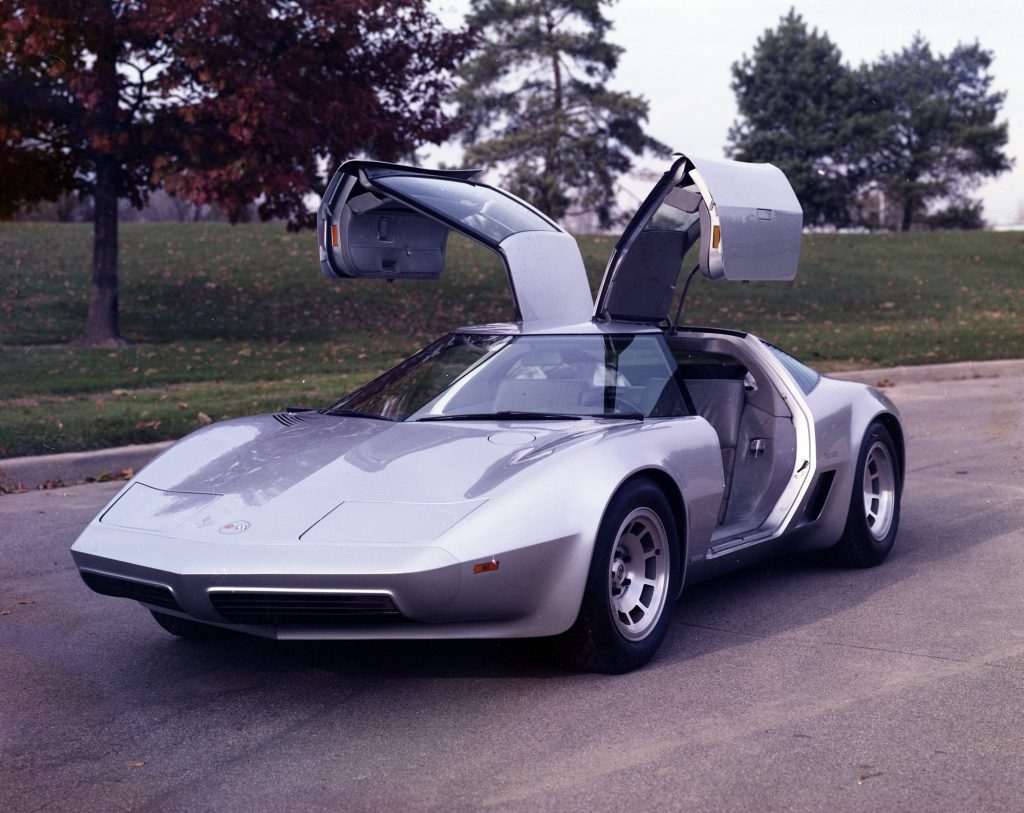 Unfortunately for all of us, the Aerovette program was abandoned after Dave McLellan replaced Zora Arkus-Duntov as Corvette's chief engineer.  While not a reflection on McLellan, who advocated for the continuation of a V8 engine as the sole powerplant of the Corvette, it was decided that the continuation of a front-engine Corvette program was more financially viable, and so the Aerovette program was discontinued indefinitely.
However….it has led some of us in the Corvette community to wonder.  What if the Aerovette had gone forward?  How different would the Corvette architecture be today?  Moreover, what would it have been like to drive that early, mid-engine Corvette that, quite literally, lept from the imaginations of Zora Arkus-Duntov and John Z. DeLorean.
Schattenkirk's LS4 Swap
The answer, at least partially, might come from a select group of enthusiasts who have elected to install a Chevrolet small-block V8 engine into their DMC-12 Delorean sports cars!
In an article originally written by Andrei Tutu and published at autoevolution.com, an automotive engineer named Josh Schattenkirk successfully installed two LS-4 engines into a pair of Deloreans.  Rated at 300 horsepower, the aluminum block engine was the right weight, had the proper cooling assets, and possessed enough horsepower to bring the Delorean to life.  Equally important, Schattenkirk developed an "LS4 swap kit" that enabled the Chevrolet small-block to be mated to the Delorean's factory Renault five-speed manual transmission.
Of course, other modifications had to be made as well.  For starters, the car needed bolstered suspension and more braking power.  Each car received KW-supplied coilovers, fully adjustable upper control arms, billet aluminum lower control arms, and new bushings.  As for the brakes?  These were a transplant from a Mazda Miata.
An Australian-Born LS-Swap Delorean
Taking it a step further was an Australian-built DeLorean that was assembled by a private owner in the "land down under."  Going only by his first name, Nick swapped an LS6 engine into a Delorean (one of just 50 examples ever exported to Australia).  His car, which is a meticulously restored example of the famed DMC-12 sports car, received a custom exhaust which, when paired with the robust Chevrolet powerplant, produced a hefty 400 horsepower at the wheels.
While we don't have as much information on the car as we did on the earlier examples created by Schattenkirk, the following video will give you some idea of what Nick's pristine DMC-12 Delorean is capable of with its transplanted "heart."  To be certain, this Delorean is a LOT faster than any factory model.
While LS swaps are certainly nothing new in the world of aftermarket performance, we think that their use in such an iconic sports car, especially given the common ancestry shared between it and the Corvette, makes this an ideal fusion of two iconic automobiles.  One other cool point of note – Zora Arkus-Duntov availed himself to John DeLorean when the latter was trying to get his sports car off the ground.  Had it not been for the bad dealings that ultimately brought John DeLorean and his company to an untimely end, it is highly possible that Duntov may have helped pave the way for a whole new division of mid-engine sports cars….a vision that he'd had for the Corvette since joining Chevrolet in the late 1950s.
While we'll never know what "might have been," we at least know that the fusion of Chevrolet's V8 powerplant into Delorean's gull-wing sports car is a match made in heaven…and we hope that, someday, we might find one that we can experience for ourselves!