..As the Volvette V06!
Watch out Corvette Fanatics…Something "Wicked" This Way Comes!
In the tradition of Halloween, we bring you something that's just a little bit bizarre, perhaps a little bit creepy, and, frankly, something that's a whole lot like the Frankenstein's Monster!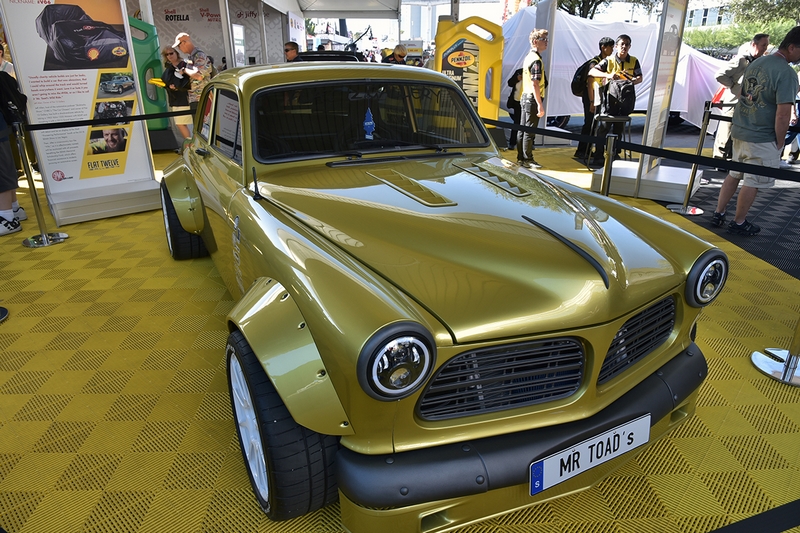 Take one part 2013 Corvette Grand Sport and fuse it with a 1963 Volvo 122S Amazon.  What do you end up with?  The Volvette V06, a one-of-a-kind Volvo/Corvette hybrid that is something you might find in the laboratory of some mad-scientist – only much cooler.
The Volvette V06 (no, that is not a type-O) was built by Jeff Allen, formerly a builder on the show "The Car Chasers" (CNBC).  It began when Allen got a hold up of a badly smashed-up 2013 Corvette Grand Sport and a Volvo donor car, which appeared to be in pretty good condition from the start.
Although the build seemed to be pretty straight-forward – namely, shove the underpinnings of a high-performance Corvette beneath the body of a Volvo 122S – the process was actually more challenging that one might expect.  It took some effort to mate the two vehicles together, but the end result is totally worth it.  As an added bonus, Allen hired Lingenfelter to bolster the stock LS3 engine to a "face-melting" 600 horsepower.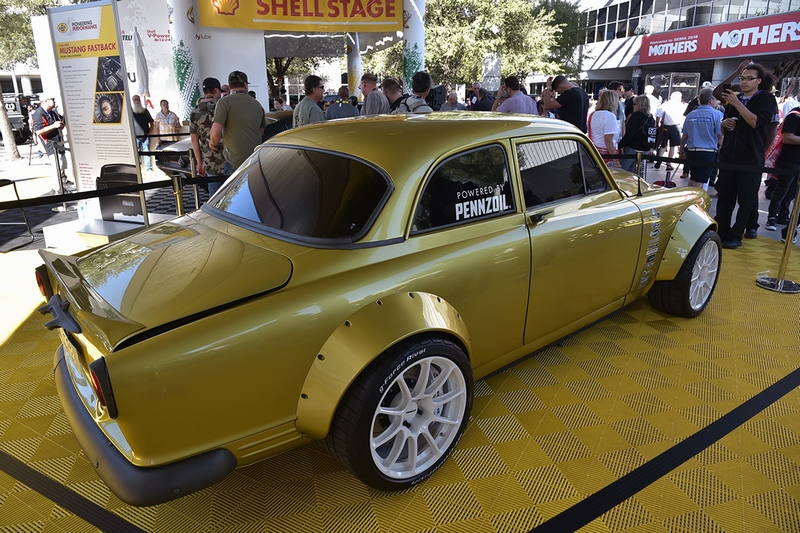 Perhaps the best part of this build though was the purpose for which it was created.  The car was created by Allen to raise money for the SEMA (the Specialty Equipment Market Association) Memorial Scholarship Fund.  This scholarship program is specifically designed to offer financial assistance to students pursuing a career in automotive technologies.
The car will be on display now thru November 2 at the 2018 SEMA show at the Las Vegas Convention Center in Las Vegas, Nevada.
Source: Jalopnik