It's been bizarre in the collector car world the last decade, especially with Corvettes, and it doesn't take long watching one of the popular auctions like Mecum or Barrett-Jackson to have a drop-your-jaw moment. That was my first reaction when seeing this listing for a pair of special ZR1s. Let's first take a quick look, then take a dive into what makes these ZR1s so rare.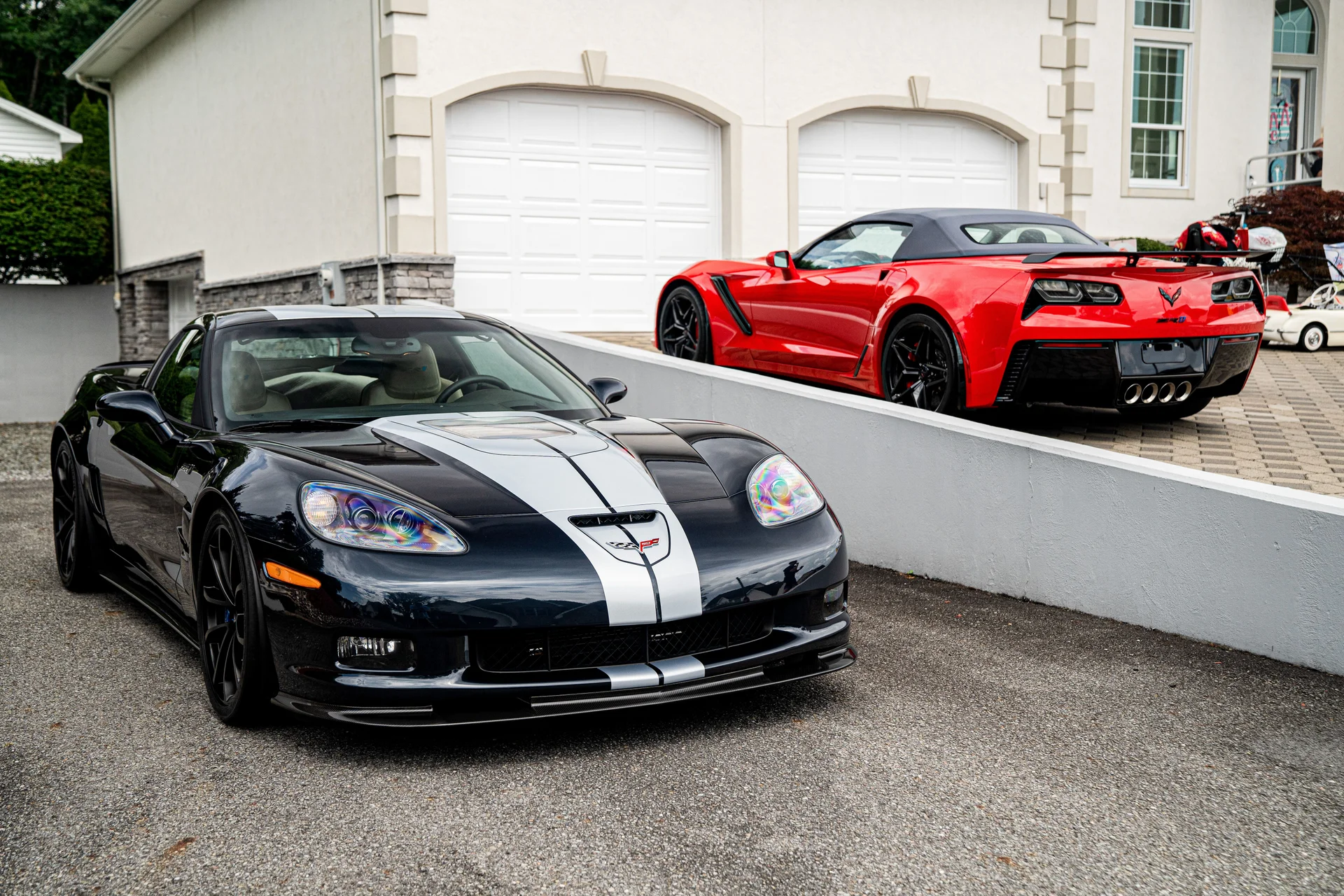 Quick Facts
2013 Chevrolet Corvette ZR1 1ZR Coupe:
The Last C6 ZR1 Corvette Ever Produced
VIN Number 482
1 of 54 C6 ZR1s Produced in Night Race Blue Metallic
1 of 1 Confirmed by the National Corvette Museum
60th Anniversary Design Package
ZR1 High-Performance Package
1 Owner Since New
55 Miles
2019 Chevrolet Corvette ZR1 3ZR Convertible:
The Last C7 ZR1 Convertible Off Assembly Line
7 Speed Manual Transmission
Extensive Documentation
Photos Showing the Build Process at the Bowling Green Assembly Plant
MSRP: $142,275
1 Owner Since New
155 Miles
Offered as a Pair for

$1,500,000
Woah, somebody get Leno on the line! Let me know what you think about this stunning pair of ZR1s. Are they collectible enough to warrant the asking price? We have the fastest-growing Corvette community on our Facebook page, with over 154,000 followers (35,000 since January!). Come join other hardcore enthusiasts and say hello, Douglas B.
Note: CorvSport has no affiliation with JFK Auto, nor were we compensated for featuring these ZR1s.
Click Here for the Full Listing
Photo Gallery
[Full Feature Videos Below]
55-Mile C6 ZR1
155-Mile C7 ZR1
Feature Videos