One of my first thoughts is congrats to any C8 Z06 owner who is using this beast enough to require multiple tire changes. At least this performance masterpiece is not sitting on a pedestal in an enthusiast's garage. The other thing that jumps out at me is the option price. Wow GM, I officially welcome you to the elite Porsche Club of absurdly priced options.
You managed to come up with an option package that is nearly half the price of the C5 Z06. Heck, you can buy most nice C5s for less (like the low-mileage FRC I picked up a few months ago). Granted, they are custom-built for GM by Carbon Revolution in Australia, and in fairness, the wheels are part of the Z07 package, so you do get more than just the wheels for $20,000. But obviously, the $20,000 headline gets the YouTubers clicks, so we rolled with it.
Okay, now that we have some housekeeping out of the way, let's get on to this popular YouTuber's issue. Speed Phenom took delivery of his Z06 about 6 months ago, and notes that he was the first customer delivery at the Corvette Museum. He then proceeded to drive it across the country from Bowling Green to California, and on that trip picked up his first nail in the pricey run-flat Michelin Cup 2 R. That's when he first discovered how reluctant Chevy dealers were to work with these wheels.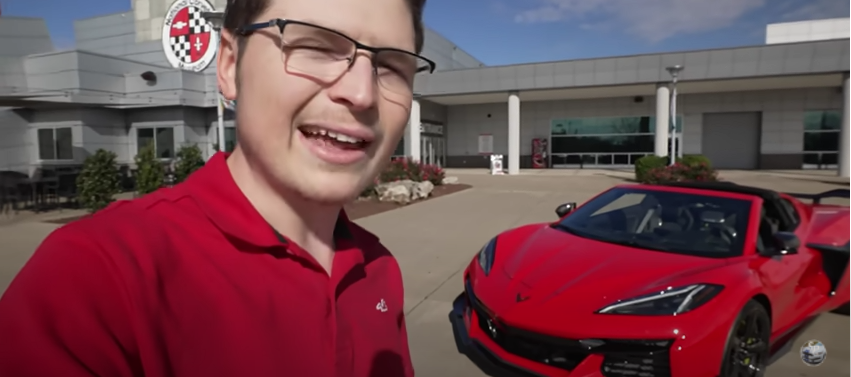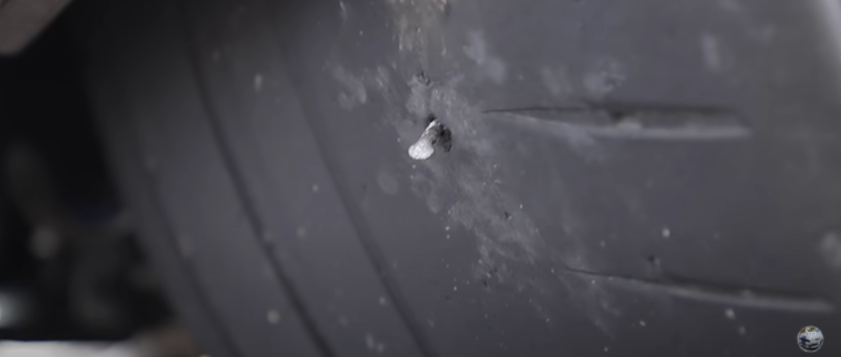 Are you thinking the same thing I am? That tire sure looks like it has more than a few thousand miles, but such is the world of high-end sticky tires. He notes no Chevy dealer had ever installed a tire on the carbon fiber wheels, and after calling around to numerous California dealers, he finally found one willing to install a new tire. Speed Phenom says "the process is just not in place" and that the tire machine GM uses kept "disintegrating the carbon fiber material".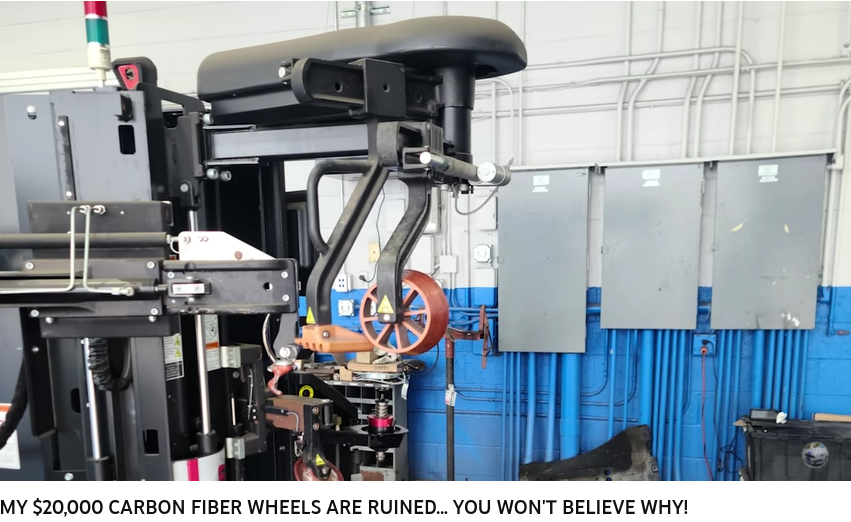 What did the dealers say? According to Phenom, they told him, "Chevy hasn't trained us for this, we're trying to follow their protocol."
Here is the culprit.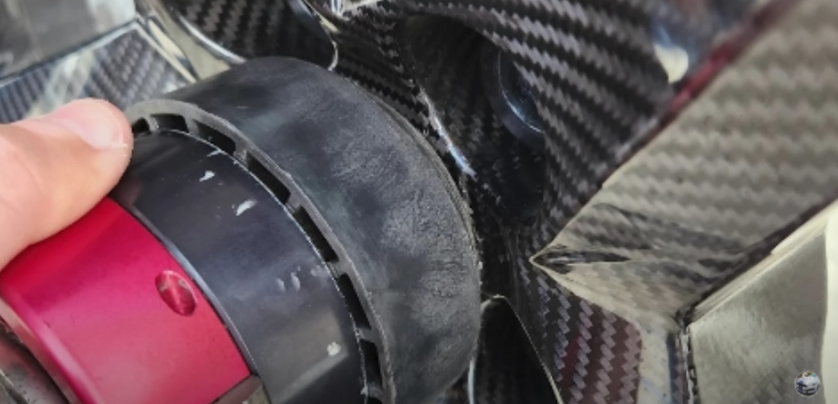 And here is the result after multiple tire swaps, due mostly to Phenom churning through tires as he was showing his viewers what the Z06 could do on the track. Ouch.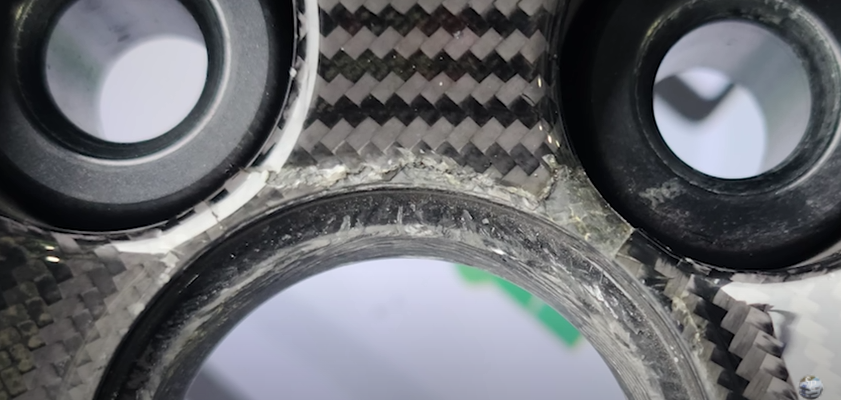 At the end of this video, Speed Phenom does an excellent job summarizing the experience, and how it goes far beyond the Chevy dealer messing up his carbon fiber wheels with improper training and equipment. He points out the elephant in the room and states that if GM is going to build a supercar in the mid $150,000 to $200,000 range, they better start taking lessons from Ford on the GT, or Ferrari and Porsche, and create a customer experience that is parallel to the cost of entry.
Below is video 1 from Speed Phenom's experience, with a follow-up video just under it, showing how GM stepped up to the plate with brand-new replacement wheels. But not so quickly, as the transaction in video 2 did not go as smoothly as you would hope. This is GM after all. Once again, the Chevy dealer where he picks up the wheels does not want the liability of installing the tires. So he drives to another dealer, and you guessed it, no go.
And after multiple calls, Phenom has yet to find a Chevy dealer who will install tires on his carbon fiber wheels, and the dealer could not even let him have the boxes the new ones came in, as they said they would get "charged for them". He signs off by soliciting help from his viewers, good luck Phenom! CorvSport has an active community on our Facebook page, I would love to hear from you!  Douglas B.
Video 2