Re-Visiting the Rear Engined XP-819 "Ugly Duckling" Corvette
For those of you who wonder just how long Chevrolet was considering a mid-engined Corvette, you might be surprised to learn that the idea started more than a half-century before the 2020 C8 Stingray made an appearance on the automotive stage.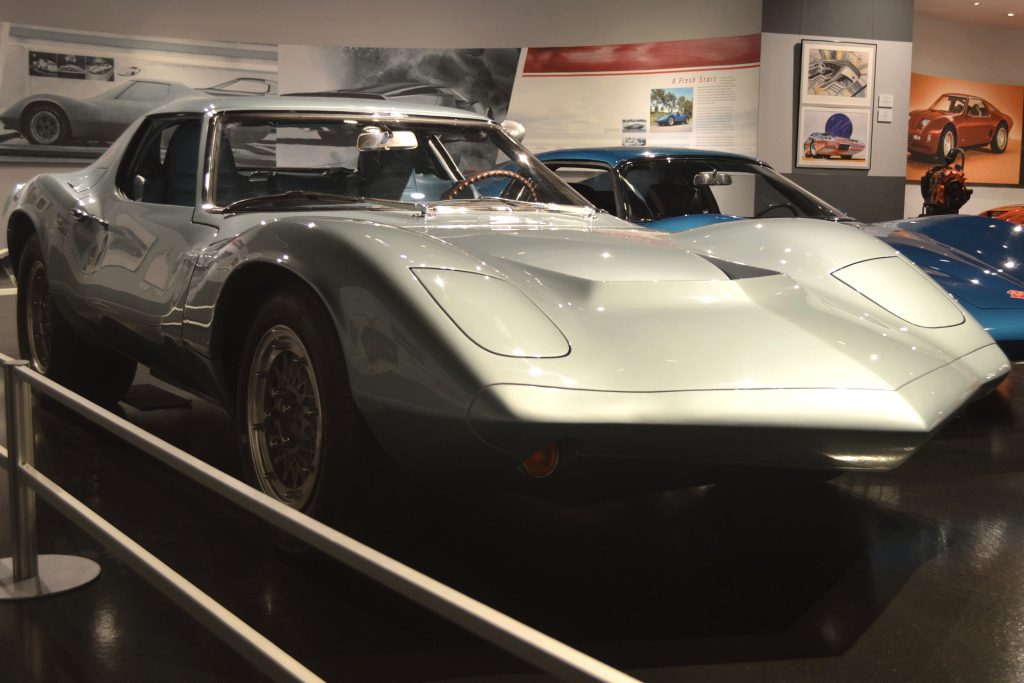 The idea was birthed in the 1960 CERV (Chevrolet Engineering Research Vehicle) I but started to take shape in the mid-1960s when designers like Larry Shinoda began designing cars based upon engineering specifications provided to them by Zora Arkus-Duntov.  These specifications provided a baseline from which both rear-and-mid-engine Corvettes might evolve.  In 1964, Shinoda introduced the world to the XP-819 – a rear-engined Corvette that featured styling cues synonymous that would become synonymous with the third-generation Corvette that would begin production four years after the "Ugly Duckling's" introduction.
Zora had been fascinated with the idea of building mid-and-rear-engined sports cars after building the original Corvette SS racer.  The extreme heat generated by that earlier car's engine had convinced Zora that placing the engine behind the driver wasn't just a good idea, but an absolute necessity to ensure driver comfort and sustainability during long, physically demanding races like the 24-Hours of Le Mans.   Zora had begun developing line drawings of a rear-engined Corvette on the walls of his shop using a standardized 90-inch wheelbase he'd established for any rear-engine concepts that were to be developed by GM.   Zora's design was reminiscent of the second-generation Corvette StingRay, but with all of its mechanical components – including its engine, radiator, fan shroud, and condenser – hung off the back of the car. These components were then concealed beneath a 1963-style rear end.
Meanwhile, Larry Shinoda had started work on a car that moved the driver further back in the car's cockpit and sat him/her very low in the car.  With the exception of the engine, the remaining mechanical components were moved back to the car's front end.   The car that started to emerge from Shinoda's designs became the basis for the XP-819 concept.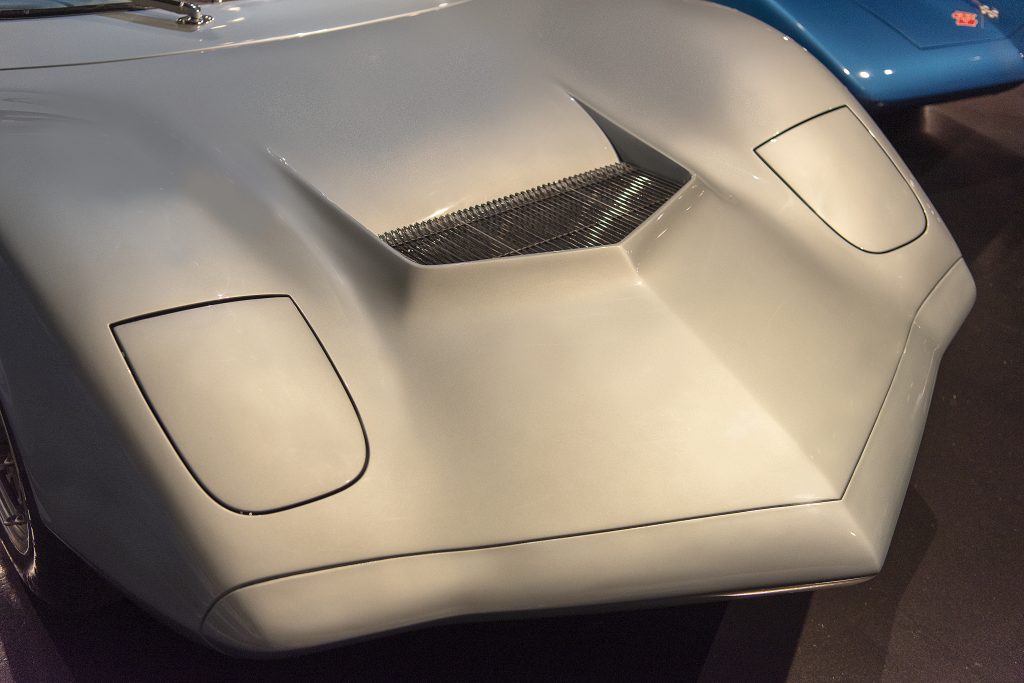 Confident in his own design, and curious about Shinoda's, Zora called for an executive decision to decide whether or not a rear-engine Corvette concept might be built from the specifications that he had established, using either his or Shinoda's drawing as a baseline from which the actual car would evolve.   A meeting was called in Hank Haga's Chevrolet 2/3 Studio at which time Zora presented his design.  It was during Zora's presentation that he said "Ha, it would be (a) very ugly duckling."  The comment created a ruse among those present and the "Ugly Duckling" moniker became an indelible part of the XP-819's history.  As those present responded to Duntov's comment, Director of Design Irv Rybicki went so far as to say that "anyone who could fix that would have to be a (expletive) genius!"
When asked, Shinoda replied that he thought that Zora's "ugly duckling" could be transformed into a beautiful car and offered to show the design to all present.  Astonished, Rybicki asked the young designer "What do you mean do we want to see it?  Do you have it done?"  Shinoda acknowledged that the design was nearly complete and that the team of designers, engineers, and managers could view it after lunch.  And not just a couple of sketches, but a full-sized rendering that clearly depicted a fully realized car.
In truth, Shinoda's drawings weren't quite as complete as he'd claimed, and so he and his team returned to the studio and hastily worked to complete the full-scale tap drawing before Duntov, Rybicki, Haga (and everyone) else returned to view the car.    When they saw the car, they were astonished.  For his part, Zora couldn't believe his eyes.  he took out a tape measure and begin validating all of the dimensions/specifications.  He even went so far as to ask Shinoda "where did you cheat?"  But try as he might, Duntov could find nothing wrong with the design.   After being enthusiastically approved by all present, it was decided that the design studio should build the car.
And so, the XP-819 "Ugly Duckling" was born.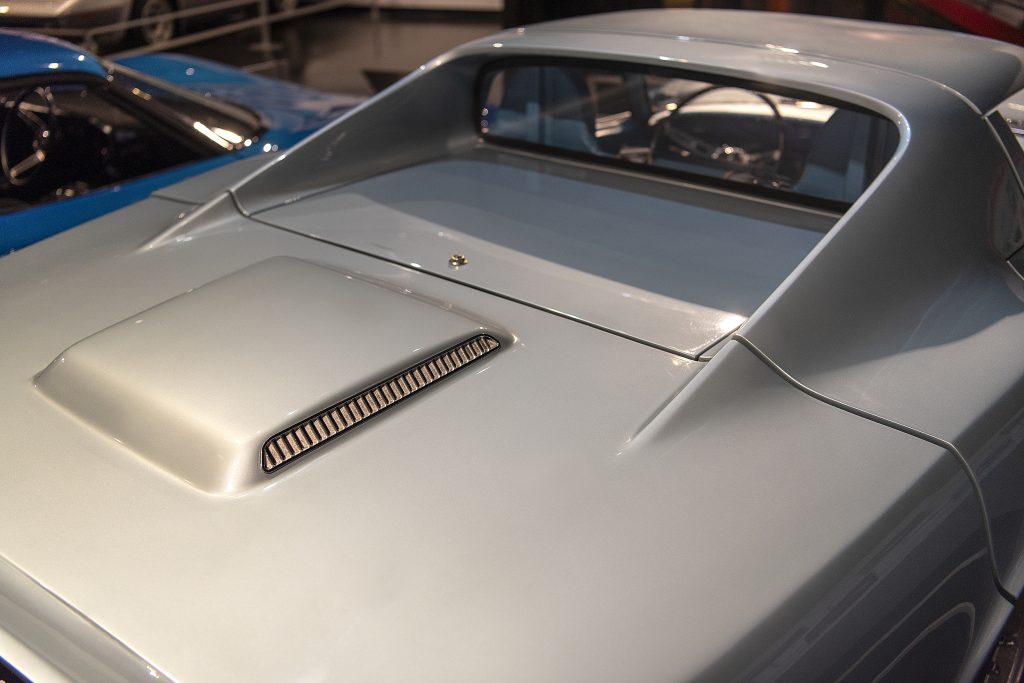 Of course, Shinoda's design was far from ugly.  In fact, it provided the basis for many of the styling cues found on the 1968 (and later) third-generation Corvette.  It also served as the genesis of Bill Mitchell's Mako Shark II and Manta Ray concepts.  Its classic coke bottle shape, enlarged front fender flares, and its overall proportion looked remarkably like its third-generation production counterpart.  Unlike the conventional front-engine, the rear-wheel-drive platform found on all third-generation Corvettes, the "Ugly Duckling" had its engine hanging out past its rear axle.
Unfortunately, the XP-819's success was short-lived.  Despite being aesthetically pleasing, the car suffered from weight distribution issues which ultimately led to its untimely crash/destruction during a preliminary test drive.  Of course, its history didn't end there, and the car itself found new life over the course of time and includes an incredible and incredibly unlikely series of events that ultimately had the car find its way to a whole new life in the hands of several private collectors…
…for anyone that would like to learn a whole lot more about the 1964 XP-819, along with nearly 50 other unique Corvette concept cars (including a number of additional mid-engine models), please check out my book "Corvette Concept Cars: Developing America's Favorite Sports Car."  The book takes a deeper look at the origins of the Chevy Corvette and includes many, never-before-seen images from General Motors (and elsewhere) depicting many of Chevrolet's most unique Corvette concepts in the history of the brand.
You can order your copy by clicking here.