C6 Corvette Car Covers
Designer Mat Black/Silver Two Tone C6 Embroidered Logo Car Cover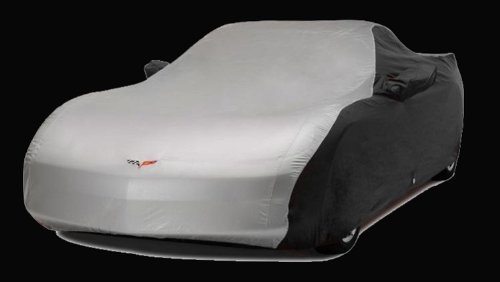 This two tone car covers comes with an embroidered 2005-2013 C6 Corvette logo to make it look more special.
The Intro Guard car cover is a lightweight but extremely protective car cover that will give your car the protection it really needs.
It's made from a soft 150 denier woven polyester fabric with aluminized polyurethane and acrylic coating.
It does a fine job in protecting your car from UV rays and sun's heat, leaving your car cool even in a hot sunny day.
Pros:
Lightweight & protective.
Great for indoor or outdoor use.
Protect your vehicle from the hazardous elements.
Fits snugly to C6 Corvettes.
Cons:
---
C6 2005-2013 Corvette Custom Fit Xtrashield Car Cover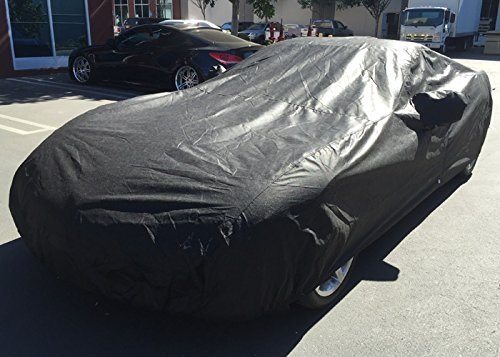 The Xtrashield car cover will be the right choice for protecting your C6 Corvette.
It is a 2-layer car cover specifically designed to protect your car against extreme heat and hazardous UV rays. This car cover makes use of a naturally UV-resistant acrylic fiber as the first layer, it will be able to withstand even the hottest of days.
The second layer is a solution-dyed acrylic fabric which specially finished to keep it soft enough for car cover duty.
Pros:
Fits perfectly on C6 Corvettes.
Superb heat and UV protection.
Water resistant.
Grommets on each side for to lock in the car cover.
Lightweight and durable.
Cons:
---
Custom Fit C6 2005-2013 Corvette Ironshield Car Cover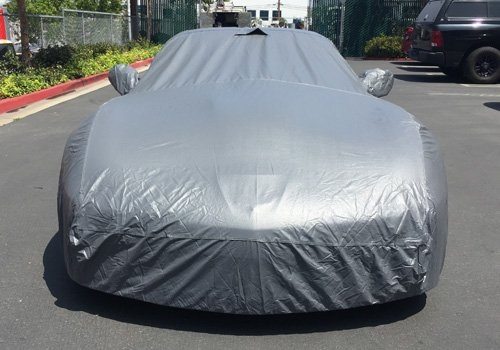 The Ironshield car cover will give your car the best protection it needs from all extreme weather conditions.
Ironshield car covers features a leatherette vinyl waterproof outer layer with vents at the top to allow any collected moisture during storage to be released and a soft inner layer to protect from scratches.
It has the look and feel of genuine leather, something that you don't normally see from other car covers out there!
Pros:
Perfect fit for all 2005-2013 C6 Corvettes.
Looks and feels like a genuine leather to the touch.
Comes with 2 side mirror pockets.
Soft fleece lining to to protect your car's finish.
100% waterproof
Cons:
Leaves residue on your car when removed.
---
C6 Corvette Ultraguard Car Cover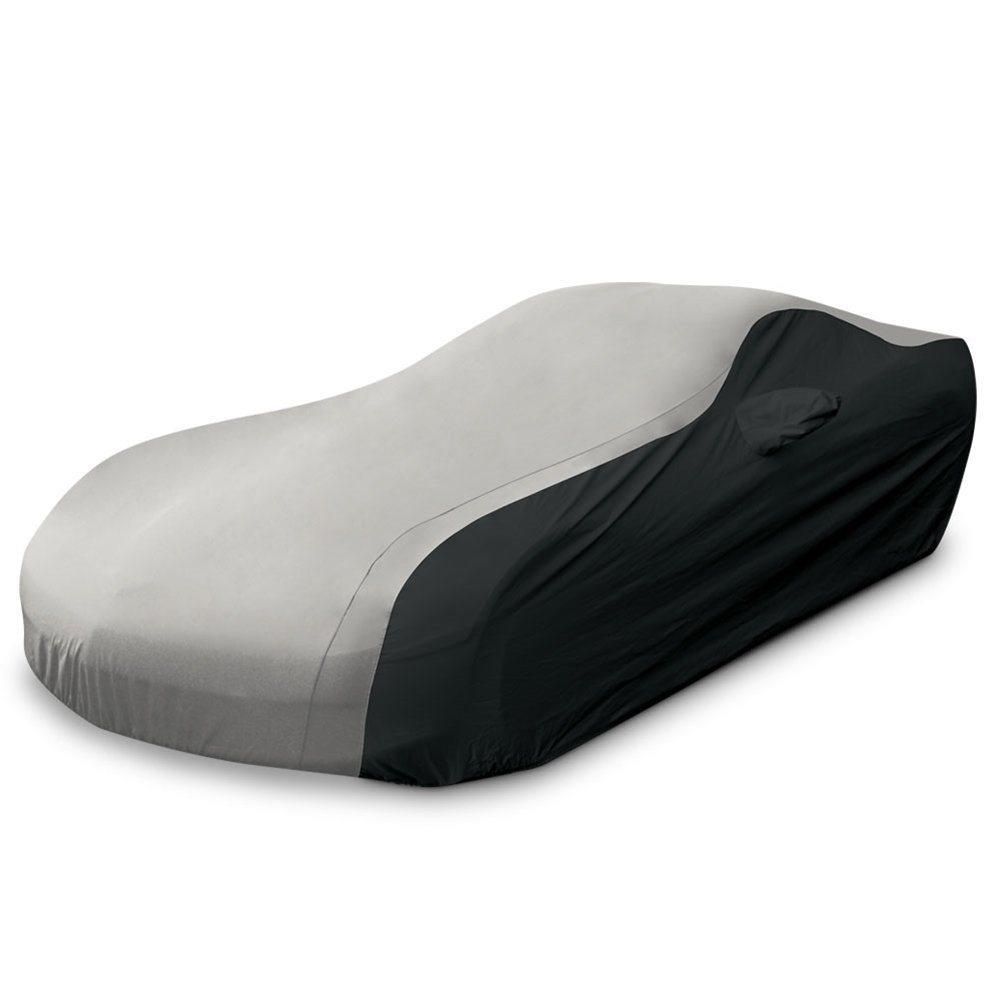 The Ultraguard car cover is made from 210 denier polyester material with a water resistant coating on the outer layer and a soft cotton layer on the inside.
It's the perfect car cover for indoor and outdoor use. The 210 denier polyester material is highly durable and super strong. It will not rip or tear easily even as how many years go by.
It also does a fine job in reflecting sunlight and in saving your car from rain and other hazardous elements.
The soft cotton layer will leave your car's paint finish undamaged and look as good as new.
Pros:
The 210 denier polyester material ensures that your car will be protected whether its indoors or outdoors.
Unique color options to choose from.
Durable and water resistant.
Excellent UV protection.
Comes with a matching storage bag.
Cons:
The car cover fades over time.