After carefully looking at scheduling, logistics, safety, and meetings with each venue, IMSA today announced that racing will resume on July 4.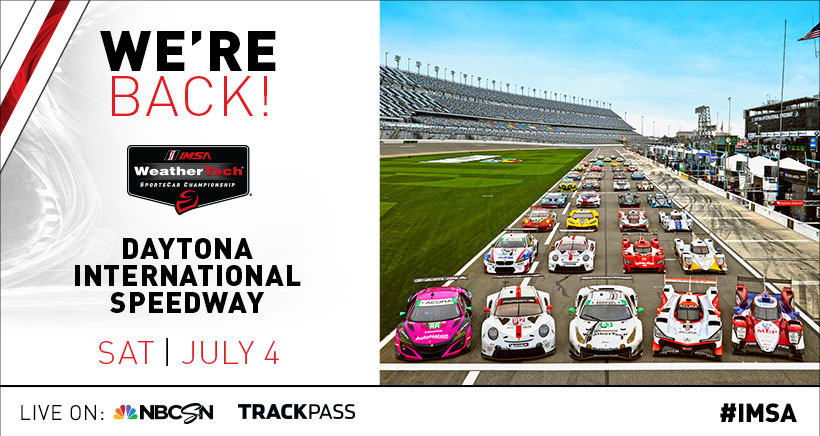 The revised IMSA schedule will see the WeatherTech Championship return to Daytona for a 2 hour 40 minute evening race. Classes that will be participating are Daytona Prototypes (DPi), GTLM (which the Corvette C8.R runs in), and GT Daytona.
This race will be followed up on July 18 with another 2 hour 40 minute race at Sebring, with the same classes running. The only additional class will be LMP2.
Unfortunately, both weekends will run without fans in attendance. So while the races will be broadcast on TV and online, it will look a little empty at the tracks.
However, the fact that racing is resuming is the best news for Corvette Racing that we've heard in a while now. Hopefully they will bring it against the Ferrari's, Ford's, and Porsche's, and show them what 5.5 liters of American muscle can do on the track.
You can find the full revised schedule for the rest of the IMSA season in the picture below.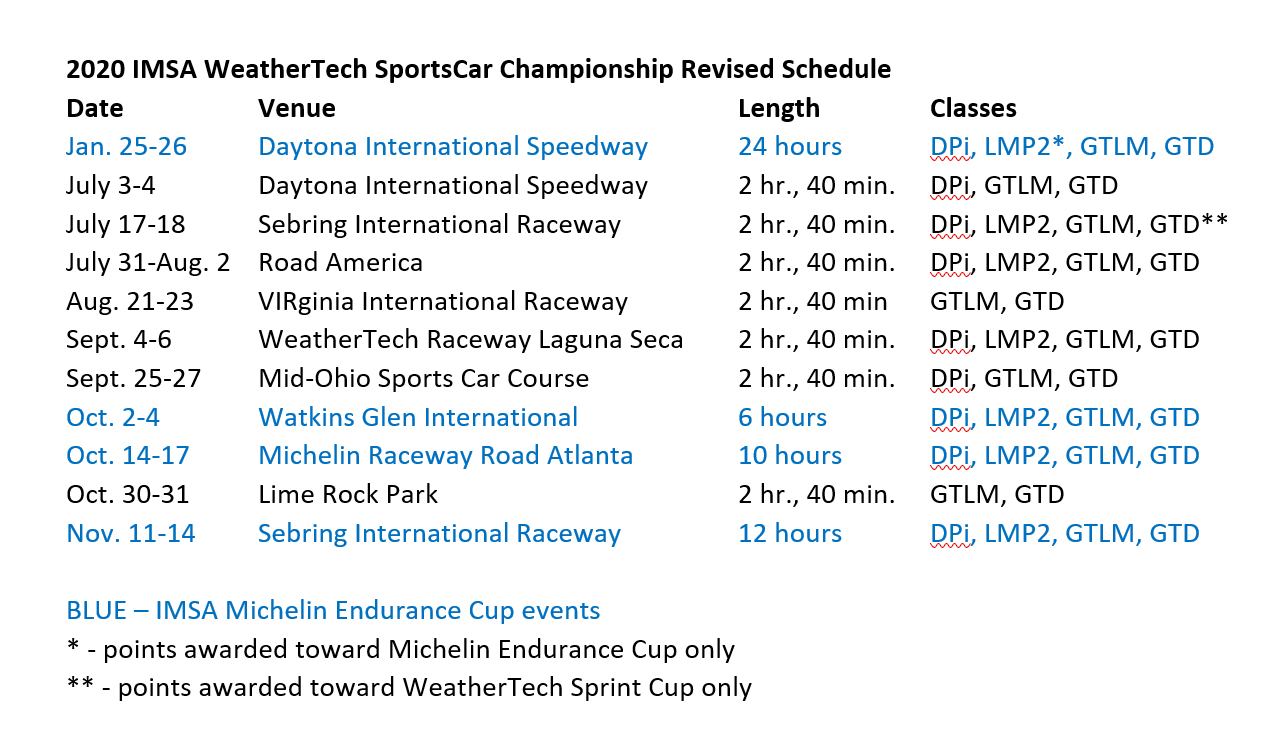 If your interest lies in with the feeder Michelin Pilot Touring Car series, the picture below has your schedule.