It's amazing these guys can race for 6 hours and still be so close at the end, a testament to how great all three GTD PRO podium teams were. After a 6 week layoff, IMSA racing resumed at Watkins Glen for the Sahlen's Six Hours of the Glen endurance race, the fifth race of the year, but the first endurance race since the 12-hour showdown at Sebring on March 18th.
Did the #3 duo of Antonio Garcia and Jordan Taylor, who had a narrow lead at 43 minutes remaining with Garcia driving, have enough left in the tank to hold off the formidable Lexus and Ferrari teams? The Corvette Racing Team was optimistic 32 minutes out…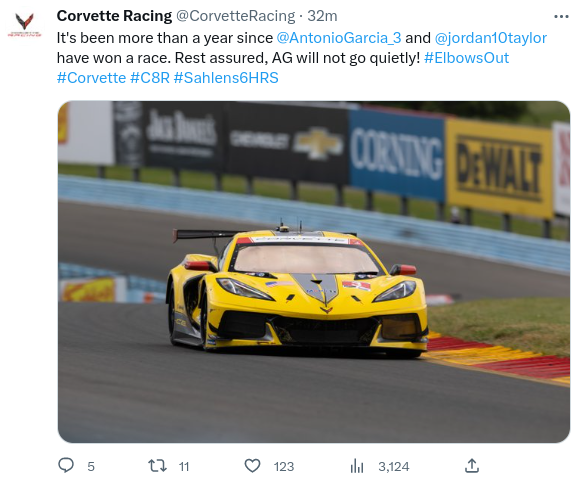 But the optimism was deflated after a full course yellow froze the field. With Garcia driving and 8 minutes left, the #3 had fallen back about 4 seconds off the blistering pace being set by the Lexus and Ferrari. Then with just over 3 minutes left, (with Garcia still off the pace and needing a miracle to rally back), a crash in turn 11 forced the race to be finished under yellow, and the #3 Corvette Racing team finished third.

Here are the standings heading into Watkins Glen (click on the picture for an expanded higher-resolution image).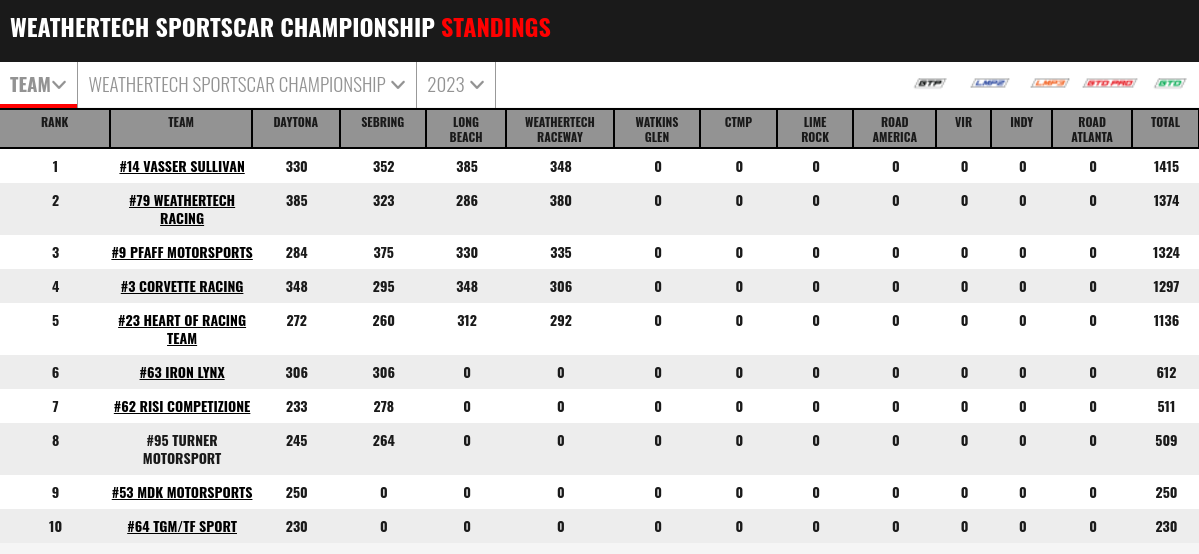 And the standings after their 3rd place finish. Well done Corvette Racing on the move up to third in the GTD PRO class! (Click on the picture for an expanded higher-resolution image)
The GTD PRO Podium (click on image to enlarge)

The silver lining? Well, the team finished 2 spots better than their 5th place finish at Sebring and hopefully can carry the podium momentum when they head to Canadian Tire Motorsport Park for the Chevrolet Grand Prix. That race is on July 9th, just two short weeks away, so mark your calendars! Thanks for joining me on this short race recap. We have an active community on our Facebook page, I would love to see you there!  Douglas B.