The C6 Corvette is often praised for its striking appearance and general look of unruly aggression. In short, the sixth-generation Corvette looked just as intense as it performed, winning over many critics before they ever sat behind the wheel. Nonetheless, many consumers still seek to modify the appearance of their C6 Corvettes in a bid for individuality.
Of these modifications, few are as common as the installation of aftermarket rims. Of course, this is for good reason, and not without merit. Nothing sets an already eye-catching performance car apart from its counterparts as aptly as a set of undeniably stylish rims.
Taking this fact into consideration, we have compiled the following guide, detailing our favorite rims for the C6 Corvette.
Cray Spider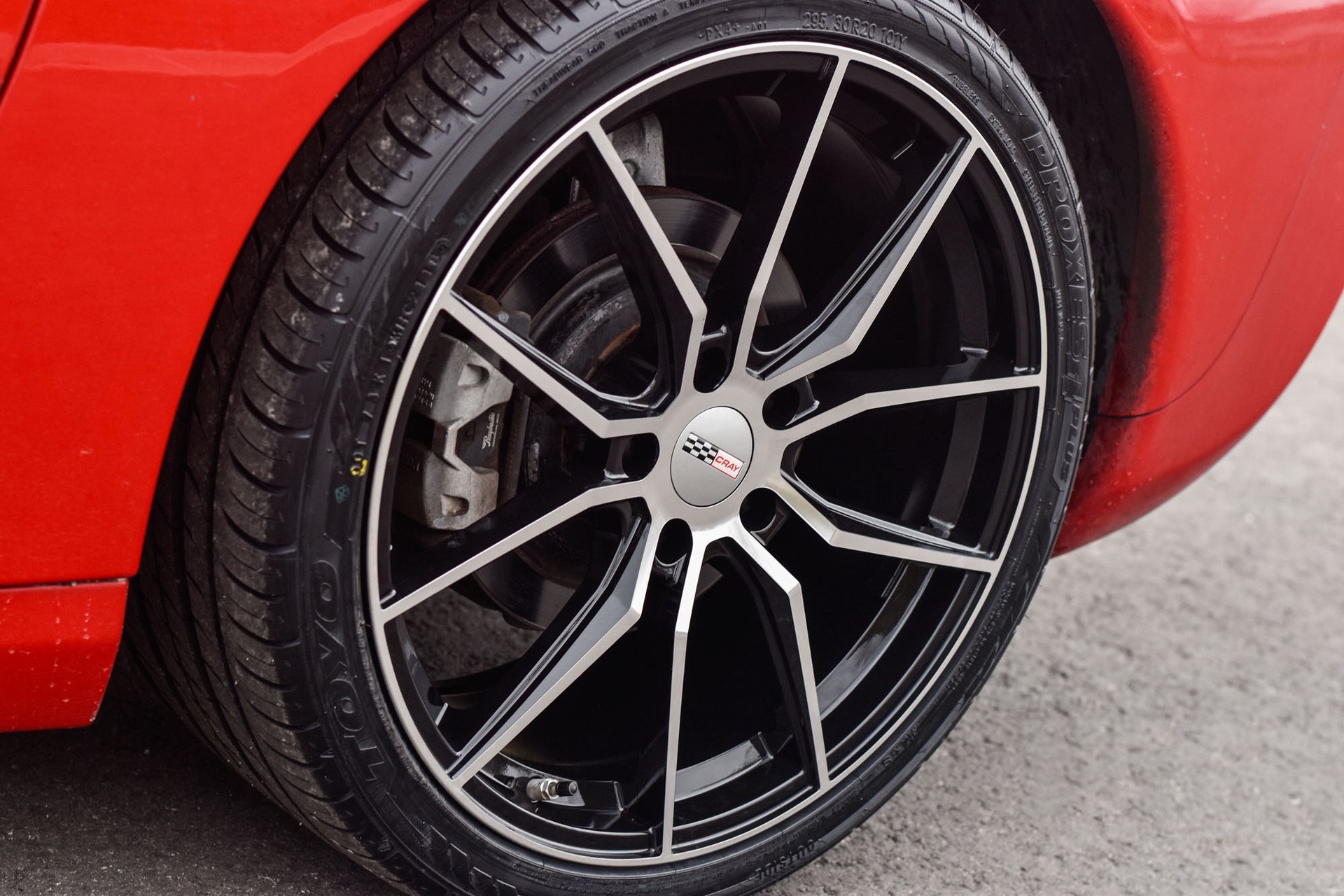 The Cray Spider is sporty enough to enhance your C6 Corvette's physical appearance without appearing out of place or overwhelming to the eye. Constructed of aluminum alloy, and using Cray's signature Form Flow Technology, the Spider is hearty enough to remain durable under even the most demanding of circumstances, yet light enough to reduce unnecessary heft.
Additionally, the Cray Spider is offered in several different finishes, allowing consumers to select the exact Rim that best suits their individual tastes. These available finishes include Matte Black, Gloss Black with a Mirror Cut Face, and Silver with a Mirror Cut Face.
Specs:
Sizing: 18–20
Weight: 21–28 lbs
Offsets: +38mm–76mm
Where to Buy: Cray Corvette Wheels
CCW SP16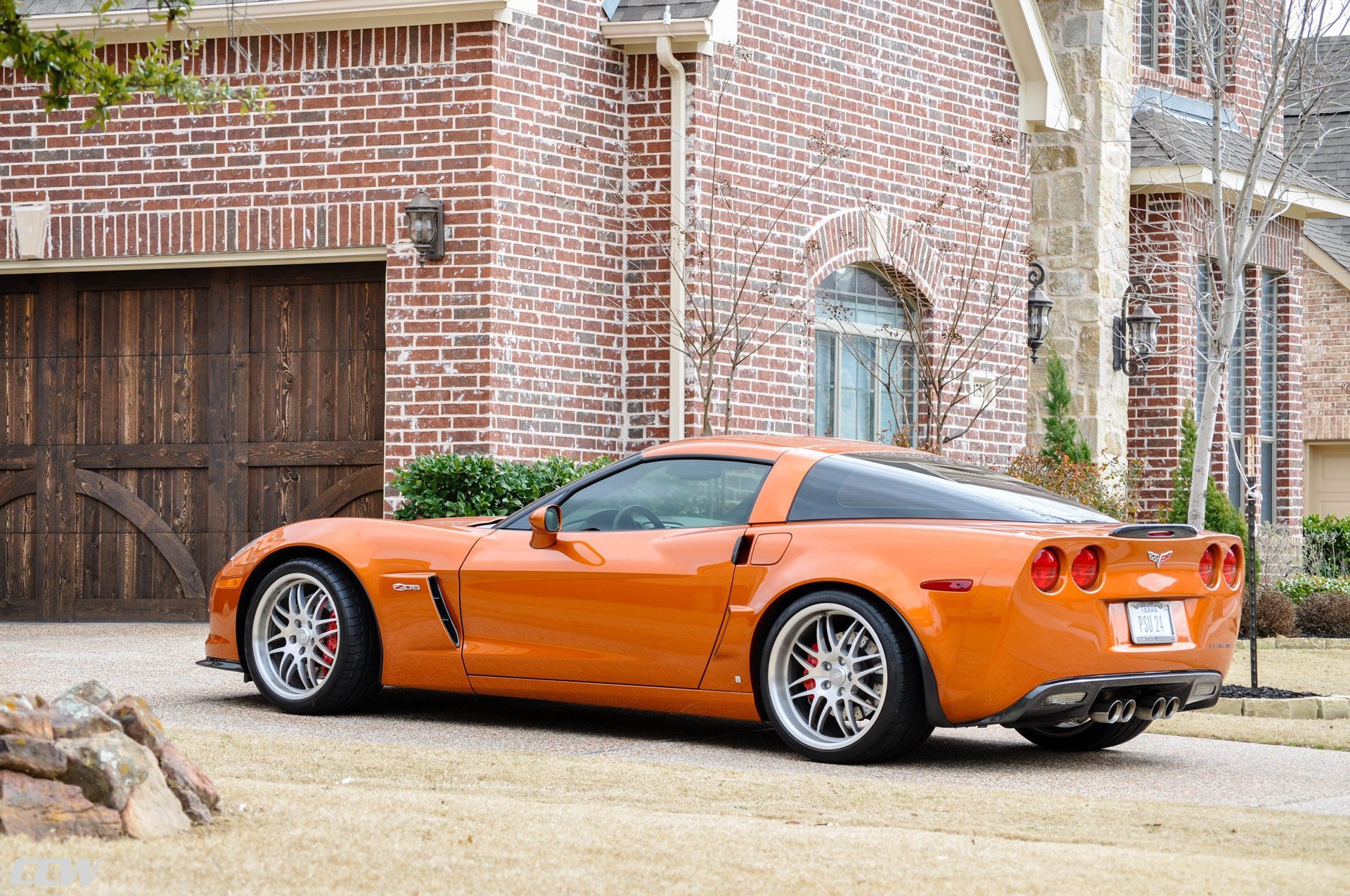 The CCW SP16 features a striking split eight-spoke design, which is sure to add an additional touch of individuality to any C6. Each SP16 wheel consists of a monoblock design, forged from premium 6061-T6 aluminum.
This design carries inherent advantages, such as extremely low radial runout. This ultimately enhances the SP16's ride characteristics, thereby providing additional value in performance-related scenarios.
Those in search of a truly custom set of rims should also favor CCW's SP16 wheels, due to the line's wide range of available finishes. In fact, the SP16 is offered in 24 available finishes, including Race Gold Matte, Gold Brushed Gloss, Gunmetal Gloss, and Red Candy Brushed Transparent Gloss.
Specs:
Sizing: 18–20
Weight: 18–24 lbs
Offsets: +1mm–75mm
Where to Buy: CCWheels
Vossen HF5 Rims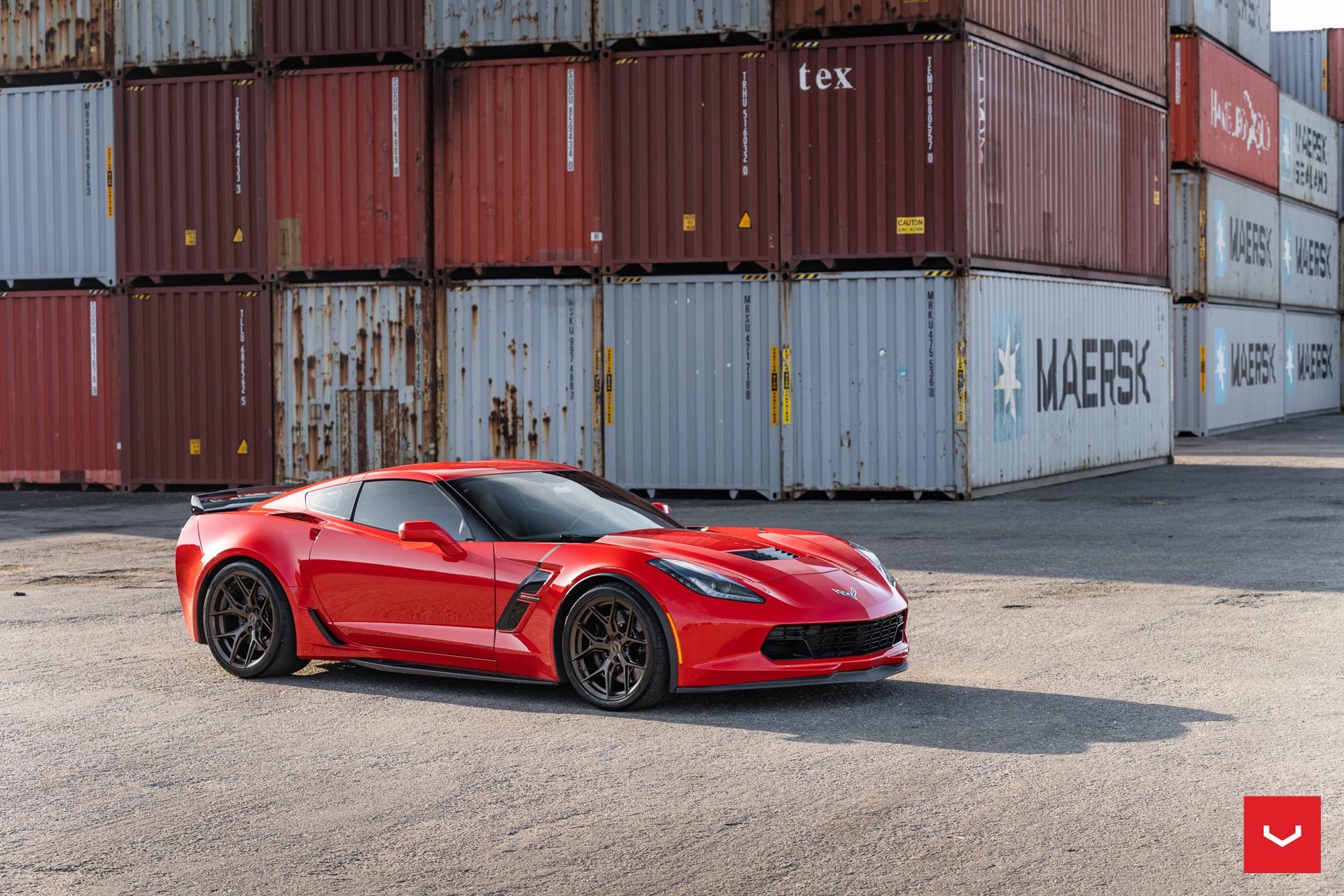 Vossen's "Hybrid Forged" HF5 Rims are in a league all their own, showcasing a brilliant-yet-aggressive Y-style spoke pattern. Vossen' robotic machining process ensures that each wheel is produced to the highest tolerance, providing unsurpassed fit and finish. The result is a set of rims that most any C6 owner would be proud to lay claim over.
The Vossen HF5 also comes in a number of appealing finishes, each of which is more original than the last. The bulk of these finishes fit nicely into the blackout theme that is currently taking the automotive scene by storm. Some of the most noteworthy of these finishes include Matte Gunmetal, Satin Bronze, and Anthracite.
Specs:
Sizing: 19–23
Weight: 32 lbs
Offsets: +19mm–64mm
Where to Buy: Vossen Wheels
C6 Replica "Gumby" Rim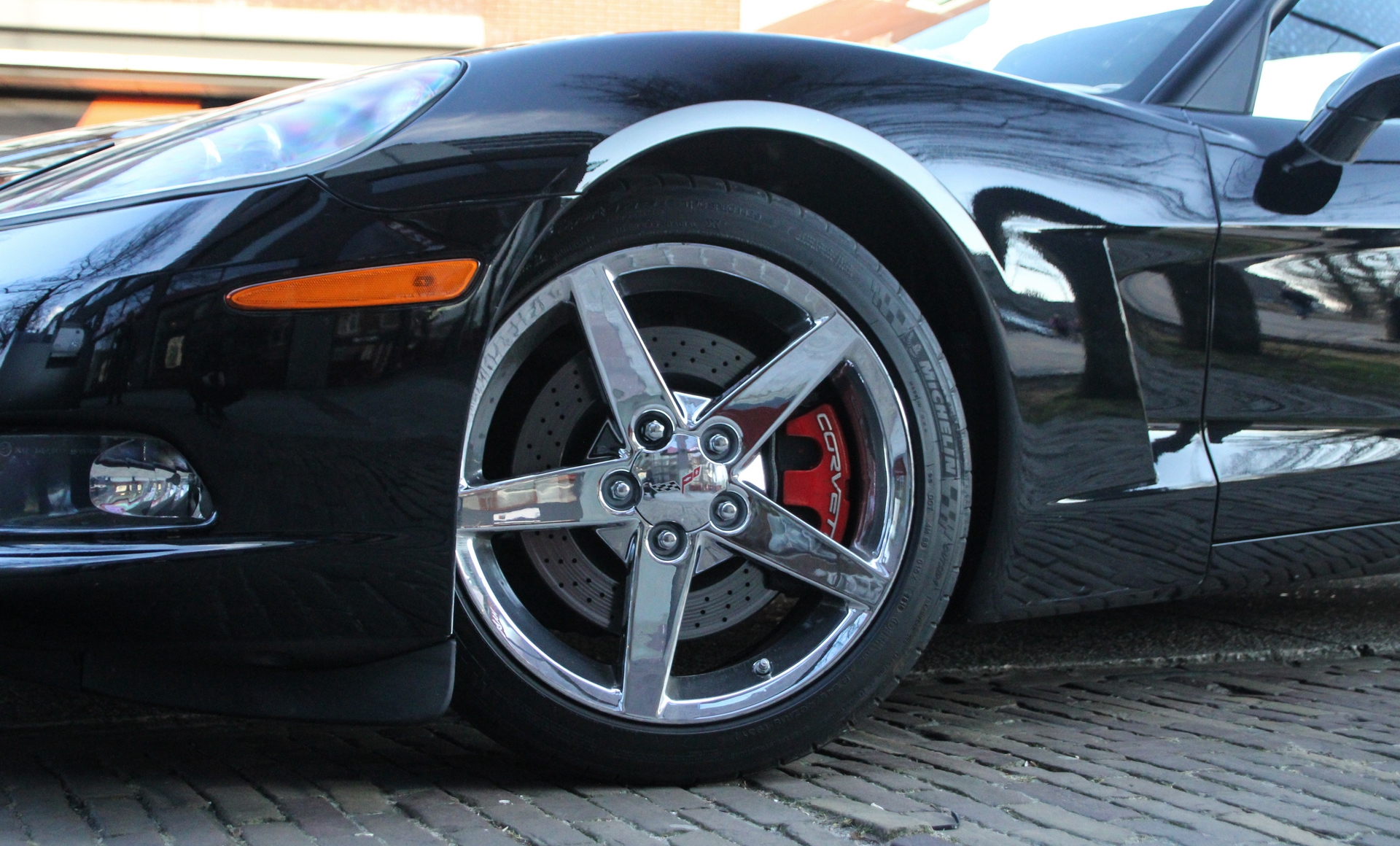 Factory Reproductions offers something perfect for those looking for a more seamless way to customize their C6 Corvette. The company currently offers factory replica C6 wheels, in their own unique styling. This allows motorists to enhance their Corvette in subtle fashion, while also remaining true to its original design. Factory Reproduction's C6 Replica Rims consist of a one-piece cast-aluminum design, and are compatible with all OEM center caps.
At the current moment, Factory Reproductions only offers the C6 Replica Rim in a single finish (Gloss Black). However, the manufacturer is always expanding their product line, presenting a realistic opportunity that additional finishes will be added to this lineup in the near future.
Specs:
Sizing: 19
Weight: 18–25 lbs
Offsets: +79mm
Where to Buy: Factory Reproductions
Forgestar M14 Rims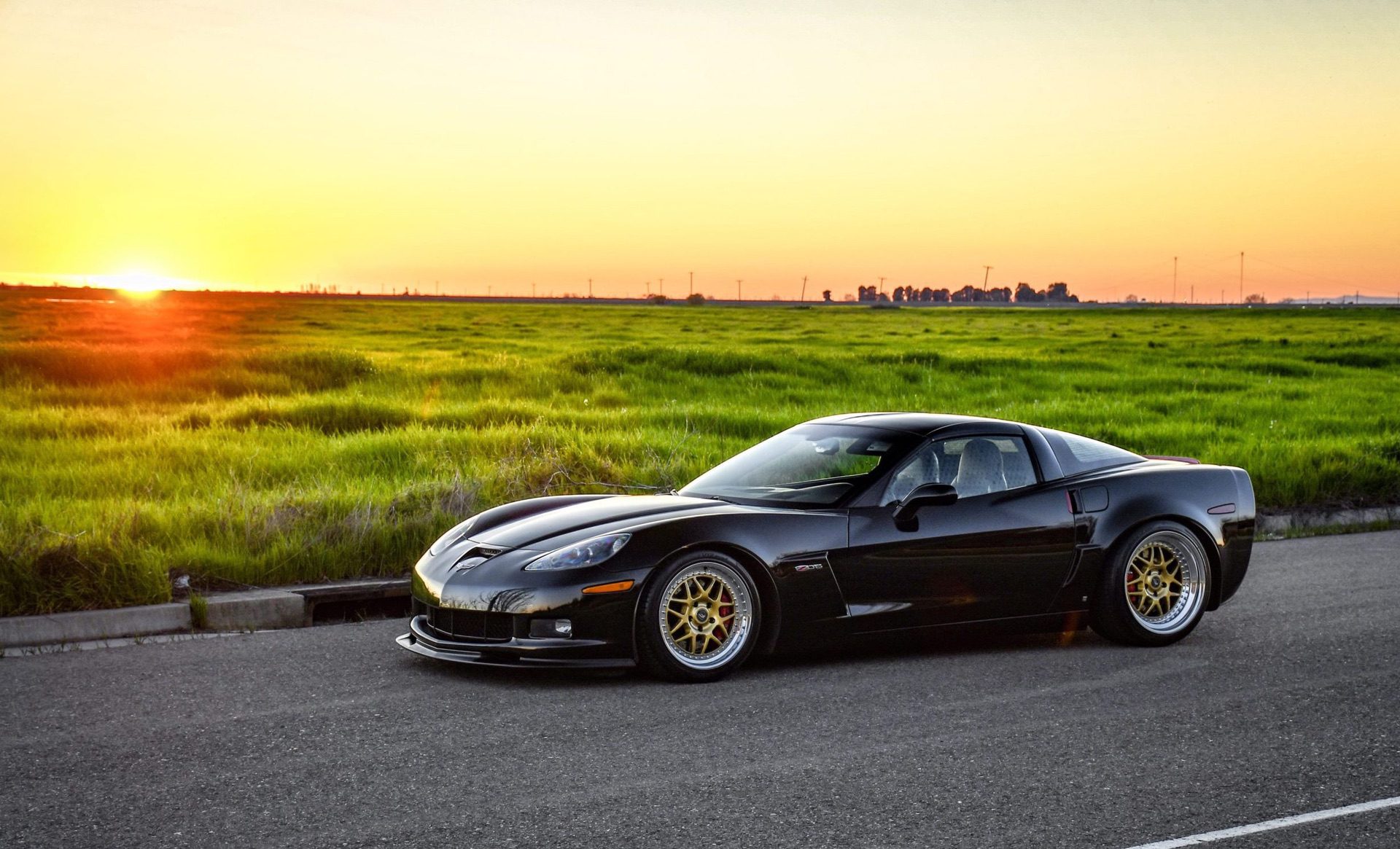 The Forgestar M14 is a race-inspired forged rim, complete with a sporty look unlike anything that most consumers have seen. Additionally, the M14 is specifically designed to fully-encompass even the most sizable of brake kits, making it ideal for use on any highly modified C6. The M14 is also offered in a substantial range of offsets, thereby providing consumers with a greater number of options to choose from.
In terms of available finishes, the sky's the limit when purchasing a set of Forgestar M14 Rims. Simply put, if you can dream of a particular finish, Forgestar likely offers it.
Gloss Red, Candy Teal, Highlighter Yellow, and Monster Green are just a few of the wild finishes advertised by Forgestar. Of course, the manufacturer also offers a number of more traditional finishes, such as Matte and Gloss Black as well.
Specs:
Sizing: 18–19
Weight: 20–29 lbs
Offsets: +29mm–55mm
Where to Buy: Forgestar