Upon its release in late 1996, the C5 became an instant favorite of Corvette enthusiasts and critics alike. The fifth-generation Corvette packed a substantial dose of eye-appeal, catching the attention of consumers far and wide. Nonetheless, many fifth-gen owners sought to customize their C5 Corvettes by any available means, up to and including the purchase of aftermarket rims.
Admittedly, few cosmetic upgrades prove as visually striking, or noticeable overall, as the installation of a set of custom rims. This, of course, rings true for the C5 Corvette, which can benefit significantly from such a modest-yet-worthy upgrade.
The following are 5 of our favorite aftermarket rims for the C5 Corvette. Gear up and let's get started.
CCW SP500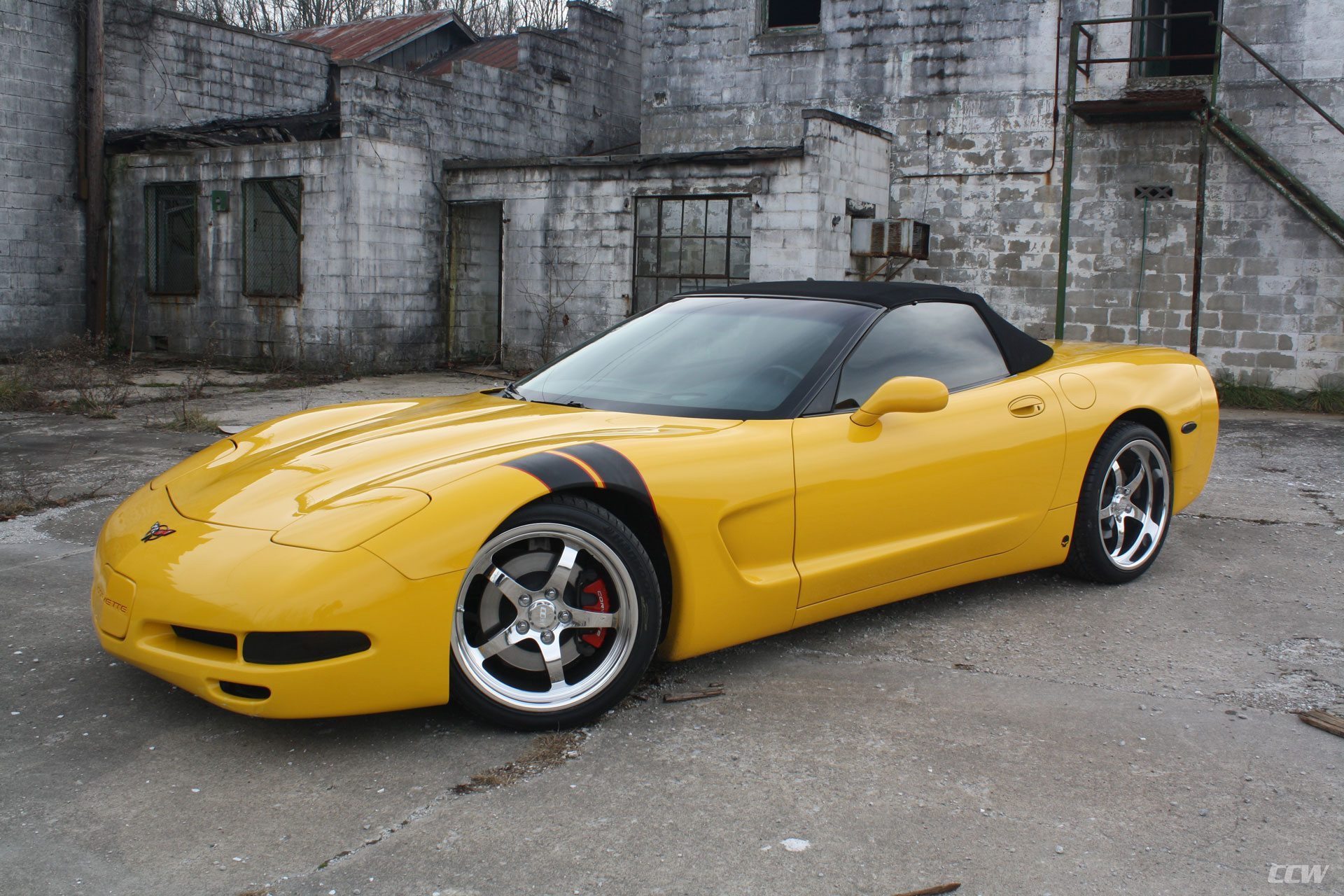 CCW's SP500 wheels are engineered to perform flawlessly while also looking the part. These rims serve as a reimagination of the classic five-spoke wheel and are constructed from durable 6061-T6 aluminum. As a result, CCW's SP500  rims should provide consumers with years of service without issue or exception.
Additionally, all SP500 rims are engineered to extremely tight tolerances, beyond those utilized by the bulk of aftermarket manufacturers. This results in a wheel that features very little radial runout, thereby eliminating any excess hassle associated with the balancing process. This ensures that consumers are treated to an ultra-smooth ride, along with a classic authoritative look.
Specs:
Sizing: 18–20
Weight: 19–24lbs
Offsets: +55mm–73mm
Where to Buy: CCW
Cray Scorpion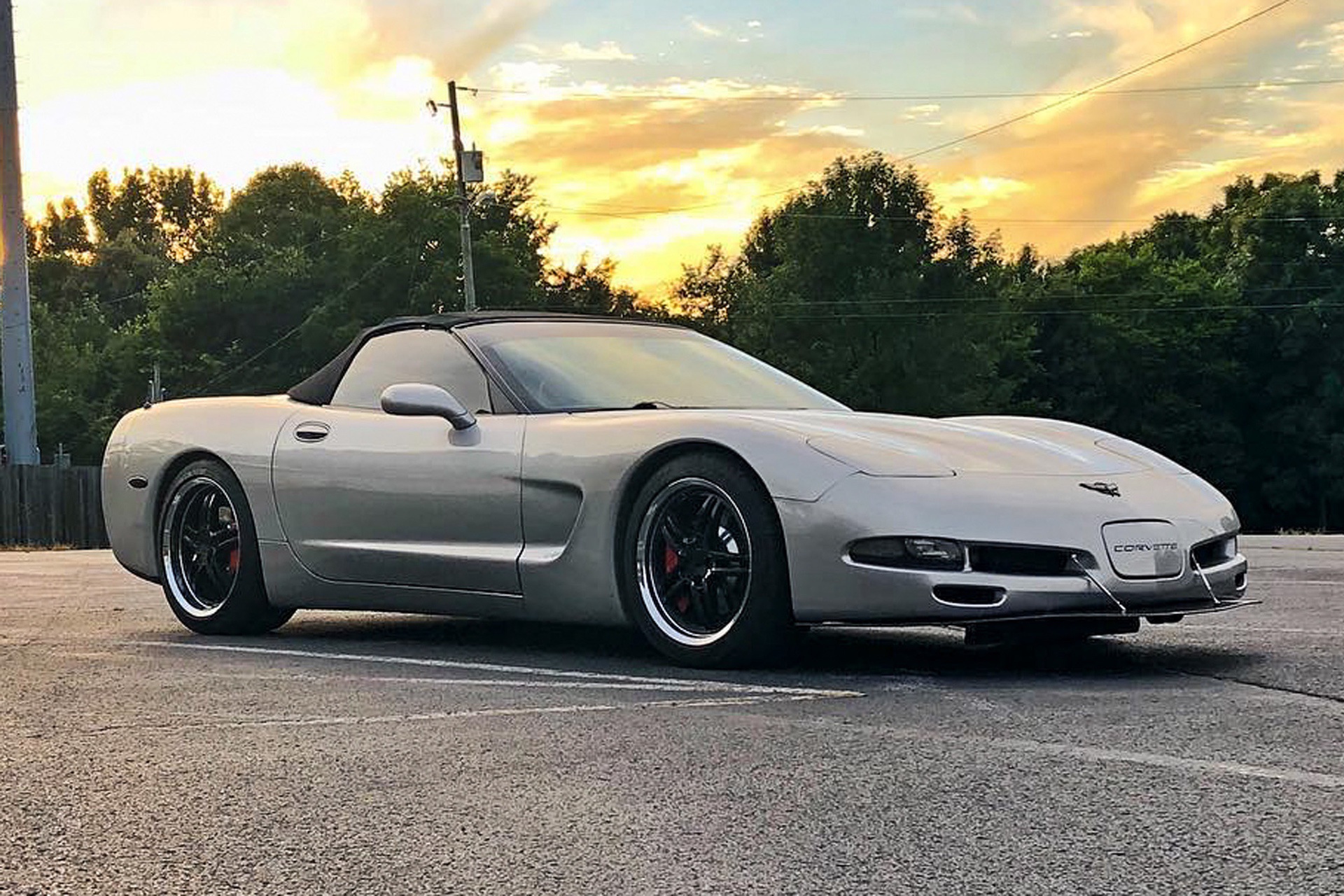 For the average consumer in search of a little additional eye appeal, few wheels provide as much value as Cray's Scorpion rims. These rims consist of a five-prong, open-spoke pattern, which is quite sporty, yet still somewhat reflective of the C5's stock wheel design. All Cray rims are also engineered to satisfy the most stringent of performance standards, thus meeting the needs of even the most demanding of consumers.
Cray's Scorpion Rims are offered with three individual finishes to choose from, including Chrome, Gloss Black, and Hyper Silver with a Mirror Cut Lip. This allows motorists to select the particular finish that they feel best compliments their personal C5 and affords the most overall value.
Specs:
Sizing: 17–20
Weight: 25–34lbs
Offsets: +50mm/65mm
Where to Buy: Cray
Fikse Classic FM10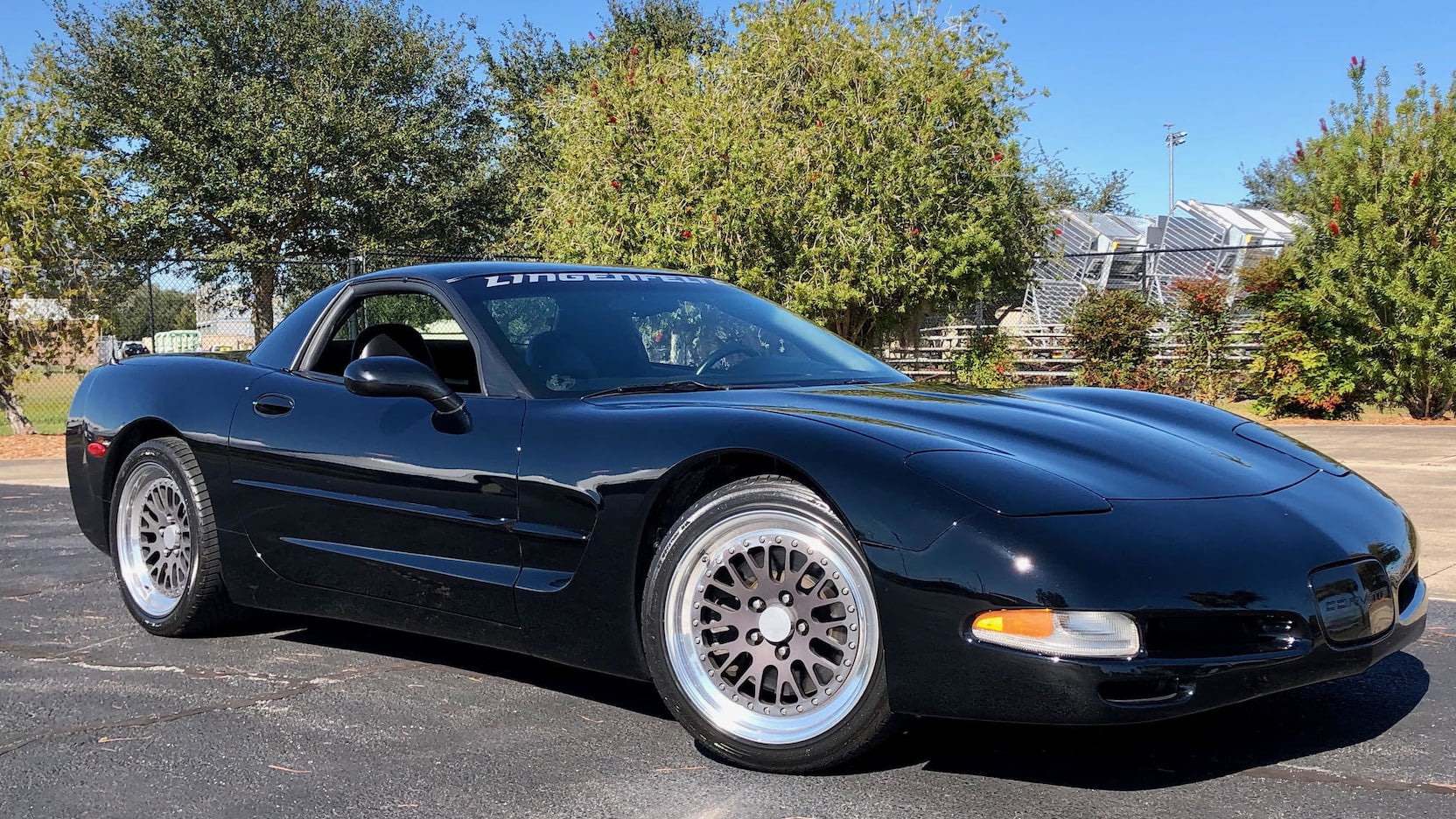 If you are seeking something a little unconventional, yet striking in almost every perceivable way, then Fikse's FM10 rims are sure to meet your every need. These rims, first introduced in 1992, are constructed of two aluminum wheel halves affixed to a forged center, providing unparalleled durability under a wide range of demanding circumstances. This proves more than ideal for use within the performance spectrum, where lower quality rims often fail to measure up.
Fikse's FM10 rims are offered in a wide range of colors and available finishes. Standard offerings include Race Satin Anodized and Race Satin Black Anodized finishes, while a host of custom metallic finishes are also available. From red to lime green, Fikse offers rims of almost any color one could ever need.
Specs:
Sizing: 17–21
Weight: 18–19lbs
Offsets: +54mm–64mm
Where to Buy: Fikse
HRE FF01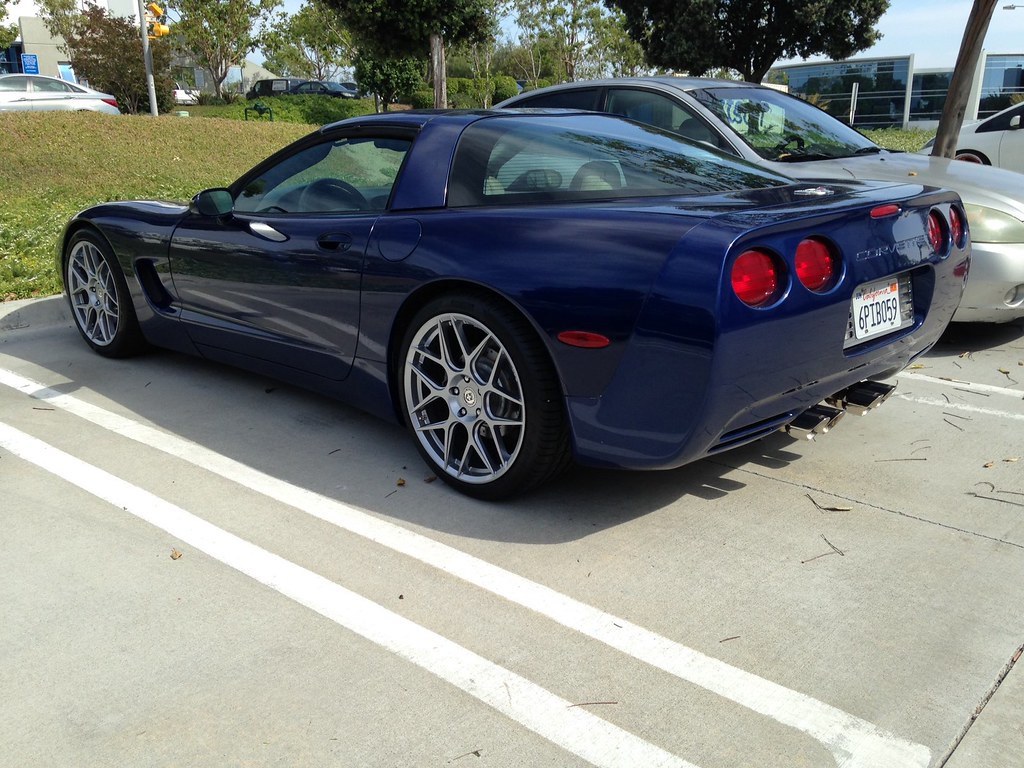 Perhaps the most aggressively-styled of all rims on this list is the HRE FF01. These particular wheels feature an "open-spoke" design, unlike that currently offered by most aftermarket rim manufacturers. In many ways, this design is somewhat reminiscent of that found on many performance cars of foreign lineage, thus adding to their mystique. Furthermore, the design of HRE's FF01 wheels is quite complementary to the C5's body lines and natural styling.
Consumers can select between a number of standard finishes when purchasing a set of HRE FF01 rims, as well as several custom colored finishes (at an additional cost of $200). The two most popular standard-color finishes currently available are Liquid Silver and Tarmac.
Specs:
Sizing: 19–20
Weight: >22lbs
Offsets: +25mm–73mm
Where to Buy: HRE FF01
Forgestar F14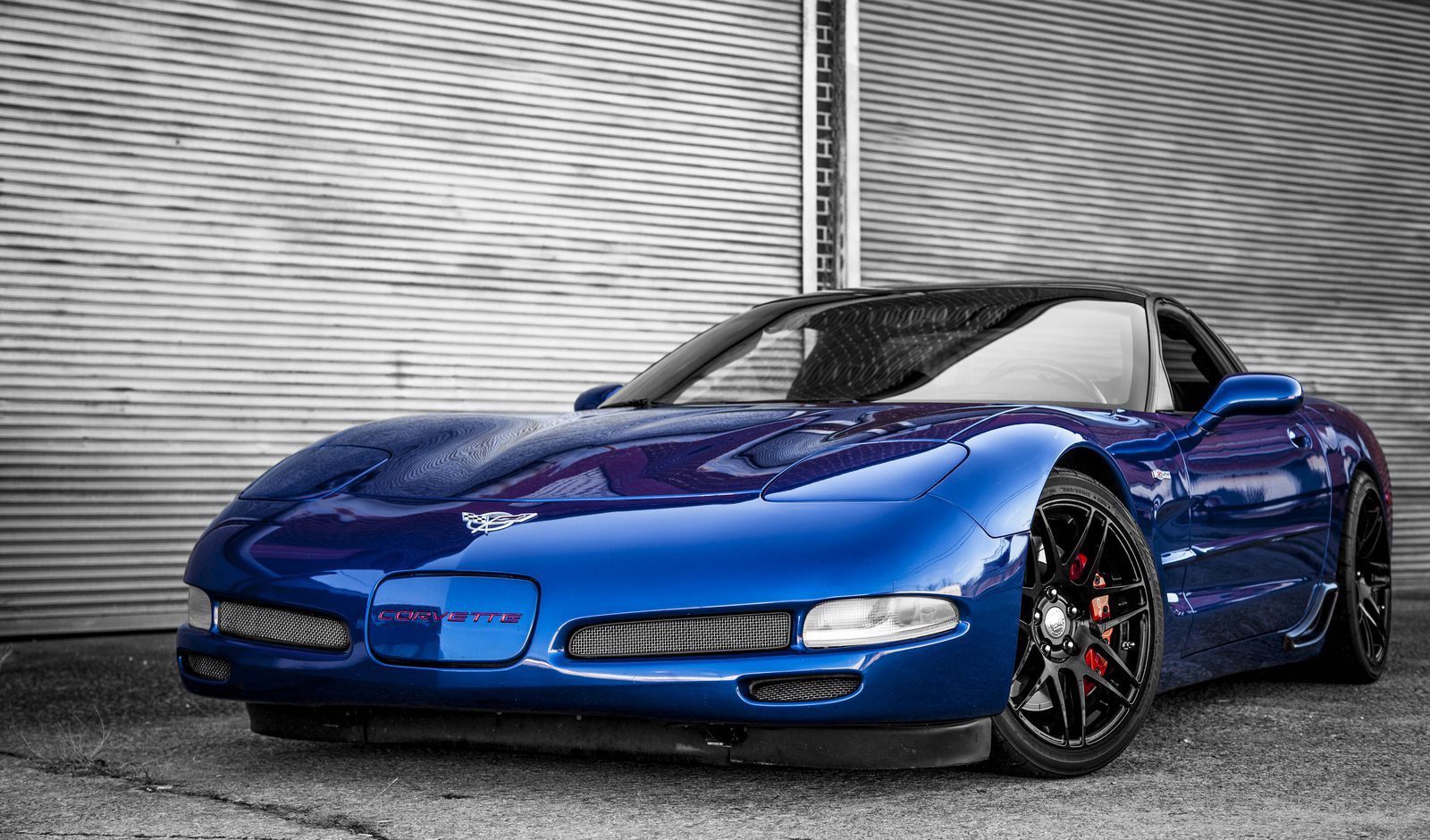 One of our absolute favorite aftermarket rims for the C5 Corvette is the Forgestar F14. These wheels are uniquely designed, and provide ample clearance for larger, aftermarket brake kits. All the while, Forgestar F14 rims look the part, showcasing a uniquely custom 7-spoke design. Due to their monoblock construction, these rims are also relatively lightweight, thereby keeping your C5's curb weight to a minimum.
All Forgestar F14 rims are built to an individual consumer's specifications and can be ordered in three different concave profiles (Deep Concave, Super Deep Concave, and Ultra Deep Concave). Additionally, Vette owners can select between three different finishes, which include Satin Black, Satin Bronze, and Gloss Anthracite.
Specs:
Sizing: 19-20
Weight: 19.8lbs
Offsets: +30mm-50mm
Where to Buy: Forgestar F14