When the C7 Corvette debuted prior to the 2014 model year, it was quite clear that the newest iteration of the Corvette was intended to personify cutting-edge aggression, with a side of tenacity. Not only did the C7 look the part, but it also performed brilliantly, both on the street, and on the track. Nonetheless, despite its already bold appearance, C7 owners quickly seized upon any opportunity to further customize GM´s latest creation.
One of the most common cosmetic upgrades made to the C7 includes the addition of custom rims. From mild to wild, C7 owners the world over have jumped at the opportunity to outfit their Corvettes with a fresh set of wheels, better suited to their individual tastes and preferences.
The following are 5 of our favorite aftermarket rims for the C7, all of which we feel are worthy of a closer look.
Forgeline VX1R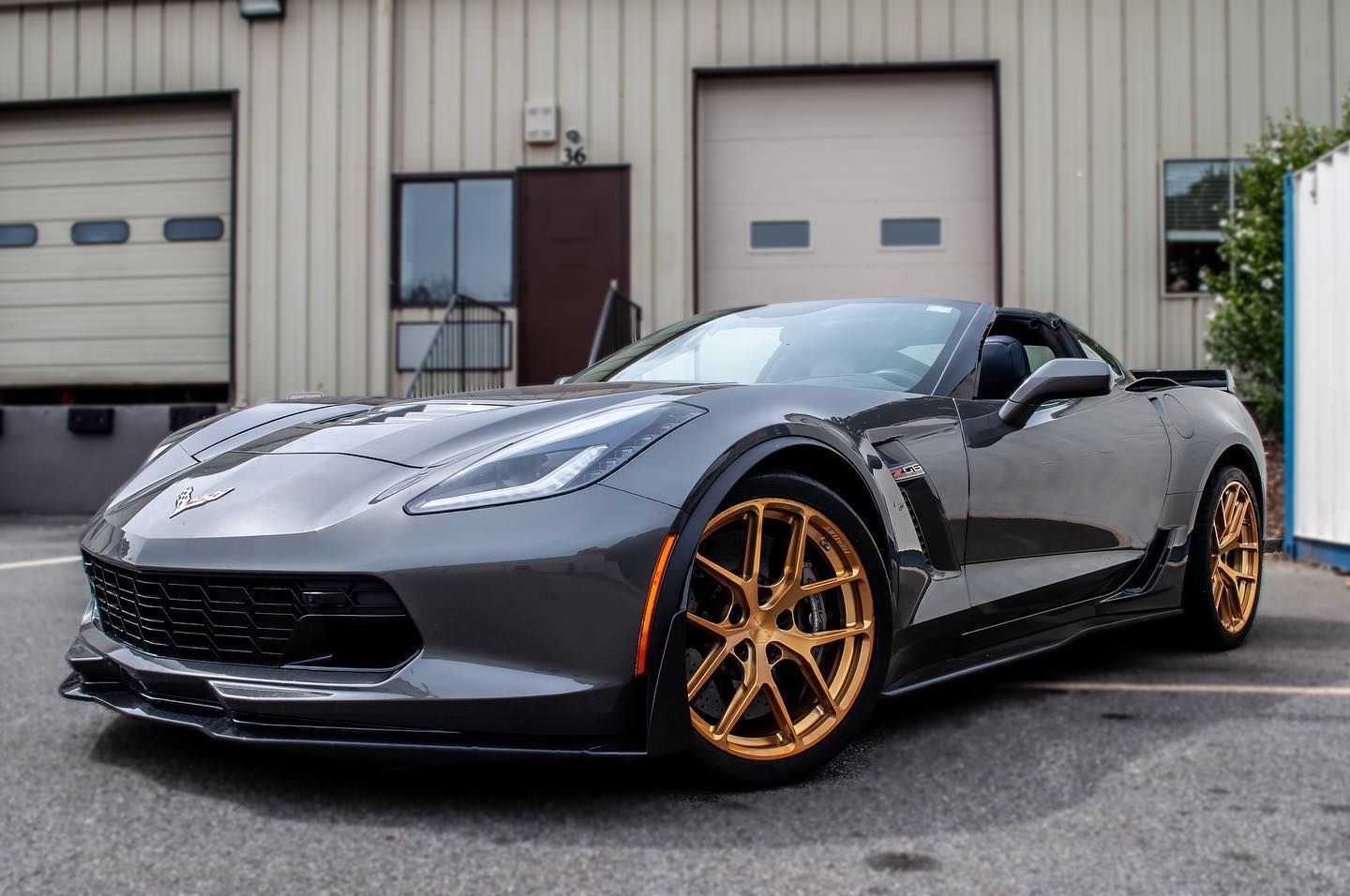 Why?
Forgeline´s VX1R performance rims appear quite aggressive by design, much like the C7 itself. However, do not be fooled into thinking that these rims are for little more than show. The VX1R is a track-rated rim, machined from a single forging of 6061-T6 aluminum. This construction provides the VX1R with excellent fatigue strength, in absence of needless additional heft.
Additionally, the VX1R is offered in a nearly endless array of custom finishes, making it easier than ever to accent your C7 however you see fit. A wealth of gloss, polished and matte finishes are offered, as are a number of color-specific finishes, including Transparent Blue, Transparent Red, and Pearl White.
Specs:
Sizing: 18-22
Weight: 35 lbs
Offsets: -1mm/+100mm
TSW Nurburgring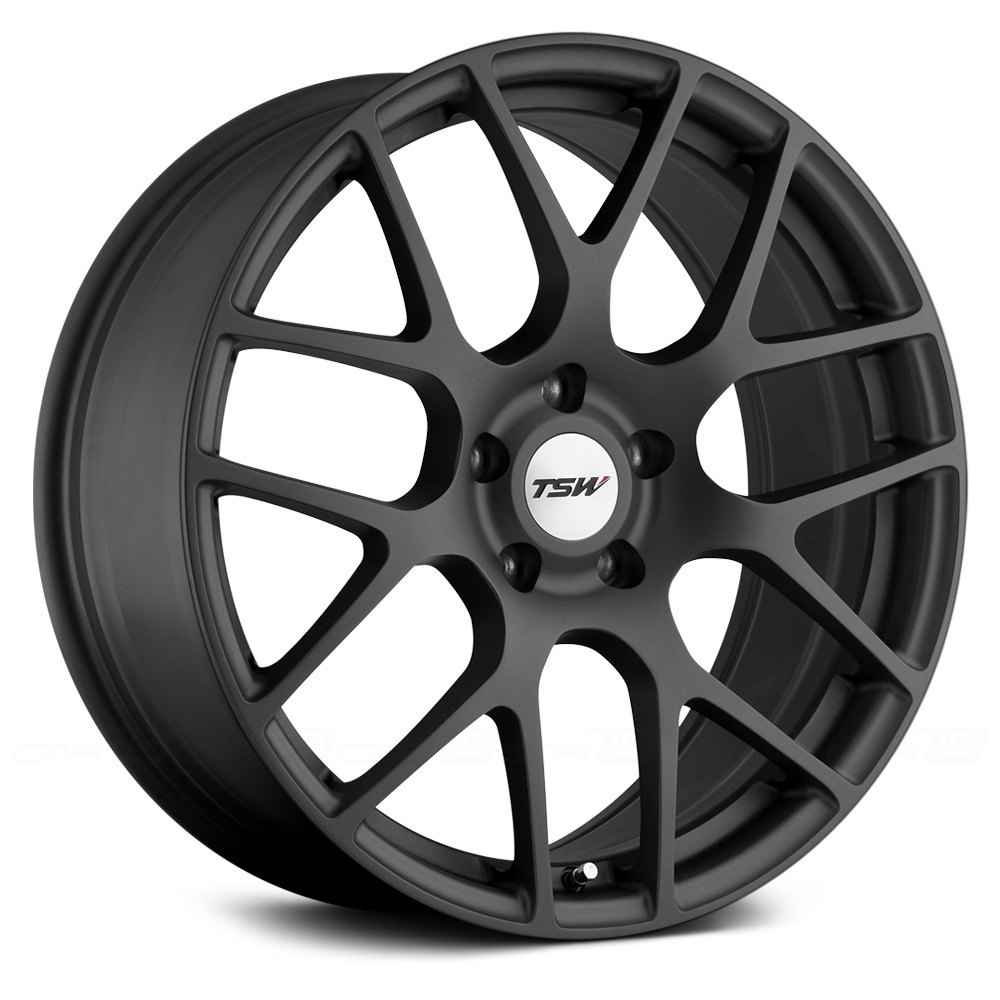 Why?
The TSW Nurburgring is a sporty-looking rim, designed to meet the needs of discriminating motorists. This wheel is constructed from a single blank, thereby providing a higher degree of structural integrity than many similarly designed wheels on the market today. The TSW Nurburgring is also hub-centric in nature, ensuring a solid mount with each installation.
Of additional note are the various finishes in which the TSW Nurburgring is offered. Some of the most notable of these finishes include Matte Gunmetal, Chrome, Gloss Black, and Hyper-Silver. All TSW Nurburgring rims are also designed to accept the C7´s factory center-caps, along with all applicable TPMS-related hardware.
Specs:
Sizing: 18-20
Weight: 17-24 lbs
Offsets: +35-40mm
Cray Astoria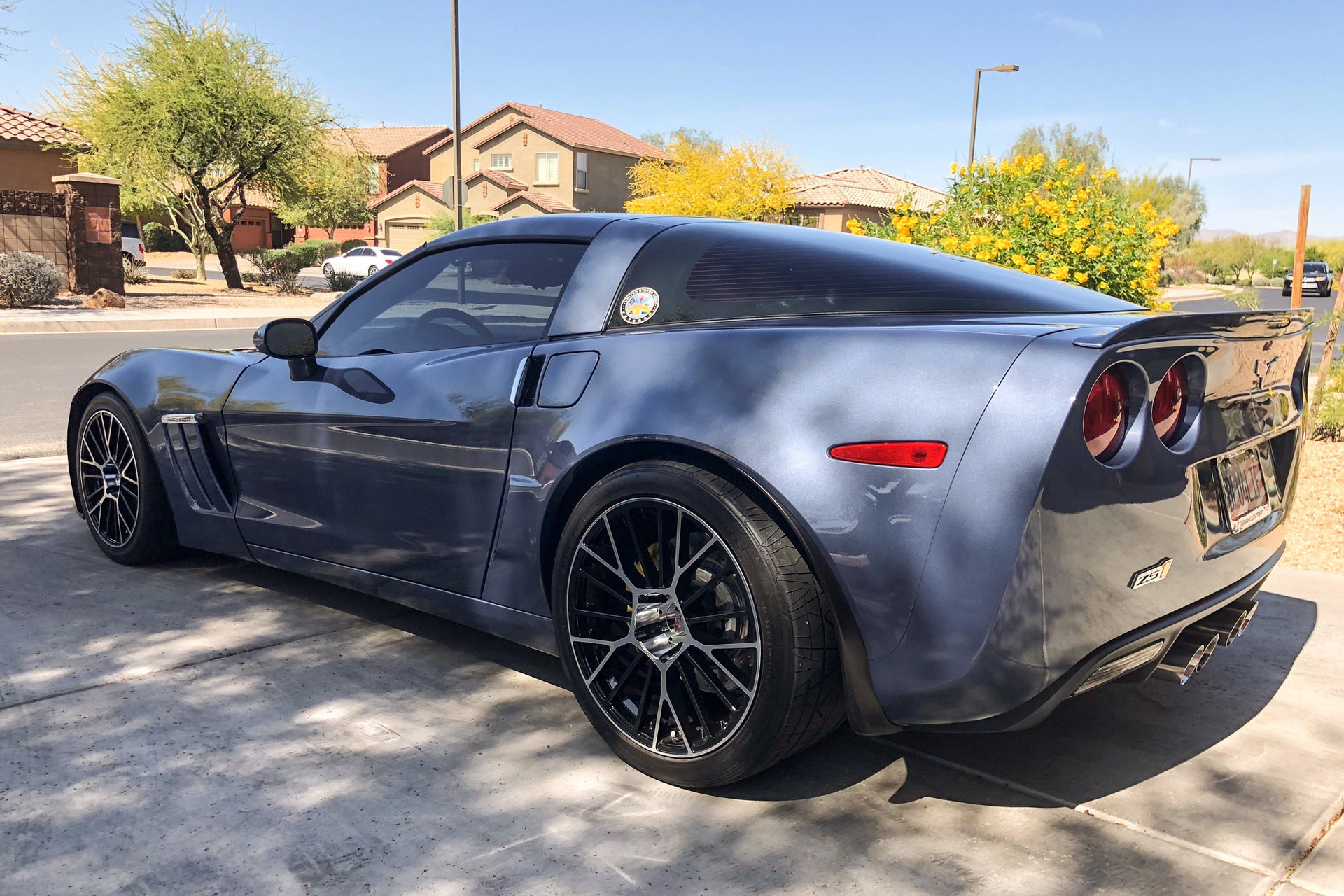 Why?
Cray´s Astoria rims are designed to exceed the often lofty expectations of the true Corvette enthusiast. These rims are naturally sleek by design, appearing quite unique when compared to other aftermarket rims currently available for the Corvette C7. All Cray Astoria rims are composed of Rotary-Forged alloy, providing next-level durability, in a lightweight package.
When purchasing a set of Cray Astoria rims, consumers can select between a number of striking finishes, including Matte Black, Gloss Gunmetal, and Gloss Black with a mirror face. All Cray wheels also come complete with a full set of matching lugnuts, as well as ¨checkered flag¨ center caps.
Specs:
Sizing: 18-20
Weight: 27-29 lbs
Offsets: +10-76mm
Titan 7 T-R10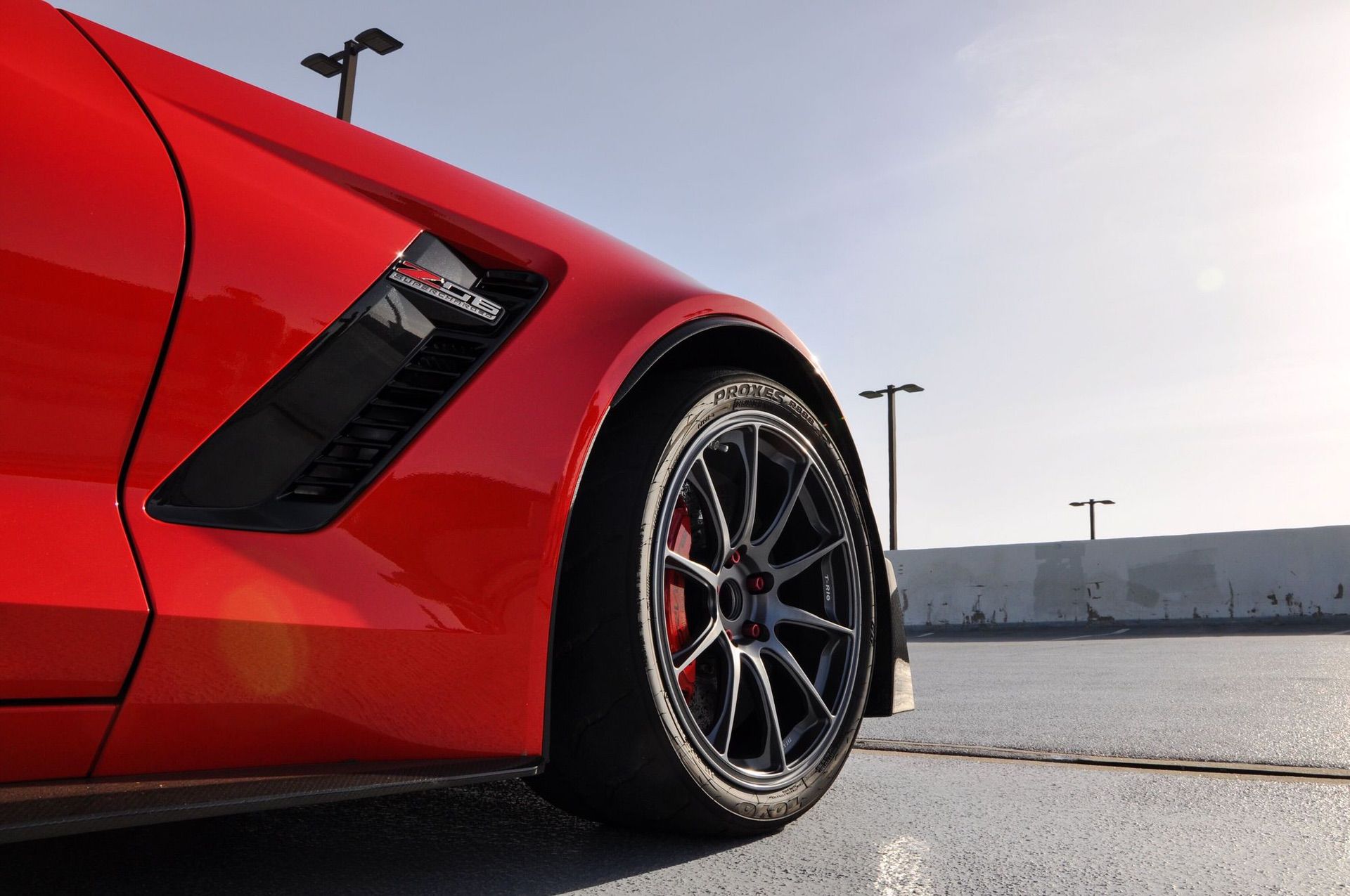 Why?
If you are searching for a set of sporty, yet tasteful aftermarket wheels for your C7 Corvette, look no further than the Titan 7 T-R10. These custom rims are specifically designed to withstand a significant amount of abuse, due to the specialized forging process utilized during their production. In fact, all Titan T-R10 rims are produced in a manner that provides class-leading durability.
While consumers are somewhat limited when selecting their finish of choice for the Titan 7 T-R10, both available options are nonetheless striking in appearance. The Titan 7 T-R10 can be ordered in Satin Titanium and Machine Black Finishes. These wheels are also designed to reuse the C7´s stock center caps.
Specs:
Sizing: 17-18
Weight: 21-26 lbs
Offsets: +37-40mm
Apex VS-5RS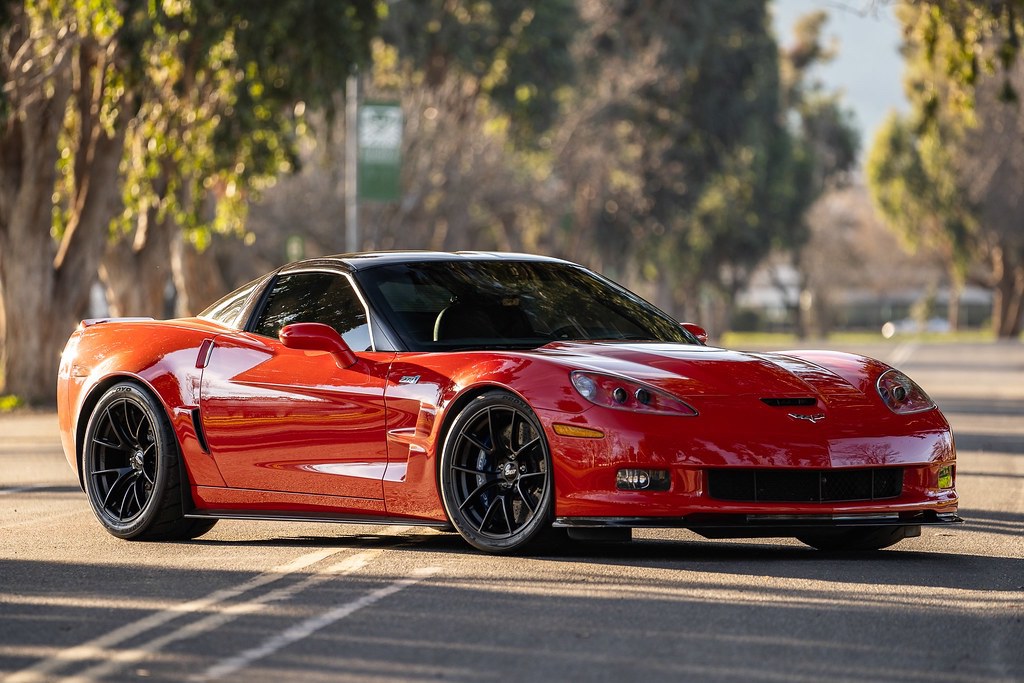 Why?
The Apex VS-5RS is an all-around sporty rim, which expertly complements America´s quintessential sports car. This rim is forged from compressed aluminum alloy, specially selected for its superior grain structure and reduced porosity. The Apex VS-5RS is also engineered with weight reduction in mind, as each ounce of unnecessary weight has been trimmed from its footprint.
Those opting for the Apex VS-5RS can select between three individual finishes, including Anthracite, Brushed Clear, and Satin Black, each of which is striking in its own right. While these wheels come with their own custom center caps, they are also designed in a manner that allows for the reuse of the C7´s stock center caps as well.
Specs:
Sizing: 18-20
Weight: 19-22 lbs
Offsets: +22- 25mm