Looking For OEM-Spec Parts For Your Corvette Project?  We're Here To Help!
Recently, we asked our Facebook followers what type of information would be useful to see on our website?  While the responses have been varied, there have been a number of you that have asked for help finding reliable resources for OEM-spec parts.
As Corvettes get older, it becomes increasingly difficult to find OEM parts for them.  Because the Corvette falls under the category of "performance vehicle," they are naturally the target of vendors/suppliers who sell "upgrade/performance parts."  While this is not necessarily a bad thing, it can make finding "original equipment" components more difficult than, say, finding an alternator for a 2012 Toyota Corolla.
Fortunately, we've done our homework so you won't have to.  What follows below is a list of recommended vendors who sell Corvette parts that meet OEM spec.  Keep in mind that most (if not all) of these vendors also cater to the upgrade/aftermarket crowd, so you'll still need to make sure you read the fine print before making any purchases, but we wanted to give you a list to help shorten your online searches and, ideally, pair Corvette owners with the companies that can help get them restore their Corvettes to like-new condition.
The following list is not ranked in any particular order.  We posted them based solely on our familiarity with the products they offer and the certainty that you'll receive excellent customer service throughout your shopping experience.

Mid-America Motorworks sits at the crossroads of Interstates 57 and 70 in East Central Illinois.  They are also one of the most respected online parts dealers in the business.  The company was started by Mike Yager in 1974 and has become recognized as one of the largest, most reputable providers of Corvette parts and merchandise anywhere in the world.  Mid America Motorworks has grown into a 150-acre corporate campus encompassing a Corporate Office, Order Fulfillment Center, PERFORMANCE CHOICE, Installation & Restyling Center and the famous MY Garage Museum & Retail Store. Mid America Motorworks mails some 4.5 million Corvette and Volkswagen catalogs every year to customers worldwide!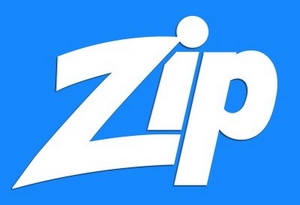 Zip Corvette's store front is located at 8067 Fast Lane, Mechanicsville, Virginia, 23111.  While their storefront is impressive, their biggest market is online consumers.  When shopping from their online catalogs, Zip boasts that consumers have access to over 25,000 parts and accessories, most of which are in-stock and ready to ship.  Additionally, Zip guarantees same-day shipping on all orders placed before 3pm EST Monday thru Friday.  They carry parts for  your C1, C2, C3, C4, C5, C6 and C7 Corvettes (and we're sure they'll begin stock C8 "stuff" just as soon as it becomes available.)  They offer consumers FREE full-color Corvette parts catalogs that include the newest-available, most-correct and best quality parts and accessories to be had for every generation.  If it's stamped, cast, forged, milled, molded or stitched, Zip has it!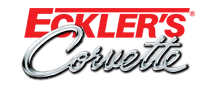 Headquartered in Titusville, Florida with storefronts in both Florida (7980 Grissom Parkway, Titusville, FL> 32780) and New York (6150 Donner Road, Lockport, NY, 14094), Eckler's is another amazing resource for Corvette Parts and Accessories!  Their inventory is expansive and they claim to carry a complete selection of Corvette interior parts, including original interior seat covers, door panels, carpeting, dash pads, consoles and all of the hard trim.  Eckler's Corvette also boast that they carry an extensive inventory of exterior parts including every available emblem, all the exterior moldings, weatherstripping, window glass, grilles, bumpers and the finest quality body panels in the industry including hoods, fenders, quarter panels, trunk lids and floor pans.  Looking for mechanical gear?  They've got that too, including air intakes & washable air filters, performance aluminum radiators, hi-performance transmissions and shifters, aluminum intake manifolds, throttle bodies, performance carburetors, computer tuners, headers, cat-back exhaust systems, camshafts, ring and pinions, complete crate engines, superchargers, fuel injection conversion kits, coil over suspension systems, urethane bushings, performance rotors & brake pads, rack & pinion steering conversions, and much more.
There are a great many more distributors out there who can also help you find the right parts for your Corvette project, but these three distributors have been in the Corvette industry a long time and have a proven reputation for providing OEM-spec gear that will fit your Corvette.
We also encourage all Corvette enthusiasts to consider online auction sites such as Ebay.  When searching for gear, include the keyword "New Old Stock (or NOS)."  There is still a lot of OEM inventory out there up for the taking – you just to know where to look.  Of course, swap meets are still a viable alternative as well, though these are becoming less common and you are generally limited to the same buyers and sellers within a certain geographical region.  Still, you might just find the perfect part at a fraction of what you'd pay for it new, so give them a look as well.