There's a long, rich history between the Chevrolet Corvette and the DeLorean Motor Company (DMC), or at least between GM and John Z. DeLorean.  DeLorean served as the head of Chevrolet in the early 1970s.  Working alongside such engineering legends as Zora Arkus-Duntov, he helped lay some of the groundwork for the mid-engine Corvette to evolve with the introduction of his gull-winged Aerovette concept car.   Although that car never saw the light of day (beyond the conceptual phase at least), it is undeniable that the Aerovette served as a "muse" for DeLorean's DMC-12 sports car of "Back to the Future" fame.  Moreover, DeLorean's termination from Chevrolet in the mid-1970s served as some of the catalyst for the original DeLorean Motor Company to come into existence.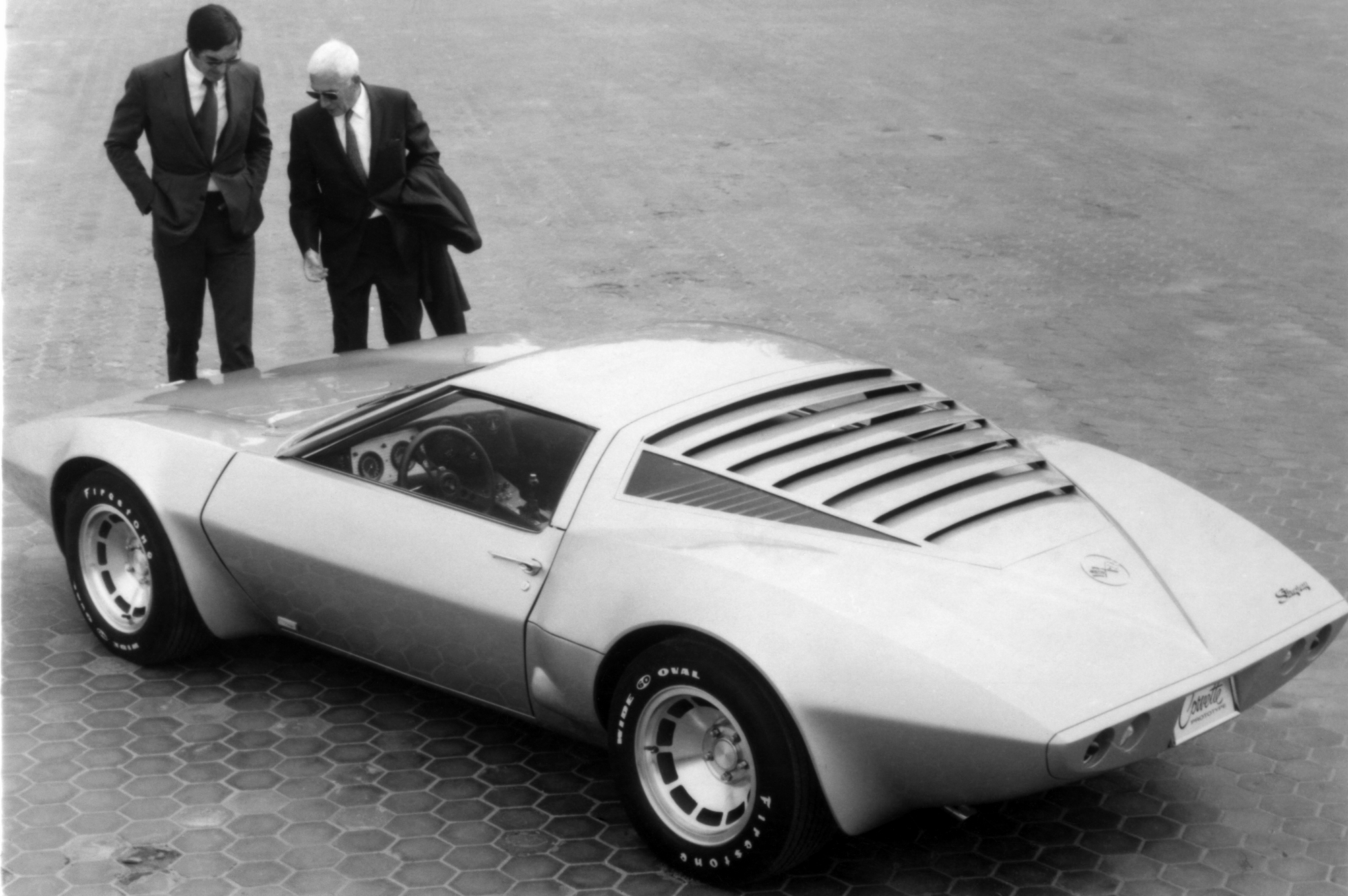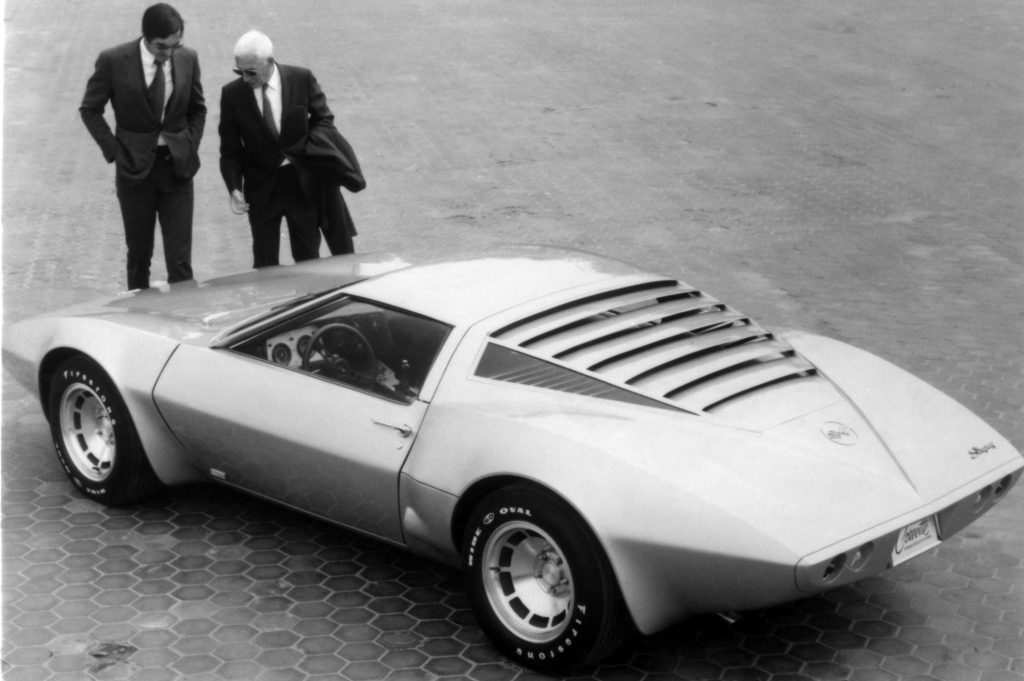 Now, fifty years later and under the focus of new leadership, another DeLorean automobile may emerge which will be based on the eighth-generation Chevrolet Corvette, the car that was the decades long realization of Duntov's and DeLorean's idealistic vision for the Corvette a half century earlier.
The player have changed a bit.  For starters, there's a new DeLorean car company in the 21st century automotive marketplace.  Known as DNG (or DeLorean Next Generation Motors), the fledgling company "burst onto the radar twelve months ago" (per Carscoops.com) after they announced the launch of two, 21st century automobiles that the company planned to produce.  The first was a special car designed to pay homage to the original DMC-12 and, more significantly, to John Z. DeLorean himself.   That car would be known as the Model JZD (go figure LOL).  The second car produced by DNG would be a "more accesible" supercar based on the eighth-generation, mid-engine Corvette Stingray.
We need to pause here for a moment.
For those aficiandos who are familiar with the DeLorean Motor Company and its DMC-12 sports car, you are probably also aware that there are a couple of DeLorean companies out there.  There is DMC (or DeLorean Motor Company), whose primary venture is to develop an all-electric performance car which they call the "Alpha V" (or the Alpha Five, which represent the latest (fifth) evolution of John DeLorean's original DMC-12 model (had the company never stopped production of their automobiles.))  This current DeLorean, which is still in pre-production (to the best of our knowledge), boasts a 0-60 time of 2.99 seconds, a 0-88 (clever) time of 4.35 seconds, a range of 300 miles, and a top speed of 155mph.  The car itself is kind of cool looking, but time will tell whether or not this car becomes a reality.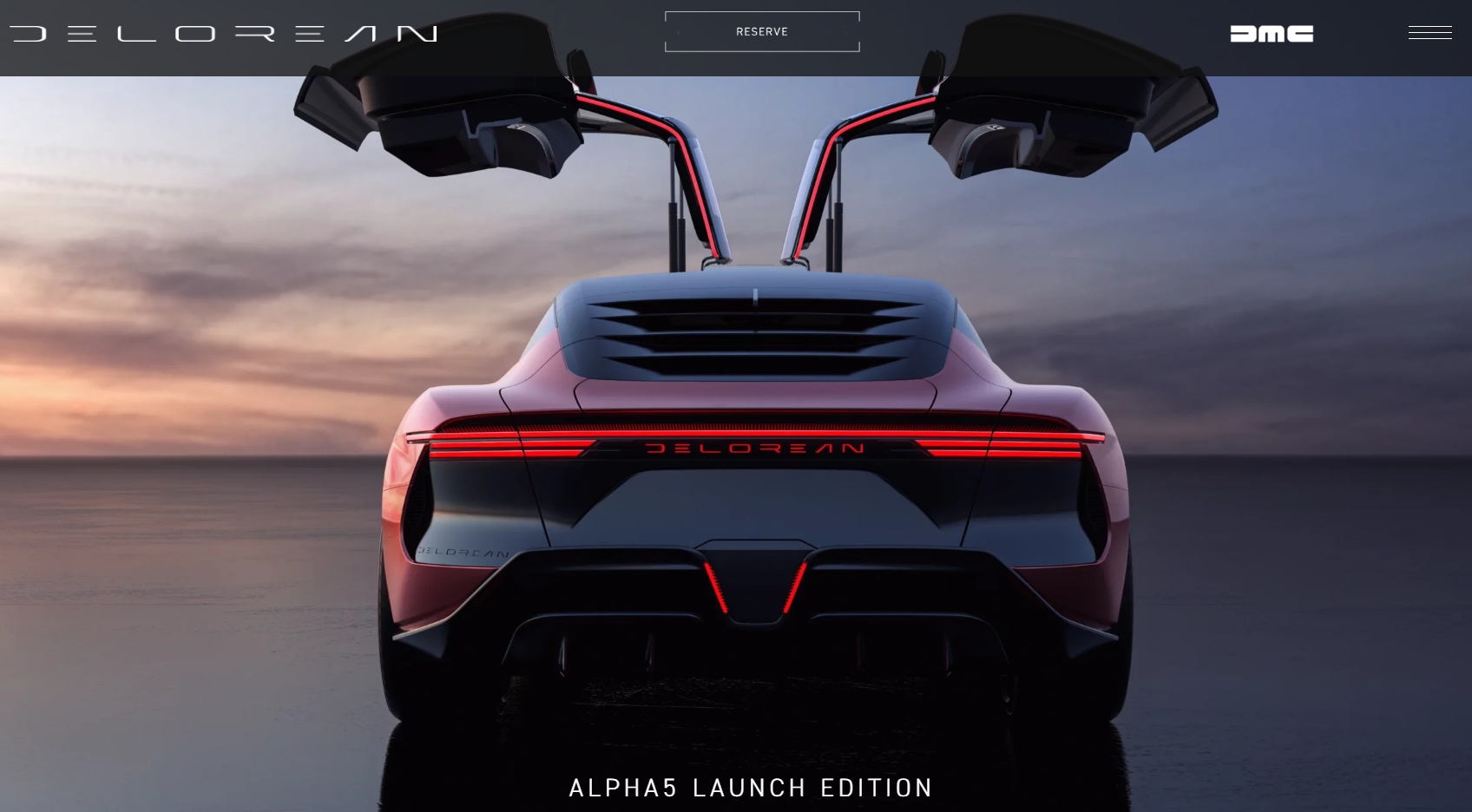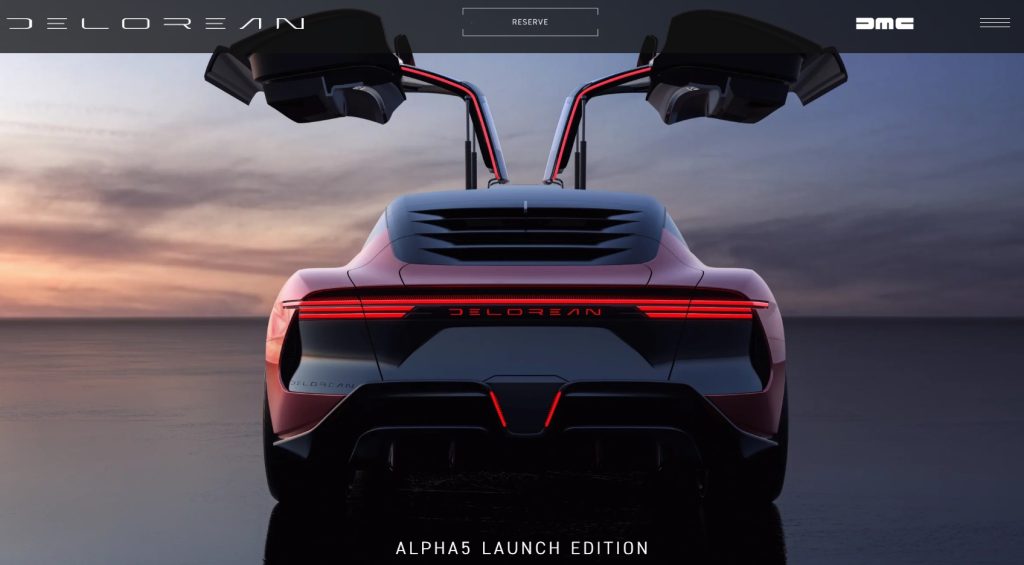 Next, there's Classic DMC, which specializes in the restoration and re-sale of the original DMC-12 models.  With locations in both Florida and Texas, Classic DMC (DeLorean Motor Company…I know, a bit confusing, right?) prides themselves on purchasing and restoring original DCM-12 DeLorean cars to "better than new" status.  Given the car's enormous popularity in the decades following the "Back to the Future" movies, this second DeLorean company has done a great job of connecting buyers (most of them men in their forties and fifties) who grew up wishing they could purchase one of these iconic sports cars.
But the company we're here to talk about – and the one that has the vision to build a supercar based on the Corvette – is DNG, a company that was started by none other than John DeLorean's own daughter – Kathryn DeLorean.
Unlike the earlier companies listed above, Kathryn's company has a different vision.  As stated on their website, "DNG MOTORS IS A NOT-FOR-PROFIT AUTOMOTIVE COMPANY BUILDING NEXT GENERATION VEHICLES TO FUND STEAAMM (SCIENCE, TECHNOLOGY, ENGINEERING, ARTS, AUTOMOTIVE, MATHEMATICS, AND MANUFACTURING) EDUCATION FOR HIGH SCHOOL STUDENTS ACROSS THE COUNTRY.
OUR PARTNERS IN TECHNOLOGY, DESIGN, AND MANUFACTURING PROVIDE THE INDUSTRIAL PROWESS REQUIRED TO BUILD DREAMS FOR STUDENTS AND AUTOMOTIVE ENTHUSIASTS ALIKE.
WE ARE FIRM BELIEVERS THE NEXT GENERATION HOLDS THE KEYS TO OUR COLLECTIVE FUTURE. A MODERN APPROACH TO DATED INDUSTRY CHALLENGES REQUIRES THE KNOWLEDGE OF GENERATIONS PAST AND PRESENT. DELOREAN NEXT GENERATION IS A TEAM OF CHANGE-MAKERS WORKING TOGETHER TO SOLVE ANALOG PROBLEMS THROUGH A DIGITAL LENS."
While Kathryn's mission statement sounds noble – benevolent even – her vision for the cars that will carry her father's legacy forward are downright exciting, though their evolution (at least based on the above) sounds a bit idealistic given that DNG (again per her website) seems to be starting its venture thru crowd-funding/fundraising efforts.  However, with the DeLorean name and an exciting design for a next-generation JZD DeLorean in the mix, we suppose anything is possible.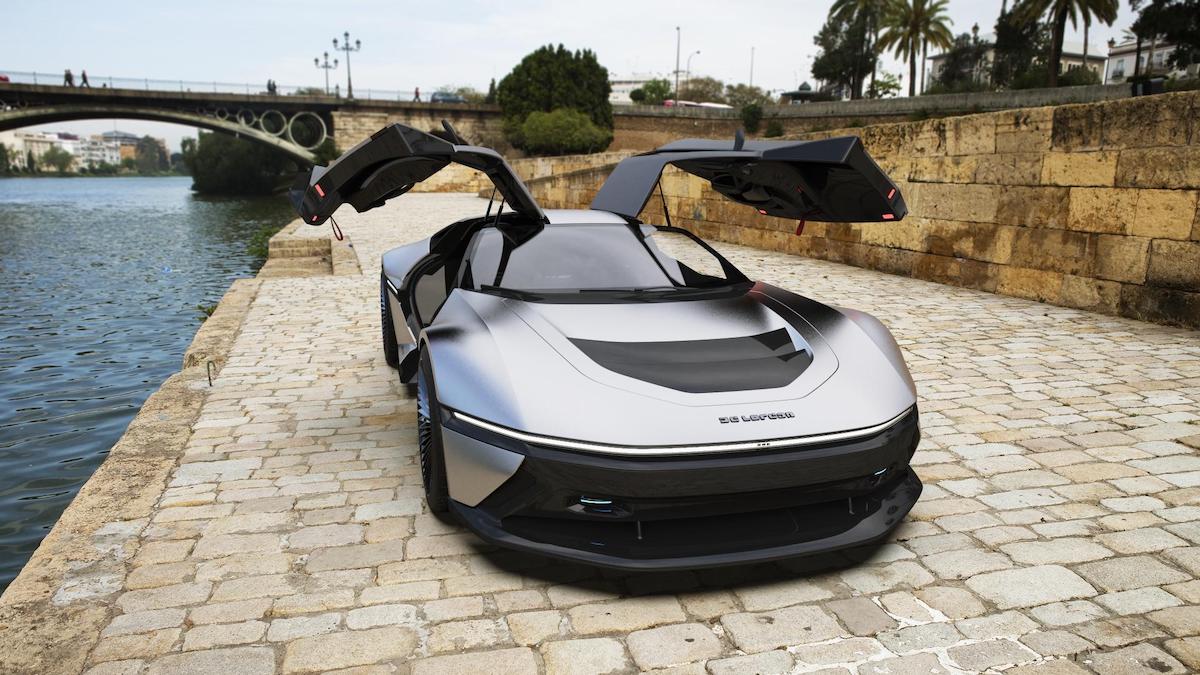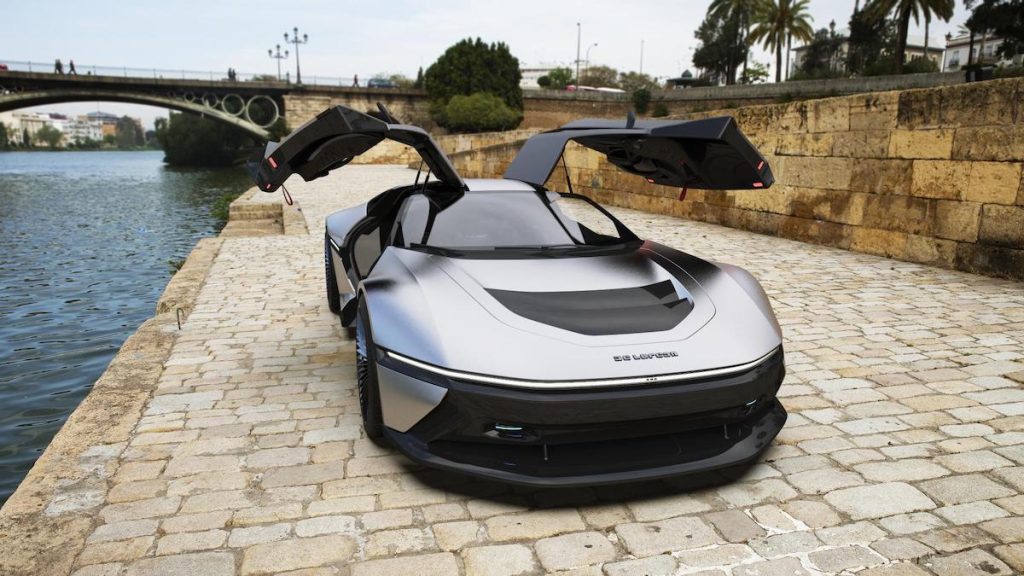 We'll leave speculation on the table and instead turn our focus to the cars that Kathryn (and DNG as a whole) hope to develop in the foreseeable future.  The crowning jewel in the DeLorean Next Generation company's portfolio is the JZD model.  If the artwork and renderings give any indication as to what an all-new DeLorean could really end up being, we'll say that the next-generation model is off to a promising start.
However, it is the company's other car that has most peaked our interest.  Although DNG has yet to release a name for their second model, they did confirm with Hagerty that the car they're looking to build "for the masses" will be less expensive and more accessible to a broader array of consumers than the JZD.  The mid-engine Corvette platform was selected by Kathryn because of her father's work on the third-generation, mid-engine Corvette concepts and because her father's legacy is forever entwined with GM's history.  Remember that DeLorean, working alongside Zora Arkus-Duntov, gave rise to the earliest mid-engine Corvette concept cars, and it was the combined vision of Zora Arkus-Duntov and John DeLorean that paved the way for the mid-engine Corvette we have today..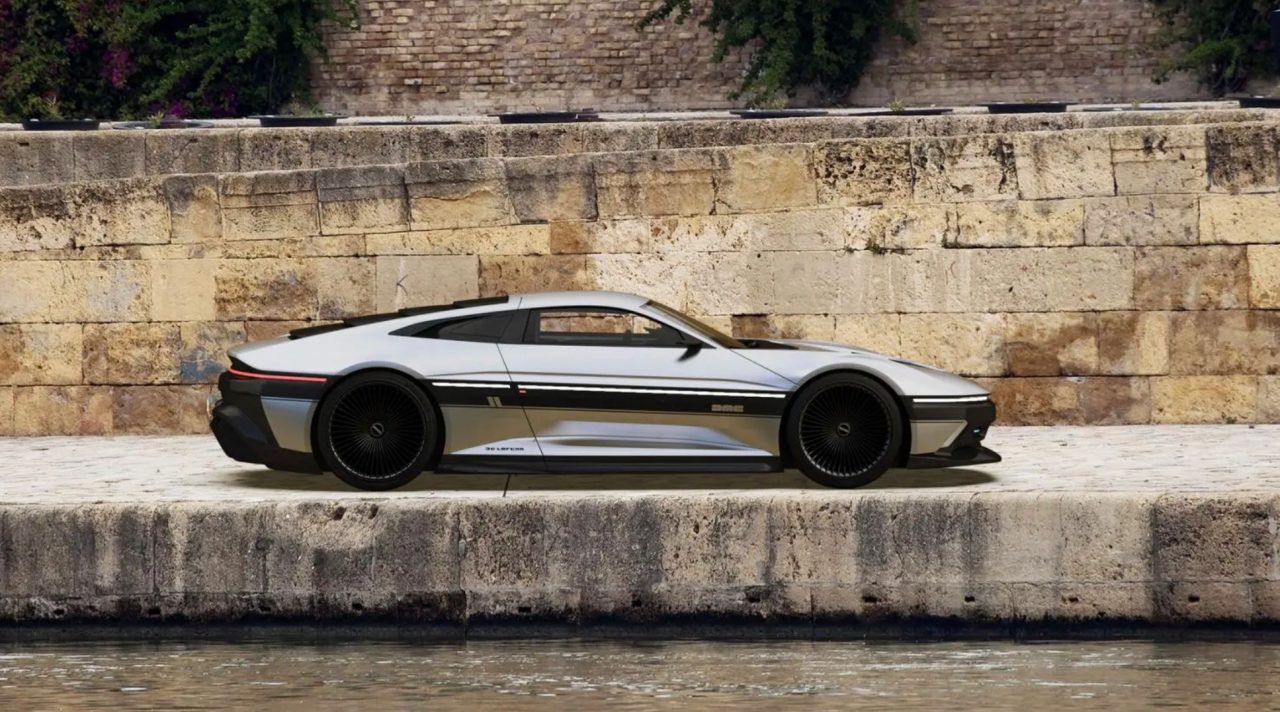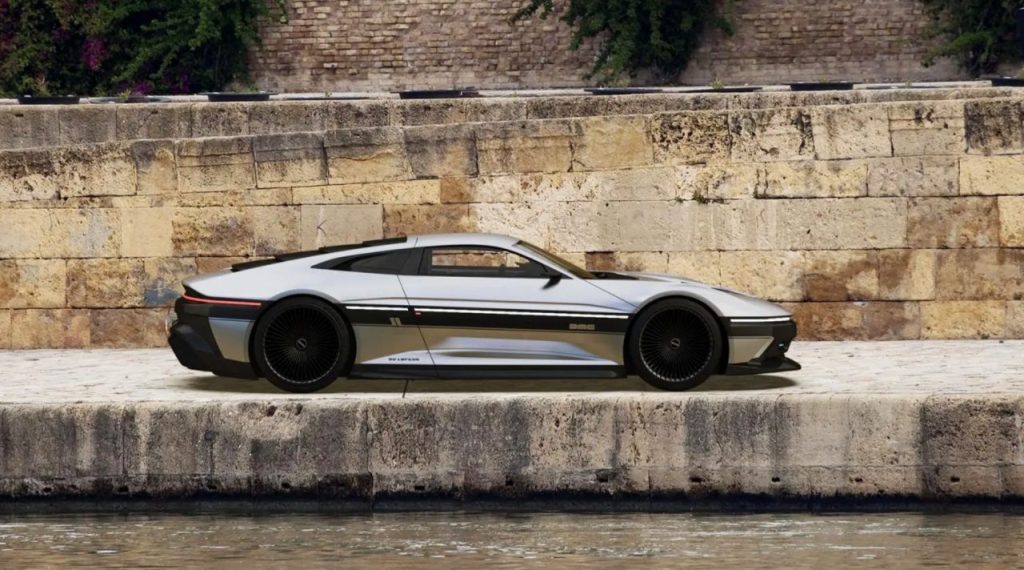 Kathryn DeLorean openly admits that the Corvette-based/inspired model is still in its early stages, but she has confirmed that DNG will "replace the Corvette's body with a design of its own that incorporates gullwing doors, just like the original DMC-12."  When pressed for further detail, her responses are elusive, giving me the impression that the work she's doing is still centered around getting many of the car's design motifs and innerworkings hammered out.  DeLorean has also said that her firm will partner with a "number of different aftermarket performance specialists."    Unlike its Volvo-powered (and arguably underpowered) predecessor, we wholly expect this 21st century model will boast some respectable performance numbers whenever it finally takes to the streets.
A number of renderings of the would-be, mid-engine DeLorean model have been released by Ángel Guerra, but it remains unclear how close the production car will follow these designs. According to Kathryn, building a Corvette-based DeLorean "allows me to finish my dad's story. I'm building him his dream car."