I know the restomod segment receives its fair share of criticism, especially from purists who say, "leave it alone!" And some can tend to be overdone to tacky degrees, as they say, beauty is in the eye of the beholder (and creator). But there is just something about this resto-expression of the C1 that pushes the right buttons.
Enter the 1953 Kindig CF1 Barrett-Jackson Edition Custom Roadster. To begin, Kindig stretches the cabin 4.5 inches, accommodating even the larger of us enthusiasts. The carbon fiber body from Doug's Performance only weighs 291 lbs, helping the CF1 tip the scales at just 3025 lbs, with a full tank of gas Dave proudly proclaims. But enough of the boring stuff, how much horsepower does this thing have?!? Well, Kindig partnered with Lingenfelter, who used their 427ci Eliminator LS7 to put down 652hp to the CF1's rear wheels.
How rare is it? This is #8 of what is said to be a total production of just ten. And it will be titled as a 1953, which makes it authentically cool. Dave mentions there isn't much that isn't handbuilt at his shop, and I believe it after looking at this masterpiece.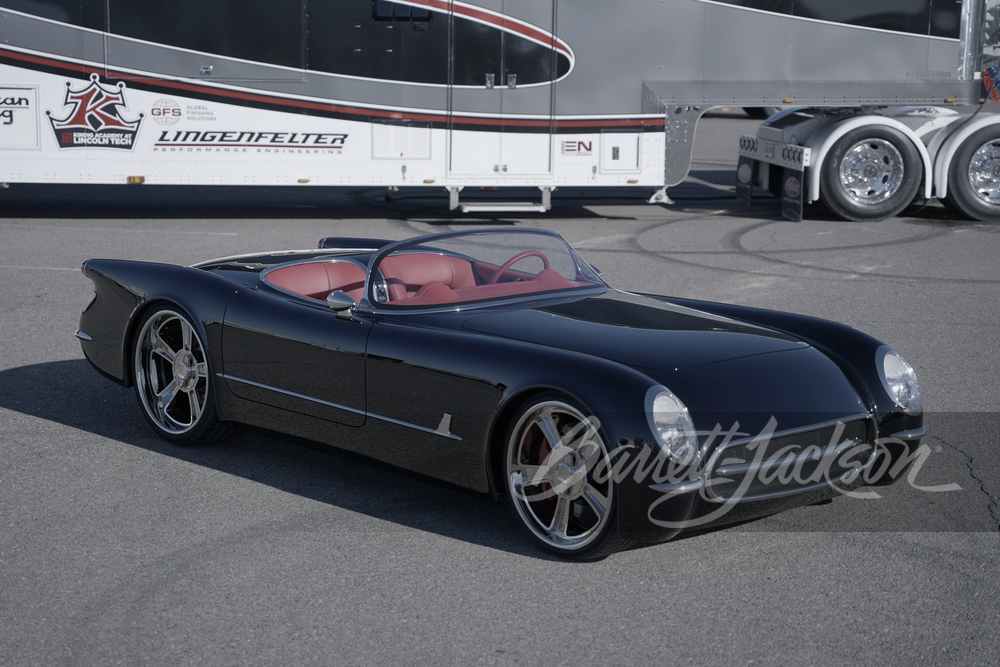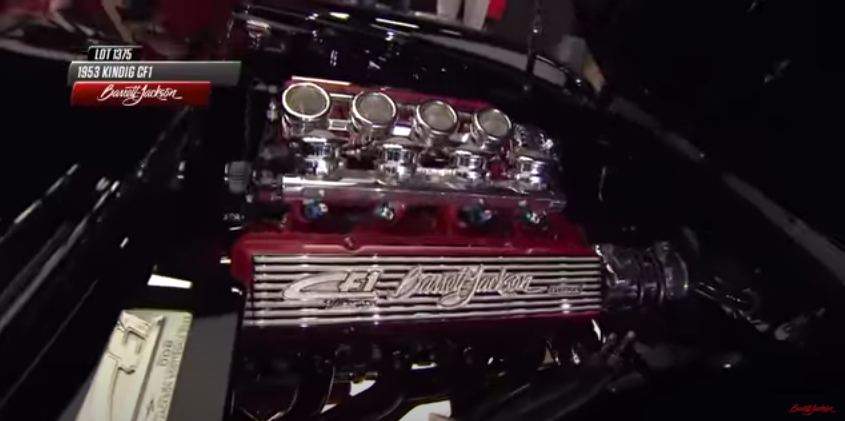 The glass-half-empty folks say this hobby can't be an investment, especially when you're buying a newer Corvette and slapping a supercharger on it, as you usually only get back 30-50 cents back on the dollar, and that's only if someone wants the mods you did. But based on what I've seen, these first-generation restomods are doing pretty well in the market, and this one is no exception, as she hammered recently at $520,000, and after auction fees is officially listed at a sales price of $572,000.
Yikes, that surpasses a beautiful 1961 restomod our own Scott Kolecki wrote about, which sold for $352,000 at Mecum a couple of years ago. So much for prices cooling off in this tumultuous economy. Well, enjoy some more pictures of this stunning 1953 CF1 and the video of it on the block. As always, we often have vibrant discussions on our Facebook page, I would love to hear what you think about this one.  Douglas B.