If the name sounds familiar, you may have run across Dave Kindig on the reality TV show Bitchin' Rides, where Dave and his cohorts restore and rebuild unique vehicles. The CF1 is not your typical restomod, because although it is titled as a 1953, it's basically brand new and custom from the ground up. To begin, Kindig stretches the cabin 4.5 inches, accommodating even tall enthusiasts like myself. The carbon fiber body from Doug's Performance only weighs 291 lbs, helping the CF1 tip the scales at just 3025 lbs, (with a full tank of gas Dave proudly proclaims).
One thing I've noticed about restomods (that is consistent across the internet) is their popularity, and this latest CF1 is no exception. With four days still remaining, the auction listing at Bring a Trailer has already received nearly 25,000 views and has over 2,500 watchers waiting to see what happens.
Quick CF1 Snapshot
♦ Price to build new: $500,000
♦ Wait time: Over two years
♦ How exclusive is it? Extremely limited production and the only CF1 Kindig creation currently available for sale in America
♦ Biggest complaints: Wheels too big, no windows or top
♦ Engine: 670 hp 7.0-liter LS7 V8 built by Lingenfelter Performance with a Borla 8-Stack fuel injection system and individual throttle bodies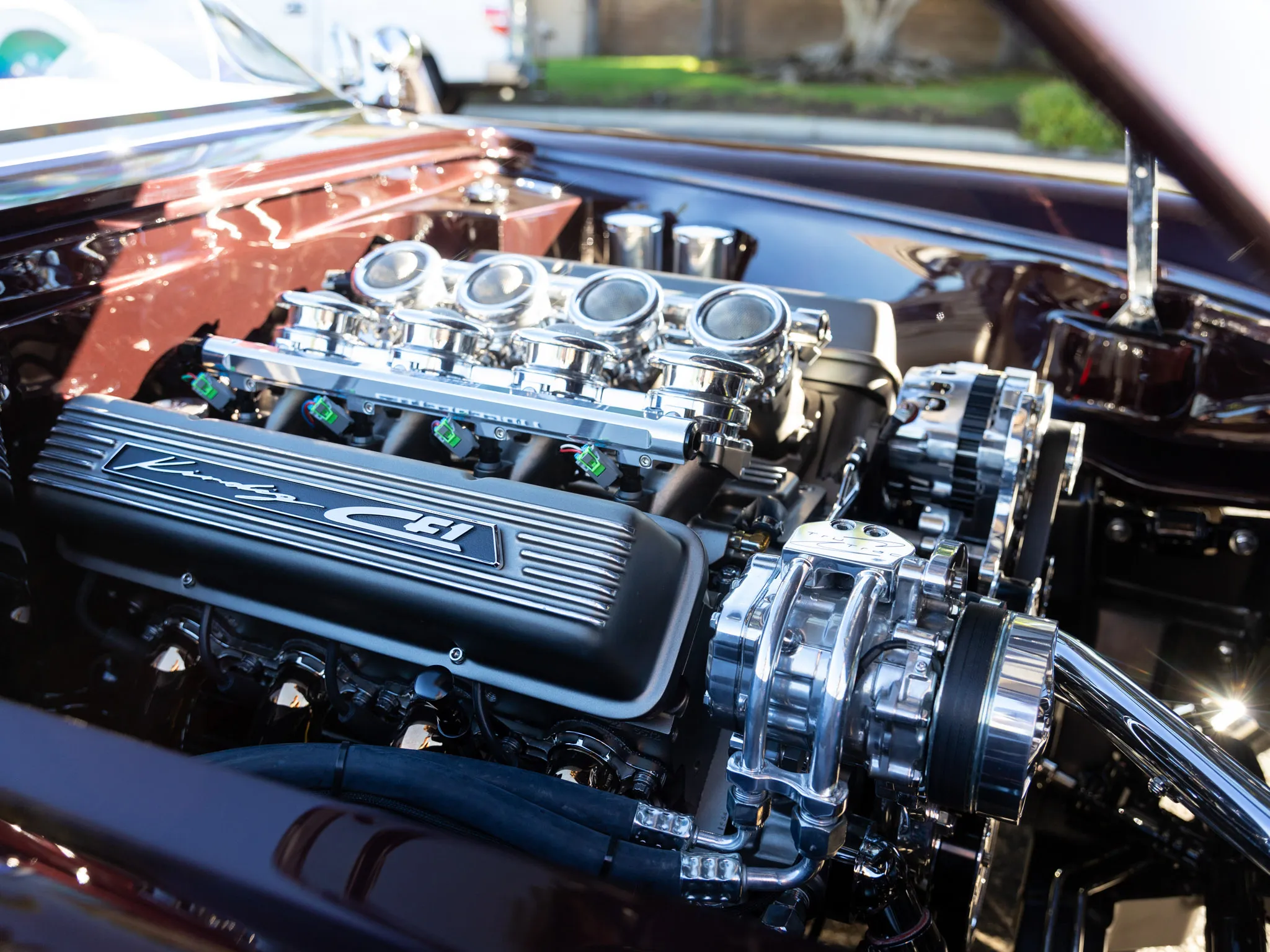 ♦ Transmission: 4L80E four-speed automatic transmission
♦ Brakes: Body-color calipers over Wilwood cross-drilled and slotted rotors
♦ Wheels/tires: Custom-fabricated 21″ front and 22″ rear alloy wheels with two-eared knock-off spinners/Michelin Pilot Sport 4S tires, 245/30 up front and 335/25 rear
♦ Chassis: Modified Roadster Shop Spec 7 full chassis fitted with rack-and-pinion power steering and a fully independent C7-based suspension
♦ Miles: 104
♦ Title status: Clean Utah title that lists the vehicle as a 1953 Corvette Kit Car
Message from the seller, Corvette Mike
[Who is somewhat famous in his own right]
"Hello to all of you appreciators of fine automotive sculpture! And welcome to the auction of this absolutely mind blowing Kindig CF1! We hope you are as excited to view (and bid on) this piece of rolling art, as we are to present it! The beauty and gracefulness of the '53 Corvette was in full evidence when it was presented to the press and general public for the first time at the 1952 GM Motorama. It was held at the Waldorf Astoria Hotel in NYC.
No one could have imagined back then that 70 years later, a "re-introduction" of sorts would be taking place. Showcasing and re-imagining the '53's design, taken to its furthest and fullest conclusion. And with the CF1, we're here doing just that! For some, it's all about the looks . . . Corvette Mike Vietro personally visited with Dave and chose the stunning exterior color of Caviar. Accentuating every curve and angle of the CF1's carbon fiber body. Stay tuned for photos of the build during Mike's visit over the next 8 days.
Slide behind the wheel and into the roomy and comfortable custom seats. Experience the Pebble Stone leather, that faithfully re-creates the '53's essence. With a twist of elegance. The state-of-the-art instrumentation combined with the uniquely designed steering wheel is a BESPOKE driving experience unlike anything else on the road today.
For others, it's all about what's under the skin (and hood), namely performance . . .
And the CF1 definitely offers an abundance of it! With a Lingenfelter built Corvette LS engine, putting out 670hp, backed up by a 4-speed automatic transmission. As well as a modern chassis with 4-wheel independent suspension, huge disc brakes, and all the components to make the car drive, handle and stop like a true ultra-high performance exotic!
The winner of this auction will be one of a very select and fortunate few to own this truly rare and extremely unique piece, from the mind and pen of Dave Kindig. Let us also inform you that this is the only CF1 Kindig creation currently available for sale in America. To own or build one is now over two years of excruciating wait time at a cost approaching $500,000.00.
Imagine showing up at any event, Cars and Coffee or your local Concours in this dream machine!! We have recently learned firsthand that waiting is not a characteristic of the American car culture! This is your opportunity to go to the front of the line and start cruising next Sunday!"
Well, that's quite the sales pitch!
---
So, how much do you think it will hammer for? As of publication (10/18/2023), bidding has reached $245,000, but it will take a lot more than that to take her home before the auction closes in four days. We have the fastest-growing Corvette community on our Facebook page, with over 157,000 followers (38,000 since January!). Come join other hardcore enthusiasts and say hello, Douglas B.
Scroll down for a full photo gallery and a feature video!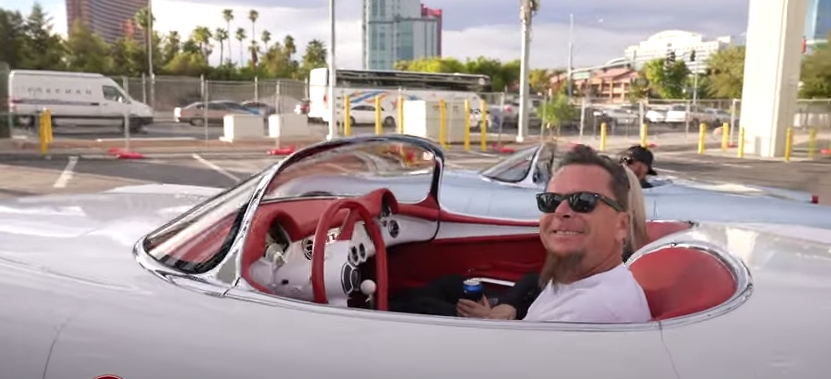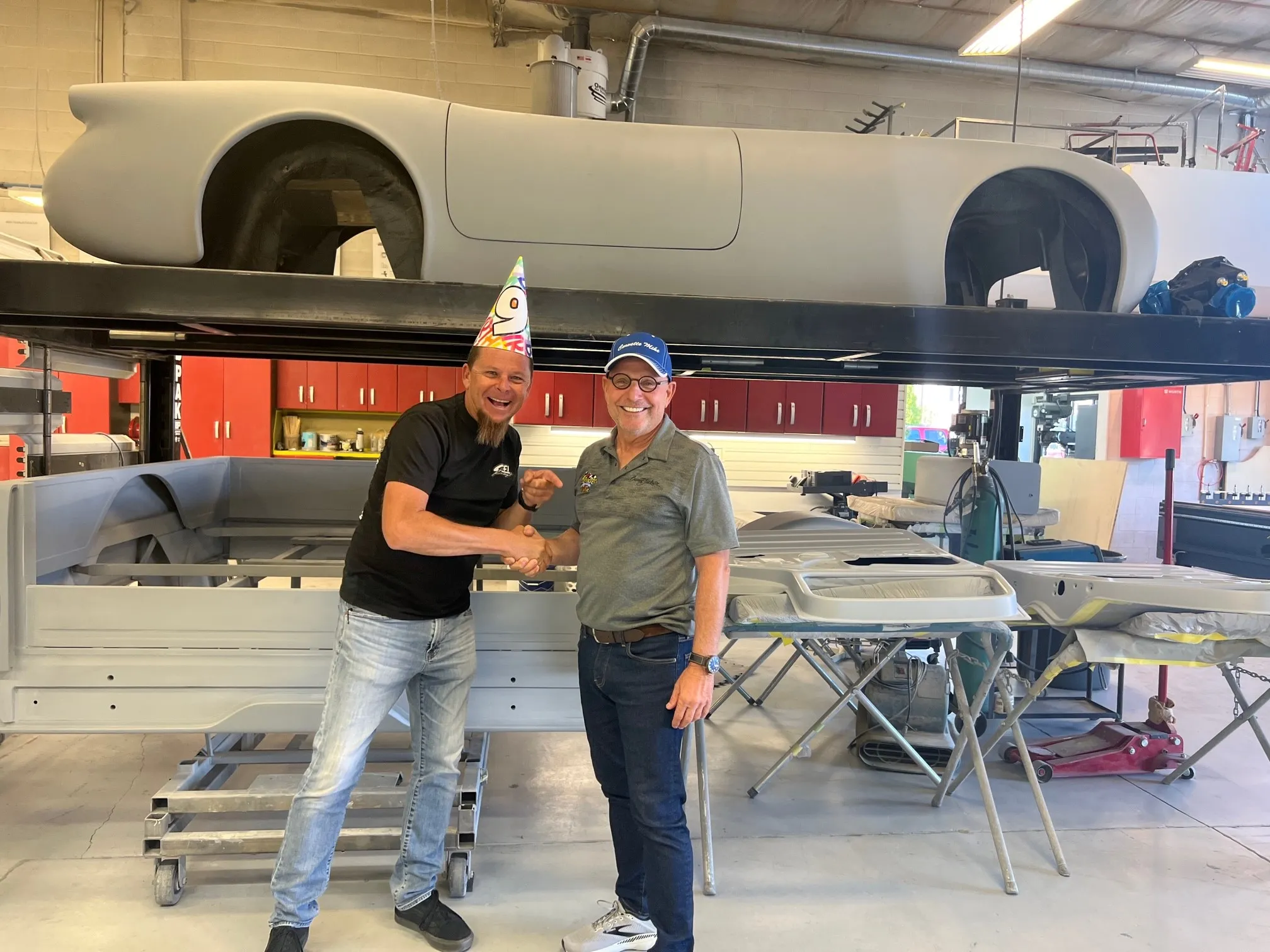 Link to the Bring a Trailer Auction
Find out more about Kindigit Design here
Photo Gallery
All photos courtesy of Bring a Trailer
[Video below gallery]