FOR SALE: A 2007 Corvette Z06 with Only 9,200 Miles on the Odometer!
Since the introduction of the mid-engine Corvette last year, the affordability of used Corvettes has fluctuated.  On one hand, we've seen a surge in available used Corvettes – especially the C5, C6, and C7 models.  On the other hand, the availability of these Corvettes (as they hit the used car market) has proved to result in quick turnover all over the nation.  We believe that more people are buying used Corvettes because of the resurgence in the brand's popularity with the launch of the mid-engine C8 model.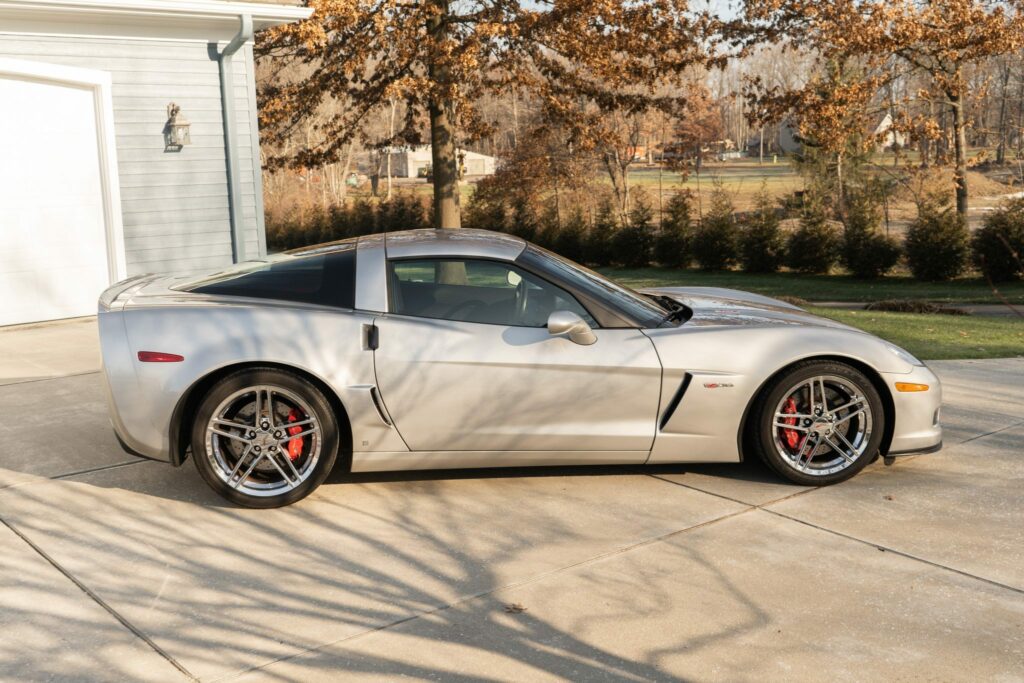 When we find a good deal on a great Corvette, we want to share it with our followers so that, hopefully, we can quickly partner a buyer with their dream car before it sells elsewhere.  We've got one here that we think is an exceptional deal on a truly amazing Corvette.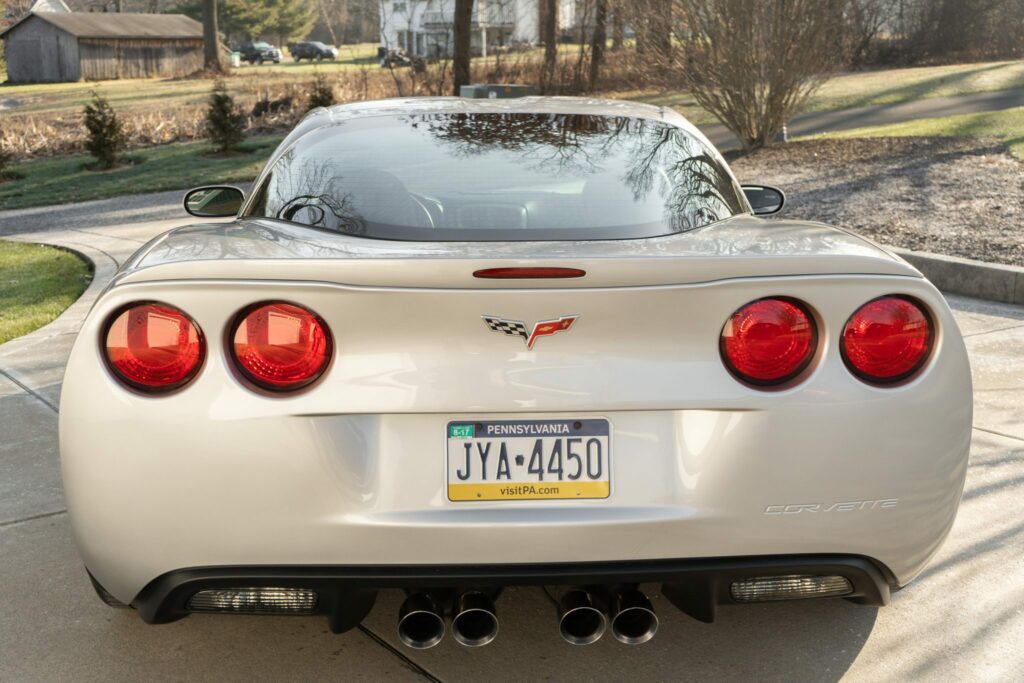 This 2007 Chevrolet Corvette Z06 is currently listed for sale via auction at bringatrailer.com.  This three-owner Corvette was originally sold at Kerry Chevrolet in Alexandria, Kentucky in 2007 and was acquired by its current owner in 2015.  The car has never been in an accident and has been meticulously maintained throughout its thirteen-year history.  The best part?  The car has just 9,222 miles on the odometer.  Given its age, that means the car has been driven less than 1,000 miles per year!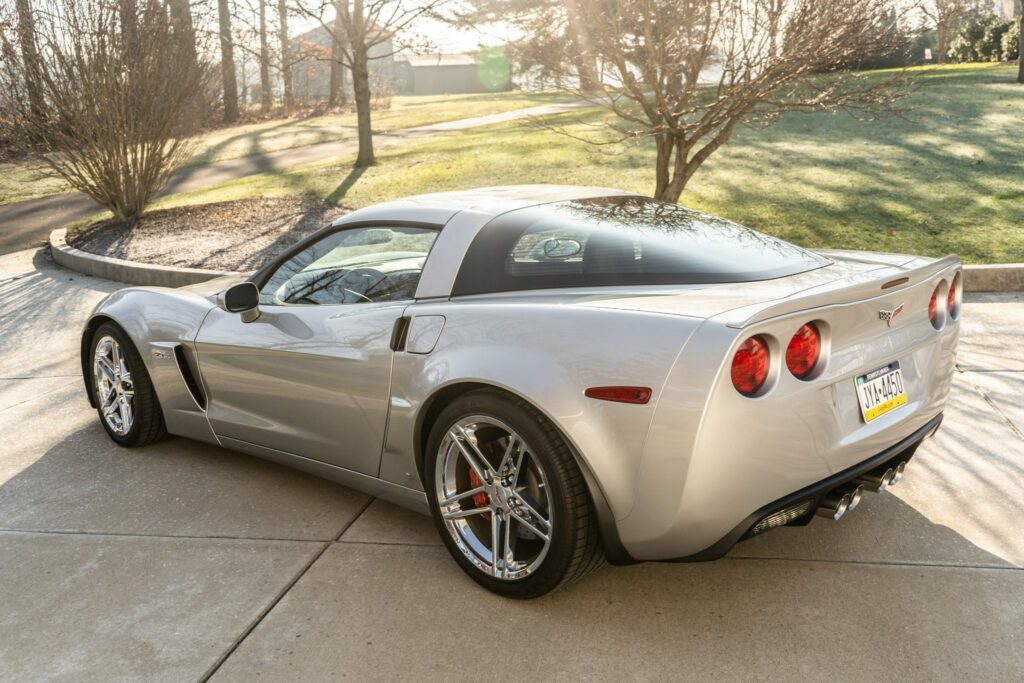 This Z06 Corvette is finished in Machine Silver Metallic with an Ebony leather interior.  The car features composite fiberglass and carbon-fiber body panels and is equipped with Xenon headlights, fog lights, the Z06 widebody with side air vents, Z06 badging, and quad exhaust outlets.  The car rides on beautiful chrome Z06 five-spoke wheels – 18″ up-front and 19″ in the rear.  The wheels are wrapped in Goodyear Eagle F1 tires – 273/35 in the front and 325/30 in the rear.  Because of their age, the tires will need to be replaced soon.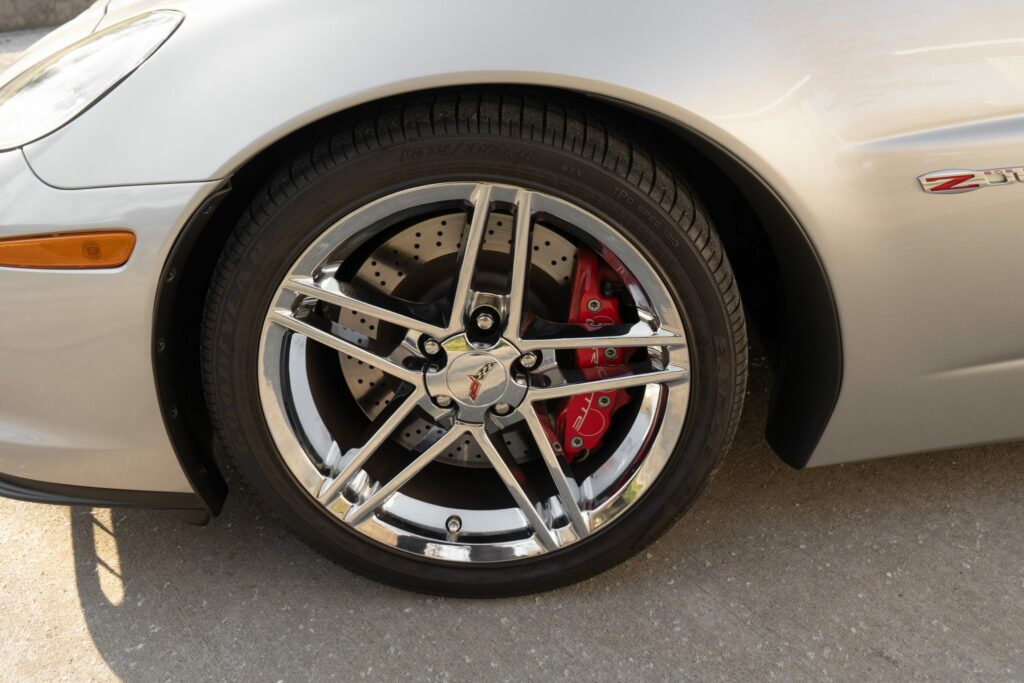 Under the hood is the world-class 7.0-liter LS7 V8 engine with a dry-sump oil system.  This powertrain is rated at 505 horsepower and 470 lb-ft of torque.  The engine is paired to a six-speed manual transaxle with a limited-slip differential.  The car features a bolstered brake system with cross-drilled rotors and red Corvette-branded calipers.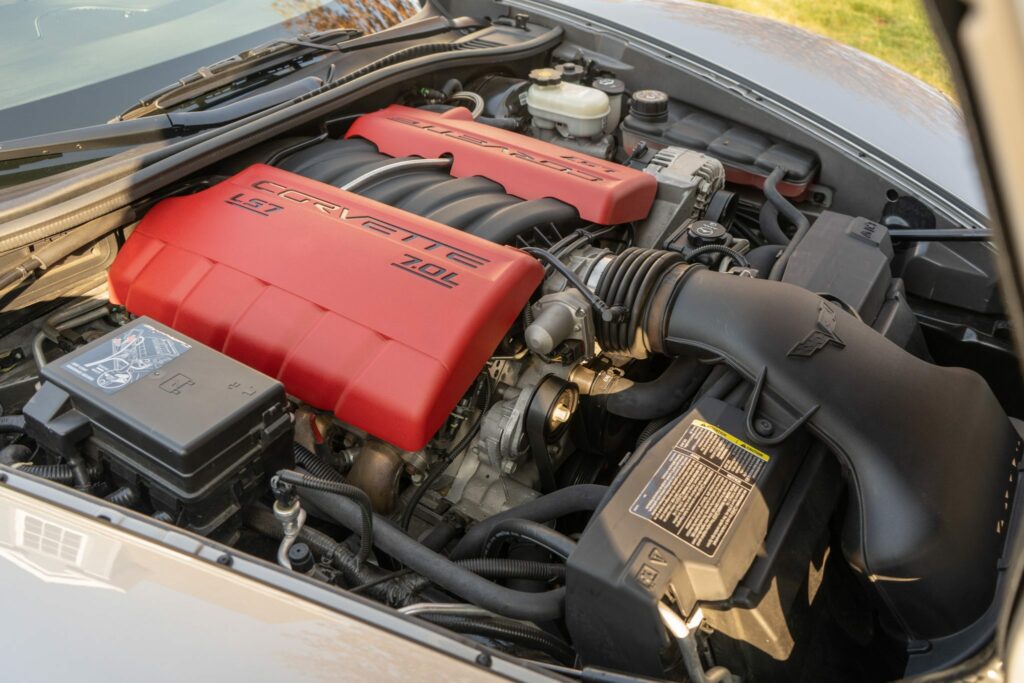 This Corvette came equipped with the 2LZ Preferred Equipment option, which is one of the most desirable trim packages offered on the Corvette. It includes the heads-up display, GPS navigation, dual-zone automatic climate control, cruise control, an upgraded stereo system, power seats, and much more.  This Corvette's interior also features aluminum pedals, custom-fit floor mats, and a leather-wrapped shift knob and parking brake lever.  The dashboard features the Z06 200-mph speedometer, a 7,50-rpm tachometer, and the full complement of gauges, including coolant temperature, oil pressure, voltage, and fuel level.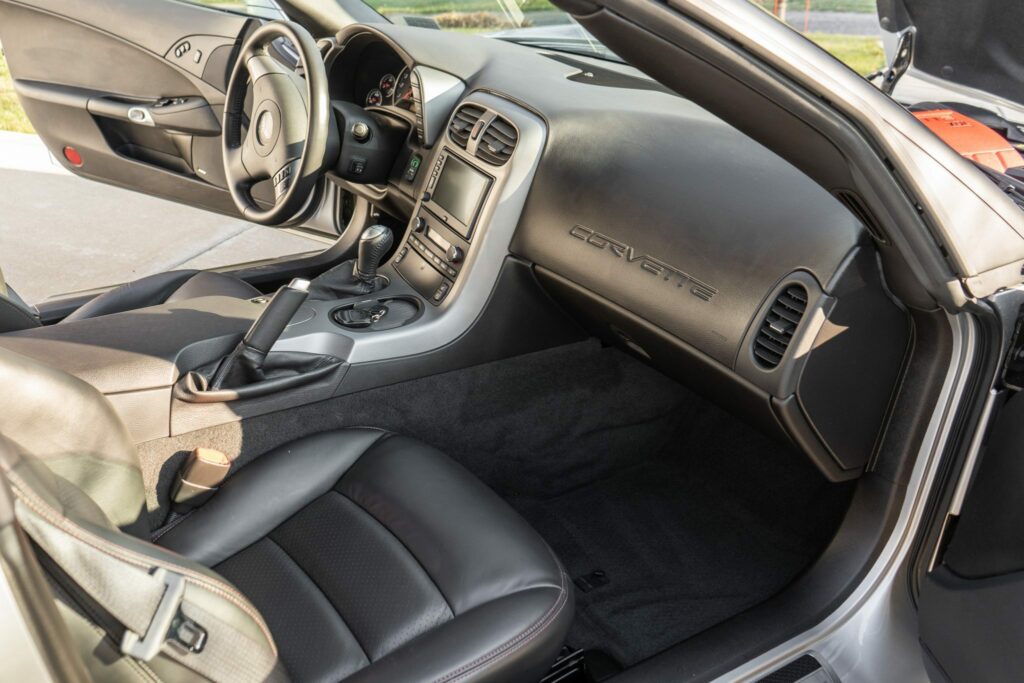 When this car was listed (and sold) as new in 2007 at Kerry Chevrolet, it had a selling price of $76,175.   Today, at the time of this posting, the car has a current bid price of just $24,000 dollars, which is an exceptional value on a car that is, for all intents and purposes, still essentially new.  If you've been looking for a sixth-generation Z06, you won't find much better than this one!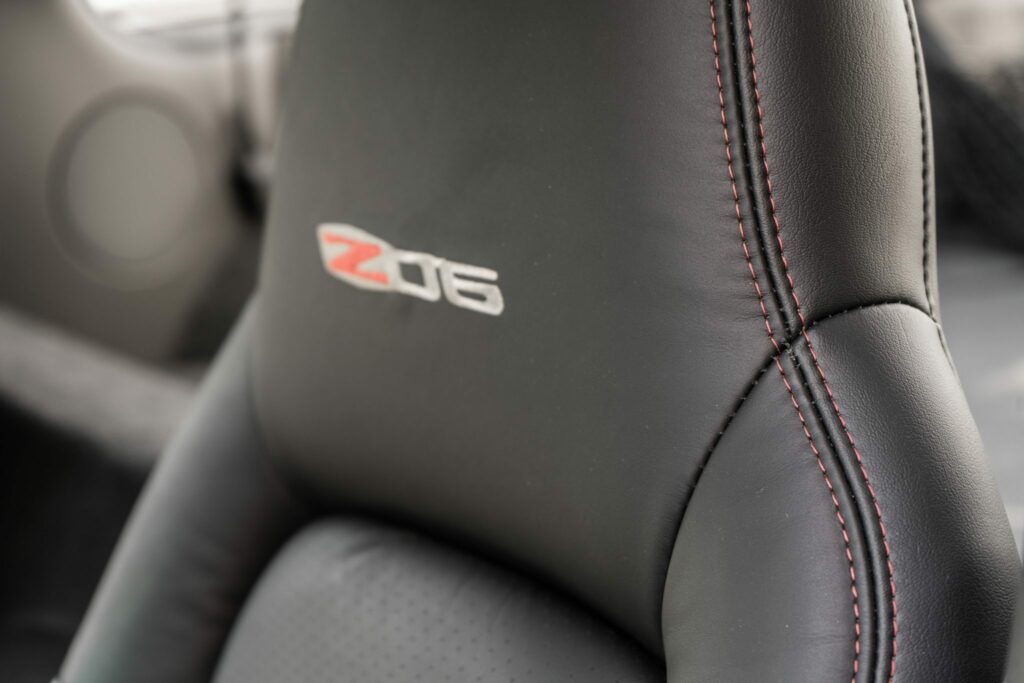 Should you choose to bid on this car, we wish you the best of luck.  Corvsport.com has no professional affiliations with either bringatrailer.com or the seller of this automobile and has not been compensated in any way for sharing this listing.