FOR SALE: A 2004 Chevy Corvette Nomad
Since my early twenties, I've been a huge fan of both the Chevy Corvette (all generations) and of Marshall Goldman Motor Sales and Leasing in Cleveland, Ohio.  Having grown up in Cleveland, I learned of Marshall Goldman and the incredible collection of classic and exotic cars they had for sale there.  While I have yet to purchase a car from this incredible and prestigious dealership, I can tell you with authority that every vehicle on their showroom floor is hand-selected and sold for its rarity, collectibility and its impeccable condition.  It is for these reasons that I am excited to share with you a unique, one-of-a-kind Corvette – a 2004 Corvette Coupe that has been converted into a Chevy Nomad!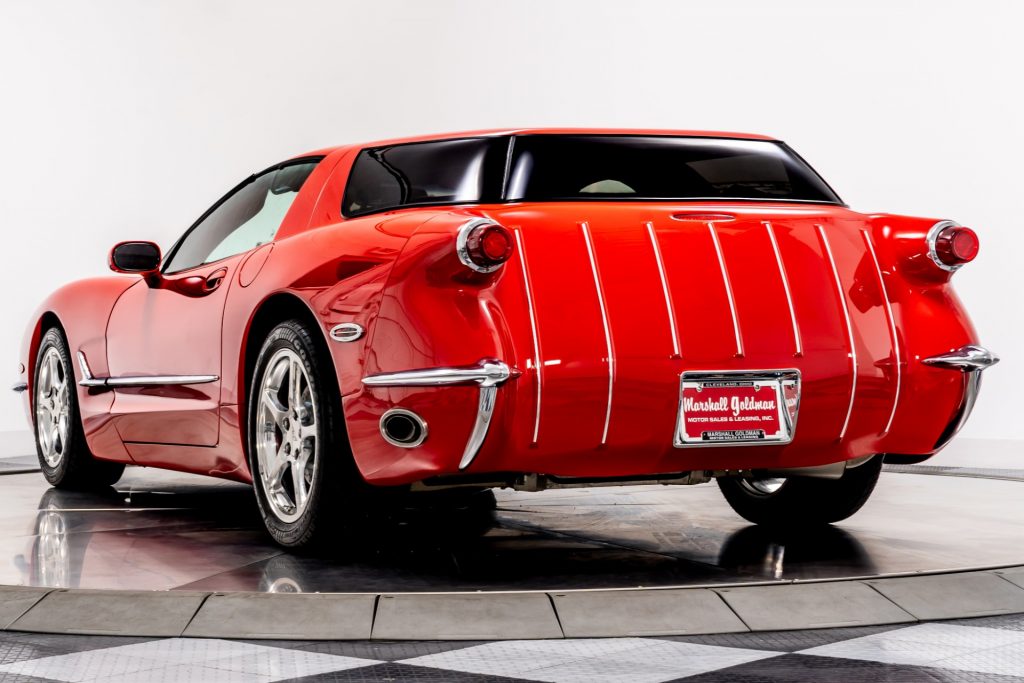 This beautiful Chevrolet Corvette Nomad is finished in Torch Red with a red leather interior.  The car has just 10,932 original (documented) miles.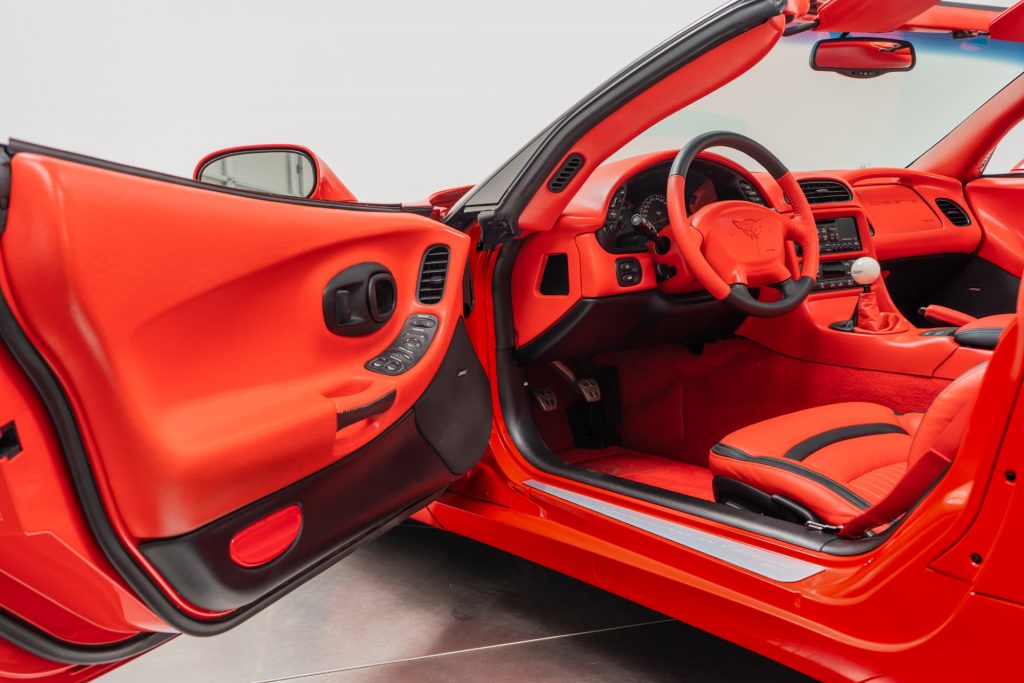 It comes equipped with the factory LS1 5.7-liter V8 engine, a six-speed manual transmission, high-polish aluminum wheels, and the preferred equipment group (which includes a memory package, twilight sentinel, electrochromic mirrors (both interior and exterior), a heads up display, a power telescoping steering column and more).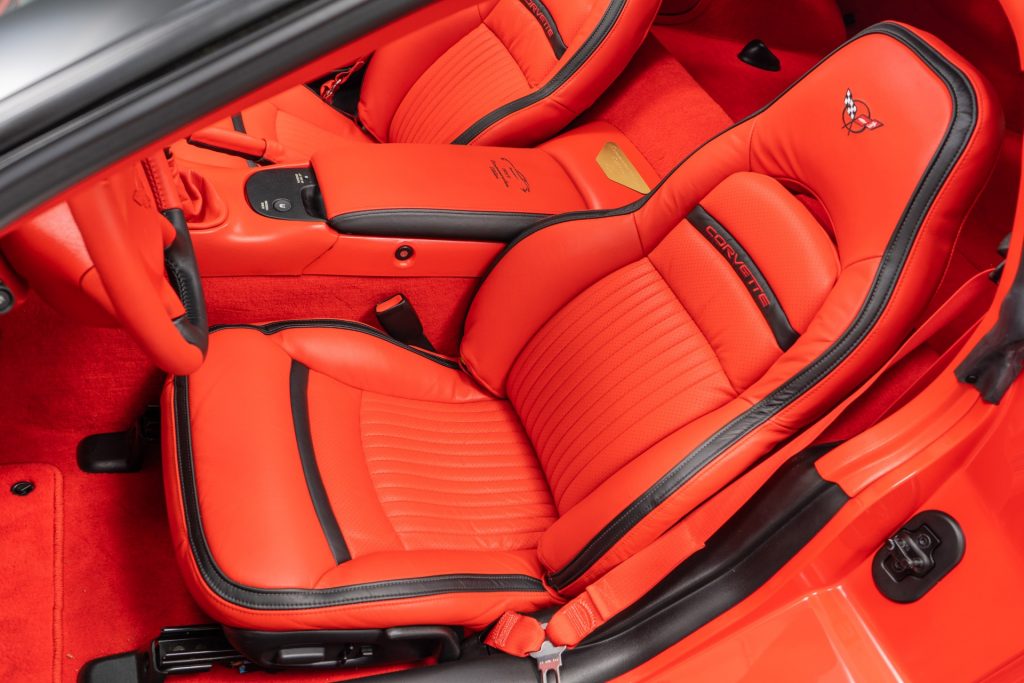 Beyond being a well-equipped Corvette straight from Chevrolet's manufacturing plant in Bowling Green, Kentucky, this Corvette was then shipped to Advanced Auto Technologies in Ruffs Dale, Pennsylvania, where it was transformed into this stunning 1953 Custom Corvette Nomad.  The car's entire body and interior were completely redone and nearly all of the original body panels were replaced with new, custom pieces.  It is worth noting that all of the replacement panels were attached in the factory locations and all of the car's safety and convenience items were unaltered.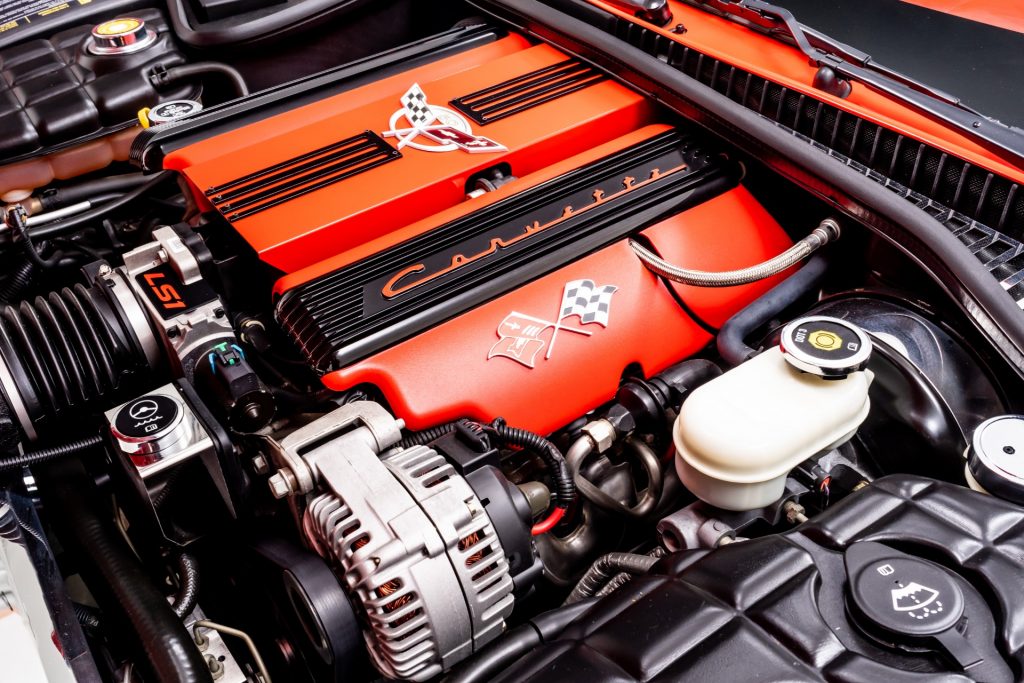 This car, which has the VIN 1G1YY22G245119784 is currently listed for sale at a price of $135,900.  While we recognize this might seem high for a fifth-generation Corvette, consider that this car is anything but a stock Corvette.  It is a true piece of art that would make a great addition to any collection.  It would also be a highlight of any car show.
What's more, this low-mileage Corvette is in absolutely incredible condition.  As we mentioned earlier, Marshall Goldman has a proven track record of pairing the best in luxury automobiles with discerning customers around the globe.  They've been in business since 1978 and they truly know their stuff.  If you happen to be in Northeast, Ohio, we'd encourage you to check out their showroom.  They stock a number of rare and beautiful Corvettes, but their extensive collection of automobiles includes some of the most exotic machines on the entire planet.  It's an experience you're sure to remember….and for our friends on the West Coast, they have a second showroom in Beverly Hills!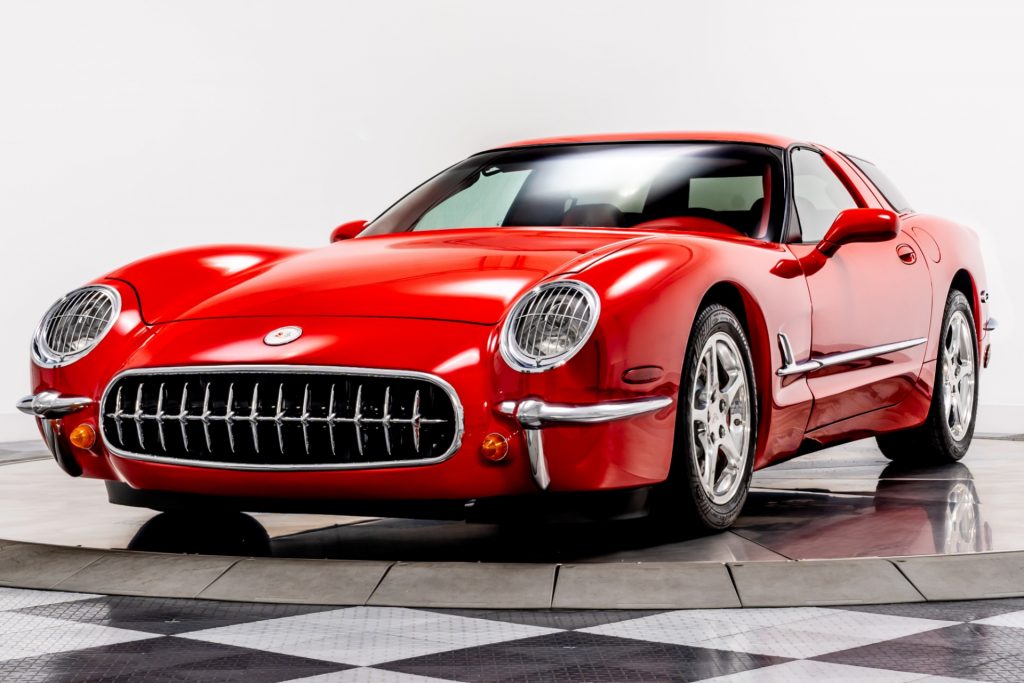 Should you choose to purchase this car, we wish you the best of luck with your new automobile.  Corvsport.com has no professional affiliations with Marshall Goldman and has not been compensated in any way for sharing this listing.