For Sale: A Well-Equipped, Low-Mileage 2007 Corvette Coupe
For several years now, Corvsport.com has showcased cars that we've found for sale on the internet.  Until today all of the cars we've shared with our readers have come from sites like Ebay.  Today we are pleased to present you with a car from one of the followers of our Facebook page.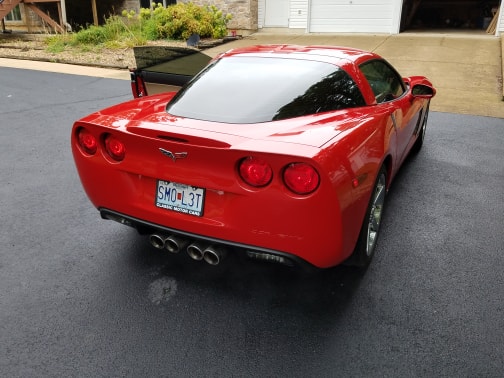 While posting pics during one of our Facebook photo contests last week, Tracy Roe approached us about helping him find a new owner for his 2007 Corvette Coupe.  We spoke with Tracy (via Facebook messenger) about his Corvette.  After learning more about his car, we agreed that this car was definitely worth sharing with the rest of our Corvsport.com community.  We hope you'll feel the same.  Moreover, we hope we can bring Tracy together with a buyer and help him find his Corvette a new home.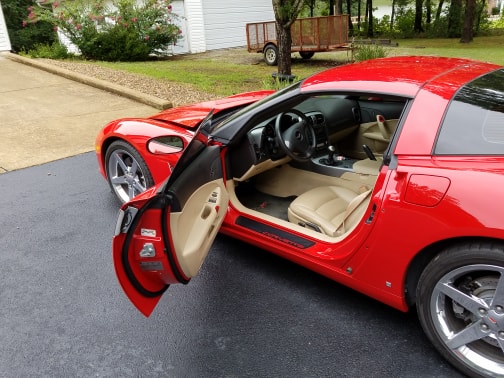 As stated above, Tracy has a 2007 Corvette Coupe in Victory Red with a Cashmere (beige) interior.  This Corvette has just 28,383 miles on it (at the time of this publication).  The car has had two owners.
Tracy has owned the car for the past nine years and has been meticulous about keeping the car out of the rain.  As he stated when we spoke with him, this car has been "protected from top to bottom."  Judging from the pictures he shared with us, it shows.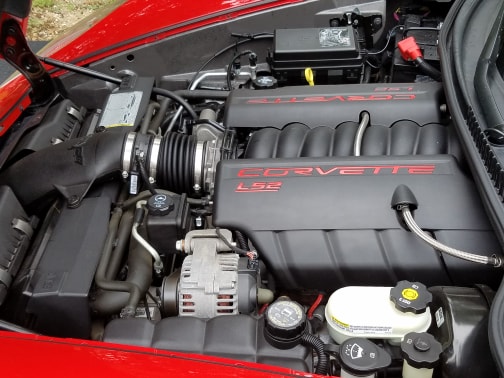 As with all 2007 Corvette Coupes, this car comes equipped with the 400 horsepower LS2 6.0L V8 engine.   The engine is paired to a six-speed manual transmission, a desirable feature for many Corvette enthusiasts who enjoy having greater overall control of their driving experience.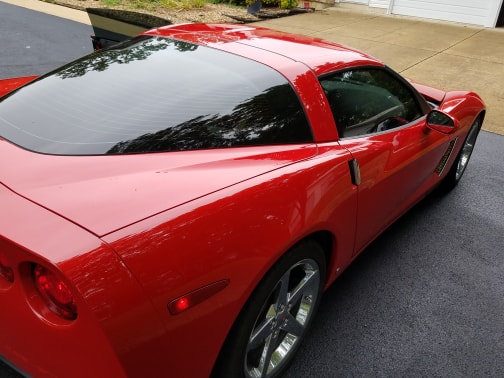 This Corvette came equipped with the 3LT trim package, meaning it is fully appointed with all of the goodies that GM offered that year, including:
Seat-mounted, side-impact airbags
Sport seats
Six-way power passenger seat
Cargo net and luggage shade
 Heads-up display
Power-telescopic steering column
Auto-dimming mirrors
Memory package
Heated seats
6CD radio with XM satellite radio
Compass and universal home remote transmitter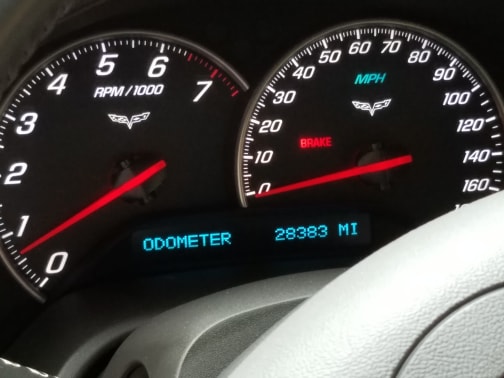 The car is essentially stock with one exception – an upgraded (aftermarket) exhaust system installed on the car.  Also, while not a modification to the car's performance, this 2007 Corvette Coupe has been ceramic coated, meaning that its paint is protected and has a deep, vibrant finish to the paint that is sure to last for many years to come.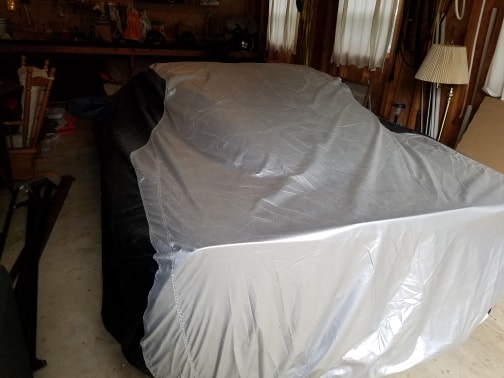 This car is currently located (being stored) in Arkansas. Tracy puts the car away each winter and it remains in storage until May, ensuring that the car is not exposed to any elements that could damage its pristine finish.  You'll want to contact Tracy directly (we've included links to his Facebook page throughout this article, including HERE) for more information about the car and when/where you can see it.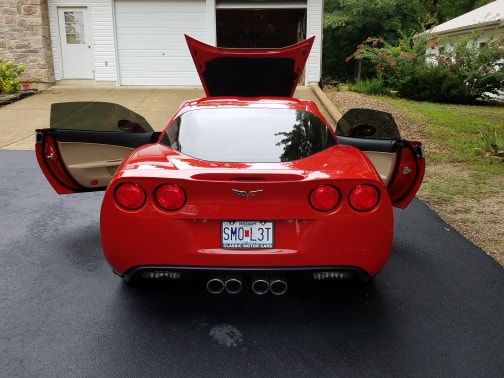 Tracy's asking price on the car is $22,000 FIRM.  Based on our research with Kelly Blue Book (KBB.com), that's within the fair market value from a private party seller, especially given the condition this car appears to be in.
Please note that all information listed in this article is based on known historical data about the 2007 Corvette as well as information provided to us by the seller.  Any inaccuracies in this listing are unintentional.  For more specific information about this Corvette, please contact the seller directly.