If you are any kind of a Corvette enthusiast, then you've doubtless heard the name Ken Lingenfelter, and have at least a passing familiarity with Lingenfelter Performance Engineering. Okay, I hope its more than a passing familiarity as Lingenfelter Performance Engineering has been building some of the most radical, most incredible Corvettes (and Corvette modification packages) available on the market today.
The company, which was founded in 1973, has become a globally recognized brand in performance engineering. They offer engine and chassis tuning components and installations to vehicle owners, manufacturers, and much more.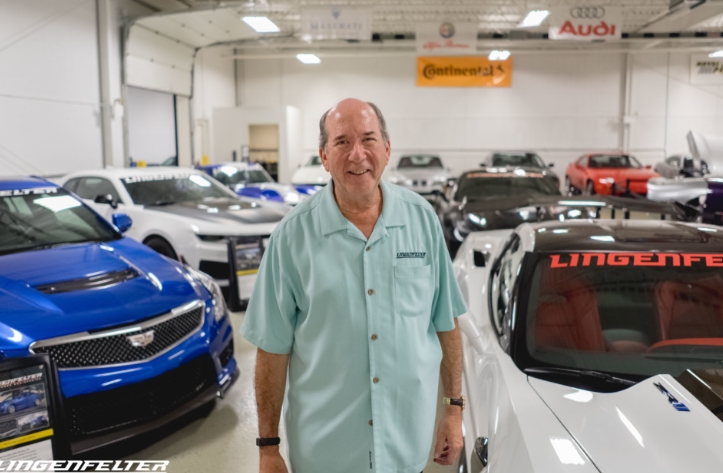 At the helm of Lingenfelter Performance Engineering is the man himself – Ken Lingenfelter.  From an early age, Mr. Lingenfelter has had a passion for the Chevrolet Corvette.  His father, a former employee of GM, would take young Ken to the factory where Ken was exposed to a variety of amazing automobiles, including the original second-generation, split-window Corvette.
"I saw the split-window Corvette in '63 – I was 10 years old.  That car did something to me. I know it sounds silly, but it kind of paved the way for the future."
It most certainly did…
Now, some sixty years later, Ken Lingenfelter has become known both for his incredible company as well as his incredible collection of muscle and performance cars.  While that collection is most certainly diverse – with an assortment of Ferraris, Porsches and Lamborghinis (amongst MANY others) rounding out the collection – it is also chock full of the cars that got the whole thing started for Mr. Lingenfelter – namely, CORVETTES.
For the remainder of this article, we're going to share some of the most extreme examples from his collection.  Before we do, however, we want to give a special shoutout to our friends at "Slashgear.com" for originally breaking this story and providing some of the content contained herein.
Okay, onto the cars.
1.) 1954 Corvette "Mule"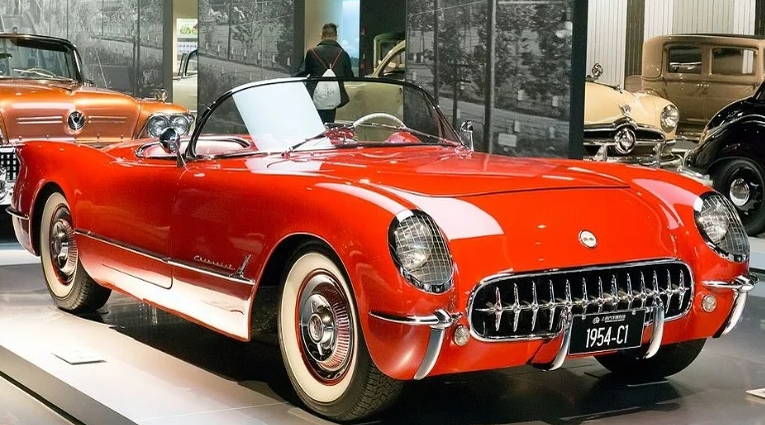 The first car in this collection is a 1954 Corvette Mule.  While the 1954 Corvette represented the second year of the model's production, it was the first to be fitted with a 265 cubic inch V8 engine.
When the Corvette was introduced in 1953, all of the first year models came equipped with a 3.8 liter "Blue Flame" inline 6-cylinder engine that produced a meager 150 horsepower.  The engine was selected because of a desire by Harley Earl to reduce production costs wherever possible by using technology that had already been developed by GM.  However, the underpowered six did little to generate driving excitement.
So, when Zora Arkus Duntov came on the scene the following year, he successfully petitioned GM president Ed Cole to replace the six with an eight-cylinder engine and give the Corvette the horsepower it needed to entice buyers to invest in GM's new sports car.
This example, which now resides in the Lingenfelter collection, was actually driven by Zora Arkus Duntov. It has also been modified by Lingenfelter to include a tail fin and other unique appointments, which only further add to its uniqueness and mystique.
2.) 1988 C4 Corvette Sledgehammer (Driven by John Lingenfelter)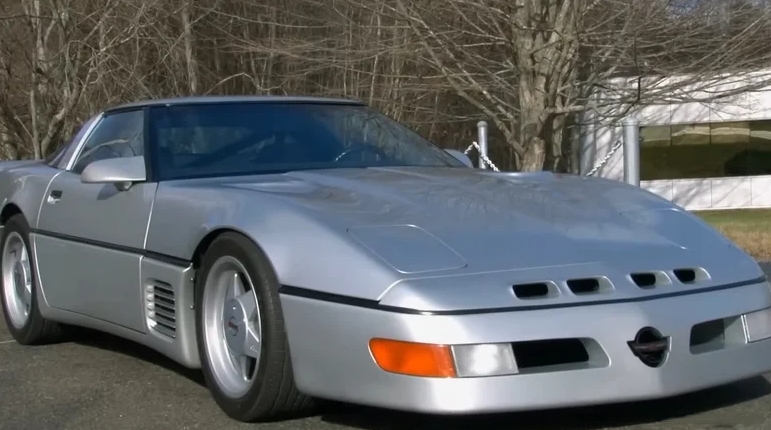 The second car in this series – the 1988 Corvette Sledgehammer – is unique in that the car belonged to Ken's cousin, NHRA drag racing star John Lingenfelter.  The car is "profoundly personal" to Ken because of its connection to this famous cousin, who drove the car until he died in a racing accident.  Moreover, the car holds a special place in automotive history in that John Lingenfelter drove it on a 1,500-mile round trip to the Transportation Research Center track in East Liberty, Ohio.  While there, John Lingenfelter piloted the car to a record-setting 254.76 miles per hour!
This example was a one-off production model that included a customer 5.9L Twin Turbo V8 engine that produced 880 brake horsepower and 772 pound-feet of torque.  The car was also equipped with a ZF six-speed manual transmission.  Paul Deutschman designed the signature look of the car, which became the template for a series of Callaway Corvettes that shared the same styling.
3.) 1963 Split-Window Corvette Coupe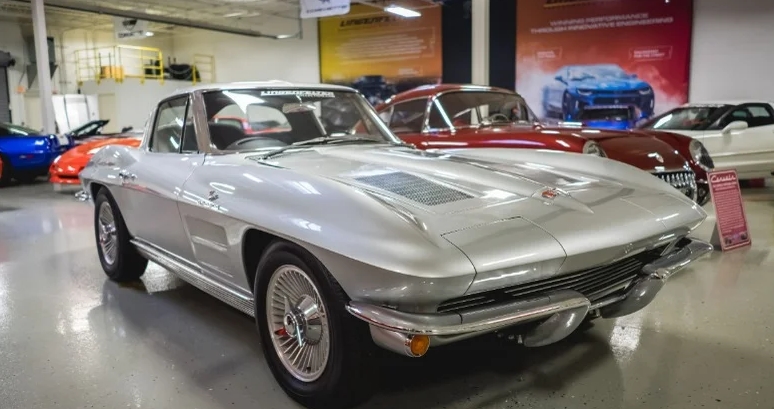 While not a custom build or a unique piece of Corvette in the way the earlier examples are, this 1963 Split-Window Corvette is special for two reasons.  First, its the only model year to feature the split rear window, a styling element developed by Peter Brock at the direction of Bill Mitchell.  Second, its the same car that first captured the imagination of Ken Lingenfelter when he was 10 years old, making this a quintessential piece of his collection and a worthy addition to this list.
Ken's 1963 Split-Window Corvette, a coupe, came equipped with a fuel-injected 327 cubic-inch engine rated for 360 horsepower.  It was paired to a T-10 four-speed manual transmission.  Both the engine and transmission are unique to the car.
4.) 2019 ZR1 Corvette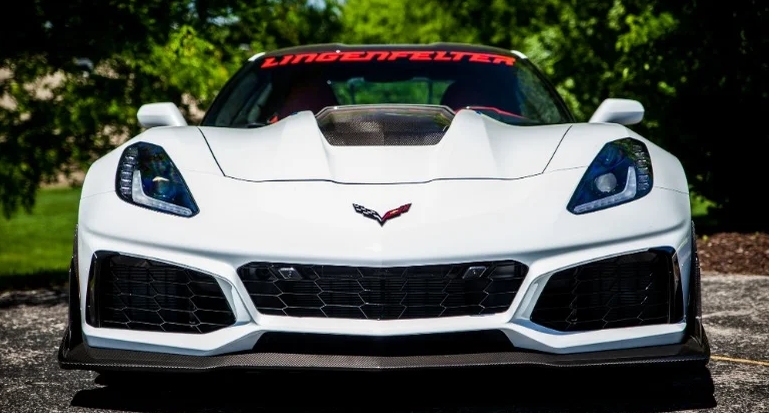 Jumping from old to new, this 2019 Corvette ZR1 is almost as unique as the 1963 Split-Window Corvette in that it was the only year that Chevrolet produced a seventh-generation ZR1 model.  This car, which is one of three 2019 Corvette ZR1s that were owned by Mr. Lingenfelter, was special in that he used the car for a period of time as his daily driver.
This example came equipped with a supercharged 6.2 liter LT5 V8 rated at 755 horsepower and 715 pound-feet of torque.  It came finished in white and was equipped with a factory installed carbon fiber rear wing (an added feature that cost nearly $16,000 on top of the car's $100k+ sticker price.)  The ZR1 was the fastest production Corvette ever built at its time (it has been since outpaced by the 2023 Corvette Z06), boasting a 0-60 time of just 2.9 seconds.  As with the other cars in this collection, the car came equipped with a manual transmission.
5.) Superformance Grand Sport Corvette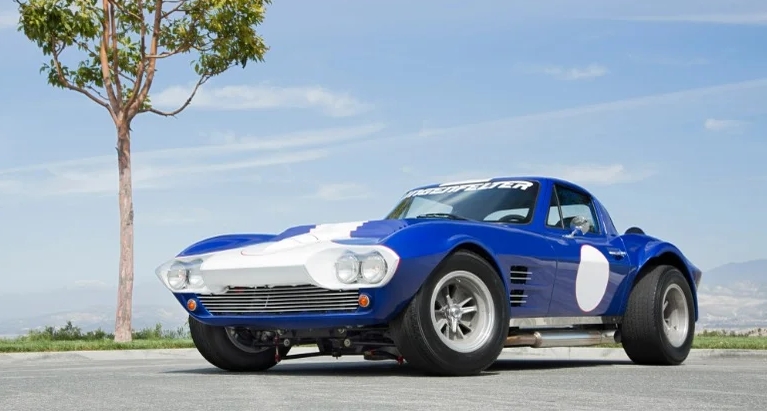 This final Corvette is a "reboot" of the original Grand Sport Corvette introduced by Chevrolet Chief Engineer Zora Arkus Duntov in 1963.  The cars, which were developed largely in secret by Duntov, were intended to be contenders at the 1963 24 Hours of Le Mans.  Originally, Duntov had intended to build 125 examples of the car (per homologation rules of the period).  However, when GM discovered Duntov's project, they terminated it on the grounds that Chevrolet had agreed to participate in the AMA (Automobile Manufacturers Association) ban on manufacturer backed racing.  Only a handful of examples were completed.
Despite this, the 1963 Corvette Grand Sport has remained a unicorn amongst collectors and a coveted piece of Corvette history.  Moreover, the Grand Sport platform has become a desirable commodity for present-day performance shops (like Lingenfelter Engineering) to fabricate.  They leverage the iconic styling of Duntov's original design with the technology and horsepower of modern-day powerplants.
Ken Lingenfelter's Superformance Grand Sport features a 427 cubic-inch Lingenfelter LS7-based engine rated at 603 horsepower and a 5 to 1 compression ration.  Many of the engine internals were custom fabricated by Lingenfelter to improve the engine's overall efficiency and performance as well.  The cylinder heads are a custom CNC ported design based on those created for Chevrolet's LS3 engine.  Likewise the car's air cleaner system was precision engineered at Lingenfelter's workshop.
Given its unique fusion of old and new, there's no doubt that the Superformance Grand Sport is a crowning jewel in Lingenfelter's incredible gallery of performance automobiles just as it would be in any serious car collection.