Chevrolet LS3 Engine Ultimate Guide
GM's LS series of small-block engines is proof that continual refinement is the root of perfection. Throughout the years, the illustrious auto manufacturer has repeatedly reengineered this platform to "grow" alongside the very performance cars which it powers. With every subsequent reiteration, the LS small-block has become more powerful, efficient, and robust in its design.
Upon the LS3's release in 2007, this trend toward continual technological advancement was clearly evident. As the new power plant for the standard 2008 Corvette, the LS3 provided consumers with exactly what they had been craving, unsurpassed performance.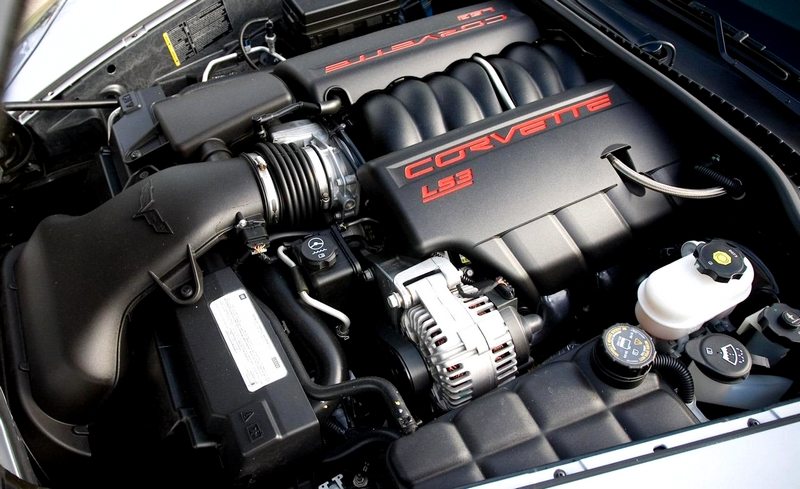 History of the LS3
Almost immediately following the LS2's introduction as the Corvette's base engine in 2005, GM's engineering department jumped headlong into the design of its ultimate successor. Upon the LS2's release, much was slated in the way of subsequent Corvette development, and continual revitalization of the LS engine platform was seen as the only viable means of facilitating such efforts.
During this period, GM had vested itself in the development of various efficiency-related engine campaigns, such as that of Active Fuel Management. GM also sought to build a performance engine that was capable of ultra-efficient combustion, which would thereby drastically reduce emissions output, without making any concessions in the realm of horsepower and torque.
In a bid to sustain such endeavors and to ride the manufacturer's recent wave of successive performance gains, the development of this newly revised small-block was fast-tracked. GM earmarked a period of no more than two years to design, test, and tune the engine that would eventually carry the LS3 moniker.
Early in the LS3's development, it was decided that the engine's cylinder bores would be increased in diameter, over those featured in the LS2. Also included was the addition of a new high-flow intake manifold and less restrictive cylinder heads, that featured rectangular intake ports. This was set to enhance the LS3's inductive qualities, and allow for better power management across all RPM ranges. Cumulatively, each of these attributes would provide the LS3 with the level of efficiency toward which GM strived.
S3 Technical Specs & Configurations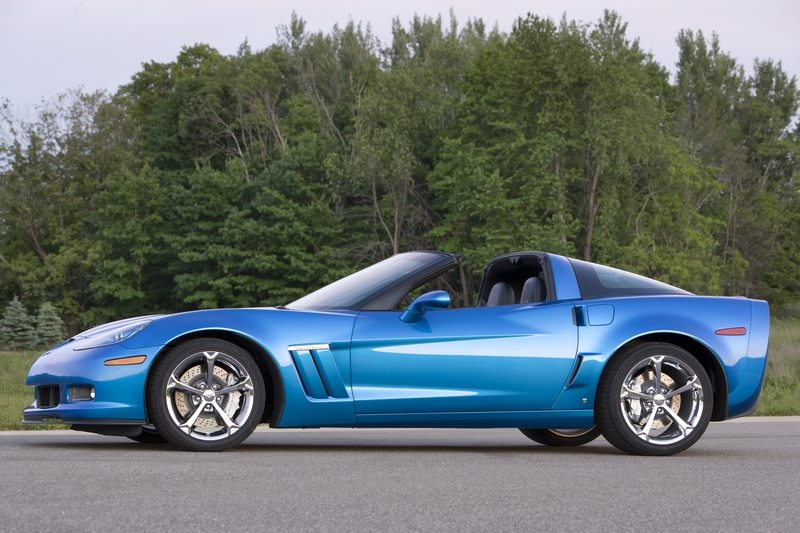 Upon its release, the LS3 proved to be one of the most advanced performance engines ever produced by General Motors. Much of the data utilized by GM in the development of the LS3 was derived from research conducted in conjunction with the manufacturer's racing program. As such, a great deal of the technology that found its way into the newly designed LS3 had already been validated on the track, and in prior performance trials.
The LS3 utilized a cast-aluminum block (P/N 12623967), with six-bolt, cross-bolted main caps. The structural integrity of the LS3's block was bolstered by its deep skirt design, which also aided in the dampening of engine vibration. Additionally, the LS3's engine block featured a structural oil pan, which further enhanced its overall rigidity. With its increased displacement of 376 cubic-inches, the LS3's cylinder bores measured 4.065", with a 3.622" stroke.
The LS3's aluminum engine block housed a durable rotating assembly, which included a nodular-iron crankshaft (P/N 12597569) and powdered metal connecting rods (P/N 12607475), attached to a set of high-strength, flat-top aluminum-alloy pistons (P/N 19207287). The lightweight aluminum-alloy composition of the LS3's pistons facilitated greater efficiency throughout the engine's entire RPM range and enhanced throttle responsiveness.
The LS3's aluminum block was fitted with a set of high-flow cylinder heads (P/N 12629063), which featured rectangular intake ports in order to optimize incoming airflow for greater power distribution at higher RPMs, while also supporting a substantial amount of low-end torque. The LS3 also employed the use of Z06-spec, high-flow, 47 lb fuel injectors, and a revised hydraulic roller camshaft (P/N 12603844), which provided 5-percent greater lift than that of its LS2 predecessor. The infamous small-block also utilized intake valves that were 9-percent larger than those found in the LS2, and 0.236 inch offset intake rocker arms.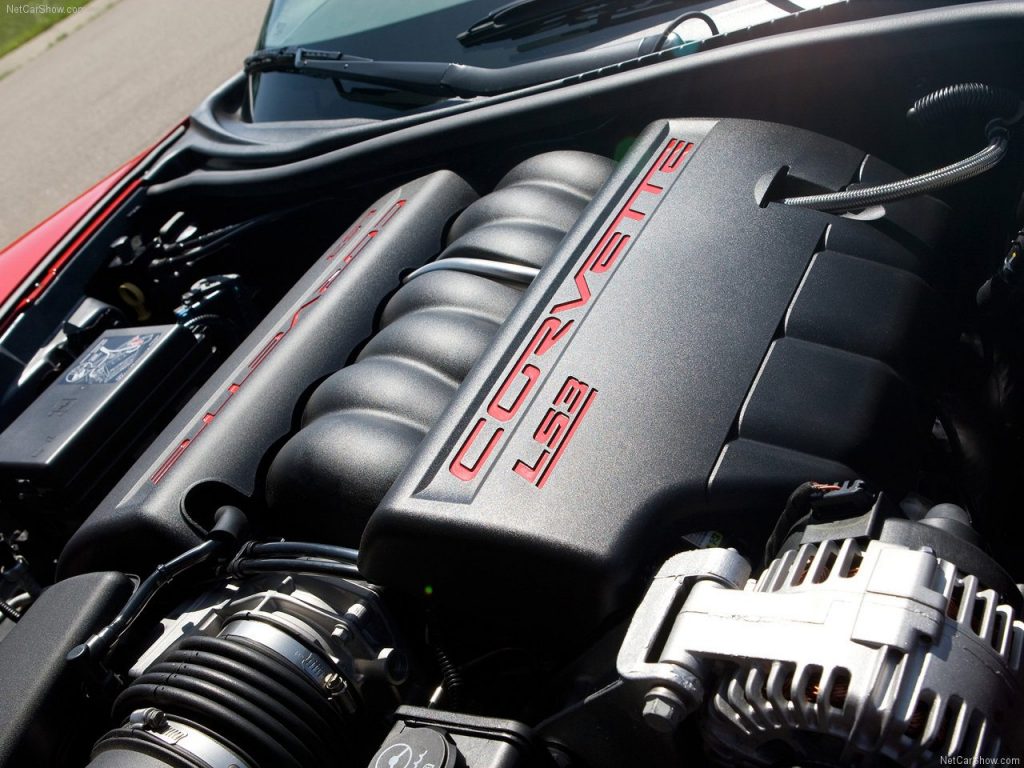 Atop the LS3's cylinder heads resided a high-flow intake manifold, which featured fewer points of restriction, and enabled a more direct route of passage for incoming air. This composite intake utilized an acoustic shell to minimize ambient engine noise. A specialized, sound dampening foam was placed in the void between the exterior surface of the intake, and the interior wall of the intake's outermost shell.
A dual-mode exhaust package was also offered for C6 Corvettes powered by the LS3. This system utilized vacuum-actuated outlet valves that reduced engine noise under periods of low-load. Under acceleration, these same valves would open, optimizing performance, and leading to a 6-horsepower increase in output.
The LS3 was also the benefactor of additional technological advancements, which aided in throttle response and combustion efficiency. The inclusion of Electronic Throttle Control (ETC) in all LS3 era C6 Corvettes eliminated any necessity for throttle cable use and provided more precise metering of throttle plate actuation. Additionally, the LS3 employed the use of a 58X crankshaft position encoder to provide instantaneous feedback to the C6's ECM regarding engine speed, therefore facilitating improved control over ignition timing.
All things considered, the 6.2L LS3 produced 430 horsepower and 424 lb.-ft. of torque, while dual-mode equipped LS3s churned out 436 horsepower and 428 lb.-ft. of torque, respectively. From the factory, LS3 equipped C6 Corvettes were capable of posting 0-60 MPH times of 4.8 seconds and generated top speeds of 190 MPH.
Chevrolet LS3 Specifications
Horsepower: 430/436hp @ 5,900 rpm (Standard/Dual-Mode Exhaust)
Torque: 424/428 lb-ft @ 4,600 rpm (Standard/Dual-Mode Exhaust)
Compression Ratio: 10.7:1
Displacement: 376 cubic inches (6.2L)
Cylinder Bore: 4.065" (103.25 mm)
Stroke: 3.622" (92mm)
LS3 Specialty Uses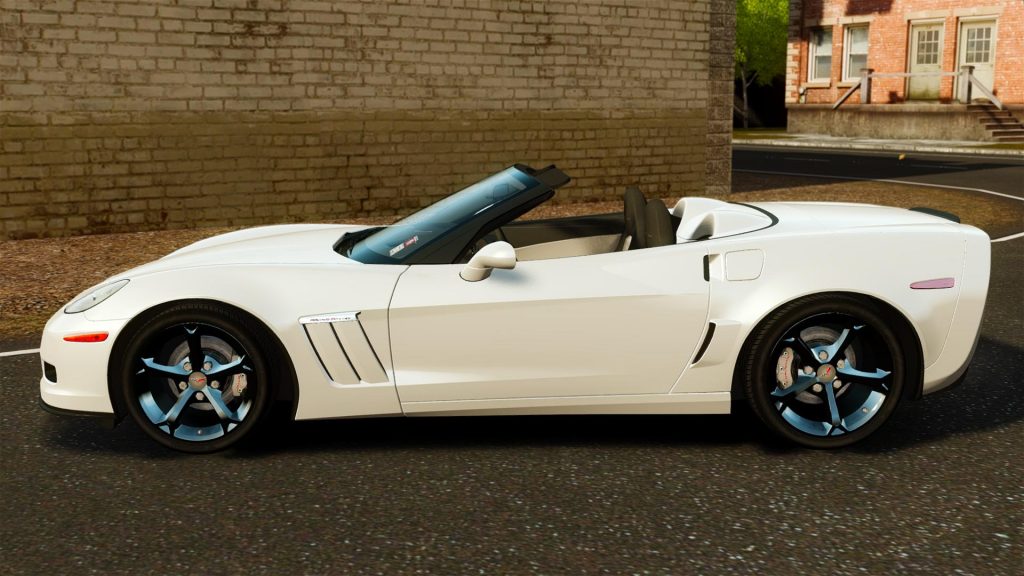 Aside from its use in all base Corvette convertibles and coupes between the years of 2008 and 2013, the LS3 also served as the powerplant for several other General Motors offerings. From 2009 to 2015, the LS3 could be found under the hood of the Camaro SS, in both its coupe and convertible forms. Additionally, the LS3 served as the powerplant of choice for the Chevy SS between the years of 2015 and 2017.
In 2008, Australia's Holden Special Vehicles selected the LS3 as its standard engine of choice, tapping it for use in all production vehicles. Later, in 2015, the company began offering the LS3 in all V8 optioned VF II Commodore and WN II Caprice-V models.
Today, the LS3 is still offered by GM on a crate engine basis. The LS3 has gained a substantial reputation as the transplant engine of choice for many wishing to bolster their vehicle's overall performance and sustained output.
Performance On-Demand
The LS3 is remembered today as an integral piece in the continued development of GM's line of high-performance small-blocks. Upon reflection, one can easily draw parallels between the LS3, and GM's small-block offerings of old, yet also visualize its lasting influence upon subsequent GM powertrain development. There is little doubt that the LS3 is, and will continue to be, one of the most beloved engines to ever reside under the hood of America's sports car.