It seems that with some time having been invested in the 2020 Corvette C8, aftermarket manufacturers are finally coming out with finished products.
Claiming the title of the first official straight pipe system (what they call Supersport) for the C8 is Fabspeed Motosport.
Fabspeed's catback Supersport X-Pipe system starts at $3,295, but with the sounds that are produced from it, it's money well spent.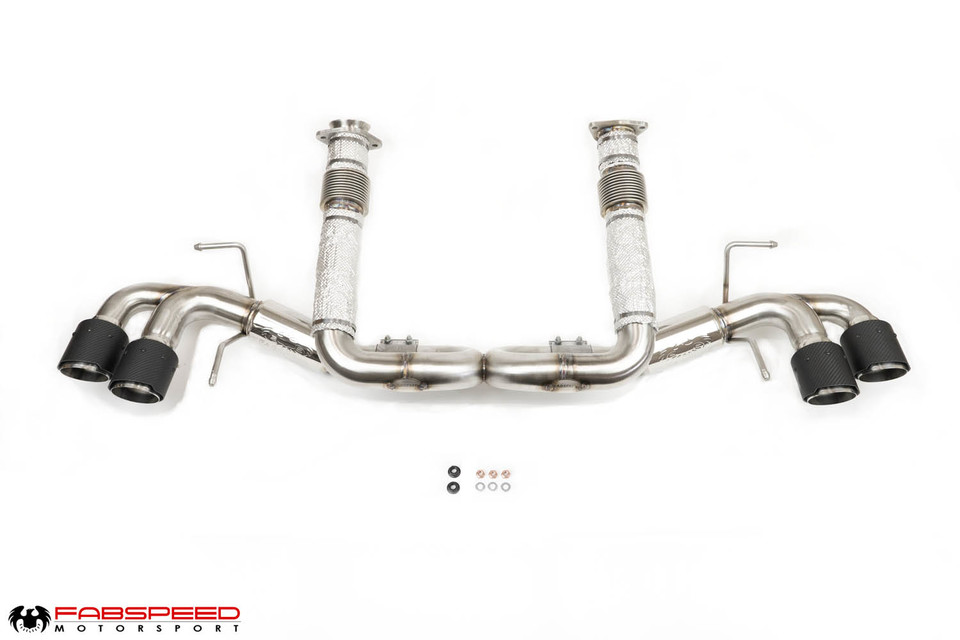 The specific car in the video also has the Fabspeed C8 cat bypass pipes, a $1,496 option, making it a fully catless system from the headers to the tails.
The video itself is from Track Day, a YouTube channel that focuses on the cinematic presentation of supercars. They also have some of the best sound recording gear in the auto-vlogging business, so the sounds you hear are pure and unfiltered.
The biggest difference over the stock exhaust, apart from 38 pounds of weight, is that the Fabspeed Supersport X-Pipe completely removes the valves in the exhaust. There is a system called the MaxFlow that is about $700 more expensive that keeps the valves, but if you're wanting to rupture some eardrums, they only get in the way.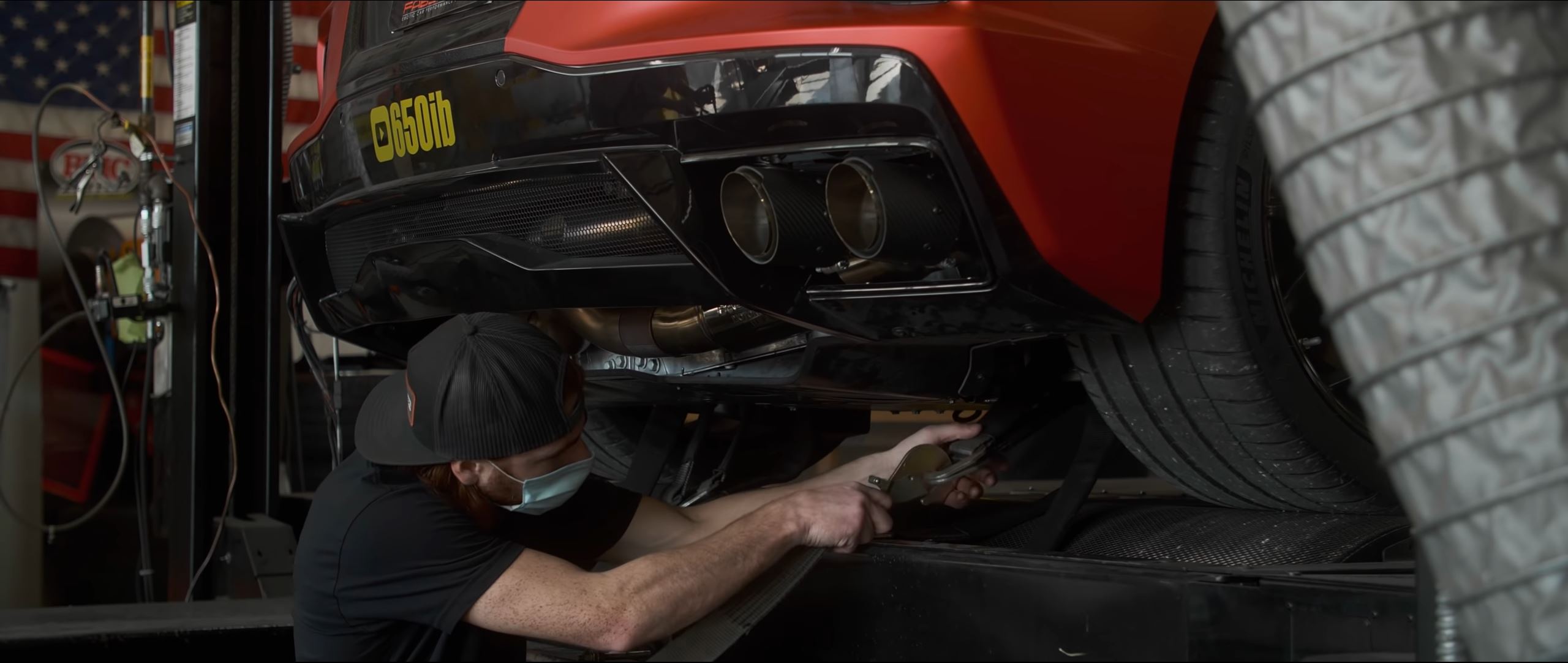 As well, the Supersport X-Pipe system removes the crossover in the middle of the exhaust. Instead, they weld the two straight pipes together to provide both structural stability and to fit the OEM mounting points, without sending the exhaust to the other pipe.
While some of the exhausts we've featured before have been prototypes or custom jobs, the Supersport X-Pipe and Valvetronic MaxFlow are both available right now for anyone to buy.