As we've covered a few times, some shops have been making custom exhaust mods as they prototype out some ideas for 2020 Corvette C8 exhausts.
While they have been doing that, Kooks Exhaust And Headers has been working (relatively) quietly behind the scenes. They have been toying with a concept that most other exhaust manufacturers have looked past: long tube headers.
According to their own research and prototyping, the 6.2 liter LT2 in the C8 is not all that much different, structurally, than the LT1 and LT4 engines from the Corvette C7. The major difference is that the engine is mid-mounted, instead of forward mounted.
As such, fitting long tube headers has been scoffed at by many, and stated as impossible by others. Well, as it turns out, Kooks has found a way to fit long tube headers to the C8, and even more astonishingly, it uses the factory cats and exhaust to finish.
VOLUME UP ?? for the Kooks R&D 2020 Corvette equipped with our prototype headers and factory cat-back! Tell us what you think!?—————————————————

Posted by Kooks Headers and Exhaust on Thursday, April 16, 2020
Instead of the barking, roaring exhausts of other shops, the new version of the long tube headers gives the C8 a throaty, almost C7 level growl.
It also emphasizes the firing of each cylinder, giving it a lovely, almost sonorous, V8 burble at idle, and that classic Corvette roar on acceleration.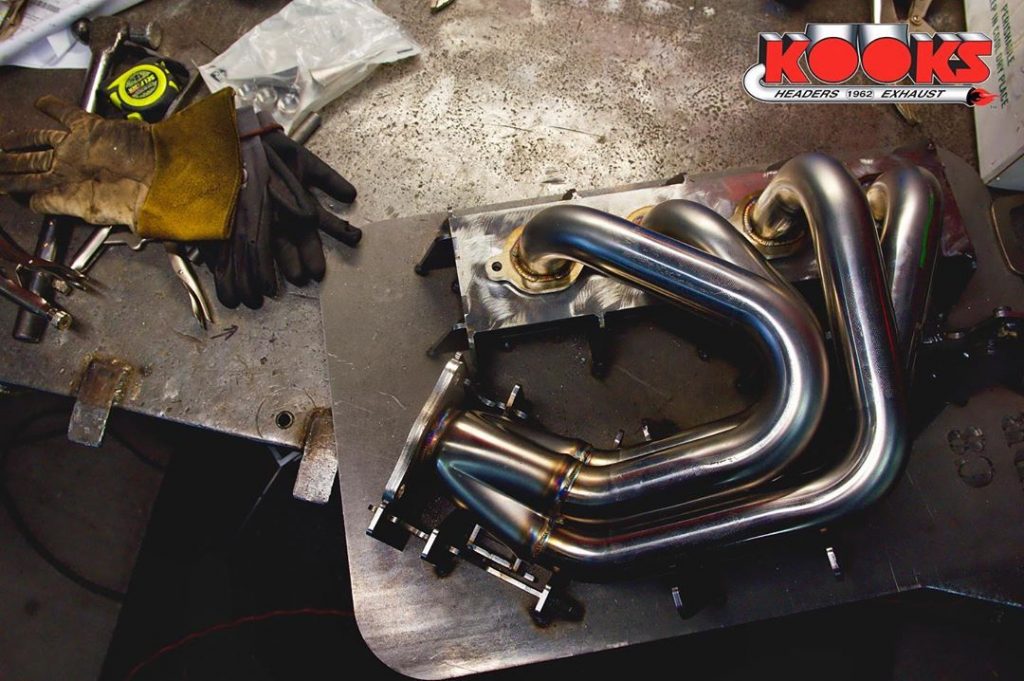 If they combine this with sport cats or even their own exhaust, it might just come out to be the best sounding full kit to put on a C8. As it stands now, they are finishing up prototyping and should have a production version of the headers "soon"