Welcome to the hottest debate for this era of Corvettes, as the highly anticipated 2025 ZR1 is causing a great divide in the Corvette community. Will this 800+ horsepower beast be powered by a twin-turbocharged LT6, or will it be propelled by the naturally aspirated 670hp LT6 (plucked from the Z06) in concert with the E-Ray's 160hp 1.9 kWh electric motor on the front wheels (making it an 830HP AWD Hybrid!)?
While spending what feels like all day on various Corvette Facebook pages and forums, I see a nearly evenly divided community, maybe leaning slightly toward the twin-turbo theory. And, our CorvSport Facebook page has been lit up with reactions and comments. They say a picture is worth a thousand words, but in this case, sound is worth a thousand words. But unfortunately (or fortunately if you like a spirited debate), 500 are leaning one way and 500 the other, so welcome to what CorvSport is dubbing…
The Great Engine Debate
The Case for Twin-Turbo Combustion
1) New air inlets leading into the engine compartment
Speculated to be for turbo cooling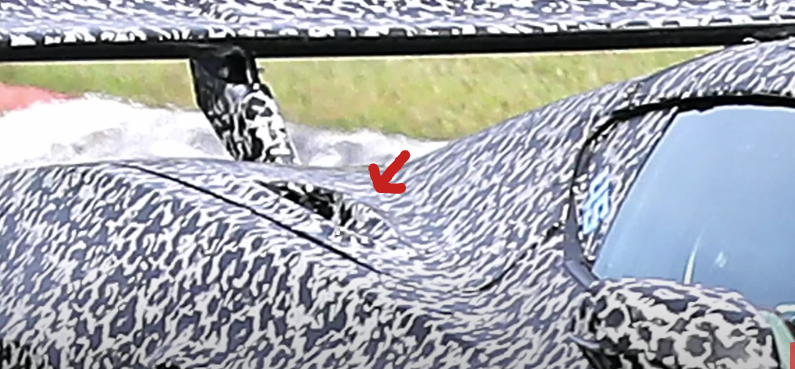 2) Media sources reported it was so! [Not an exhaustive list]
3) Videos confirming twin-turbo "sound"
This is a common sentiment with many, claiming the video clips offer a distinct turbo sound
4) No extra front radiator for battery cooling
Brink of Speed noticed the Nurburgring ZR1 did not have the E-Ray equipped battery radiator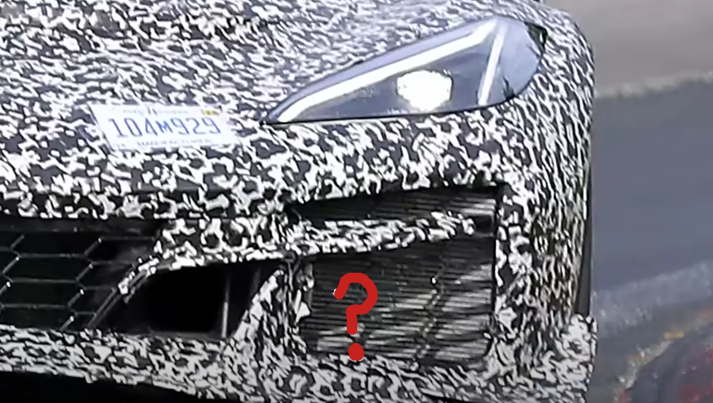 5) No hybrid decals during Nurburgring testing
The Corvette Blogger recently noted the following: "When vehicles test on the Nürburgring, they wear a special set of decals if the cars have a hybrid powertrain with batteries so that emergency personnel can identify the correct process for dealing with the car if was involved in an on-track incident. The E-Rays wore the stickers last year, but we are not seeing them on any of these prototypes…"
The Case for an AWD Hybrid
1) Notable Corvette Youtuber Brink of Speed Intel
Proclamation 1: "Well ladies and gentlemen, I'm here to tell you with 99.9% certainty that that is exactly what GM is going to do with the ZR1, and it was all confirmed by a huge name up at the top in GM…"
Proclamation 2: "I used to believe what the rumors were out there, of this [the ZR1] being an LT6 with twin turbos… however, since then, I have heard from someone who is a very high up at GM, confirming that the ZR1 is going to be a HYBRID…"
2) Heat Extractors on the hood?
Why would these be necessary for a storage frunk? What are they pulling heat from? Many enthusiasts speculate and theorize this is an S-duct air extractor that aids in downforce.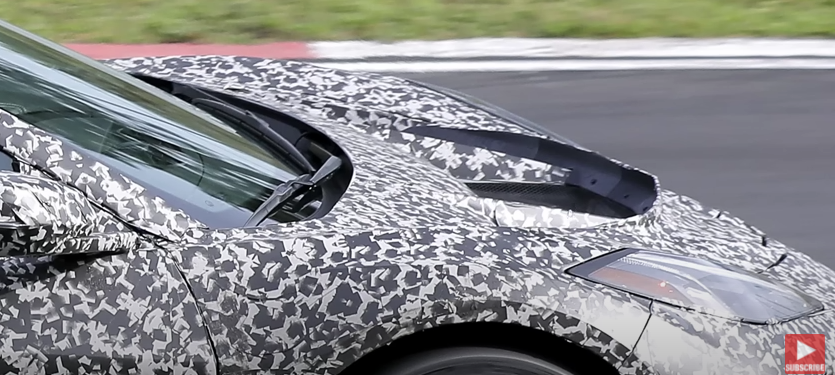 3) Logic/simplicity
The components already exist, so there is no need for a "rushed" and intricate development of a twin-turbo system
The argument that the LT6 compression and redline are too high for a twin-turbo (example here)
4) The 9/22 "Quiet Video" and the statement from its creator Aaron Branham
"I was going uphill at 60 mph for 3 miles before I got over and slowed down to turn and they were right on me. I'm positive they were still going over 45 and accelerating when they went by me with no engine noise. I lean towards the valves being closed but seems like there should have been some engine/exhaust noise."
The Video Compilation
Let me know if you see any we have not posted
Video 1: 9/22/2023
These prototypes recorded by Aaron Branham seem awfully quiet.
Video 2: 10/13/2023
Video 3: 10/11/2023
Skip to 3:58 for some great clips
Video 4: 10/11/2023
Video 5: 8/23/2023
Video 6: 9/24/2023
Video 7: 9/26/2023
Video 8: 6/12/2023
Conclusion
I'm nearly certain this debate will not be concluded until the astounding 2025 Corvette ZR1 is revealed, but this speculation, passion, and spirited discussion is what makes the "Corvette Culture" fun! Which powerplant do you think the ZR1 will have? We have the fastest-growing Corvette community on our Facebook page, with over 156,000 followers (37,000 since January!). Come join other hardcore enthusiasts and say hello, Douglas B.
Click the blue f for direct access to The Great Engine Debate on CorvSport's Facebook page

Some Full Shots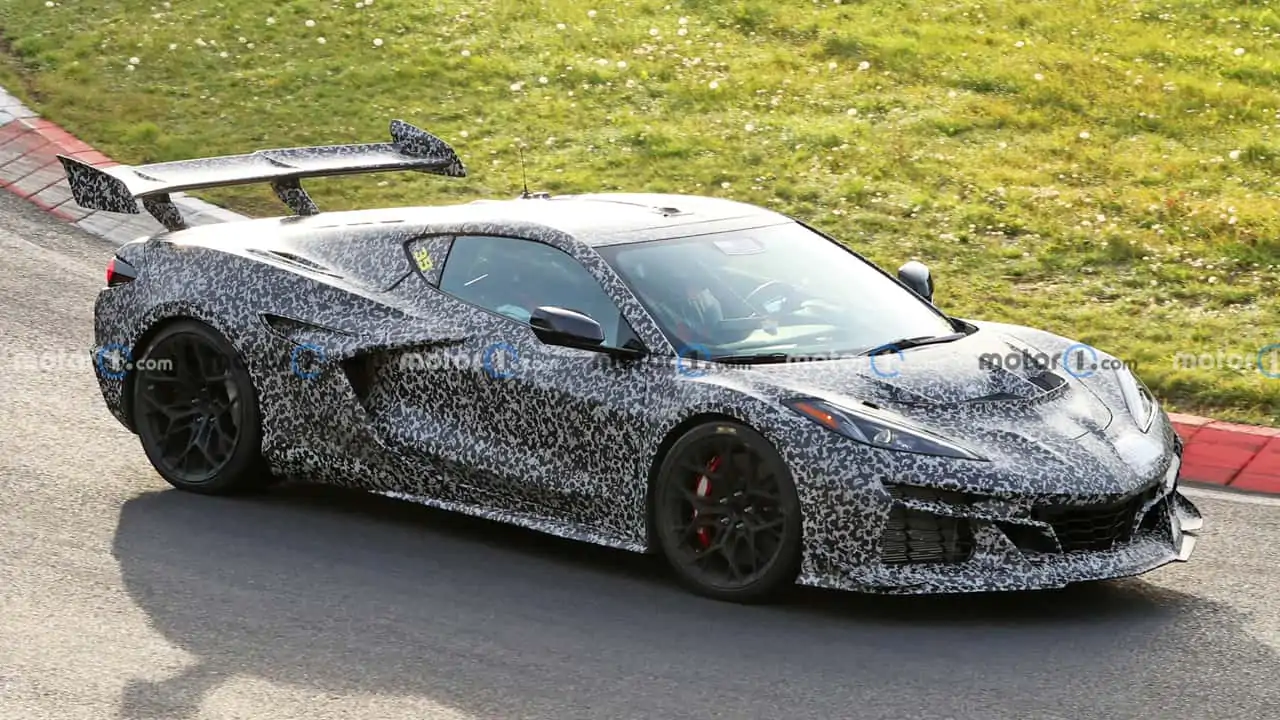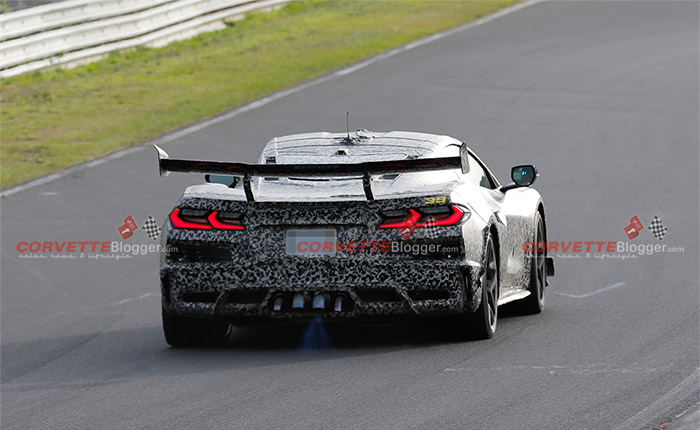 Photos Credited to Corvette Blogger/SB-Medien