Yesterday I brought you news on the controversial family hauler in the background of this trifecta of new Corvette sensations, and now it's time to focus on the elephants in the room. I previously mentioned my personal benchmark for when speculation and rumors become more real, and it's when old mainstream rags start gracing their covers with the rumored machines.
The burning leading question is, how much horsepower will these elephants have, and will the Corvette brand finally hit that magical 1000 mark? GM loaded the barrel with the Corvette SUV and took direct aim at the Porsche Macan and Cayenne, but with these two new "Z variants" they have much grander aspirations.
Forget about "lowly" exotics like the 911 because GM wants to play in the hyper-exotic pen, with the likes of Lamborghini, McLaren, and dare I say, even Koenigsegg and Pagani. If the speculation about the Zora is true, GM will be on the hypercar dance floor ripping off pirouettes for hundreds of thousands less.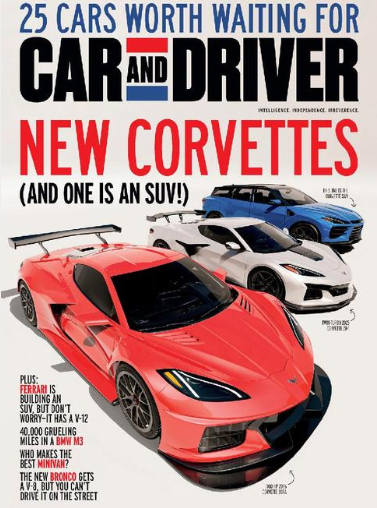 First, let's get after it with the ZR-1!
With the renderings from Car and Driver, I'm not really seeing anything different or revolutionary in the design, as there is nothing inherently new with slapping a dinner table wing on the rear and a cumbersome curb-hitting splitter on the front. So clearly where this new ZR-1 is going to shine is under the hood.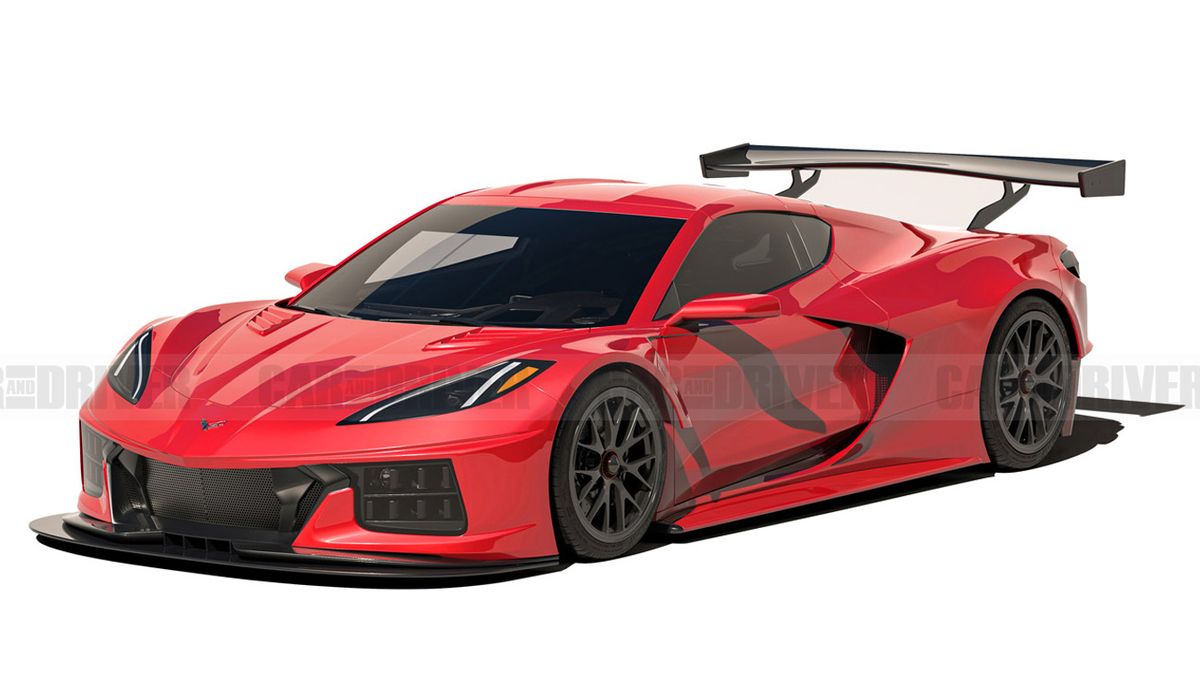 How much horsepower are we talking about with the ZR-1? According to Car and Driver, the ZR-1, which is speculated to be a 2025 model, will have a twin-turbo slapped on the already impressive 670 hp LT6 from the Z06, and is estimated to produce "well over" 800 hp. Based on what we've seen some of the YouTubers do with turbo setups, that horsepower projection seems completely reasonable.
My first thought, is that LT6 durable enough for a twin turbo? Unfortunately, we have already seen some LT6s grenade right after the break-in period. My second question is, will Bowling Green be able to produce enough to meet demand, or will we get more Covid-Era dealer mark-up craziness? Only time can truly give us answers, as my crystal ball broke during these bizarre times.
What else can we look forward to with the ZR-1? How about active aerodynamic pieces, such as that aforementioned huge rear wing and front splitter, and a Z07-type track package, which in concert with the high-revving twin-turbo LT6 will make this ZR-1 even more formidable on the track. There will be a slight penalty though, as the extra turbo and cooling components are expected to add about 200 pounds over the Z06. Lastly, the ZR-1 will remain rear-wheel drive, should hit 60 in a blistering 2.5 seconds, and is estimated to come in at a price point of around $150,000 (insert chuckle here, given current markups).
Now on to the King of the Hill Zora
We've waited decades for GM to tap into the Zora name, and if this Corvette lives up to the hype we enthusiasts will not be disappointed. The magical dream setup would be the 800+ hp twin-turbo LT6 from the ZR-1 and the 160 hp electric motor from the E-Ray, and that's exactly what is speculated for this special Zora masterpiece. And if all the stars align with tuning this Zora will become the first Corvette to hit that magical 1000 hp milestone, with all-wheel-drive to boot!
What else is in store? The GM designers and engineers already did a great job with the aero and wide body on the Z06 and E-Ray, so as you can see in the rendering below, there isn't much new in the visual presentation. The Zora is also predicted to tip the scales at close to 4200 pounds, so think more straight-line Hellcat and hypercar slayer versus ZR-1 track star. Car and Driver is speculating sub 2 second 0-60 times and possibly the first factory Corvette to blast past the quarter mile in under 10 seconds, which is completely feasible with all-wheel-drive and 1000 ponies under that rear hood.
Okay, I want it! How much will I have left in my 401k after I'm unable to resist temptation? Given the performance level, you'll receive the same bang for the buck as the ZR-1 and Z06, but expect the cost of a ticket to begin at $200,000. Here's a virtual glass tipped to the legend, Zora Arkus-Duntov.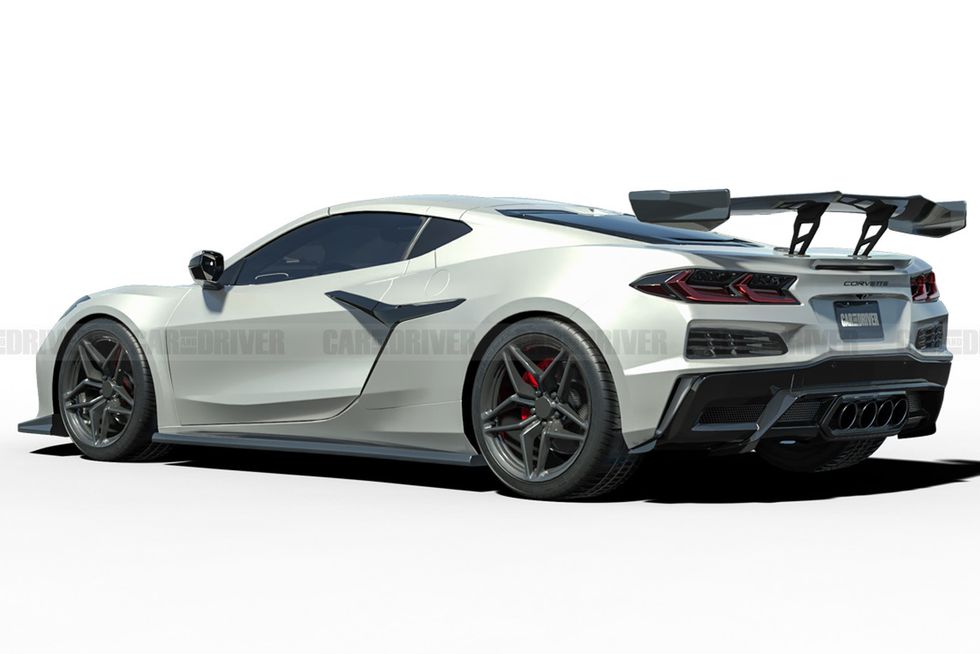 I know you may be thinking, the word "speculate" or versions of it have been used numerous times in the piece, so what are we really going to get with the ZR-1 and Zora? I'll assume Car and Driver has some type of insider knowledge for their estimations and speculations, but does it really matter? With GM's recent trend of over-delivering with the Z06 and E-Ray, I have no doubt both of these machines will be spectacular. We have an active community on our Facebook page, I would love to hear from you!  Douglas B.