Chevrolet unveils Redline livery to be run in next month's Six Hours of Shanghai
Now that the 2018 IMSA WeatherTech SportsCar Championship season has come to an end, Corvette Racing is turning its attention to competing in the FIA World Endurance Championship.  The team will send the No. 64 C7.R Corvette race car, along with drivers Oliver Gavin and Tommy Milner, to China later this month to compete in the 6 Hours of Shanghai.
On November 1, 2018, Chevrolet and Corvette Racing unveiled the exciting new livery that will be showcased on the No. 64 C7.R Corvette.  The car's design was specifically developed to garner attention for Chevy's Redline sub-brand in the Chinese market.  The car has a predominantly silver color scheme with elements of red and black.  The car features a red front bumper, black wheel hubs with red logos, red striping which run the length of the car ending at the black rear fascia, which features the Redline logo.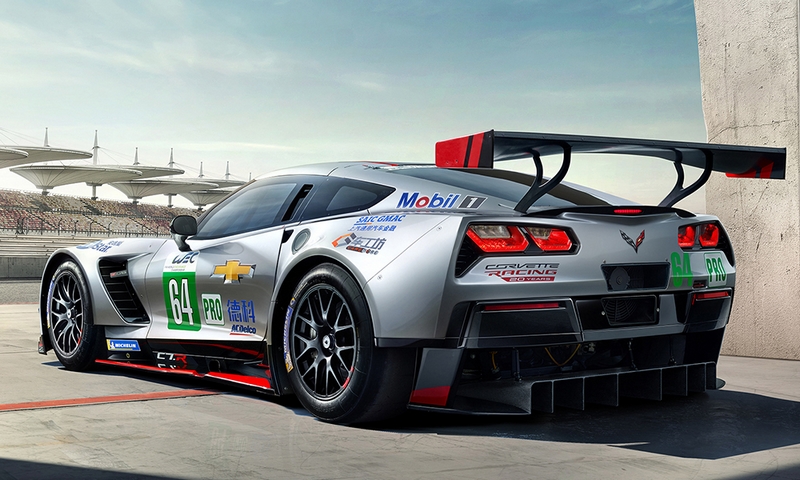 The 2018 Six Hours of Shanghai will mark Corvette Racing's Asian debut and will be the first-ever race at the 16-turn, 3.4-mile Shanghai International Circuit. This race, which is the fifth round of the 2018-19 WEC season, marks Pratt & Miller's second appearance in this series (the other being the 24 Hours of Le Mans).  In addition to being a new event for Corvette Racing, this race is doubly significant for the team because it also marks the official close of the team's twentieth race season.
This will also be the first race for drivers Gavin and Milner since placing third in the GTLM-class team standings earlier this year.
"I've driven three generations of Corvette – C5-R, C6.R and C7.R – all in yellow," says Oliver Gavin. "To see it now in the Redline livery is fantastic. It's cool, it's new and it's sharp. Certainly looking out over the hood for the first time when it's silver and not yellow is something to get used to. To see the car in that silver Redline livery is fantastic. The crowd in Shanghai certainly will be taken aback by seeing a Corvette in the Redline livery!  It'll be great for us and great for the fans."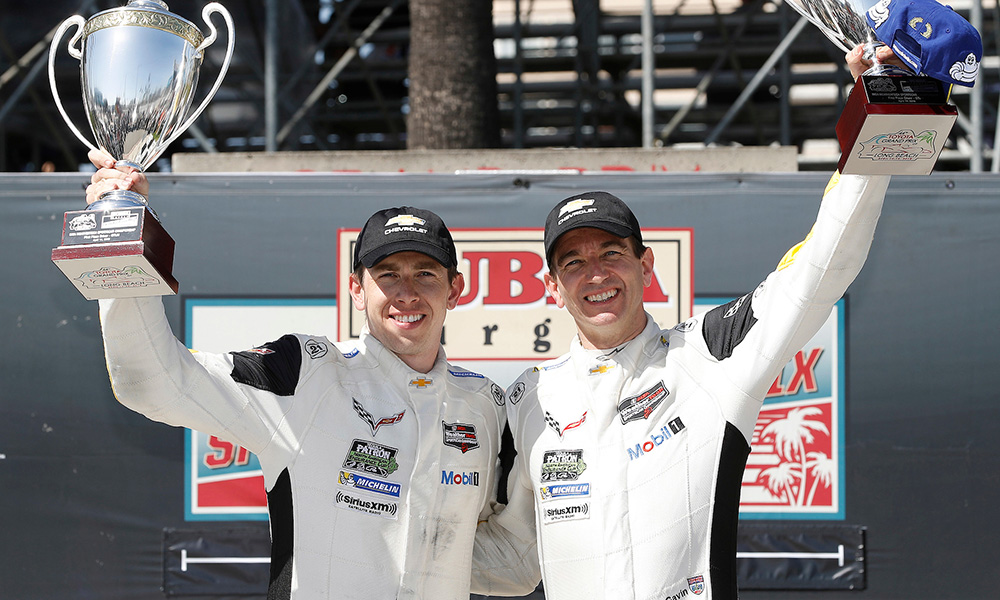 "It looks great.  It still has the heritage and passion of a Corvette, for sure.  The styling cues are really important in defining the Redline livery," says Tommy Milner. "It's a really sport look. I think we're both excited to drive a Corvette in something other than yellow!"
The Six Hours of Shanghai will be the final race of the 2018 calendar year in the first-ever FIA World Endurance Championship Super Season.  It is scheduled to take place on Sunday, November 18th.